Salary Of Lawyers In India: A functional democracy must have the rule of law because it provides fairness and prevents society from deteriorating into extremes. Together with judges, lawyers serve as the backbone of the legal system and preserve justice.
Lawyers are knowledgeable experts who provide their clients with legal counsel. Additionally, they are in responsible of managing, preparing for, and defending their clients before any government authorities or in court. Before preparing and presenting pleadings in court, attorneys confer with their clients, review documents, and do research into the facts and the available evidence. During the trial, they present evidence, confront witnesses, and discuss the law and the facts.
For many aspirants, a career in law has been a popular choice for decades. However, the sector has seen tremendous change due to technological and other improvements. Aspirants looking to work in law now have more options than ever before, including new professions like Cyber Law. Although obtaining an LLB degree is necessary to practice law, one might choose to specialize and pursue a career in a certain subject.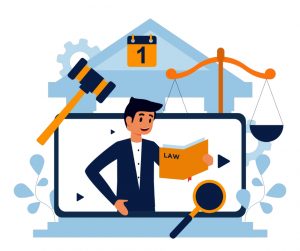 The typical lawyer's salary in India
Today's generation has several career options, including law. Recent graduates and the best brains select this sector to leave their imprint on society. An associate in a law firm or an advocate in district court are both possible careers in the legal field. Depending on your experience and talents, salaries might range from low to high.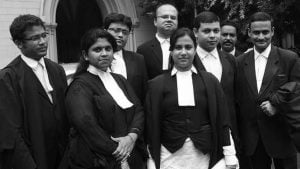 Recommended: Most friendly animals to humans
a. A lawyer in India has an average monthly pay of about 61,800 INR. From 30,900 INR (the lowest) to 95,700 INR (the highest), salaries are available.
b. This sum represents the typical monthly wage, which also covers housing, transportation, and other benefits. Lawyer pay varies widely based on area, gender, location, experience, and talents.
C. The degree of experience has the most role in setting compensation. Naturally, your income will increase as your experience increases. An attorney with under two years of experience might anticipate making about 37,000 INR a month.
d. An individual with between two and five years of experience is predicted to make 49,000 INR a month, which is 32% higher than an individual with under two years of experience.
Recommended: Best Countries To Work as a lawyer
e. The salary of a person with five to 10 years of experience is 65,600 INR a month, which is 34% more than that of a person with two to five years of experience.
f. Additionally, lawyers with 10 to 15 years of experience make 78,200 INR per month, which is 19% more than a lawyer with 5 to 10 years of experience.
g. With 15 to 20 years of experience, your expected monthly salary would be 84,400 INR, which is 8% greater than that of a person with 10 to 15 years of experience.
Finally, individuals with over twenty years of professional experience make 90,500 INR per month, which is 7% more than employees with fifteen to twenty years of experience.
Also see: Best Law Schools in the World
Corporate Lawyer Salary in India
Corporate attorneys typically counsel their clients on corporate transactions, represent them in court, claim responsibility, and give guidance on legal responsibilities, rights, and prosecutions. They take care of all legal matters associated with the creation, management, and operation of a corporation (or an entity that resembles a business), as well as other parts of corporate law.

Limited liability corporations (LLCs), partnerships, and other types of firms are examples of such enterprises. They are in charge of aiding with the new company's formatting, which calls for the submission of several legal documents relating to incorporation and the assurance that the business conforms with all local, state, and federal rules.
A. Corporate lawyers in India make an average of INR 6.9 Lakh per year. Freshmen in this field typically make around 1.47 lakh Indian rupees a year. This value is calculated by the base wage, shared profit, and bonus earned.
Recommended: How to become a successful lawyer
B. Corporate attorneys are constantly in demand due to the distinctive nature of their profession. In order to overcome legal challenges, businesses in a number of sectors rely on the experience of corporate attorneys.
C. It is without a doubt one of the most in-demand professions, and as India's business population rises, so does need for corporate attorneys.
Criminal Lawyer Salary in India
A Criminal Lawyer often begins his or her career as an intern under the supervision of a seasoned Criminal Lawyer, for which they are reimbursed with a stipend.
D. An entry-level lawyer at the high court typically makes Rs. 20,000 per month. A criminal attorney with expertise often makes between Rs. 2,00,000 and Rs. 3,00,000 a month.
Recommended: Best Multiplayer Games For Android 2023
E. Depending on the client and the case, a criminal lawyer in private practice makes a range of salaries. A criminal lawyer is a type of attorney who concentrates on criminal cases, defending the accused while also defending the State.
Attorneys for the State or Government are also referred to as Public Prosecutors; they function as the police system's voice and support the Courts by methodically and persuasively presenting the facts and evidence needed for the Criminal act to be tried and adjudicated.
A defense attorney, on the other hand, represents a client who has been charged with a crime and helps the court weigh the accused's claim of innocence.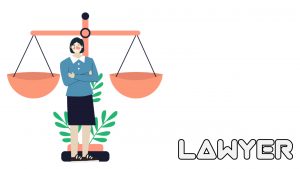 Recommended: 10 Differences Between Research Methodology And Research Methods
Government Lawyer Salary in India
Once your undergraduate legal studies are complete. In India's District Courts, you are now qualified to submit an application for registration as an advocate. You must pass the Bar Council of India test in order to register. After signing up, you may start working as an advocate. A government attorney cannot be hired in a straightforward manner. For the job of Government Lawyer, there is neither a test nor an interview. The government appoints government attorneys.
A list of qualified attorneys is created by the court's Senior Judges and sent to the administration. The government in power will select the attorneys to serve as its public prosecutors. The choice of their government's attorney is entirely within the power of the ruling government. The panel of competent applicants is prepared to meet with the district magistrates and session judges, among others.
A. There is no information available on the Government Lawyer's pay scale. However, they receive fair pay for their labor. If not more, they normally make between 55,000 and 70,000 rupees a month.
B. The military is entitled to a wide range of additional perks, including Dearness Allowances, Official Travel Allowances, Room Rent (if Rentee), Medical Facilities, and others.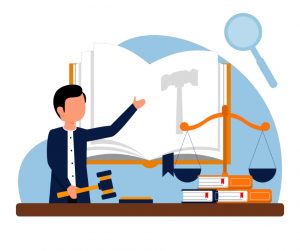 Also see: Reasons for the Partial Success of Indirect Rule In the West
Conclusion
Lawyers carefully explain their clients' legal rights and suggest options. Additionally, they provide customers with advice, draft pre-legal documents like contracts and wills, engage in legal discussions, and could even represent clients in court or tribunal procedures. Academic achievement alone may not ensure professional success. Professional competency, which is acquired through experience and practice with attorneys, is the primary requirement for success.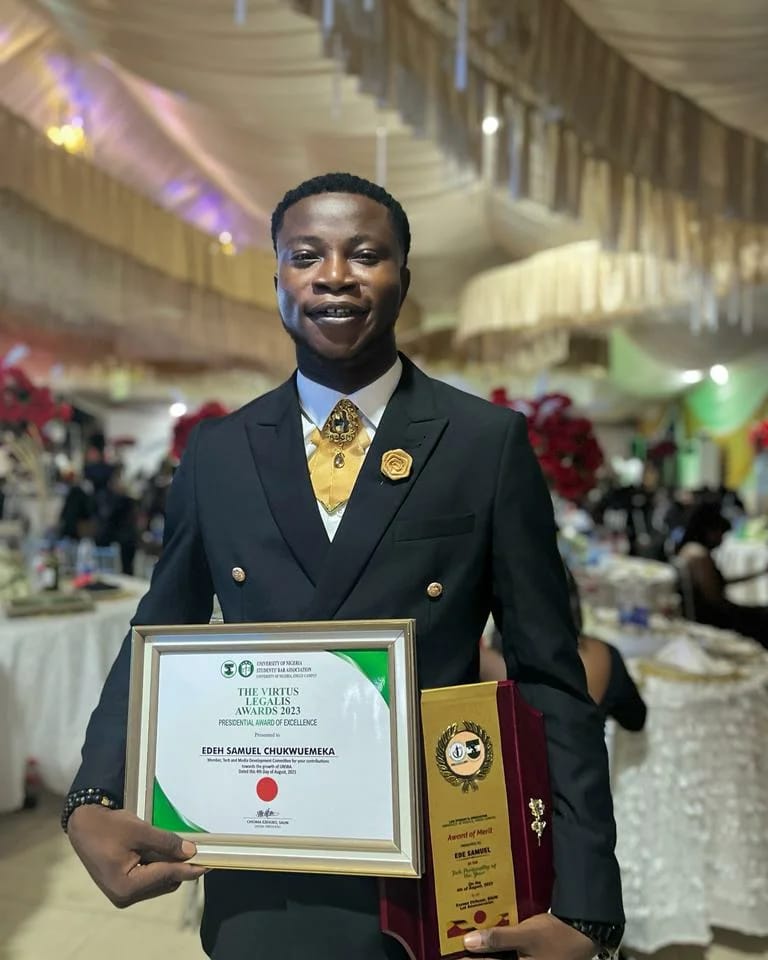 Edeh Samuel Chukwuemeka, ACMC, is a lawyer and a certified mediator/conciliator in Nigeria. He is also a developer with knowledge in various programming languages. Samuel is determined to leverage his skills in technology, SEO, and legal practice to revolutionize the legal profession worldwide by creating web and mobile applications that simplify legal research. Sam is also passionate about educating and providing valuable information to people.