Strongest Wrestlers in the World: Wrestling dates back thousands of years to the time of the ancient civilizations of Greece, Rome, and Egypt. As the sport has progressed over time, various international styles and tactics have emerged. The demonstration of raw physical strength by its participants has always been one feature of wrestling that has captured the attention of many of the die-hard fans of the sport.
In the present era, professional wrestling events draw millions of people who want to see their favorite wrestlers do incredible feats of strength and athleticism. The strongest wrestlers in the world are listed in this blog post. Who are the athletes who can lift the most weight, perform the most incredible acrobatics, and outmuscle their opponents? We'll look more closely at the wrestlers with the most impressive physiques, as well as the mental toughness and discipline required to prevail in this challenging sport.
Join us as we examine the world's strongest wrestlers and the amazing feats of strength they are able to perform, whether you are a longtime follower of the sport or are just interested about the world of professional sports.
Recommended: Most Famous & Notorious Criminals in History
Top 10 Strongest And Most Powerful Wrestlers In The World Currently
1. Mark Henry: The World's Strongest Wrestler is Mark Henry. Despite his ruse, he is the strongest man in this organization. Let's put an end to the discussion regarding professional wrestler Mark Henry, a former WWE world champion. Let's take a moment to discuss Mark Henry, a former strongman contender and weightlifter who competed in the Olympics.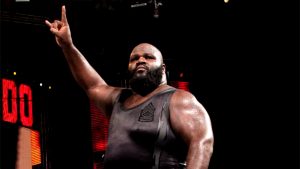 In 2002, Mark participated in the inaugural Arnold Strongman Classic and defeated seven other men to take first place. Two former winners of the renowned World's Strongest Man competition are among the five of those men who have qualified for the competition. Henry participated in the Olympics in 1992 and 1996 and won a medal at the Pan American Games.
Henry has always been physically powerful; he broke numerous state records while he was a high school student. As he began competing in Olympic-style weightlifting, Henry shattered three American junior (20 years old and under) records – 12 times over.
Recommended: Advantages and Disadvantages Of Artificial Insemination
2. John Cena: Few celebrities in history have faced as much criticism as John Cena does. Cena's commitment to fitness is one thing you cannot dispute.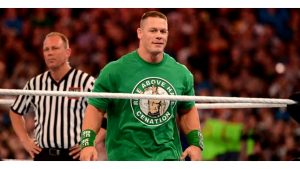 Cena regularly lifts weights and is very close to being a world-class weightlifter. When CM Punk declared that John Cena tried to become a bodybuilder but ended up being a WWE superstar, he was accurate a year ago.
Even if Cena's technical abilities prevent him from being a man of 1,000 holds, he has always wanted to switch up his offensive and add new moves to his repertoire since he has always wanted to be a professional wrestler.
Cena is willing to go above and above for the product and put up with several criticisms in his professional life. Although he has extraordinary physical strength, his mental toughness is up there with the best.
3. Ezekiel Jackson: One of the most intimidating bodies I have ever seen belongs to the Personification of Domination.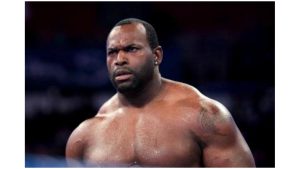 The pride of Guyana appears to be capable of bending steel beams into various shapes by carrying them on his shoulders. Jackson would definitely be enjoying life as an invincible superstar if he traded some of his strength for some personality.
Instead, Jackson must be afraid when the yearly pink slips are distributed. Jackson is already 34 years old and appears even older. Jackson's performance in this company may be severely hampered by his inability to grow in the other areas of his game, despite the fact that his work on his physique is undeniably impressive.
4. The Rock: Although The Great One is no longer regarded as a fierce rival, have you seen how he now appears? The Rock has always been physically capable of landing rapid Samoan drops on numerous men as well as an unexpected Rock Bottom on even the biggest opponents he has faced.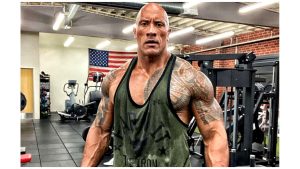 The Rock was more focused on his strength and the appearance of his arms and back once he started acting in movies rather than his agility and quickness.
Simply observing him since his return can demonstrate how a man who was previously a committed athlete might transform as a result of a natural passion to weightlifting. His legs have always been some of the strongest I've ever seen, and now his back is almost as big as anyone else's on the WWE roster right now.
Also see: Talent Or Hard Work, Which is More Important? Answered
5. Brock Lesnar: The former heavyweight champion of the UFC is powerful. He won't reveal it to you. Just watch it happen.
Brock Lesnar was a freak of nature when he made his debut and has since exploited his strength to succeed in the WWE, come close to playing in the NFL, and briefly get to the top of the UFC.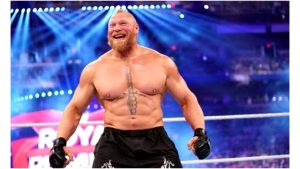 Lesnar is the embodiment of using force to achieve your goals. He mostly relies on his physical prowess to pull off amazing feats. Even if you see his battles against lighter folks, the idea that Lesnar can almost deadlift those men and hurl them around at will is astonishing.
Think about this: have you ever noticed Lesnar struggling in a WWE ring?
6. Big Show: This is the Strong guy who also lays claim to be the title of the largest athlete in the world. During the course of his time in the WWE, he once forced a vehicle to flip over.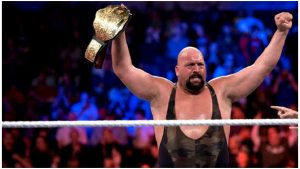 Also, he can pick up and knock down just about any person with relative ease. If you as much as suggest to Big Show that he isn't among the WWE's all-time strongest athletes, best believe you will get the confirmation you are asking for.
7. Kane: With his reappearance with his mask, the Great Red Monster appears to be more powerful than ever.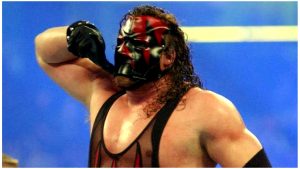 A mask may have fallen off because Kane became tense and lost some steam. Kane appears to be as strong as he has ever been in his lengthy WWE career now that he is back with a creepier mask. Kane, a former WWE and World Heavyweight Champion, is one of those legendary athletes that lacks the recognition of his contemporaries in terms of awards.
That does not diminish Kane's strength, though. Kane is comparable to that excellent power hitter in baseball who may not have had as many remarkable career stats. They respect Kane's fortitude and are terrified of him.
Must read: Father or Mother, Who is More Important in the Family
8. Lord Tensai: In the WWE, Prince Albert, Albert, and A-Train were all excellent powerhouses. Hence, it is not surprising that Lord Tensai has once again displayed his incredible strength during his first few weeks in the WWE. John Cena, of all people, served as the rag doll one time. If Tensai can put on a match like he did that time with Cena, he has demonstrated that he will be active for a while.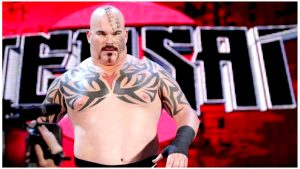 There is a legitimate reason to fear Tensai. Who cares how old he is or whether he won't live that long? Tensai's mysterious ploy and impressive strength are the only things that count. Tensai will be sure to get some young guy over eventually and his upper body power might actually lift someone to the next level.
9. Sheamus: Sheamus can perform whatever task you ask of him, despite his reputation as a brawler rather than a powerhouse as the Great White and current World Heavyweight Champion.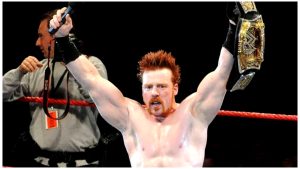 Sheamus has the ability to leapfrog over obstacles, use his agility for a Brogue Kick, and use his strength for a High Cross.
For a man who weighs almost 270 pounds, Sheamus is incredibly flexible. The formidable Sheamus is as physically and mentally powerful as they come in the WWE. Sheamus would be in fantastic shape professionally if he could manage his rage.
Also see: Wealthiest Families In The World And Their Networth 2023
10. Ryback: Almost a year was lost to Ryback's absence from the field due to injury. Despite this, he was nonetheless spared a pink slip. With this guy, there is much to be thrilled about.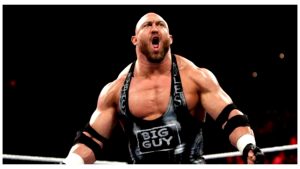 In his two previous squash matches, Ryback shown amazing strength. Once regular roster players are on the receiving end of those moves, let's hope this pattern continues.
The more one considers what Ryback could be able to do, the more terrifying it becomes because of how much potential he still has to reveal. The sky could be the limit if you're lucky and  work hard.
Conclusion
In conclusion, the sport of wrestling features some of the world's most amazing feats of physical prowess. The wrestlers on this list have established themselves as some of the toughest and most powerful competitors in the sport, dominating their opponents with a combination of physical prowess and mental fortitude.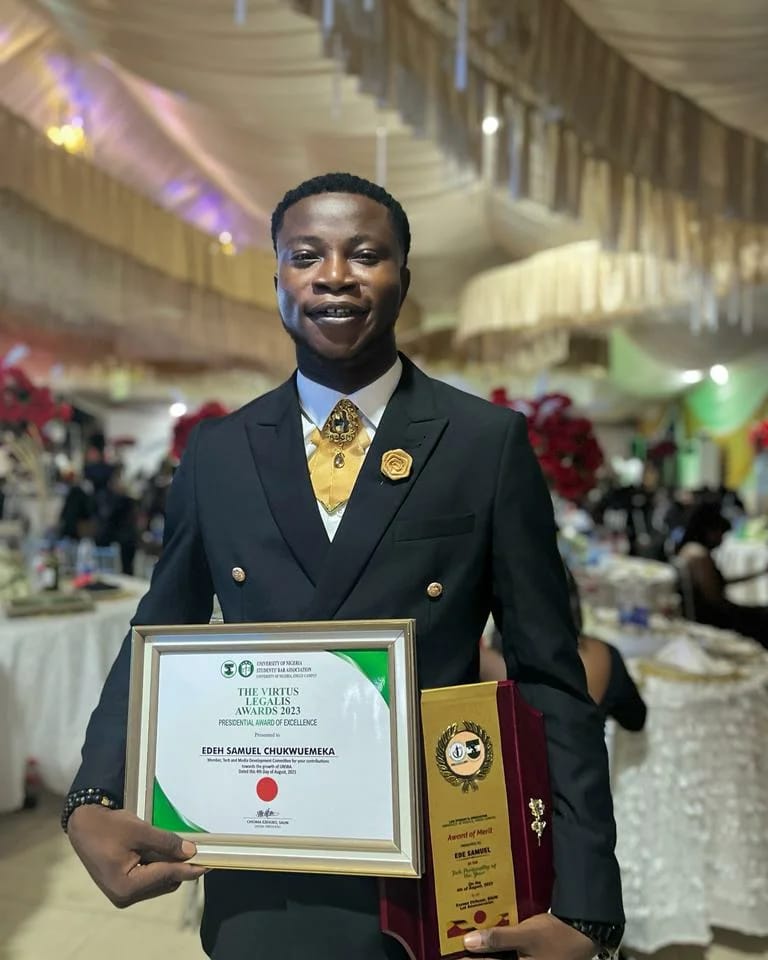 Edeh Samuel Chukwuemeka, ACMC, is a lawyer and a certified mediator/conciliator in Nigeria. He is also a developer with knowledge in various programming languages. Samuel is determined to leverage his skills in technology, SEO, and legal practice to revolutionize the legal profession worldwide by creating web and mobile applications that simplify legal research. Sam is also passionate about educating and providing valuable information to people.