Best Multiplayer Games For Android: By way of introduction, Multiplayer games on Android have grown in popularity in recent years. With the development of mobile gaming, an increasing number of developers are producing games that enable users to compete online in real-time. From strategy games to first-person shooters, Android has a wide range of multiplayer games that provide compelling gameplay and hours of fun.
Popular titles such as PUBG Mobile, Call of Duty: Mobile, and Among Us are among the greatest multiplayer games on Android. These games combine competitive and cooperative gameplay, enabling players to work together or compete against one another for success. let's take a look at some of the best multiplayer games for android devices.
Recommended: Best Educational Games For Students
Top 10 Best Multiplayer Games For Android
1. Call Of Duty: Mobile: The Call of Duty: Mobile is a free-to-play first-person shooter video game for Android and iOS created by TiMi Studio Group and published by Activision. It was published on October 1, 2019, and it was one of the greatest mobile game debuts in history, producing over $480 million in revenue and 270 million downloads in a year.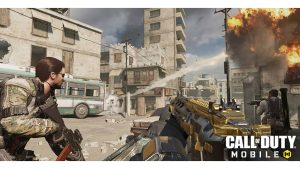 In multiplayer mode, players may opt to play ranked or unranked matches. It contains two kinds of in-game currency: "Credits," which may be won by playing the game, and "COD Points," which can be purchased with real-world money. The complete game may be played for free, while certain special character and weapon skins can only be obtained with COD Points.
The multiplayer mode is a first-person shooter in the style of previous Call of Duty titles. Prop Hunt, Rapid Fire, Sticks and Stones, 2v2, Capture the Flag, One Shot One Kill, Snipers Only, and many more unique and restricted multiplayer modes are available in the game for varied amounts of time. Undoubtedly, it remains one of the best android multiplayer games out there.
2. Minecraft: Minecraft is a sandbox game created by Mojang Studios. Markus "Notch" Persson built the game in the Java programming language. Minecraft is the best-selling video game of all time, with over 238 million copies sold and approximately 140 million monthly active users as of 2021, and it has been adapted to a variety of platforms.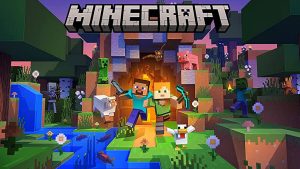 Minecraft Multiplayer allows numerous users to interact and communicate with one another on a single environment. Direct game-to-game multiplayer, LAN play, local split screen (console-only), and servers (player-hosted and business-hosted) are all supported. Players may create their own servers, employ a hosting service, or connect to another player's game directly over Xbox Live. It is one of the best multiplayer games designed for Android and other devices
See Also: Games That Will Make You Smarter
3. Among Us: Among Us is an online multiplayer social deduction game released in 2018 by the American gaming company Innersloth. The party game Mafia and the science fiction horror picture The Thing served as inspiration for the game.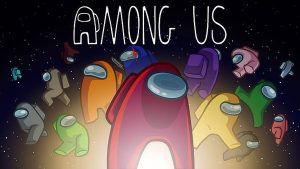 The game supports cross-platform play and was published in June 2018 for iOS and Android devices, followed by Windows later that year in November.
The game was released in December 2020 for the Nintendo Switch, and in December 2021 for the PlayStation 4, PlayStation 5, Xbox One, and Xbox Series X/S. On November 10, 2022, Among Us VR, a virtual reality adaption, was launched. While the game was first introduced in 2018 to little widespread notice, it had a major surge in popularity in 2020 as a result of several Twitch streams and YouTubers playing it. It is one of the best games to play on Android phones.
4. PUBG Mobile: PUBG Mobile is a free-to-play battle royale video game created by LightSpeed & Quantum Studio, a Tencent Games branch. It is a smartphone version of PUBG: Battlegrounds.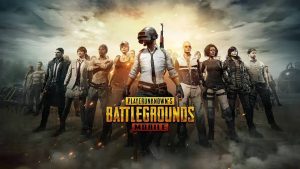 On March 19, 2018, it was published for Android and iOS for the first time. By December 2022, PUBG Mobile had 1.3 billion downloads and grossed more over $9 billion, making it the third highest-grossing mobile game.
It is also the most popular mobile video game of all time. It is one of the best multiplayer android games
5. Asphalt 9: Legends: Asphalt 9: Legends is a 2018 racing video game developed and released by Gameloft Barcelona. It is the sixteenth main game in the Asphalt series, and it was released on July 25, 2018.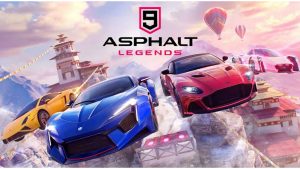 Asphalt 9's gameplay is similar to previous Asphalt games, with notable changes in visuals and design. When the game was soft-launched, it included 48 automobiles, but with the global release, four extra cars were added, bringing the total to 52. The user competes against other players in real-time online multiplayer races that are rated by an Elo system in Multiplayer. It is one of the best multiplayer android games.
See Also: Most played games in the world 2023
6. Asphalt 8: Airborne: Asphalt 8: Airborne is a 2013 racing video game produced by Gameloft that was created by ExoticBikes and Gameloft Barcelona. It is the Asphalt series' tenth major game.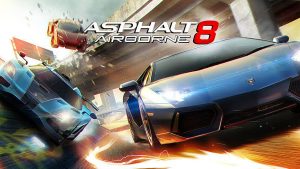 It was published on iOS and Android on August 22, 2013. According to the App Store game description, the game has around 470 million players. Online multiplayer mode may be accessed both locally over Wi-Fi and worldwide through the internet. Playing multiplayer is the sole means to raise a player's in-game level, which grants more credits as the player progresses.
In October 2016, the Multiplayer League Update brought a reworked multiplayer gameplay in the shape of the "Multiplayer League," in which users compete against one other in online multiplayer races to obtain special prizes. It is one of the best multiplayer games designed for Android and other devices.
7. Modern Combat 5: Modern Combat 5, commonly known as Modern Combat 5: Blackout, is a first-person shooter released in 2014 by Gameloft Bucharest and developed by Gameloft Bucharest. It is the sequel to Modern Combat 4: Zero Hour and the fifth chapter in the Modern Combat series.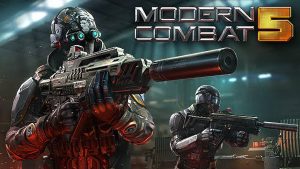 It was published on July 24, 2014 for iOS, Android, Windows Phone 8, Windows 8.1, and BlackBerry 10, on October 24, 2018 for Windows through Steam, and on February 14, 2019 for the Nintendo Switch. It is the first installment in the Gameloft Bucharest series. Modern Combat 5's multiplayer is comparable to those of other first-person shooters. Weapons from previous campaigns are carried over.
Players may now create "squads," which is a new element in the Modern Combat series. It is one of the best games to play on Android.
8. Badland: Badland is a mobile video game created by Finland-based Frogmind Games that was initially launched in 2013 for the iOS and Android platforms.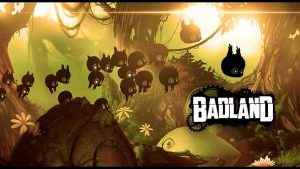 Badland 2 was launched for iOS and Android in December 2015. The player navigates the game's forests by flying around a little black creature known as a Clone. It was published in June 2014 on Windows Phone 8.
There is also a Game of the Year Edition for the PlayStation 3, PlayStation 4, PlayStation Vita, Xbox One, Wii U, and Steam for Linux, Microsoft Windows, and OS X, which was published in May 2015. It is one of the best multiplayer android games.
Recommended: Most Difficult Games in The World
9. League Of Legends: Wild Rift: The game is an Android and iOS multiplayer online combat arena mobile game developed and distributed by Riot Games. The free-to-play game is based on the PC game League of Legends.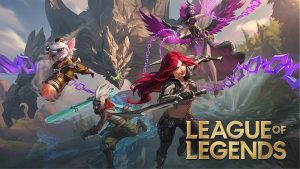 Each match consists of 10 players divided into two teams for a 5v5 battle. The game requires each player to choose a character, which it refers to as a champion.
To win the battle, teams must collaborate to destroy a building known as the Nexus in the opponent team's base, while avoiding a line of defensive constructions known as turrets. It is one of the best games to play on Android phones.
10. New State Mobile: New State Mobile, originally PUBG: New State, is a multiplayer online battle royale video game with a futuristic theme created by PUBG Studios and released by Krafton.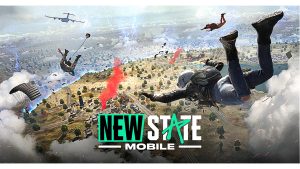 On November 11, 2021, the game was launched for iOS and Android through the App Store (iOS/iPadOS), Google Play, and the Samsung Galaxy Store. In NEW STATE Mobile, 100 players are deployed by leaping out of an aircraft on the game's primary area, Troi, to grab supplies and attack one other as they try to live, with the last one standing being the winner. It is one of the best games to play on Android.
See Also: Oldest Games In The World
Conclusion
Finally, there are lots of excellent multiplayer games available for Android users to enjoy. Popular games such as PUBG Mobile, Call of Duty: Mobile, Fortnite, and Minecraft are among the finest. These games provide a wide range of gameplay types, including battle royale, team-based shooters, and survival crafts.
These games captivate players of all skill levels with their interesting gameplay, high-quality visuals, and social features. Whether you like to play with friends or against strangers, Android has a multiplayer game for everyone.