How to prepare for NEET exam and pass excellently: An examination is a formal test which is given for the purpose of testing the knowledge and understanding of a person in a subject or skill. NEET is an abbreviation for National Eligibility cum Entrance Test (Undergraduate).
It is an entrance test conducted in India for students desiring to study for Bachelor of Medicine, Bachelor of Surgery (MBBS), Bachelor Degree of Dentistry (BDS) at the undergraduate level, including also Bachelor of Ayurveda Medicine and Surgery (BAMS), Bachelor of Homeopathic Medicine and Surgery (BHMS), and Bachelor of Unani Medicine and Surgery (BUMS) which are categorized under AYUSH – (Ayurveda, Yoga, Naturopathy, Unani, Siddha, Sowa- Rigpa and Homeopathy) indigenous medicine in India.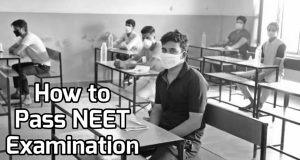 Recommended: Salary of Medical Doctors in India 2021
What is NEET Examination All About?
NEET was formerly known as All India Pre- Medical Test (AIPMT). The examination was initially conducted by the Central Board of Secondary Education (CBSE). The body currently in charge of conducting the examination is the National Testing Agency (NTA). Prior to the introduction of NEET, various schools, states and regions conduct their own entrance examination separately. Upon the introduction of NEET, it became a unified single examination for entrance into medical schools.
The National Eligibility cum Entrance Test was started in India in the year 2013. The examination was not conducted in 2014 and 2015 as a result of the lawsuit instituted against the examination, and consequently the Supreme Court of India in 2013 declared NEET to be unconstitutional. It was later restored and became operational in 2016. NEET was criticized for conducting test in English and Hindi, thereby keeping other language speaking states at a disadvantage. This issue of multi-languages has currently been resolved.
The National Eligibility cum Entrance Test is conducted based on Physics, Chemistry Botany and Zoology. It is an exam of 180 total questions; 45 questions for each subject, 45 minutes for each subject, 1 minute for each question, 4 marks per correct response and -1 negative marking for an incorrect response. The examination lasts for 3 hours; that is 180 minutes.
By the virtue of the National Medical Commission of 2019 (NMC) in India, NEET became the sole test conducted for entrance into medical school in the country, National Medical Commission being the top medical education regulating Act. The NMC Act repealed the IMC – Indian Medical Council Act, 1956.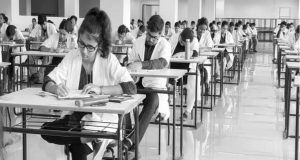 Also see: Monthly Salary of Lawyers in India
How to Prepare and Pass NEET Exam
The National Eligibility cum Entrance Test, just like every other examination, demands adequate preparation, NEET being the single test written by aspiring medical students in India. This part of this article discusses the modes of preparation of NEET examination.
1. Understanding the NEET Nature and Policy: this is the most important step and it is very ignorable. A lot of students prepare for an examination and walk into the examination hall without knowing and understanding the nature and policy of the exam to be taken. It is important to find out whether it is an objective test, subjective test or theory. This enables you to apply the right approach while studying.
Try getting information about how many questions to be asked and how much time allocated to each question and the entire subjects. Understand the nature of marking and grading. Seek information as to what is expected of candidates such as; the permissible dress code, materials not acceptable into the exam venue, rules and regulations guiding the examination and the likes.
Enriching yourself with such relevant information prepares and keeps your mind at its best towards the examination, reduces surprises for you, boosts your confidence and gives you an edge over others. Having a clue of NEET nature and policy is a kind of psychological preparation. One must first of all prepare in the mind before otherwise.
Also see: Best online universities to attend in the world
2. Familiarize with the Syllabus: Syllabus is a summary of prescribed topics which are to be covered in an academic course. Examinations usually does not come from anywhere else apart from the prescribed syllabus. Therefore, it is important for a prospective NEET candidate to get abreast with the syllabus.
This enables you to know and understand the extent of topics to cover. Knowing the syllabus has a way of regulating you, your studying speed and time setting. And of course, studying without the syllabus is a sign of mediocrity and it is a reckless attitude. The syllabus guides you across what to read and how to read, saves your times, channels your energy to the most important thing and gives you certainty while reading.
NEET has shown to cover syllabus form the National Council of Educational Research Training (NCERT).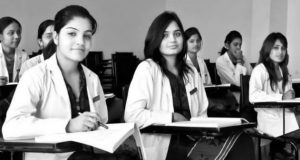 3. Time Management: Preparing for NEET does not warrant that you read for the 24 hours of a day. The secret to success here is proper time management. Appropriate time management also keeps the state of one's mind at its best. Time management here relates to both how you allocate your time and activities during the preparation and studies, and how effectively you utilize the allocated time given for the examination.
Remember, examination is not only a test of knowledge but also a test of time. For the preparation, endeavour to map put a daily study and routine timetable. The rule of time here is to start the preparation on time. Do not start when examination is already near.
In your study timetable, target to critically deal with at least one topic in a day, depending on your personal speed and level of internalizing. Then try to get some distractions. Do other interesting things to help your mental health. In all, be strict to your timetable. This is where the required consistency is built.
Remember that the first rule of time management is to time the preparation on time. If you do not start early, there may be no time to get the positive distractions recommended.
Also try to have at least about six hours sleep a day. How much sleep contribute to your learning and retentive capacity cannot be overemphasized. Proper time management centers on personal discipline. In other words, being disciplined is a part of the preparation.
Recommended: Cheapest places to live in India this year.
5. Healthy Diet: Preparing an examination as competitive as NEET demands that one maintain a healthy diet. The brain needs certain nutrients to function properly, and the greater the brain is being put to work the more nutrients in demands.
Academics in s brainy exercise. It is advisable to maintain a healthy diet, otherwise one may have to put in double effort while studying and still retain little or nothing. Research has shown that students who maintain healthy diet tend to internalize, retain and reproduce better with ease. Glucose is perfect for the brain. It is the source of energy for the brain and it is best gotten from foods containing natural sugar.
Protein foods such as fish, egg, legumes, etc is recommendable. Milk is also recommendable as it relaxes the vessels and aids in retention of memory. Do not neglect fruits and vegetables.
6. Make Notes While Studying: Making notes while studying for NEET examination is an advantage for you. Making notes is not an easy task. It demands a lot of energy, patience and endurance. Writing down summaries while reading is an internalization and retention technique.
Asides that, few days to your examination date, you ought not to be found reading textbooks except for reference purpose. By them you ought to be focusing on your notes and summaries. When you discipline yourself enough to achieve those notes, you will smile at last and be grateful to yourself that you di because it is the best tool for revision.
Recommended: Characteristics of a good Constitution
7. Revision and Practice Questions (Visualization Exercise): The importance of revision for NEET cannot be overemphasized. Revision involves reviewing the study materials previously studies for the purpose of refreshing them in your memory. The prerequisite is that you must have previously studied them critically.
At the point of your examination, you are to have the knowledge and understanding at the very tip of your fingers, that once questions are given, you produce the answers immediately without spending so much time thinking and evaluating. Every moment you think, your time counts. Therefore revision helps you in having the knowledge and understanding fresh in your memory.
Not revising before entering the examination hall may defeat all your previous efforts. NEET examination is also a test of time, and there is usually no extra time for thinking. The secret is to revise!
Recommended: How to prepare and pass any scholarship examination easily
Also endeavour to answer practice questions. After studying, try out the mental exercise of attempting to reproduce what you have read without reference to the texts. Having revisions and discussions with mates is an added advantage.
Preparing for NEET is a combined serial effort. The single act of studying may not be enough. Observing the points discussed in this article will go a long way making you successful.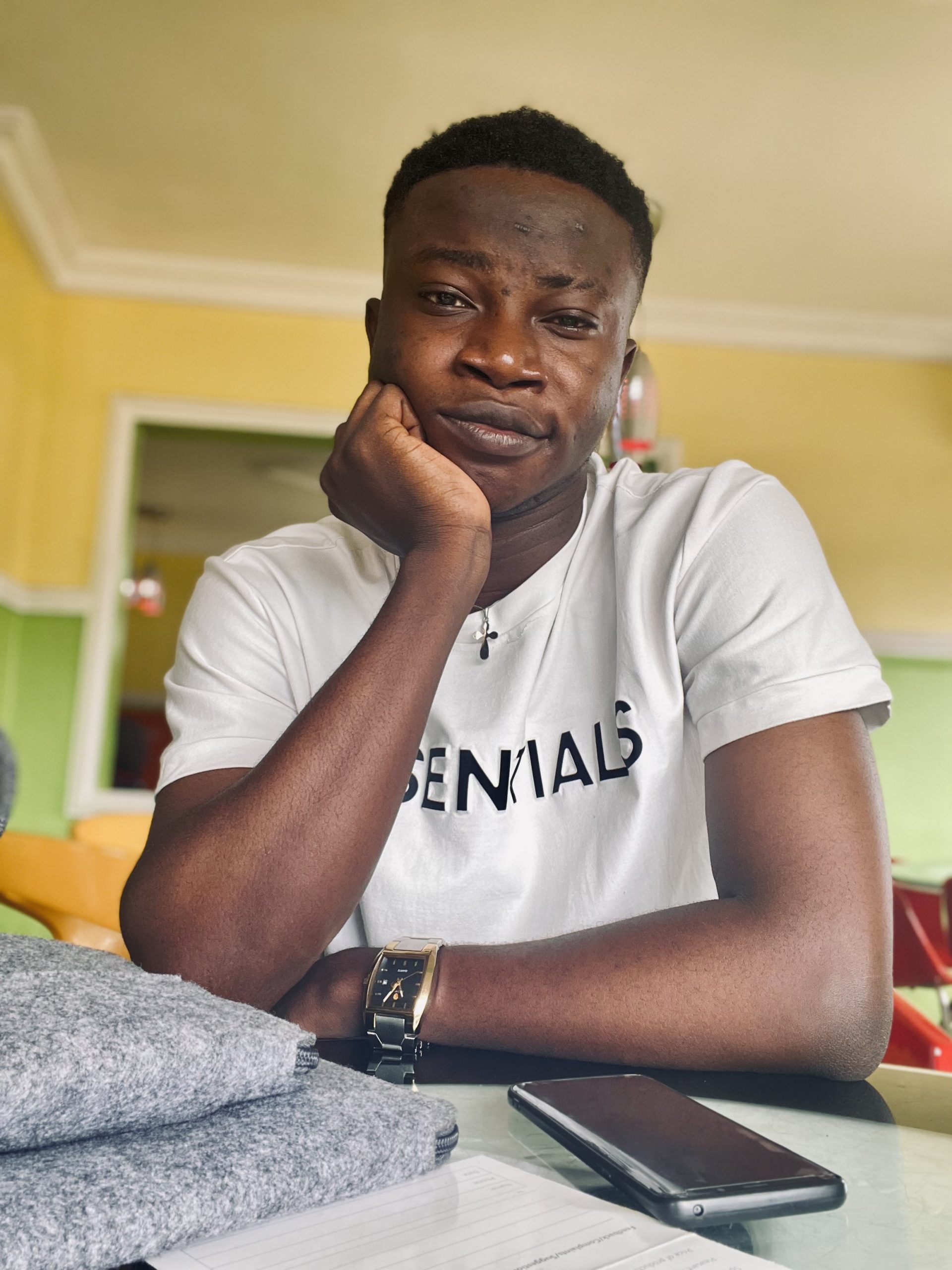 Edeh Samuel Chukwuemeka ACMC, is a Law Student and a Certified Mediator/Conciliator in Nigeria. He is also a Developer with knowledge in HTML, CSS, JS, PHP and React Native. Samuel is bent on changing the legal profession by building Web and Mobile Apps that will make legal research a lot easier.