How To Get An International Passport In Nigeria: How to obtain a Nigerian foreign passport online is a subject that many Nigerian people have recently been asking. If you wish to leave the nation for work, play, study, or to relocate, you need the document.
The Nigerian Federal Government received up to 39 billion naira in revenue from foreign passport applicants in 2018. Since the majority of registrations may now be completed online, applying for the Nigerian international passport has gotten easier. For information on how to apply, keep reading.

Recommended: How to Earn Money as a Programmer
Types of international passport in Nigeria
Nigerian passports come in five different varieties. As a result, you should be aware of your category before applying for one.
1. Standard: Every Nigerian citizen has the right to get the Nigerian standard visa before departing for another country. Its cover is green.
2. Diplomatic: Key government representatives, such as the president, vice president, governors, senators, and some other senior government officials, have access to this sort of material. Its cover is red.
3. Official: Ministers, governors, permanent secretaries, and the secretary-general of the federation are among the recipients of this one. Its cover is blue.
4. Seamans: People who work near the coast or sea are awarded it. Its maroon cover distinguishes it as being mostly for sailors.
5. Pilgrim: This one is given by the Nigerian immigration services to Nigerian nationals traveling to holy places like Jerusalem and Mecca for pilgrimage. Due to security concerns, this type's cover color is not constant.
Fees for applying for an international passport
Keep in mind that you must pay for your Nigerian passport in advance and online. Dollars or Nigerian naira may be used for payment.
Depending on the applicant's age and preferred passport booklet, getting a Nigerian foreign passport costs different amounts.e. NIS offers the following 2022 costs for a brand-new international passport for inhabitants of Nigeria on its website's passport rules page:
See Also: Top Tech Companies In Africa
The official NIS-revealed pricing for several Nigerian passport variants are listed below:
1. Passport Booklet, 32 pages
Minor (8,750) (0 to 17 years old
Adult (aged 18 to 59) – N 15,000
Senior (over 60) – N 8,750
2. Passport Booklet, 64 pages
Minor (aged 0 to 17): N20,000
N20,000 for an adult (18 to 59 years old).
Seniors (60 years and older): N20,000
At any moment, the NIS may revise this pricing list. So please check their website frequently.
How To Get An International Passport In Nigeria
Online application criteria for a Nigeria International passport: 
Requisites for online application for a Nigerian passport for travel abroad. When applying for a passport, you must provide a number of required documents. Whether you apply offline or online, please be aware that certain files will be needed. According to them,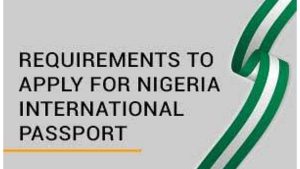 Standard passport requirements
1. Your local authority should provide identification proof.
2. birth certificate or evidence of age.
a pair of recent, two-month-old,
3. passport-size colored pictures.
4. A guarantor's official oath administered in front of a commissioner of oaths, magistrate, or high court judge
5. Students who are underage must obtain a written authorization from their parents.
6. Marriage documentation, if necessary.
7. If your passport was stolen or misplaced, a police report.
Official Passport Requirements
1. You require an introduction letter from the appropriate State or Federal government ministry or organization.
2. Marriage documentation, if necessary.
3. If your passport was stolen or misplaced, a police report.
4. a duplicate of the letter of promotion or appointment you received from your most recent or previous employment.
See Also: Most Technologically Advanced Countries In Asia
How to apply online for an international Nigerian passport
Following the completion of your online application for a Nigerian passport, you have to collect a physical copy of your passport from the nearest passport office. To apply for a passport in Nigeria, please adhere to the steps listed below.
1. Select a passport type: Pick "Standard e-Passport" OR "Official e-Passport," then click "Start Application."
2. Decide which country will host the processing: Your passport book may be picked up here.
3. Complete the application: To print the application, select "PRINT" after checking the "I ACCEPT TOTAL RESPONSIBILITY FOR THE DATA PROVIDED IN THIS FORM" box.
4. Uploading documentation: You may now upload scanned copies of the required documents. Scan the specified documents, then upload them as PDF files.
5. Continue to the payment page: By selecting the "Pay in Naira" or "Pay in Dollars" option, you may choose the currency you want to use. To make your payment, click the submit button after finishing.
6. Identification code: Your application will be given a reference number and a special identification code. After making a payment and receiving a "Validation Number," you may check it on the NIS website.
7. Guarantor form: Following printing, obtain a notarized copy of the Guarantor's form. Then, in order to upload/continue, enter your passport application ID and reference number and click submit.
8. Biometrics and picture taking: You must go to the authorized immigration office after completing your online application to get your photo and biometrics taken.
After submitting an online application, how long does it take to receive a Nigerian foreign passport?
After your biometric information is collected, a new passport online application normally takes around 48 hours to process. Because the application procedure occasionally takes up to a month, you should start early. Apply at least two months before you need to leave Nigeria, is what we advise.
Must Read: Differences Between Developed and Developing Countries
Factors that affect Nigeria passport prices
Given the various elements at play, including some of the following, it may be difficult to give a precise response to the question of how much is a Nigerian international passport:
1. Booklet type: A 64-page is more expensive to purchase than a 32-page: Combining many elements, the cost may also differ based on the applicant's location and relationship with the NIS representative.
2. Validity: For a candidate who often travels, a 64-page document with a 10-year validity is the most appropriate However, the cost of this is quite high. The official pricing or express (expedited service) 64-page 5-year validity costs more than the standard 32-page 5-year validity.
3. Region of application: If you're wondering why a Nigerian passport costs less in the Northem section (apart from Abuja), it all comes down to passport racketeering in the Southem region, where japa syndrome is more prevalent than in the Northern states.
Specifically, a People magazine article by Adefemale Akantede
Gazette said that whereas applicants in the Southern region of Nigeria in the same age range spend NGN35,000 to get the same passport, a 64-page teenaged passport in the Northern regions costs NGN22.000.
The NIS administration defended the strategy, claiming that the cost discrepancy is due to the parallel operation of various passport regimes throughout Nigeria.
4. The process: So you think an agent can finish the work more quickly? Still, you might not be in the right. Some persons who represent themselves as passport processing agencies take the similar approach of paying off NIS officers in order to expedite the procedure.
Other elements that affect the cost of a Nigerian passport include:
a. Age
b. Connection
c. Favouritism
See Also: Most Dangerous Foods in The World
Conclusion
For all travelers, a passport is a crucial piece of identification. You require an international passport, or simply a Nigerian international passport, before you may depart from our shores and enter any other nation of your choosing. Due to the fact that your international passport will be requested of you at every stage of the visa application procedure, obtaining a visa without one is impossible.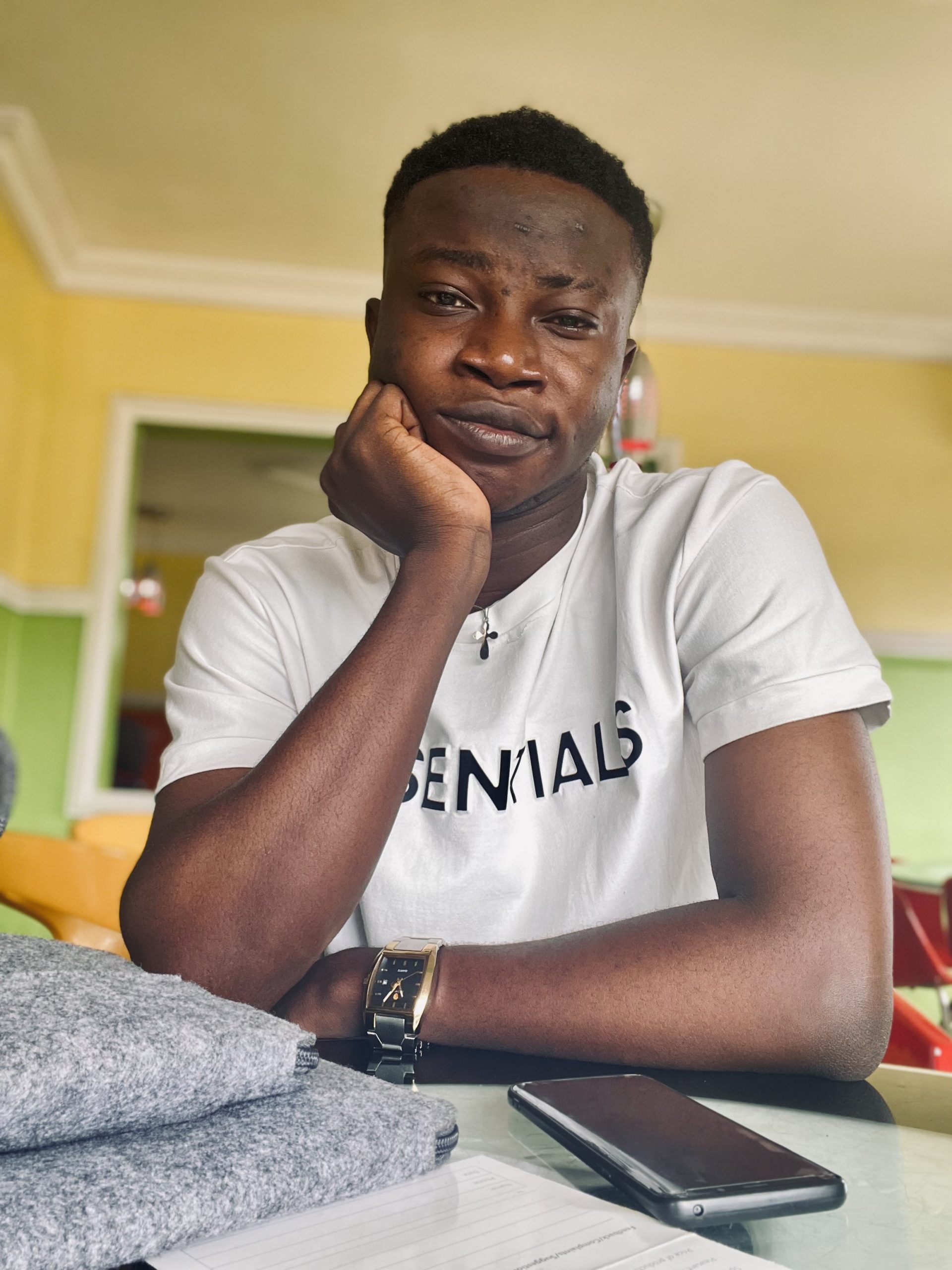 Edeh Samuel Chukwuemeka ACMC, is a Law Student and a Certified Mediator/Conciliator in Nigeria. He is also a Developer with knowledge in HTML, CSS, JS, PHP and React Native. Samuel is bent on changing the legal profession by building Web and Mobile Apps that will make legal research a lot easier.