Universities that accept JUPEB in Nigeria 2023: Joint Universities Preliminary Exams Board is an acronym or short form for JUPEB which is a one-year admission program. When an individual applies for JUPEB and is accepted into that institution, you can get direct entrance admission to the 200-level program of your choosing. But before you can take the exam, you must first go through nine (9) months of rigorous instruction. JUPEB examination exposes the individual to another academic setting different from their secondary school.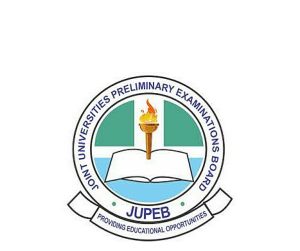 The applicants who apply prepare themselves for the examination so that their success will secure them a slot in the institution. Those who are successful are taught different courses and could also apply for a higher or University degree will be equipped further for the future and for a University system. They can enter or be accepted into any course of their choice through direct entry method but as a second year student which makes up for the one year you have spent in the JUPEB institution. It is highly competitive because even if you are admitted into the institution, it could still be hard to gain in totality, very high points at the end distinguishing you from other individuals who are struggling to become selected.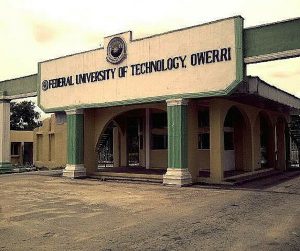 Recommended: Smartest People In The World With High IQ: Top 14
Many individuals have mistook or exchanged the acronym JUPEB with IJMB, which has caused misunderstandings and may have been the issue which a lot made their decisions. Although because of the similarities in their goals or agendas they are totally different institutions. It may still be confusing but it has been confirmed that the two institutions use diverse methods or strategies, and also have different managerial organizations who sought out the affairs of the institute.
The IJMB is different from the JUPEB program and cannot  become functional in anyplace which is not a university.
More insight into the Joint Universities Preliminary Examination Board (JUPEB)
The Joint Universities Preliminary Examinations Board (JUPEB) is an advanced national examination body which was approved by the Federal Government of Nigeria in December 2013. It was officially founded or constituted in April 2014 by an association of ten (10) partnering universities led by the University of Lagos. JUPEB cannot be taken for those seeking admission into a polytechnic which uses SPAT. The JUPEB institution has a lot of affiliations to some pretigious schools. A student who is successful in this program can apply for other programs whether domestically or in other countries because it exposes the individual to a wider knowledge that equips the student for the institute he or she wants to apply into.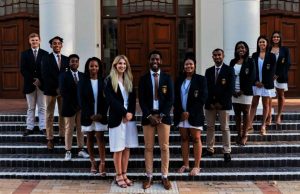 Recommended: How To Carry Yourself As A Woman
The board of the JUPEB are responsible  for conducting common and standard examinations for the applicants or candidates, who have been subjected to a minimum of one-year approved courses in the different Universities' Foundation and/or Diploma Programmes and are seeking  to be accepted through Direct Entry admissions into University courses at the 200 Level in Nigerian and partnering foreign universities. The goal of JUPEB program is to facilitate Direct Entry admissions into various University courses domestically and globally by conducting standard examinations for candidates taught on a qualitative and well-grounded curriculum.
JUPEB provides a different major platform for providing access to tertiary education. A lot of students apply and sit for UTME yearly but only a few of these students are successful in securing admission into Nigeria universities. Unfortunately, there will be people who will not be able to get into the institution at the first instance, when they apply subsequently they will become an addition to the number of candidates who are seeking to gain admission. Those candidates who write UTME can only use it for one year, unlike the JUPEB Result which you can use any time you like, because it does not have any expiry date.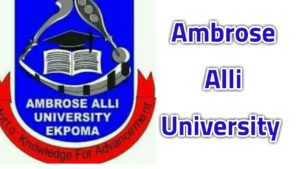 Recommended: Most Dangerous Foods in The World
This is one of the many reasons why the JUPEB Advanced Level programme is highly accepted by many individuals. But they are other good Advanced level programmes, apart from JUPEB which  include NAGCE, IJMB, CAMBRIDGE, and others. Candidates who are seeking entrance into the JUPEB programme are required to possess a minimum of five Credits in relevant o'level subjects from WAEC, NECO or NABTEB which they must attain in not more than two sittings. Candidates in the category with awaiting result can also apply for the JUPEB programme as they wait. The Lectures or classes on JUPEB programme are constructed to model the scheme of work of a 100 level University program and advances deeper, which must be taught to the students and finished within a period of two semesters.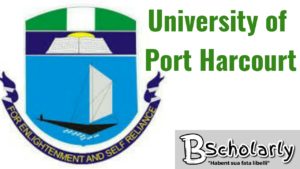 The entire JUPEB examination process is regulated by the JUPEB headquaters, which is the University of Lagos together with JAMB-approved coordinators at the approved JUPEB affiliated institutions. JAMB brochure will be used by the JUPEB students for appropriate subject combination. Each JUPEB candidate shall enroll and sit for only three (3) subjects for the final JUPEB examination.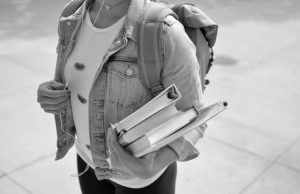 Recommended: Highest Paying Programming Jobs
JUPEB is a national educational programme approved by the Federal Government, coordinated nationwide by the University of Lagos, Lagos with different affiliated Universities across the country. The JUPEB program is certified by Nigeria University Commission (NUC) and Joint Admission Matriculation Board (JAMB) as an A'level programme. Most students who go through this process may end up having a higher CGP in your university as your GP is going to be divided by three years not four years like others who used the JAMB result.
Recommended: Most Lucrative/Profitable Courses To Study In The World
List of Universities That Accept JUPEB in Nigeria 2023
1. Federal University of Agriculture, Abeokuta, Ogun State
2. University of Lagos, Akoka, Lagos State
3. Federal University of Technology, Akure
4. Federal University, Oye-Ekiti, Ekiti State
5. Obafemi Awolowo University, Ile-Ife, Osun State
6. Federal University of Petroleum, Effurun, Delta State
7. University of Benin, Benin
8. University of Calabar, Calabar, Cross Rivers State
9. University of Port Harcourt, Port Harcourt, Rivers State
10. University of Uyo, Akwa-Ibom State
11. Federal University of Technology, Owerri, Imo State
12. Nnamdi Azikiwe University, Awka, Anambra State
13. University of Nigeria, Nsukka, Enugu State
14. Federal University of Agriculture, Markurdi, Benue State
15. University of Abuja, Abuja
16. University of Ilorin, Ilorin, Kwara State
17. Alex Ekwueme University, Ndufu-Alike, Ikwo, Ebonyi State
18. Adekunle Ajasin University, Ondo State
19. Ekiti State University, Ado-Ekiti, Ekiti State
20. Ladoke Akintola University of Technology, Ogbomoso, Oyo State
21. Lagos State University, Ojo, Lagos State
22. Olabisi Onabanjo University, Ago-Iwoye, Ogun State
23. Olusegun Agagu University of Science and Technology, Okitipupa, Ondo State
24. Osun State University, Osogbo, Osun State
25. Tai Solarin University of Education, Ijagun, Ijebu Ode, Ogun State
26. Cross River University of Technology, Idim Ita, Calabar
27. Delta State University, Abraka, Delta State
28. Ignatius Ajuru University of Education, Port-Harcourt, Rivers State
29. Niger Delta University, Wilberforce Island, Bayelsa State
30. Obong University, Akwa-Ibom State
31. University of Africa, Bayelsa State
32. Abia State University, Abia State
33. Chukwuemeka Odumegwu Ojukwu University, Uli, Anambra State
34. Ebonyi State University, Ebonyi State
35. Enugu State University of Science and Technology, Enugu State
36. Imo State University, Owerri, Imo State
37. Kwara State University, Ilorin, Kwara State
38. Achievers University, Owo, Ondo State
39. Afe Babalola University, Ado-Ekiti, Ekiti State.
40. Anchor University, Ayobo, Lagos State
41. Augustine University, Ilara-Epe, Lagos State
42. Babcock University, Ilishan, Ogun State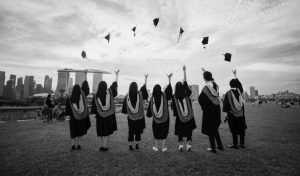 Recommended: Countries With The Worst Prisons In The World: Top 10
In conclusion, It is worhy of note that it is almost all the Federal, State and Private Universities in Nigeria accept Jupeb for 200Level admission, for all courses. Although the exam may seem tedious it is a clear ground and bonus to enter any institution of your choice without losing a year.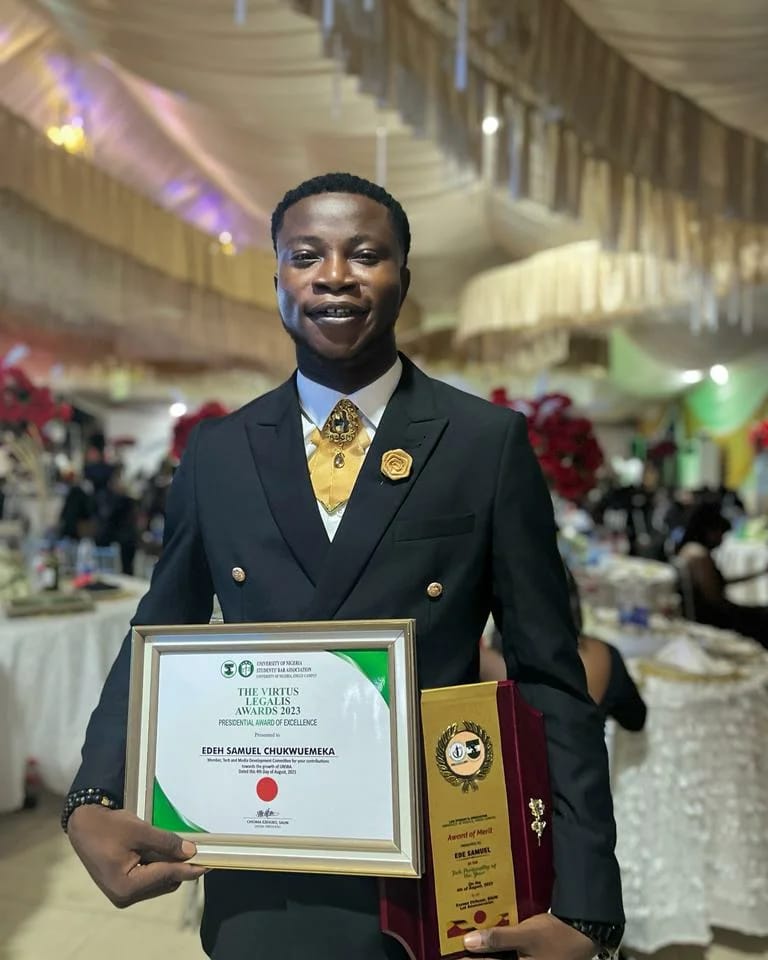 Edeh Samuel Chukwuemeka, ACMC, is a lawyer and a certified mediator/conciliator in Nigeria. He is also a developer with knowledge in various programming languages. Samuel is determined to leverage his skills in technology, SEO, and legal practice to revolutionize the legal profession worldwide by creating web and mobile applications that simplify legal research. Sam is also passionate about educating and providing valuable information to people.