How to Get Scholarship Abroad: Every year, almost every day, thousands of people travel in the search for greener pastures or even academic excellence far away from the shores of their country. Studying abroad ( in a foreign country) is every student's dream but this is often achieved by only a minute percentage of the millions; this is due to the huge financial gap within the system as well as other barriers.
In 2021 going abroad for study is no longer as difficult as it used to be. The process to get a scholarship to study abroad may not be very easy but it most certainly better than the strain of traveling to the country of choice to submit applications. It is  now even possible without having to pay anything, Yes. I mean you can get a scholarship to study abroad without having to pay a dime. Are you interested? Then read on.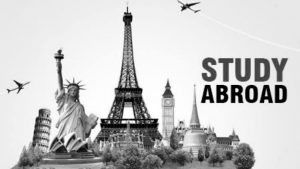 Scholarship is a sort of aid given by an individual, a private institution,  a corporation, an academic institution, government institution etc. to another individual or group of persons with financial need or great academic potential and skill . Unlike grants or loans, scholarships are awarded supported abilities or potentials, beneficiaries are not expected to pay back. In terms of funding scholarships are of two types; fully funded scholarships and partial funded scholarships.
Recommended: Available scholarships to study in Canada for international students
Fully funded scholarships: 
In a fully funded scholarship, scholarship includes all expenditures concerning tuition (school fees), housing and everything needed in class is totally sponsored by the organization/institution to which the scholarship belong.
Partial funded Scholarships:
While in a partial scholarship a certain part or a stated section would be covered in  the scholarship which would be awarded to the student, this means only some part of the fund required for study in a foreign country is covered.
The type of scholarship offered is dependent on the organization, this is a factor to consider before applying for scholarships.
Other  types/categories of scholarships are academic (merit-based) scholarship, need-based scholarship, Athletic-based scholarship, region based scholarships etc.
Unlike in the past when going outside the country for studies was something meant for less than a privileged few, in recent times even the less privilege can apply for and obtain a scholarship to study in the country of his/her dream. Numerous scholarship opportunities are available to students to pursue their high school education, bachelor degree, masters and PhD certifications in countries like Canada, UK, Germany, Georgia (Europe), Malaysia etc.
Kindly check out the YouTube video below for more information about the different kinds of scholarships and schools that offer the best for international students. 
Also see: Most prestigious boarding schools to attend in the United Kingdom
Tip to get a scholarship to study abroad
The following are steps which if followed gives the prospective student a higher chance of getting a scholarship to study abroad.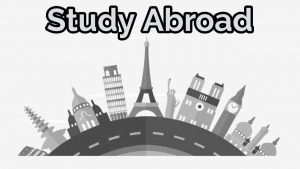 1. The proper mindset
"Anything is feasible once you think you deserve achieving it" a quote by Jason Pockrandt may be a good place to start out out preparation, scholarship isn't only for a special or God Ordained set of individuals, through proper preparation to stop poor performance you can be a beneficiary. Feed your mind with the proper information, believe yourself and surround yourself with people that believe you and know your worth. Choose a rustic of interest and look for opportunities within the country while still hospitable other opportunities or options.
Never look down on yourself. Once your record is clean getting a scholarship will be easier. Most institutions exercise caution when giving scholarship to a student with a grievous criminal record.
2. Preparing your documents:
Most people will continue looking for scholarships without preparing necessary documents when the eventually find a scholarship, they start to collect necessary document hurriedly to satisfy up when deadline, this will end in error thanks to insufficient time to proofread or maybe error in translation ( which is important because not all countries are English speaking countries).
Recommended: Advantages and Disadvantages of a rigid constitution
Documents to prepare are;
a. International Passport and Visa
An official document which proves the holder's identity and assures that a person can travel from a country to another.  This can be renewed but should be valid for the length of study in the country.
b. Transcripts
Also known as proof of extraordinary academic achievements. This is your academic record from the school previously attended. It includes the courses taken in previous institutions and grades earned. It is relevant to identify your field of learning.
c. Resume or Curriculum vitae
Not every scholarship board request for this, but get it ready just in case,  even without a work experienceexperience,  schools attended can be listed, hobbies or things of interest, soft skills and things to show basic ideas of the intended course of study can be added.
Also see: Best science courses to study in the university
d. Letter of Motivation
Letter of Motivation can also stated as statement of purpose. This documentcould also be a document necessary for scholarship application. In writing this the most target should get on your background and qualities. State your purpose for choosing to travel through the program and why you decide on the institution and thus the country.
Great care should be taken while writing this. Here you've to be passionate, and sincere the utmost amount as you've to exercise some extent of professionalism.
Also known as statement of purpose is a document necessary for scholarship application.  In writing this the focus should be on your background and qualities. State your purpose for choosing to go through the program and why you choose the institution and the country.
Great care should be taken while writing this. Here you have to be passionate, and sincere as much as you have to exercise some degree of professionalism.
e. Letter of Recommendation
This is a document to attest to your character and willingness to learn, this can be acquired from parents ,  previous employees and referees etc. In addition to your transcript, It is vital because certifications are awarded  in character and learning. It is advised that this document is written by a person or institution who knows your personal capabilities and can stand as a refree if need be.
Also see: Boarding v Day school, which is better? Answered
f. Scholarship application letter
This is a form from the institution to be filled by the applicant, it carries all necessary datasets and most be filled and submitted to have a valid application.  Care must be taken while filling this form and all instructions must be adhered to strictly. The scholarship board for that particular institution most often than not ensure to issue out guidlines in writing this letter and they expect the rules and regulations to be adhered to.
g. Proof of English proficiency
For certifications on English proficiency tests are taken, this is also an important document to be made ready. TOEFL ,  CPE, IELTS are examples of tests taken for this certification.  Other tests which are standards include SAT, GPA, GRE, ACT.
h. Other document required may include:  Essay, medical reports, official financial statement or proof of low income etc.
Recommended: Highest paying Jobs in South Africa 2021
3. Searching for a suitable scholarship
– Frequently check the university or  institution's official website
– Frequently check educational sources and reliable and up to date websites
– Find and contact a scholarship board official or representative for informations
4. Apply via the official website
The main application on the institution's website should be done promptly. Registration for scholarship is usually done by completing and submitting a web form. Make sure all boxes are checked and every one blanks are filled appropriately.
Submit all necessary documents, confirm all documents (formats in PDF, word doc, Docx etc. ) are titled accordly. Make corrections where necessary and proofread all documents to avoid error.
5. Follow-up
Make sure you receive confirmation letter on your email. After all this still stay positive.
Recommended: Top 10 Cheapest Universities in Ghana currently
Having stated the above points, I would like to also let you know that one of the key things that can help you get a scholarship abroad is information. The more information you know about a foreign scholarship the more you are likely to pass the requirements and secure the scholarship. Personally, I recommend that you always visit this website for all your scholarship updates. Any information you need can be found using the search box at the top of the website. I hope this content was helpful? Kindly let me know using the comment section.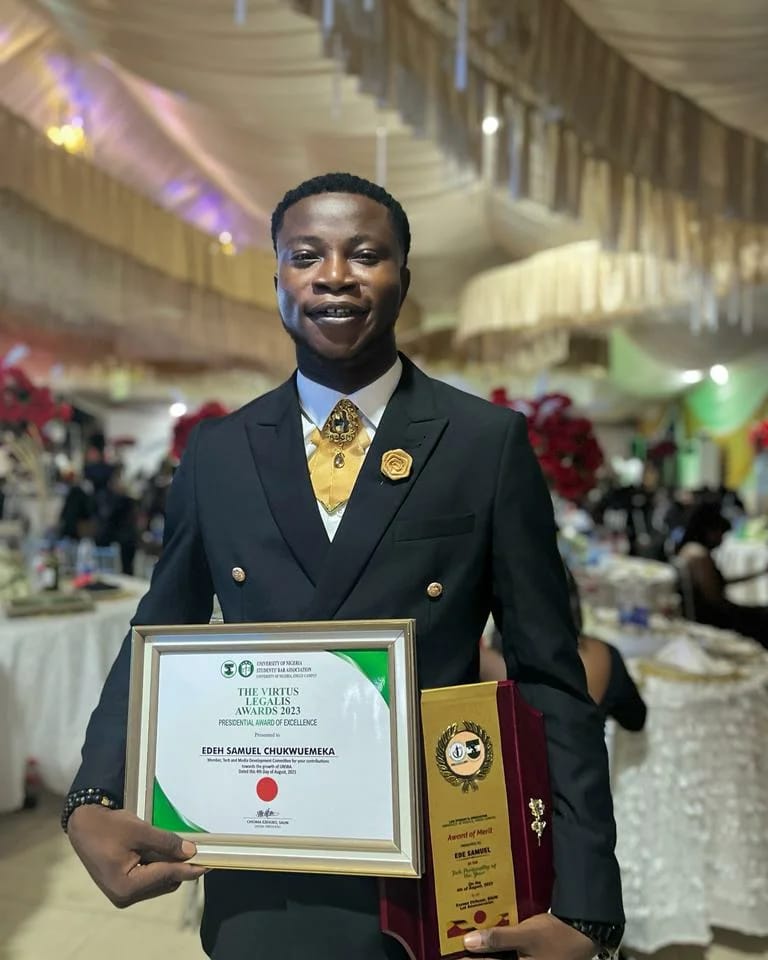 Edeh Samuel Chukwuemeka, ACMC, is a lawyer and a certified mediator/conciliator in Nigeria. He is also a developer with knowledge in various programming languages. Samuel is determined to leverage his skills in technology, SEO, and legal practice to revolutionize the legal profession worldwide by creating web and mobile applications that simplify legal research. Sam is also passionate about educating and providing valuable information to people.