Top 5 Highest paying jobs in South Africa 2021: African continent has faced a lot of crisis ranging from colonization by the world powers to internal wars.
These internal wars are internal crisis which erupted among individual countries in the continent of Africa. These internal crisis damaged so many working system in the individual countries in Africa and even Africa as a whole.
The areas which these crisis affected include the political system or system of government, the economic system, etc.
Consequently, many African countries have had their political system turned upside down, leading from democratic government, confederal government, and to military rule, and many other system of government.
Another area which these internal crisis affected is the economy of most African countries, which South Africa is not and exception.
The deflation in the economy also affected the rate of employment, this is to say that the economic situation, promoted high rate of unemployment.
Hence, for one to get a well paying job becomes a serious challenge and difficult one. While most persons were laid off from their jobs, some were paid poorly, which will not even  be enough to put a three square meal on the table of an average family.
This crisis and economic downfall also affected South Africa which is the main subject of discuss here.
This economic issues affect South Africa in a large way, dating from the period of South Africa apathaid struggles.
South Africa has the third best economy in Africa, although there have been series of issues and records of crime and corruption which is taking dominance over South Africa, and has increased the unemployment rate, yet there are still jobs which pays and pays well in the country.
RECOMMENDED: Highest paying jobs in Nigeria 2021
List of Highest Paying Jobs In South Africa
There are many jobs in South Africa that really pays well. A list of the jobs that pays well in South Africa is given below:
(i) Medical Specialist
(ii) Pilot
(iii) Lawyer
(iv) Software Engineers
(v) IT Manager, etc.
1. Medical Specialist: Medical specialists also known to be medical doctors are trained professionals in the field of medicine, who examine, recommend or administer drugs to sick people.
In South Africa, as we started before now, these professionals are in high demand and also they are given a good remuneration, owing to the fact that they perform a special duty to humanity and the society at large. In South Africa, medical specialists earn up to 616,000 Rand annually.
Also see: Salary of doctors in South Africa 2021
2. Lawyer: Lawyers are persons trained in law to mediate, solicit and advocate for their clients. This profession is one among the the jobs that pay well in South Africa.
The business of the law is one that requires attention and carefulness and this job pays well.
Lawyers earn according to years of experience and practice in the field of law and also depending on the firm a lawyer works in. In South Africa, a good lawyer earns up to 655,000 Rands per annum.
3. Software Engineer: Software engineers are persons trained and are professionals in design, professionals in development of software maintenance.
In South Africa, software engineers are one of the top most paid. Also, software engineers are certified degree holders in computer science and these people earn up to 1.2 million Rands yearly in South Africa.
Also see: Salary structure of lawyers in South Africa
4. Pilot: Pilots are persons trained and certified to fly aircraft.
The job of a pilot is one that requires skill, concentration, carefulness and professionalism.
Pilots are couched to put maximum attention and carefulness in their duty and business of piloting aircraft. In South Africa pilots are one among the well paid jobs.
The job of piloting aircraft is quite risky and not everyone can pilot an aircraft as it takes years to really train one to be a pilot. Pilots in South Africa earn up to 695,800 Rands yearly.
5. IT Manager; IT Mangers are trained to build efficient system. This job just like every other jobs that pay well in South Africa requires persons who are experts in building efficient system.
This job also requires attention and professionalism to enable effective outcome.
In South Africa, IT managers earn up to 20,230 Rands yearly which is reasonable for a good job as IT management.
Recommended: Salary of programmers in India
Why these jobs pay well
These jobs are professional jobs and requires experts who are trained and certified to handle any challenges that may come up the course of carrying out their duty.
Also, why these jobs pay well is because it is time consuming and requires one to dedicated maximum time to one's official duty. Jobs like medical doctor, piloting, lawyer, software engineer requires one to be meticulous and engage time to ensure you do your job perfectly well without any issues.
Furthermore, why these jobs pay well is because of the risk attached to them. For example, someone who's job is in the medical field as a professional, encounters so many risk and dangers at the course of carrying out their duty. And this deserves one whose job is medically inclined to be well paid, so as to encourage every of their efforts. For instance, during COVID 19 pandemic, which eventually every country in the world had its feel, the medical doctors or specialists were seriously exposed to risk of contacting that deadly virus. Yet they worked tirelessly to ensure lives are saved. Hence, the dispensing of this vital duty ought to attract reasonable remuneration.
To find out more about the highest paying jobs in South Africa, I recommend you watch the YouTube video below:
Also see: Best science courses to study in the university
Requirement For Jobs In South Africa
For one to secure a good job and a job that pays well in South Africa, one should have a required skill, degree and express utmost professionalism in the area which one wants to work.
Furthermore, to get a good job and a job that pays well in South Africa, one must have a sound knowledge in language and communication skill.
South Africa is a country situated in the southern part of Africa with Atlantic and Indian oceans on both flank.
And over the years, South Africa welcome many tourist and foreigners who come to satisfy their eyes with the exquisite nature of South Africa. Hence for one to work in South Africa,  one must possess a good Knowledge in language and communication to enable him communicate fluently with different race and nationality entering into South Africa.
Similarly, a good degree. Anyone who wishes or desires to work or get a job in South Africa should pass through formal education and certified to have completed his degree program in a recognized institution.
In South Africa, most of the jobs that pay well requires professionals and technocrats,hence, anyone who desires to work should exhibit profound skill and Knowledge essential for the task.
More so, good skill is required for one to get a good job and a job that pays well in South Africa.
Most jobs that pay well requires persons with years of practical  experience. This is to ensure that anyone whom any of these jobs is given, would handle it with care and professionalism, as the general saying goes that experience is the best teacher.
Also see: How to become a successful lawyer
Conclusion: Generally, there are many other jobs that pays well in South Africa. However, the few major ones are listed here.
It is essential for anyone who longs to secure a job in South Africa to ensure he or she attains the necessary requirements, acquire the required skill, gets a sound knowledge in language and communication. Importantly, have experience and standard concept which would improve any files such person ventures into.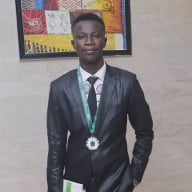 Edeh Samuel Chukwuemeka ChMC, is a Law Student and a Certified Mediator/Conciliator in Nigeria. He is also a Developer with knowledge in HTML, CSS, JS, PHP and React Native. Samuel is bent on changing the legal profession by building Web and Mobile Apps that will make legal research a lot easier.