Salary of Lawyers In The United Kingdom: Lawyers start with some of the highest starting salaries of any profession in the United Kingdom. While money should not be the primary factor when choosing a career, knowing that your years of training will be handsomely rewarded is gratifying.
In the contemporary generation, lawyers are typically seen as villains. This is due to the fact that attorneys have a reputation for deceiving clients, charging expensive hourly fees for legal services, and not having high morals. While some of these stereotypes may be true in some cases, we cannot be pedantic or fanatic about them.
Many lawyers in the United Kingdom are deeply concerned about people's well-being and are active in a variety of pro bono and civil rights projects. The word "attorney" conjures up images of professional accomplishment, academic distinction, and high pay. Despite the fact that some attorneys are loathed, lawyers are among the most well-educated professionals. While some parents want their children to become attorneys in order to elevate their social position, others feel that being an attorney will provide them with a better-paying job and, as a result, a better life.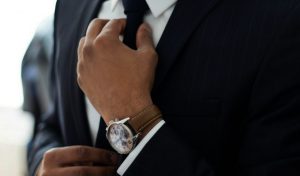 In this article, I'll look at lawyers' incomes and see if their whole academic career is worthwhile.
Recommended: Highest Paying Programming Jobs 2024 
Salaries Of UK Barristers
Barristers are those who represent people and organizations in court and are rational and analytical. Their obligations include; giving legal advice to clients, preparing legal arguments, cross-examining witnesses, and negotiating appropriate settlements. Barristers perform a variety of duties, but most importantly, they are legal specialists.
What Does It Take To Become A Barrister In The UK?
Academic Training
A legal degree from a reputable university qualifies you. All law schools provide a Bachelor of Laws (LLB), which is required to understand the legal system. This level requires three years of study and excellent exam scores.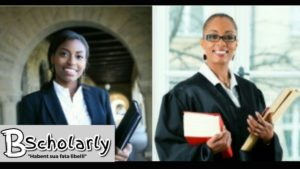 Recommended: Best Legal Apps for Lawyers and law students
Vocational Education And Training
To complete the second stage of the study, you'll need to take an additional training course called the Bar Professional Training Course (BPTC).
The BPTC is a one-year program designed to provide prospective barristers with the skills, knowledge, and attitudes needed to advance to the third stage of their education. It is very recommended that you seek to and be admitted to one of the four Inns of Court (Gray's Inn, Inner Temple, Lincoln's Inn, and Middle Temple) during this crucial time.
Graduate Assistantship Or Pupillage
Pupillage training lasts a year and is performed under the supervision of an experienced barrister with many years of experience. In order to prepare for the challenges that lie ahead in the courtroom, young barristers learn from more experienced barristers.
Recommended: Top 10 Law Firms in thr World 2022
Barristers' Salary Estimates
Pupillage, or paid orientation, is the final step of training, and according to the Bar Standards Board (BSB), entry-level learners must be paid at least £12,000 per year. Depending on their competence or area of practice, people who have attended more renowned chambers to complete their studies can earn up to £45,000 per year.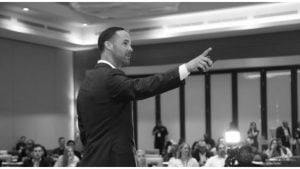 Those who have completed their pupillage and are now qualified barristers might earn between £25,000 and £300,000 per year. This is determined by a number of criteria, including one's abilities, training, location, reputation, and kind of employer.
Junior barristers are anticipated to earn between £25,000 and £50,000 in their first few years of practice due to their lack of expertise (Barristers with more than ten years of experience in private practice can earn more than £1,000,000 per year).
If a barrister chooses to defend civil matters in the 'public sector,' their typical income will range from £30,000 to £90,000 if they work for the Crown Prosecution Service (CPS).
All of this is contingent on prior experience and talent. Your chances are better if you have a strong résumé. Barristers are mostly self-employed and operate in a variety of fields including chancery law, business law, common law, criminal law, entertainment law, and sports law.
Solicitors' Salaries
Solicitors assist and advise their clients on legal matters. They have a thorough understanding of the legal system and exceptional interpersonal skills.
Solicitors assist clients with a broad range of difficulties, including personal concerns (buying and selling houses, wills and probate, divorce and family matters), commercial activities (advising on complex corporate transactions, business-related conflicts), and defending individual rights (making sure that everyone is fairly and justly treated).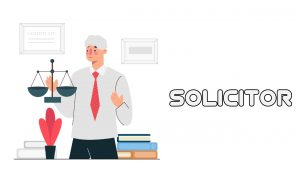 Recommended: Most profitable skills to learn in 2023
Requirements to Become a Solicitor in the United Kingdom
a. Academic Training: To advance to the next level of qualifications, solicitors, like barristers, must have a Bachelor of Laws (LLB). Solicitors get three years of university schooling to earn a Bachelor's in Law diploma, which prepares them to provide legal advice to customers in the future.
b. Legal Practice Course (LPC): Step two is a time of vocational training that helps people build the abilities they'll need to work as a professional solicitor once they've completed the first stage. The LPC program can be completed in one year or in two years.
Recommended: Countries with the Most Valuable Currencies in the world
c. Professional Skills Course (PSC): To become a solicitor, you must finish this course as part of a training program. During this two-year training period, future lawyers are groomed and equipped to deal with consumers' wishes and aspirations.
Salary Estimates for Solicitors
Solicitors must complete one year of additional education than barristers, although they do not earn more money. Solicitors' wages are sometimes lower than those of barristers. For trained attorneys in a regional business or small private practice, the beginning pay range is between £25,000 and £40,000.
Starting salary at the city's commercial businesses for solicitors who have relocated to the metropolis of London can range from £58,000 to £65,000 per year. For exceptionally competent attorneys, the bigger and more prominent city companies in London are generally willing to provide a starting salary of over £80,000 per year.
Recommended: Best Books for Lawyers and law students
What Are The Most Lucrative Fields Of Law In the United Kingdom?
The subject of law you choose to specialize in, in addition to your geographic location, can have a significant influence on your earnings. Commercial, corporate, and EU law, for example, pay the greatest incomes since they deal with high-profile corporations on a national and worldwide scale.
On the other hand, more personal areas of law, as well as attorneys working on more local issues in high-street businesses, are less likely to earn six-figure incomes. This category includes professionals who specialize in personal injury and family law.
Also see: How to Become A Successful Doctor
Skills Every Good Lawyer Should Have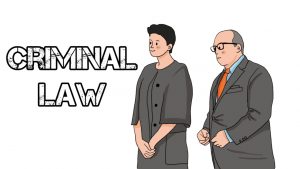 a. Time management skill: They must demonstrate to their employers that they can handle a variety of activities, customers, and cases at the same time. With a strong work ethic and efficiency, you may go a long way and steadily enhance your compensation over time.
b. Self-confidence and resilience: Don't be intimidated by the prospect of completing a training contract or pupillage in order to get appropriate job experience. This builds self-confidence and demonstrates your devotion to a legal profession, as well as impressing your employer.
Also see: Most Protected Presidents in the World 2022
c. Academic skills: Recruiters at top legal firms seek people who can analyze difficult data and come to informed decisions. Lawyers who are not only professionals in the law but also have a diverse range of abilities and interests that dazzle major clients.
d. Communication abilities: In the courts, when defending clients, the ability to speak and explain oneself effectively is critical. Listening to your client's requirements and worries will build a bond of trust and confidence, which is necessary for future business and a possible rise in income. It's also crucial to be able to talk in public without being bashful.
Recommended: How To Balance Your Social And Academic/School Life
Interesting Facts About Lawyers In The United Kingdom (UK)
1. Roles in the Legal System: The common law-based legal system in the UK is fundamental to the profession of law in that nation. The two primary categories of legal professionals in this system are solicitors and barristers. Lawyers have a variety of tasks to play. When it comes to giving legal counsel, creating documents, and managing transactions, solicitors are the clients' initial point of contact.
On the other side, barristers focus on advocacy, representing clients in court and providing professional advice. In order to ensure the efficient provision of legal services to people, corporations, and organizations, solicitors and barristers work together.
2. Professional Standards and Regulatory Organizations: In the UK, professional organisations have the authority to regulate the legal profession in order to uphold ethical standards. The Bar Standards Board (BSB) regulates barristers, whereas the Solicitors Regulation Authority (SRA) regulates solicitors.
These regulating organizations create and uphold rules of behavior, resolve grievances against attorneys, and establish standards for education and experience. To retain their position as professionals, attorneys must abide by these rules, and failure to do so may result in disciplinary action, including suspension or disbarment.
3. Legal Training and Education: In the UK, being a lawyer takes extensive study and training.An undergraduate law degree (LLB) or a conversion course (Graduate Diploma in Law) for graduates of other disciplines is often the first step for aspiring attorneys. The next step is the Legal Practice Course for prospective solicitors, and the Bar Professional Training Course for aspiring barristers.
These programs give students the information and skills they need to practice law. Aspiring attorneys get a training contract with a legal firm to gain practical experience, whereas aspirant barristers go for pupillage in chambers. During the training time, mentorship and practical experience are provided to help build legal abilities.
Recommended: Most Popular People In The World 2024
4. Different Legal Practice Areas and Sectors: In the UK, attorneys practice in a range of legal fields. Law firms with a focus on the private sector include those with expertise in corporate law, commercial law, intellectual property, employment law, and other areas. Lawyers can work for regulatory agencies, public interest groups, or government departments in the public sector.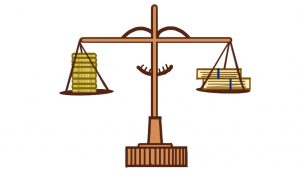 Criminal law, family law, immigration law, and other practice areas are also covered by specialists in law. As legal advisors, some attorneys offer specialized counsel and knowledge on certain legal issues. The wide diversity of legal industries and practice areas enables attorneys to specialize in certain areas and meet the various customer demands.
5. Pro Bono Work and Legal Access: No of their financial situation, all people in the UK have access to justice thanks in large part to the work of lawyers. An important facet of the legal industry is pro bono work, in which attorneys donate their time and knowledge to help individuals who cannot afford legal counsel.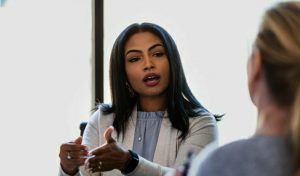 Pro bono divisions inside law firms and barristers' chambers are frequently set up to handle matters for underprivileged people, charitable causes, and nonprofit organizations. Pro bono labor promotes fairness and equal access to legal services, bridging the justice gap. Additionally, legal aid programs offer government-funded help to people who satisfy certain requirements, ensuring that those who need it most have access to legal representation.
Recommended: Best Countries around the world to work as a Lawyer
Conclusion
Employees in the legal profession earn some of the best wages in the UK, with many companies giving bonuses and hefty salary raises, as well as perks like health insurance, gym memberships, and travel subsidies, regardless of specialization. And, while it's easy to let compensation data drive your career decisions, don't allow the numbers to stop you from pursuing a field of law that you're truly enthusiastic about.
Money isn't everything, and there are other factors to consider while planning your legal career. Consider which path to certification is appropriate for you, which areas of law pique your interest, and which firm type is ideal for you.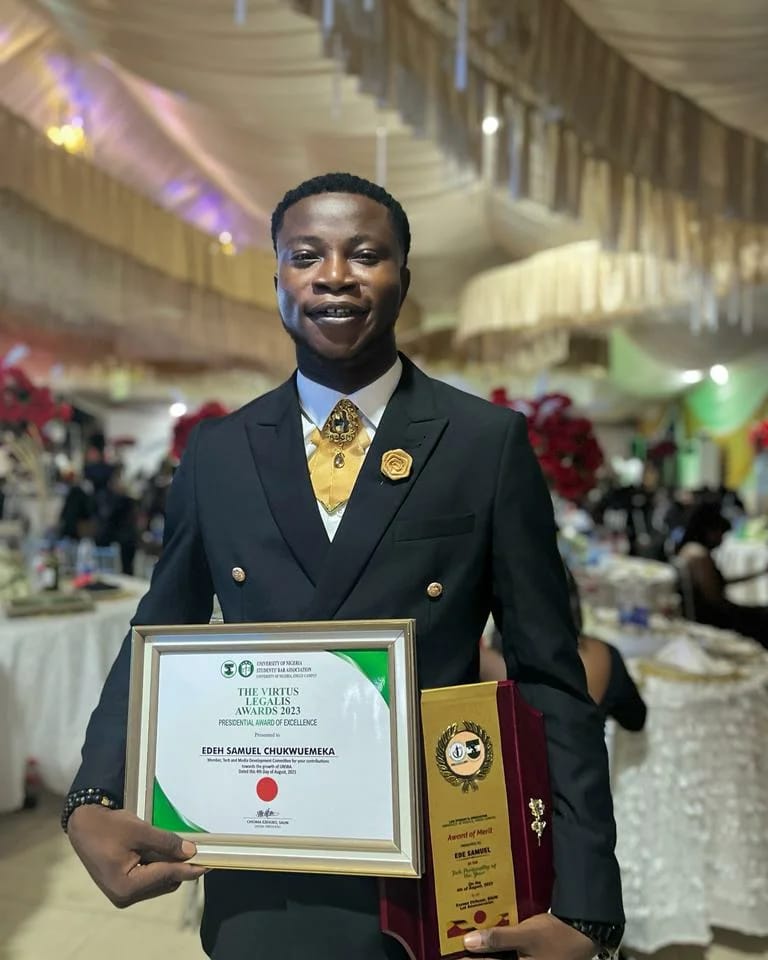 Edeh Samuel Chukwuemeka, ACMC, is a lawyer and a certified mediator/conciliator in Nigeria. He is also a developer with knowledge in various programming languages. Samuel is determined to leverage his skills in technology, SEO, and legal practice to revolutionize the legal profession worldwide by creating web and mobile applications that simplify legal research. Sam is also passionate about educating and providing valuable information to people.