Most Protected People In The World: There are hundreds of incredibly important, powerful, and affluent people around the globe. These are individuals that have not only etched their names in the sands of time but have also made an impact and done remarkable things in their respective industries. Personal protection officers, often known as bodyguards, are viewed as the prerogative of royalty, celebrities, and political officials alike, keeping them safe from kidnappings and attempted assassinations.
Some of the world's most powerful, influential, and powerful individuals have some of the most stunning, massive, lethal, and weird agencies, forces, and special security groups.
These politicians, corporate moguls, kings, and celebrities have the capacity to alter the lives of millions of people for the better or for the worse by their actions, thus their personal integrity and that of their families are vital. Here is the list of the world's most protected individuals, without further hemming and hawing.
Recommended: Most Dangerous People in the World
Top 10 Most Protected People/Leaders In The World 2023
1. Vladimir Putin: Vladimir Putin, Russia's president, leads his government with the strongest security plan in the world. He is widely regarded as the most powerful person on the globe, and he controls the world's most advanced nuclear arsenal. Vladimir Putin, as one of the world's most powerful politicians, is constantly guarded by an elite security agency and the country's military. This is why Putin has managed to avoid being killed by his foes for so long.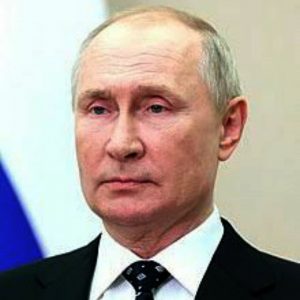 The Russian government, like China, is adamant about not disclosing information on this special force that protects the Russian president and his family; in reality, there is no data on their operations and just a few reports are released to the public.
Because it is so secret, most things can only be assumed, but keeping Putin alive for so many years as the president shows us that they are doing something extremely effectively. Vladimir Putin is regarded as the most well-protected person on the planet.
2. Donald Trump: Donald Trump is more than a former president of one of the world's most powerful countries: the United States. He is also a billionaire with hundreds of enterprises throughout the world; his net worth is reported to be over 2.5 billion dollars.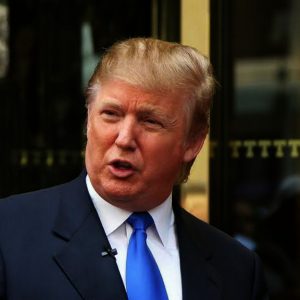 The job of president of the United States of America has always been fraught with security risks, but Donald Trump set a new high.
For example, guarding former President Barack Obama and his family for a year costs around $16 million, but President Trump increased the cost to $29 million. The US Congress set aside $120 million in 2017 for the president's and his family's protection for a year. The secret service is an elite team tasked with safeguarding the president's integrity; we're talking about a force of over 7,000 members that are precisely organized and ready to respond to any crisis that threatens the president's life.
Also see: Most dangerous places in the world to go
3. Kim Jong-Un: Kim Jong-un, the ruler, and president of North Korea has a steel-like security system. North Korea, which is known for its brutal past, is a country that is constantly prepared to protect itself from external attacks or threats.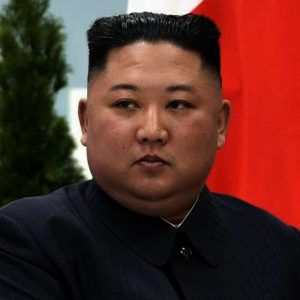 When it comes to protecting their leader, they place a tremendous value on it. Kim is said to have a private army of roughly 120,000 highly trained troops in addition to his able-bodied security staff who accompany him wherever he goes. They're known as the Supreme Guard Command, and they're in charge of protecting North Korea's leader.
4. Pope Francis: Religious leaders are revered and adored all across the world. But that's out of the usual when it comes to Pope Francis. He is well-protected as the global leader of the Catholic Church.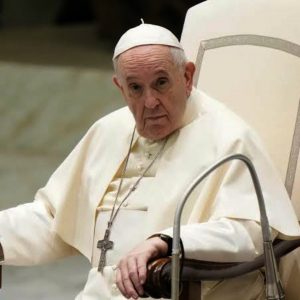 He resides in Vatican City, one of the world's most heavily fortified towns. The Pontifical Swiss Guard, an armed security service that has existed for more than 500 years, is his first line of defense. Pope Julius II gave the order for it to be established.
The Swiss Guard employs some of the most modern weapons technology in the world. They are devoted to safeguarding Pope Francis at all costs, making him the world's most well-protected religious leader.
Also see: Most beautiful countries in africa 2023
5. Xi Jinping: He and other Communist Party officials are carefully protected by an elite guard team known as the Central Security Bureau, which is a notoriously covert institution to this day.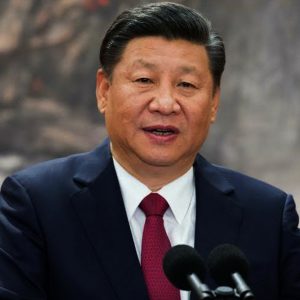 Xi Jinping is claimed to be the person with the greatest number of assassinations attempts in the world, despite the fact that there are no official statistics on this.
This is not unexpected given that China is the world's most populated and oppressed country. That means he is protected by a large number of bodyguards at all times, and nowadays, this secret security corps utilizes helicopter drones to keep the top Chinese leader safe, as well as a cybersecurity team of troops.
Recommended: Countries with the strongest police force in the World
6. Queen Elizabeth II: The great British queen is unquestionably significant to the country. According to British tradition, having a queen is a priceless and treasured treasure, especially because she is one of the longest-serving monarchs. As a result, Queen Elizabeth II has one of the most powerful security teams in the world.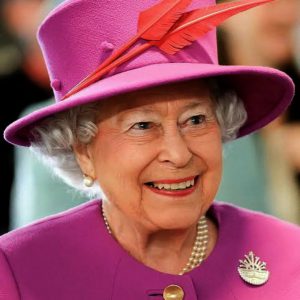 The famed Queen's Guard, known for their spectacular marching performances, red uniforms, black helmets, and steadfast guard duty, is their most visible and famous line of defense, but in truth, these men are prepared to meet any challenge, and their assault guns are no toys.
The Royal Protection Squad, commonly known as the Storlan York Elite Squad, was established in 1983 to provide His Majesty with 24-hour security. It is said to be made up of up to 185 people who have been trained by the SAS (Special Air Service) and is in charge of providing protection to the Queen.
In addition, Queen Elizabeth II has covert security guards who accompany her around at all times and have keys, procedures, and secret signals that they pass on to them if she is in danger.
7. Mohamed Bin Salmán: Mohamed Bin Salmán is the Crown Prince of Saudi Arabia, which has the world's greatest oil reserves and is home to some of the world's richest individuals. He also serves as the country's deputy prime minister, head of the Council for Economic and Development Affairs, and Minister of Defense. Salmán has spent more than $20 billion on military weapons in recent years.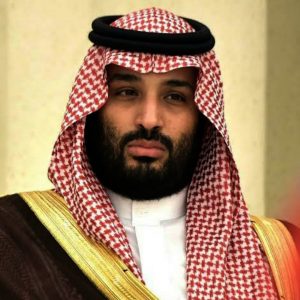 Prince Salman is recognized not only for his lavish houses, sports cars, exotic pets, and anything else worth millions of dollars but also for being a cruel leader in any sense of the word since he is infamous for assassinating anybody who opposes his regime internally or abroad.
For this reason, and partially because of Saudi Arabia's long history of adversaries, it is apparent that he is one of the most well-protected persons on the earth, maybe even more so than his father, King Mohamed Bin Salmán.
Recommended: Most Capitalist Countries In The World 2023
8. Mark Zuckerberg: Mark Zuckerberg has spent roughly $20 million on security since 2015, with $7.3 million going to his personal bodyguards for his house and when he travels. These bodyguards have been dubbed the "Zuckerberg secret police," and according to speculations, this detail consists of 16 full-time guards who operate in shifts at all times.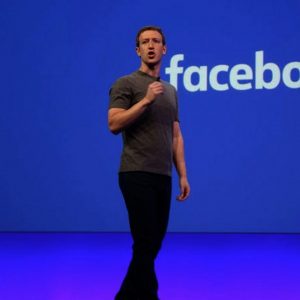 In terms of security expenditures, this amount is regarded to be a record for any CEO of a big company. To put things in perspective, Oracle's senior executive Larry Ellison had the highest security expenses over a decade ago, at $1.8 million.
With the company being chastised for collecting enormous amounts of personal data from its consumers and selling it to the highest bidder, Zuckerberg appears to wish to keep his personal life private.
Recommended: Advantages And Disadvantages Of Investing In Real Estate
9. Floyd Mayweather Jr: The most protected sportsman on the globe is without a question the unbeaten boxer. First, it is important to realize that boxing is one of the most profitable sports in the world. As a result, one of its most famous figures in history, Floyd Mayweather, shields himself from everything and more. It's no secret that Floyd owns opulent homes, exclusive sports vehicles, and companies all over the world, whether he is hauling jewels worth a mansion or hundreds of thousands of dollars in cash.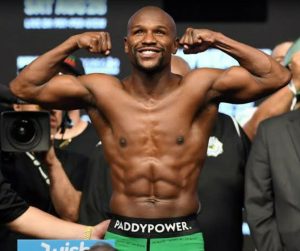 However, Floyd has consistently been followed by two, three, six, or even eight security personnel who, due to their build, are nearly difficult to subdue. Many of his soldiers stand over two meters tall and are more than 180 kilograms, almost definitely. Floyd has access to these security around-the-clock because they are always responsible for defending the undefeated fighter; they are not just there for show.
10. Prince Harry and Megan Markle: Before they inevitably gave up their imperial titles, the happy marriage of the British royal family was without a question the most protected union ever. A thousand individuals or so are thought to have been engaged in ensuring their protection, devoting all of their working hours to ensuring that nothing could harm them.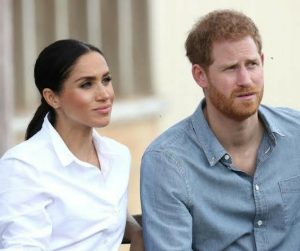 His own security team was in charge of meticulously choosing official homes based on security and operations while on diplomatic missions abroad. According to reports, the royal couple's wedding security team included snipers for the rooftops, undercover police in the crowd, months of counter-terrorism investigation, and an extensive search for triggers because their wedding posed a particular risk due to Harry's military service in Afghanistan and the anthrax threat. Approximately $ 8.7 million plus $ 4.7 million was spent on police services to keep all guests safe, including Queen Elizabeth II.
Recommended: Differences between Void and Voidable Contract
Conclusion
The aforementioned individuals are well-protected, not because they are affluent or powerful, but because of their social status as well. Because she is the royal head of England, Queen Elizabeth II, for example, is always safeguarded. Failure to safeguard her safety would result in unfavorable outcomes.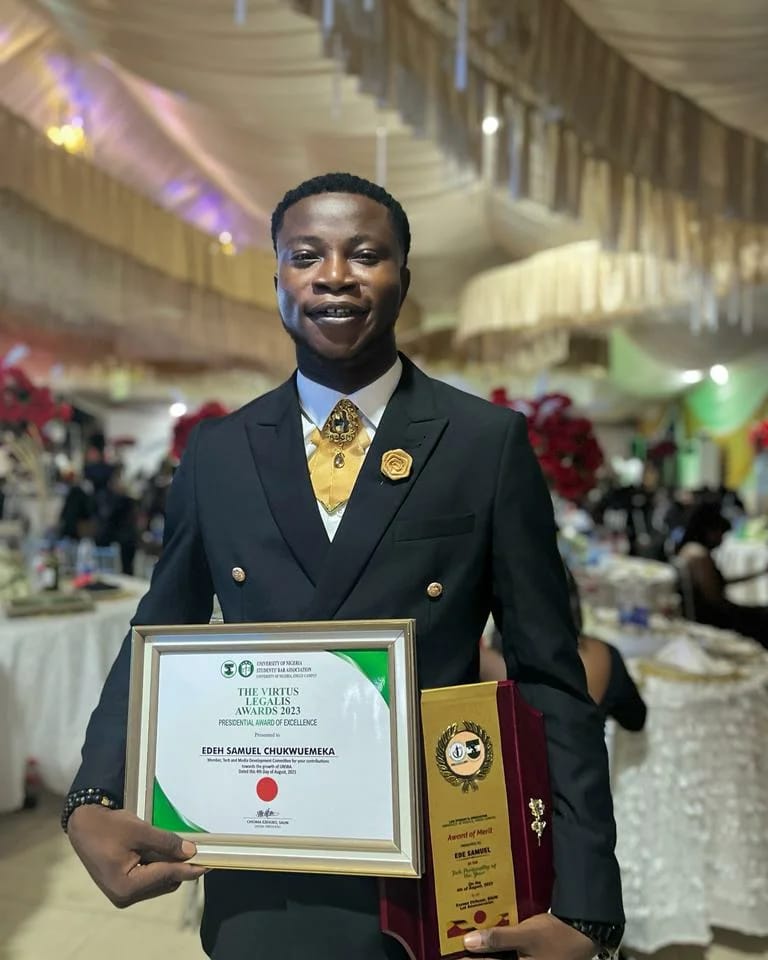 Edeh Samuel Chukwuemeka, ACMC, is a lawyer and a certified mediator/conciliator in Nigeria. He is also a developer with knowledge in various programming languages. Samuel is determined to leverage his skills in technology, SEO, and legal practice to revolutionize the legal profession worldwide by creating web and mobile applications that simplify legal research. Sam is also passionate about educating and providing valuable information to people.