This is to announce to the general public that the prestigious Ebonyi State University (EBSU) has finally release her 2023/2024 departmental cutoff marks. Notice on the just released EBSU departmental cutoff marks was made known to us through the university's official website (@ www.ebsu.edu.ng).
On this note, students who applied for admission in Ebonyi State University (EBSU) are hereby advised to quickly scroll down this page and check the official admission cutoff mark from the management of Ebonyi State University in 2019.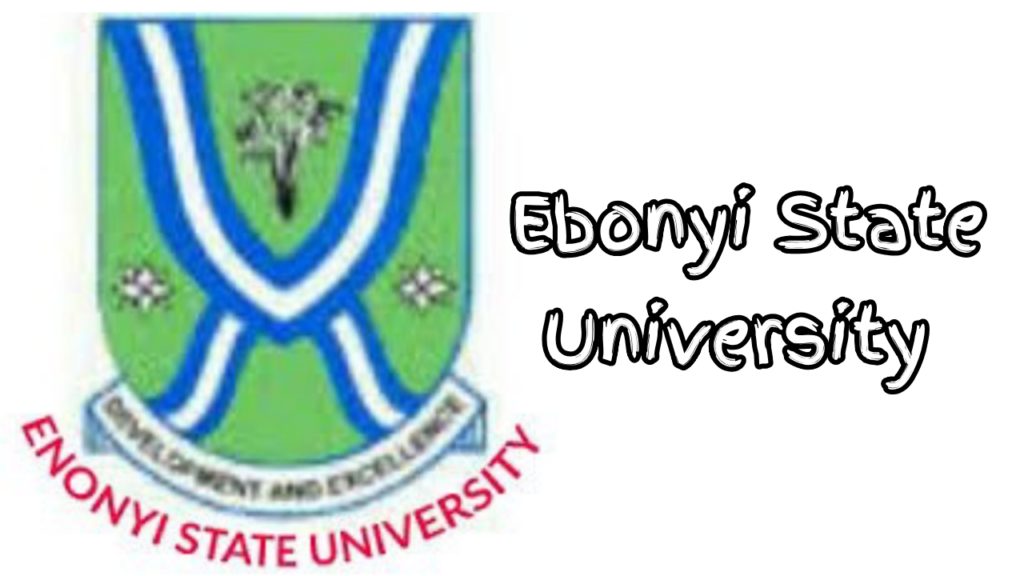 For those who do not know what EBSU cutoff marks are; it is the stipulated score for admitting students into the university. Any person who does not have up to the stipulated cutoff will not be admitted into the university. Below, i have compiled the stipulated departmental cutoff marks of the Ebonyi State University in 2019.
MUST READ:
Is EBSU departmental cutoff marks for 2023/2024 out?
The answer is No. Ebonyi State University (EBSU) has not officially released her 2023/2024 departmental cutoff marks. However, there is every possibility that the university will release it before July as usual. If you wish to be informed whenever EBSU admission cutoff marks are out, kindly subscribe to our newsletter below. Alternatively, make sure you always check back on this page for Latest EBSU info on departmental cutoff marks.
Note that the cutoff marks below are EBSU departmental cutoff marks for 2023/2024 academic session.
EBSU departmental cutoff marks for 2023/2024 Academic Session
The general cut-off point for admission in EBSU for 2023/2024 academic session is 170 (one hundred and seventy) score in the JAMB/UTME. However, the minimum cut-off points required for admission/registration in the various departments are:
COLLEGE OF MEDICINE
Medicine and Surgery – 250 and above
Anatomy – 180
Physiology – 180
FACULTY OF HEALTH SCIENCES AND TECHNOLOGY
Nursing Science – 230
Medical Laboratory Science – 210
FACULTY OF LAW (FLAW)
FACULTY OF SCIENCES
Biochemistry – 180
Applied Microbiology – 180
Applied Biology – 180
Biotechnology – 180
Computer Science – 190
Geology and Exploration/Geophysics – 180
Industrial Physics – 170
Industrial Chemistry – 170
Industrial Mathematic/Statistics – 170
FACULTY OF EDUCATION (FEDU)
Art and Social Science and Education Option:
Economics Education – 170
Social Studies Education – 170
English Education – 170
Religion Education – 170
Igbo Education – 170
Business Education Option
Accountancy Education – 170
Secretarial Studies Education – 170
Science Education Option:
Computer Science Education – 170
Physics Education – 170
Chemistry Education – 170
Biology Education – 170
Mathematics Education – 170
Integrated Science Education – 170
Human Kinetics and Health Education Options
Human Kinetics Education – 170
Health Education – 170
Educational Foundation Option:
Administration and Planning – 170
Guidance and Counselling – 170
Technological and Vocational Education Option:
Electrical/Electronics Technology Education – 170
Mechanical Technology Education – 170
Building Technology Education – 170
Wood work Technology Education – 170
Agricultural Education – 170
Home Economics Education Department – 170
FACULTY OF AGRICULTURE AND NATURAL RESOURCES MANAGEMENT
Agric. Economics, Management and Extension – 180
Food S cience and Technology – 180
Crop and Landscape Management – 170
Soil and Environmental Management – 170
Animal Science – 170
Fishery and Aquaculture – 170
FACULTY OF MANAGEMENT SCIENCES
Public Administration – 180
Business Management – 180
Accountancy – 180
Banking an d Finance – 180
Marketing – 170
FACULTY OF SOCIAL SCIENCE AND HUMANITIES
Economics – 180
Political Science – 180
Mass Communication – 180
Psychology – 170
Sociology and Anthropology – 170
English Language and Literature – 170
History and International Relations – 170
Philosophy- 170
Religion – 170
Languages and Linguistics – 170
French – 170
Igbo Linguistics – 170
Yeah! There you have EBSU departmental cutoff marks for 2023/2024. As at the time this article was written, EBSU has not released her cutoff marks for the year (2020). Nonetheless, the university will release it very soon, and immediately that is done, it will be shared in this page. So make sure you subscribe to our newsletter for more updates on this news.
Important things you should know about admission into EBSU this 2023
To gain admission into EBSU through direct entry or JAMB UTME, you must meet all the university's admission requirements.
JAMB is responsible for admitting students into EBSU merit list. Below is the quota system for students who are to be admitted into EBSU admission list in 2020.
Merit admission list: Here about 40 (forty) percent of each programme shall be selected as general merit (R/M)
Locality/Catchment (R/L): Also in this category, 40% of the quota of each
programme shall be selected and Spread among the 13 Federal recognized Local Government Areas of Ebonyi State.
ELDS: Educationally less developed states shall be discretionally applied if
constraints of the 2020/2021 NUC quota and prevailing imperative within EBSU
as a State University permits.
Meanwhile, be reminded that the states
recognized to be educationally less developed include: Adamawa, Bauchi, Bayelsa, Benue, Borno, Cross River, Ebonyi, Gombe, Jigawa, Kaduna, Kano, Katina, Kebbi, Kogi, Kwara, Nasarawa,Niger, Plateau, Rivers, Sokoto, Taraba, Yobe and Zamfara.
Lastly, note that the information here can change at any time. In other words, an adjustment can be made to any of the requirements above because they are at the discretion of the school.
Recommended: Countries where education is totally free around the world
Interesting Things you should know Ebonyi State University (EBSU)
1. Academic Programmes: The academic programs available at EBSU span many different fields. The university is divided into a number of faculties and colleges, including the faculties of education, science, social sciences and humanities, agriculture and natural resources management, management sciences, and health sciences.
In disciplines including medicine, law, engineering, social sciences, education, and more, these faculties provide undergraduate, postgraduate, and doctorate degrees.
2. Achievements and Milestones: Over the course of its history, EBSU has accomplished a number of significant milestones. The university's first batch of medical graduates were noted in 2006. The Nigerian Council of Legal Education accredited EBSU's Faculty of Law in 2011, enabling the institution to train competent attorneys.
The institution has also been honored for its research accomplishments and has won prizes in a number of academic competitions and discussions.
3. Sports Prowess: EBSU has a thriving sports culture and has achieved success in a range of athletic events. The institution competes in both national and local sporting events, and its athletes have routinely taken home gold in sports including volleyball, football, basketball, and track. The "EBSU Strikers" are EBSU's sports teams, and they are well-known in the Nigerian collegiate sports community.
This is where I am going to stop in this post. Hope this was helpful? I believe that after reading this post, not aspirant of EBSU will call to ask me of the University's official cutoff marks again.
Meanwhile, if you still have any good question to ask me on this topic, I would like to hear it. Kindly send your questions and contributions using the comment section below this.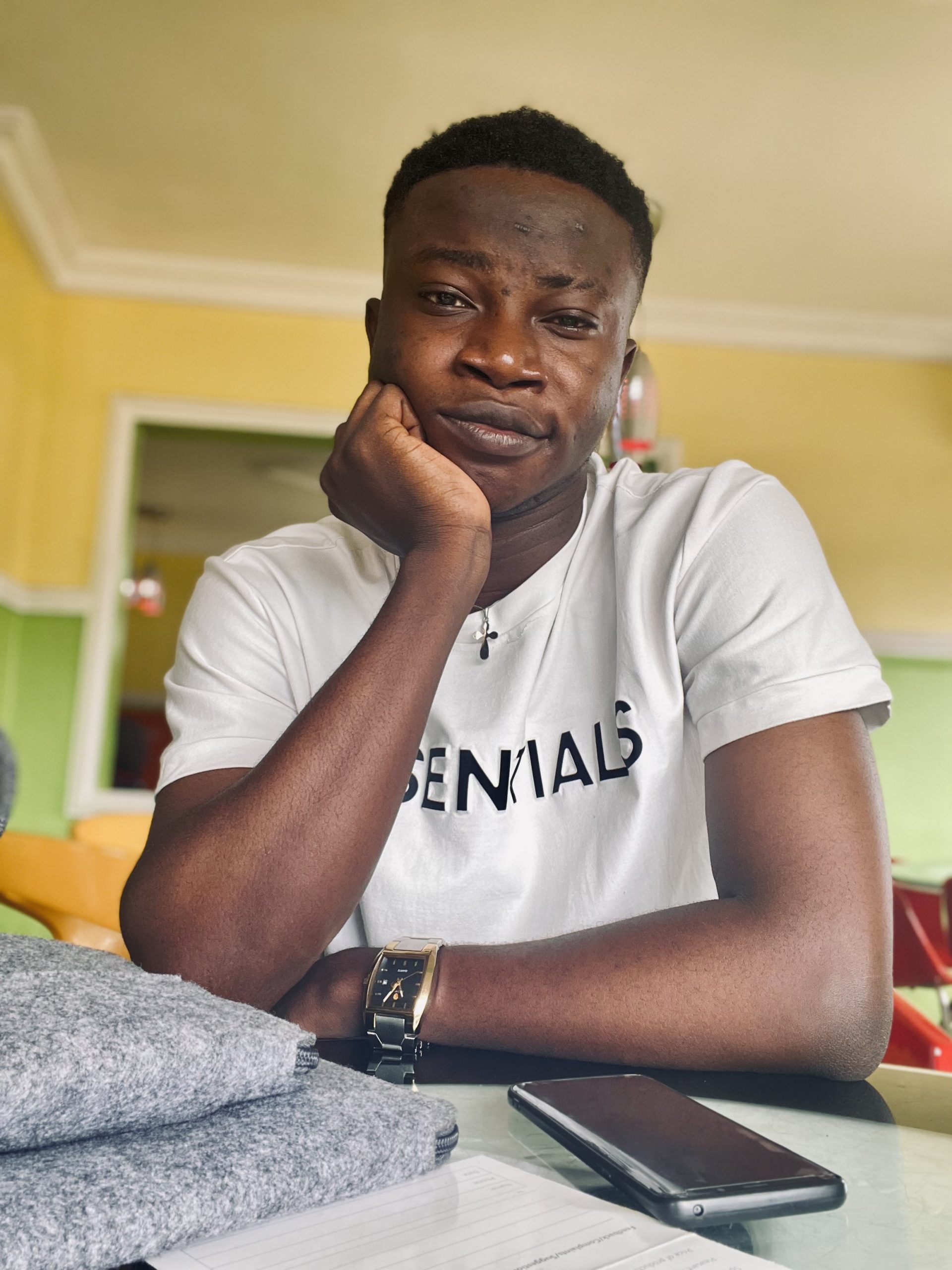 Edeh Samuel Chukwuemeka ACMC, is a Law Student and a Certified Mediator/Conciliator in Nigeria. He is also a Developer with knowledge in HTML, CSS, JS, PHP and React Native. Samuel is bent on changing the legal profession by building Web and Mobile Apps that will make legal research a lot easier.