Most Fuel Efficient Cars to Buy: One of the most crucial things to think about when purchasing a new automobile is the fuel efficiency because it affects your weekly running expenses. With fuel prices at record highs and a potential for more increases, this is particularly concerning. However, even while they are struggling, they will eventually recover.
Many modern automobiles have outstanding fuel economy, especially when compared to the vehicle you could be trading in. We highlight the most fuel-efficient vehicles below.
Recommended: Does Coding/Programming Require Math? See Answer
Top 10 Most Fuel Efficient Cars to Buy in 2023
1. Hyundai Ioniq: The Hyundai Ioniq will be the most cost-effective vehicle in 2022. According to Hyundai, the Ioniq can achieve astounding highway fuel economy of 60 MPG and city fuel economy of 58 MPG. In terms of urban fuel efficiency, it is comparable to the Prius yet still ranks first. No other normal hybrid even comes close to it on the highway.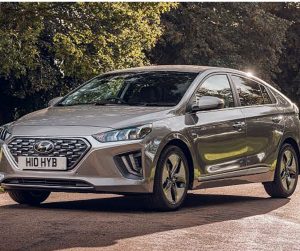 For individuals who wish to maximize their fuel efficiency, the Ioniq also comes in a plug-in hybrid variant. Hyundai also offers the Ioniq 5 if you decide to go entirely electric. Like the Elantra, the Ioniq is offered in a variety of trim levels, each with a variety of driver-assist and comfort features—some of which are exclusive to the Ioniq in its class.
2. Toyota Prius: The Prius was originally introduced by Toyota in 1997, making it the market's first mass-produced gas/electric hybrid. After 25 years, the Prius is still one of the most well-known names in the hybrid and electric car industry. On the interstate, the Prius will achieve an astounding 53 miles per gallon, but it is in the city where Toyota's flagship hybrid shines. A Prius can go up to 58 miles on a single gallon of gas, making it one of the most fuel-efficient urban vehicles.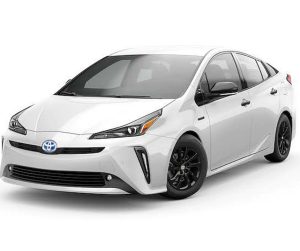 If a combined 56 MPG is still insufficient for you, Toyota also offers the Prius Prime, a plug-in hybrid vehicle. AWD is a feature that is available, however according to statistics supplied by Toyota, choosing AWD will reduce fuel efficiency by about 10%.
Also see: How To Know An Introvert: 13 Signs You Are One
3. Hyundai Elantra Hybrid: The Hyundai Elantra takes home the bronze medal with a maximum MPG of 53 in the city and 56 on the highway. Hyundai continues to brag about the Elantra's win as North American Car of the Year on its website. Together, the Elantra's motor and a 1.6 liter four-cylinder engine generate 139 horsepower.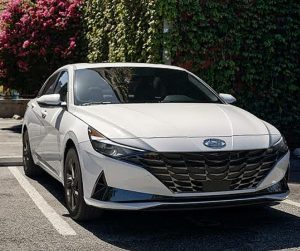 The Elantra includes several "class-exclusive" innovations, like hands-free trunk release and wireless Apple Car Play/Android Auto connectivity, in addition to exceptional fuel efficiency and an impressive resume. Hyundai provides a Limited option for the Elantra Hybrid that adds more "class-exclusive" equipment for an additional $4,500.
4. Toyota Corolla Hybrid: One of Toyota's longest-running product lines is the Corolla. Since the Corolla's manufacture began in 1966, Toyota reported selling more than 50 million of them by the year 2021. That is about equivalent to one Corolla every person residing in England, including infants, the Queen, and other people who are unlikely to possess a driver's license, to put it into perspective.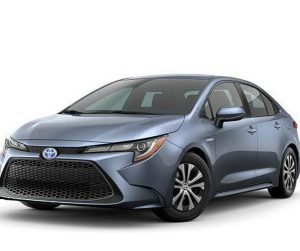 The Corolla initially became available in a hybrid configuration in 2020, and during the following two years, it has solidified its place among Toyota's wide array of hybrid vehicles. Considering the global trend toward fuel-efficient and electric cars, the Corolla may still exist in some form on the car's 100th birthday in 2066 if a hybrid model is introduced.
Also see: Advantages and Disadvantages of being single
5. Honda Insight: There are no rewards for guessing which of our fifth-place contenders, the 2022 Honda Insight, offers the highest urban fuel economy—the Sonata was our best highway driver and the Camry was our best all-arounder. The Honda Insight will only get up to 55 MPG in cities, according to the EPA.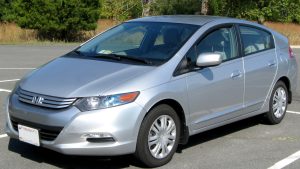 The 2022 Insight is offered in two trim levels: EX and Touring, with EX beginning at $25,760 and $29,790, respectively. You can purchase some of the enhancements you might anticipate for an additional $4,000, such as heated leather-trimmed seats and the option to utilize your vehicle as a Wi-Fi hotspot.
Similar to Honda's 2021 model, the 2022 Insight has several driver assistance and safety technologies.
6. Toyota Camry Hybrid: The 2.5L, 4-cylinder engine is standard in every 2022 Camry model. Nevertheless, the high-end model's fuel efficiency lowers to 47 MPG on the interstate and 44 in the city. The Camry is available in 18 different variations, five of which are hybrids, according to Toyota. The "Nightshade" hybrid is the most thrilling model, with deeper trim and blacked-out 18″ wheels. Some Camry Hybrid versions also come with AWD.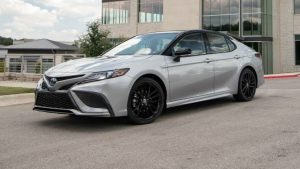 The Camry is among the best all-arounder, getting 53 mpg on the interstate and 51 mpg in the city. The Camry will have you secured in every situation if your days involve both commuting in cities and traveling large distances on highways. The fuel efficiency on offer is, to put it simply, exceptional in both circumstances.
Also see: Difference Between Opportunity Cost And Economic Cost
7. Hyundai Sonata Hybrid: The 2022 Sonata not only comes standard with some of the 2021 model's extra amenities, but Hyundai has also reduced the starting price by about $500. Keyless entry and power door locks are included for free for purchasers of a new Sonata, so there is no added financial burden.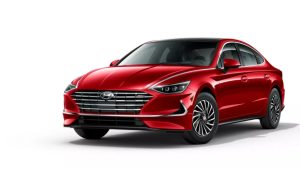 The "Limited" model of the Sonata has a solar roof if you don't mind spending a little extra money on your car. Hyundai asserts that the solar panels on the Sonata are more effective than those that are fastened to a home's roof. Additionally, according to the manufacturer, 5.8 hours per day of optimal sunlight will charge the batteries enough to provide 800 miles of driving each year.
8. Kia Niro: In the city, the Kia Niro is distinctive. Not in terms of appeal or commotion, as a Ferrari or Lamborghini might, but rather in terms of fuel efficiency. According to Kia, you may get up to 53 miles per gallon in an urban environment, which is five more than the Niro provides on a highway. With your Kia Niro, you also have a lot of storage space: 19.4 cubic feet with the back seats up and 54.5 with them folded down.
Little else has changed, and Kia hasn't raised the price of the Niro for the 2022 model year. The MPG, engine, and layout are same in both automobiles.
Also see: Differences Between Coding and Programming
9. Honda Accord Hybrid: Purchase the Honda Accord Hybrid model from 2021 if your main concern is achieving the highest potential fuel efficiency. On the freeway, the 2022 model has lost 1 MPG.
The Accord Hybrid is remains firmly entrenched in the top 10 most inexpensive cars this year, albeit a little fall in efficiency. It provides 48 MPG in the city and 47 MPG on the highway. The Accord Hybrid is among the most potent vehicles on our list with 212 horsepower. It could be the best option for somebody who wants to stretch their petrol dollar but is concerned about operating a car with insufficient power.
10. Toyota Avalon Hybrid: The Avalon is one of Toyota's more expensive vehicles. Toyota is a major player in the hybrid car market. Prices for the regular model start at $37,350, and the "limited" edition costs $43,650. Choosing one of the more costly models won't ruin your fuel efficiency, unlike certain car ranges. At worst, your highway maximum MPG will decrease by 1 MPG.
The Avalon Hybrid is safer thanks to Toyota's Safesense 2.5 technology. Pre-collision technology with pedestrian recognition, dynamic radar cruise control, two systems to keep you in the right lane, and a speed sign camera are among the features.
Also see: Most beautiful cars in the world
Conclusion
Always choose a vehicle that is as fuel-efficient as feasible when selecting your next automobile. By doing so, you may save money on petrol while also helping the environment. The most fuel-efficient engines, especially on longer trips, include hybrid gasoline engines and some contemporary diesel engines, however there are many different engine options when buying a new automobile.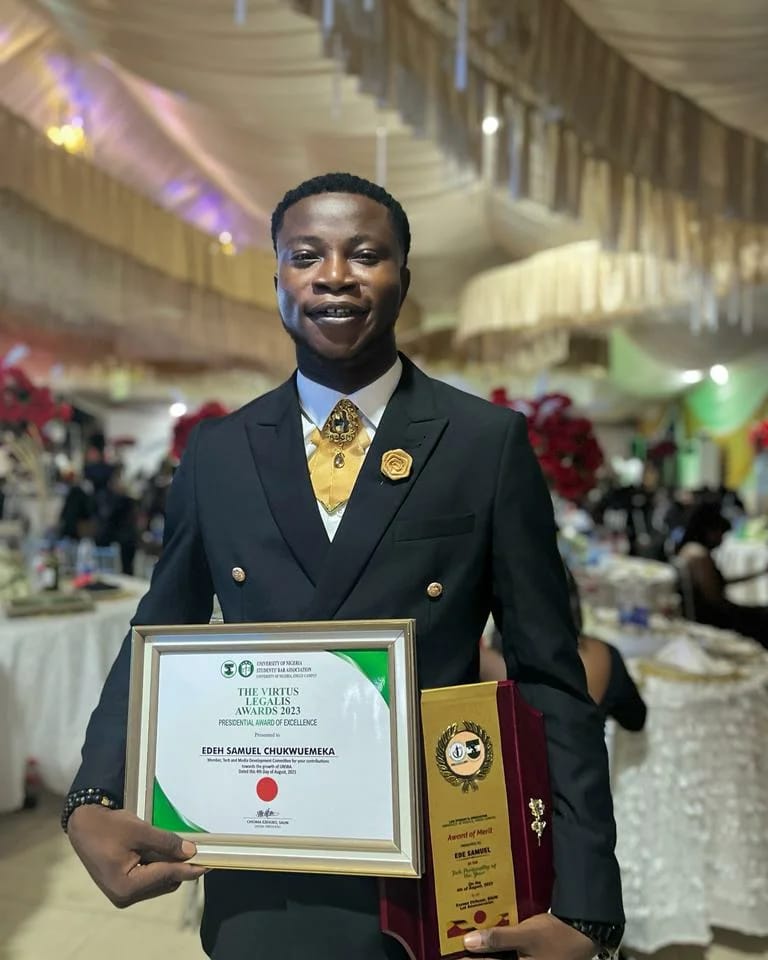 Edeh Samuel Chukwuemeka, ACMC, is a lawyer and a certified mediator/conciliator in Nigeria. He is also a developer with knowledge in various programming languages. Samuel is determined to leverage his skills in technology, SEO, and legal practice to revolutionize the legal profession worldwide by creating web and mobile applications that simplify legal research. Sam is also passionate about educating and providing valuable information to people.