What is the salary of doctors in Nigeria? The importance of doing a thorough research before choosing a course to study in the university cannot be overemphasized. One of the things you must find out about the course you are dreaming to study is the Salary structure of those who have graduated with good grades in that field. This is very important because some courses pay better than other.
Couple with the Salary structure, you must also pay attention to the location and job opportunities available to students who studied the same course with you. In Nigeria, Doctors are deemed to be the most paid in the country. But that is not totally true. In deciding the salary structure of a lawyer, you must pay attention to a whole lot of things.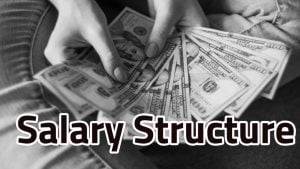 This article therefore discusses everything you need to know about the monthly Salary of doctors in Nigeria. If you are wishing to become a lawyer someday, it is imperative that you read this article.
Recommended: Best science courses to study in the university
The Medical Profession in Nigeria
The Medical profession is a unique and well respected profession. It is one of the highest paying in the world, and Nigeria is not an exception. Medicine and Surgery is the field of practice which covers the diagnosis, treatment, and prevention of diseases. It furthers involves Medical research, and other aspects of health with the aim of promoting and maintaining the good health of everyone.
The Category of persons in the medical profession include physicians, Radiographers, Optometrists, pharmacist, dentists, Scientists, dieticians, psychiatrists, Surgeons, Nurses, and Doctors. For the purpose of this work, we shall focus on the Medical Doctor.
Also read: Best 10 secondary schools in Nigeria 2021
Who Is A Medical Doctor?
A medical doctor is a physician who holds a degree in Medicine, and is licensed by the relevant body to practice, and also practices medicine.
To become a Medical doctor in Nigeria, one must first successfully pass their SSCE examinations (WAEC, NECO, GCE), and reach the cut off of Jamb, in order to be admitted into an accredited University. After admission into the University, one must also pass all their examinations in the 6 year time frame for Medicine and Surgery, upon which you will be awarded a degree (Bachelor of Medicine, Bachelor of Surgery), inducted, and given an operational license to practice as a Doctor in Nigeria, before you eventually proceed to do your housemanship at any MCDN (Medical and dental council of Nigeria) hospital of your Choice.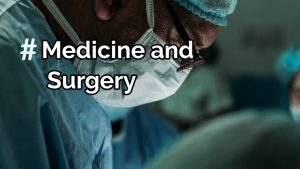 Salary Structure of a Medical Doctor
The salary of a Medical doctor in Nigeria is regulated by the Consolidated Medical Salary Structure, otherwise known as (CONMESS) for the federal level and Public hospitals, while that of Medical Doctors in private hospitals and practice is regulated by the proprietor of the hospital or it's relevant board.
Flowing from the above, below is the Salary structure of a Medical doctor in a Federal or private hospital at each level:
1. Housemanship: After one has graduated from Medical School, such person is required to undergo a compulsory one year housemanship. Housemanship is just like an internship, it provides a platform where newly inducted Doctors get to work with other Medical Doctors on a professional structure.
Housemanship Salary varies between 100,000 –  300,000 per month, depending on the Hospital you intend to complete your Housemanship.
Also see: Salary of Lawyers in Nigeria 2021
2. NYSC Internship: After a one year compulsory Housemanship, a Doctor is required to undergo the National Youth Service Corps Scheme, hereinafter referred to as NYSC.
During the Course of the NYSC, Doctors are deployed to Hospitals in the state they are serving. The Monthly Salary of such Doctor depends on the hospital he or she was posted to. While some hospitals pay a lot of money to these Doctors, some others pay little, and in a circumstance the hospital one is deployed to doesn't pay at all, such Doctor will have to depend on the Federal Government NYSC monthly allowance of N30,000.
3. Medical officers: After NYSC, a Medical doctor could work in a Private or Public hospitals. For those that intend to work in a Public or Government hospital, which here comprises of both State and Federal hospitals, a medical officer earns around 150,000 – 200,000. A Registrar earns around 220,000 – 300,000, a senior Registrar earns around 260,000- 470,000, while a Consultant earns 450,000- 800,000. A senior consultant could earn even more.
4. Doctors in Private Hospitals: The Salary of Doctors in a Private hospital is relatively low compared to Doctors in Government hospitals. A resident Doctor could earn around 40,000- 100,000, A Registrar 120,000- 250,000, A Consultant 400,000- 600,000 Naira.
Must read: 4 Types of marriage in Nigeria
In Conclusion, It is important to note that the Salary structure in a Private Hospital differs from that of a Public hospital. A Private Hospital doesn't pay Medical doctors as much as Federal or State hospitals do, but one thing in common in the Salary structure of Doctors in a private and public hospital is that the Salary is according to rank. The higher your Level, the higher your Salary.
If you enjoyed this Article, kindly share to those who maybe interested.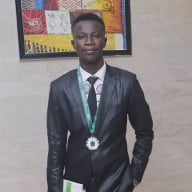 Edeh Samuel Chukwuemeka ChMC, is a Law Student and a Certified Mediator/Conciliator in Nigeria. He is also a Developer with knowledge in HTML, CSS, JS, PHP and React Native. Samuel is bent on changing the legal profession by building Web and Mobile Apps that will make legal research a lot easier.