Worst University In The World: Within the intense competition of almost 25,000 global universities, ascertaining the worst universities in the world can be tough. Several annual university rankings are a good way to at least have some clue out of the abundance of educational institutions.
These rankings make the research process easier, providing a ready list of the top and least-ranked universities based on a thorough analysis. The perception of a university and whether it ranks as one of the worst educational institutions in the world can be influenced by several things. These variables include the standard of education offered, the learning environment in general, how student affairs are handled, and others.
While some universities have managed to build a solid reputation for themselves on a global scale, there are some however that many find largely unimpressive. This article explores some of the world's worst universities.
Recommended: Hardest Questions In The World: Top 9 Toughest Life Questions
Top 10 Worst University In The World
1. SRM University: Particularly in the eyes of the more than 100 students who were defrauded of their money in the hope of being admitted to a medical college, SRM University, which is based in India, is unquestionably among the worst universities on a global scale.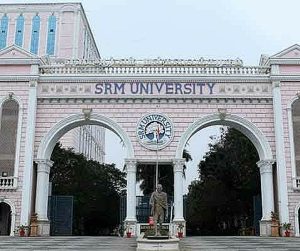 This university was established in 1985 and is still in operation today, but despite spending millions of rupees on advertising and media manipulation, it has developed a horrible image. The University's Chancellor was detained in August 2016 in relation to the aforementioned admissions controversy. Students claim that the learning atmosphere at school is unchallenging and frequently prevents them from being able to express themselves in English. Most students will consider this a very poor choice of university for receiving a decent education that will lead to a good profession.
2. University of Phoenix: The University of Phoenix is frequently mentioned as one of the worst universities one could attend. These remarks often come from knowledgeable people like educators, career counsellors, and others. The institution was founded in 1976 and is listed as a private university, operated for profit. The for-profit status of the institution is one of the primary reasons for the University of Phoenix's poor image.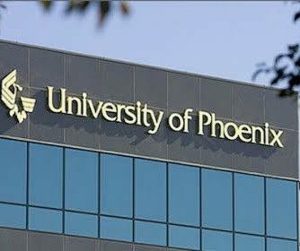 As a matter of fact, it is the biggest for-profit university in the country. Thus, maximising profit is its main priority. This is demonstrated by the admissions policy, which is open-minded and permits a 100% acceptance rate for online programmes. In addition to having one of the highest rates of student debt default in the US, the University of Phoenix also has a non-competitive admissions procedure and dishonest marketing strategies. This further compounds the university's negative reputation.
The institution has never turned out any eminent academic or been associated with any significant discoveries that resulted in awards. However, this could be a decent option if a person has contacts in government and requires a simple degree that could help them land a job. Many others have done the same.
Also see: Hardest Musical Instruments To Play and Learn
3. Devry University: Naperville, Illinois, in the United States, is home to DeVry University, a private for-profit institution. The university was founded in 1931, thus it is at least an establishment that is built to last a long period. In spite of this, the university has only been mediocre; it only receives mention among the subpar Universities in America. Degrees in accounting, business, healthcare, technology, liberal arts, and media arts & technology are available at DeVry University. Following on-site or online coursework, several of these degrees are granted. In actuality, many of the students at this university only pursue online education.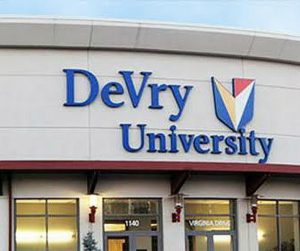 DeVry University has been under intense scrutiny; it has been the focus of numerous investigations and lawsuits due to several misleading practices. Some of the litigation suits have resulted in the institution paying millions of dollars, demonstrating that, despite the university's denials, something is fundamentally wrong.
4. Shanghai University Of Traditional Chinese Medicine: Established in 1956, this institution is listed as a public university. The university's primary objective is to promote Chinese traditional medicine, as implied by the name. But in addition to offering courses in medicine and health, this institution also offers courses in language and culture, social sciences, the arts and humanities, business, science, and technology.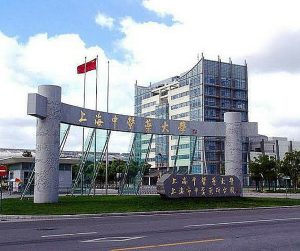 The institute is doing a great job at promoting Chinese medicine, but there is a lot to be desired when it comes to the other courses. Based on the information that is currently accessible and has been gathered from numerous reliable sources, this is why it is on this list.
Also see: Cheapest Places to Live in the United Kingdom
5. The South Asian Institute Of Technology And Medicine (Saitm): Established in 2008, the South Asian Institute of Technology and Medicine (SAITM) is a privately owned, for-profit institution of higher learning in Sri Lanka. This university has come under fire recently; there have been questions and allegations about its legality and standards. The Sri Lankan authorities have refused to honour the medical degrees issued by this institution; and as such the graduates cannot work as doctors.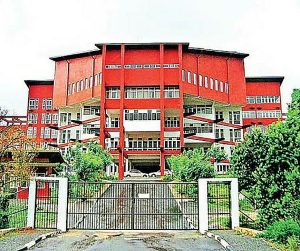 The institution's legitimacy to grant such degrees in the first place has also come into question. Several dead remains that had been utilised for practical anatomy and medical education lessons were found after a law enforcement raid on the facility's grounds. The fact that graduates have trouble obtaining jobs, however, is the main reason this university was added, making the degrees, at least temporarily, useless pieces of paper.
6. Universidade Federal De Alagoas: Public University, Universidade Federal De Alagoas was founded in 1961 and is located in Brazil. The main university of northeastern Brazil, according to its description, about 28,000 people attend this university.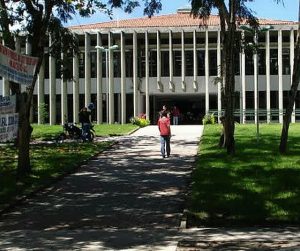 Unfortunately, a lot of students express dissatisfaction with the university, saying that it falls short of expectations as it has great potential but few opportunities to realise that potential. There is no evidence to support the notion that the university is engaged in any significant research; even the number of students demonstrates the institution's decline.
Recommended: Countries With The Most Billionaires In The world
7. Bihar University: In 1960, Babasaheb Bhimrao Ambedkar Bihar University, popularly known as Bihar University, was founded. It is a sizable public university located in the Indian state of Bihar. There are 40 associated institutions and 38 constituent colleges that make up the university.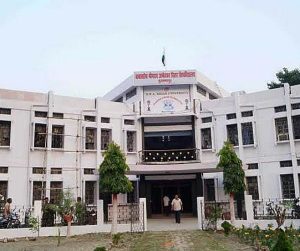 Perhaps because of the scale of the institution, it has been particularly challenging to efficiently oversee the university and maintain good standards.
Numerous concerns have been raised about Bihar University by current and previous students. In 2021, the governor of Bihar acknowledged that the state's educational standards were subpar and that it consistently placed badly in national rankings.
8. Huaqiao University: Founded in 1960, Huaqiao University is a public institution of higher learning. The fact that there are only 28,000 students enrolled at such a university indicates that something is wrong because such a university should have a considerably larger student body. There are unsettling reports about the calibre of education provided in this institution; it seems that this is one of China's worst universities despite the country having a high standard of education.
The university offers courses in Economics, Science, Engineering, Management, Law, Liberal Arts, Philosophy, and History. Despite having so many course options, the university does not excel in any of them.
Recommended: Oldest Banks in The World
9. Jichi Medical University: Japanese private university Jichi Medical University was founded in 1972. This university, which is situated in Kyoto, Japan, is not particularly spectacular. However, this university offers a wide range of programmes including nursing and medicine. Jichi Medical University has a great deal of potential for expanding rural education. This is due to the university making it its main priority during the past few years.
Jichi Medical University has not been known to do any exceptional research work, except for when Dr. Hiroyuki Matsuoka, a medical researcher at the university, was commissioned by The Gates Foundation to do some research on flying syringes.
10. Kyoto Institute Of Technology: In 1949, the Kyoto Institute of Technology was founded. Applied Biology, Biomolecular Engineering, Macromolecular Science, Chemistry and Materials, Technology, Electronics, Information Science, Design Engineering and Management, Technology, and Integrated Science are just a few of the many courses offered by this university.
Despite having a long history and being well-established, Kyoto Institution of Technology has not consistently been listed among the top in the world. It appears that the school only performs at a mediocre level and lacks the resources to compete with the top. Given that it is a seasoned University with a solid reputation, Kyoto Institute of Technology has a lot of promise. With time, it might fulfil that potential and raise the standard of education it provides.
Recommended: How to Remember What you Read For Long
Wrapping Up: Modern competition is fierce in the education industry. On a global scale, some Universities have managed to build a solid reputation on the education scene which makes them stand out and appealing to many. Still, due to several mitigating factors, there are others whose reputation globally is said to be pretty mediocre, making them some of the least impressive universities in the world.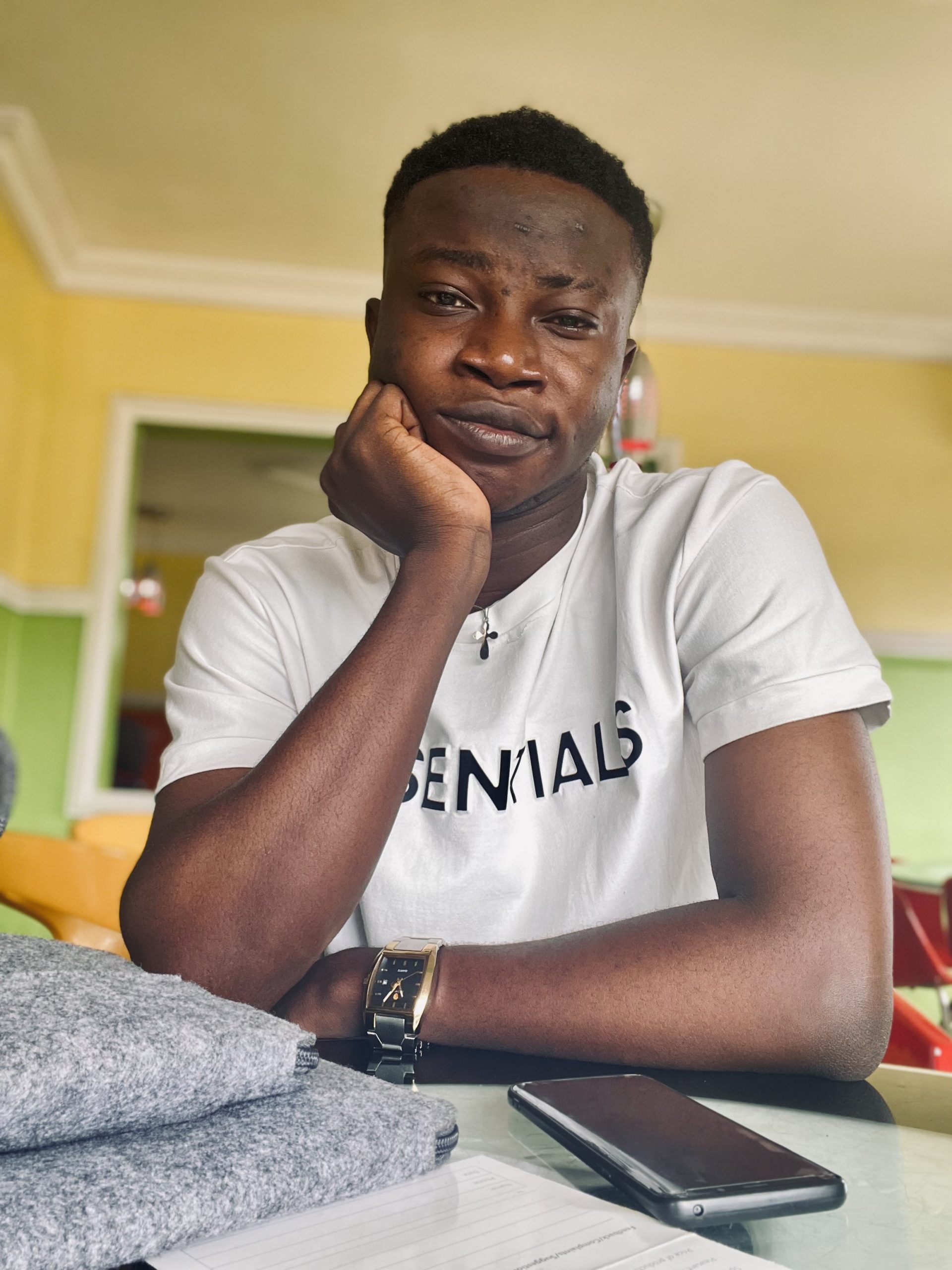 Edeh Samuel Chukwuemeka ACMC, is a Law Student and a Certified Mediator/Conciliator in Nigeria. He is also a Developer with knowledge in HTML, CSS, JS, PHP and React Native. Samuel is bent on changing the legal profession by building Web and Mobile Apps that will make legal research a lot easier.