Countries With The Highest Job Opportunities: Finding stable work and one that pays well too is important to man. The process of finding work opportunities in itself is not easy however, improvements in technology and our way of living have proven to be helpful. Many countries experiencing economic growth are looking for qualified workers to help build a strong economy. As a result, work opportunities abound nowadays, and if you're a talented and skilled individual, finding work opportunities in the country of your choice would be easier.
Let me add that Covid-19 had an enormous impact on the world. We saw an economic meltdown in countries, and the labour market was no exception. Predicting the future of the labour force in today's world of recovering economies will be tough. However, for those looking for "greener pastures," all you need is the right information and this article serves that purpose. So let's get started.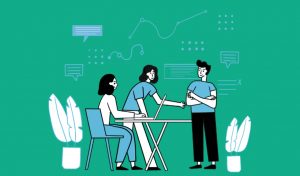 Recommended: Top Countries blessed with natural resources in the world
Top 13 Countries With The Highest Job Opportunities for Foreigners 2023
The 13 countries with the best job possibilities in the world are listed below in no particular order.
1. Netherlands: Despite not being the richest country in the world, the Netherlands has a rather stable economy. It has managed to attract massive inventions and investments from both the local and international scenes, and this is what makes the country prosperous.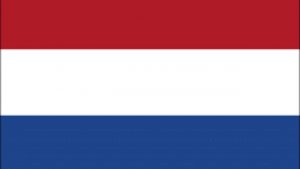 With several growing sectors such as agriculture, information technology, logistics, health care, manufacturing, and the energy sector, competent people are always in high demand in the Netherlands, resulting in a large number of job openings.
Indeed, as of December 2019, the Netherlands had one of the lowest unemployment rates in the European Union, at 3.2 per cent, and Statista predicted a 2.86 per cent unemployment rate in 2020. Let me add that the pay structure in the Netherlands is relatively excellent, and there is an appropriate work structure in place within organizations.
2. Spain: Through the years, Spain has been among the countries that has provided work for foreigners. There are several positions in various areas, making it an ideal location to demonstrate your skills. It makes no difference if you speak Catalan or Castilian; there will always be something to do that meets your abilities.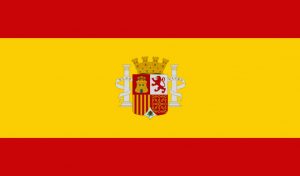 Sevilla, Barcelona, and Madrid are three excellent cities to begin your employment search. You may work in a tourist center or perhaps teach English as a second language.
Recommended: Highest Paying Programming Jobs 2023
3. Singapore: When it comes to job opportunities, Singapore cannot be excluded from the list. Singapore's economy is well-known for its stability and growth. Great career prospects are widely available in sectors such as industrial (manufacturing, construction), information and technology, logistics and services, and so on, thanks to enormous improvements in these domains.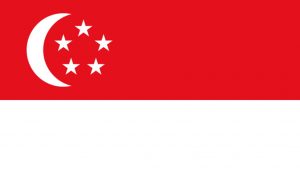 The country needs talented entrepreneurs and skilled individuals from all over the world who can put their skills to good use to boost the nation's economy, and the financial incentives are tantalizing.
Also see: How to reduce expenses and save money
4. United Kingdom: As of today, the United Kingdom boasts of one of the world's largest economies. This is a country that has managed to wield enormous power in the global scene with great economic, political, scientific and cultural influence.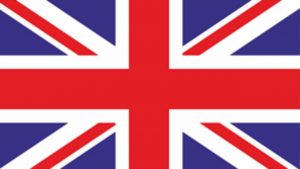 A world power that continues to lead in scientific and technological advancements, the nation has been able to create countless job opportunities in several industries like finance, aviation, media, tourism, services, education and research, information technology. Faced with serious skills deficits the United Kingdom welcomes individuals from all over the world who have competence in a variety of sectors and wish to put their knowledge to good use. According to U.K's statistics, the country has a 75.1 per cent employment rate currently.
5. United States of America (USA): Some claim the United States of America is a place of opportunity. The country has a lot going for it, with an economy that has improved tremendously in science and technology: a sophisticated digital and technology sector, advanced media sector, high-class health care and hospitality sector, to name a few.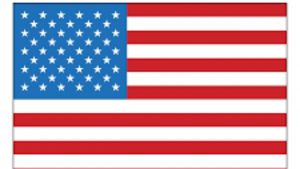 Many well-known corporations, such as Google, Apple, Microsoft, Walmart, Chevron, Warner Media, and Ford Motor Company, are headquartered in the United States. In addition, there is a thriving hospitality/service sector that employs people with little or no experience and/or education.
However, both skilled and unskilled employees are in limited supply, a problem that was exacerbated by the pandemic. With the economy progressively stabilizing, the labour market disruptions have created a big void that must be filled. Individuals who are talented, qualified, and ambitious can find work in the industrial, business/hospitality, and education sectors.
Recommended: Best countries to practice Nursing and earn more salary
6. Canada: Canada, a North American country, is the most popular destination for international workers seeking a better job or a better way of life. Many immigrants choose to relocate and work in the country because of the diverse range of interesting career opportunities available. The best part is they may look forward to a lucrative cash gain and a high standard of living in return.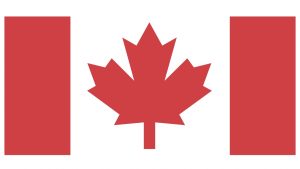 Furthermore, Canada has a range of fantastic immigration options, such as the Provincial Nominee Program, which supports skilled foreign immigrants in obtaining work in the country. So, if you are a brilliant and qualified individual, the good news is that Canada is looking for you.
7. China: China, Asia's current and emerging powerhouse, is a multibillion-person country that is continually expanding. Because China is self-sufficient in every sphere of production, whether agricultural or pharmaceuticals, manufacturing or technology, medical or business, the Chinese economy is strong enough to accommodate some job opportunities for competent and qualified persons.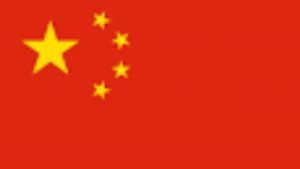 Every year, China's communist form of governance provides millions of jobs, from the textile industry to the most cutting-edge technological advancements. Despite the tremendous economic impact of the coronavirus outbreak, China is recovering well and there are more job prospects available.
Recommended: Top 10 Best countries to practice law in the world
8. Germany: Germany has one of the world's greatest economies. Volkswagen, BMW, Siemens, Allianz, and other major international firms have their headquarters in Germany. In areas of science, information technology, engineering, medicine and health, there are numerous job prospects because qualified individuals with skillsets in such domains are particularly scarce in some parts of Germany. Furthermore, job prospects are also available for the unskilled workforce.
9. Switzerland: Switzerland lies at the intersection of Western, Central, and Southern Europe. It is a country that is known for attracting a large number of people since it is family-oriented, safe, and has a strong economy. Its financial services sector employs a sizable workforce.
Despite the high cost of living, job options and professional prospects in Switzerland are robust and valuable. Furthermore, you will receive a large paycheck with reduced taxes. There are several job openings in industries such as information technology, engineering, hospitality, and financial services.
Recommended: Advantages and Disadvantages of Shopping Online
10. Australia: Australia is an affluent continent cum country with a market-based economy and a high per capita income. Australia's economy relies heavily on the service sector and its commodities.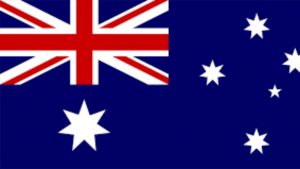 Australia is always on the search for exceptional professionals in a variety of industries, and unskilled people have lots of alternatives as well. Health and medical care, information technology, industry, agriculture, and aged care residential services are all potential areas of employment.
11. France: For decades, individuals from all over the world, particularly Europe, have been flocking to France in search of work. France is known not just for its culture, but also for the abundance of work possibilities available to foreigners like you. It has been successful in filling employment openings in a variety of industries, namely fashion, education, and teaching, information technology services, medical sciences, and architecture.
Working hours in this nation are quite flexible, making it a favorite among expats. For example, the average number of hours her inhabitants are required to work every week is around 35. Furthermore, sending official emails after 6 p.m. is against the law. Job opportunities may be found in excellent places like as Monaco, Marseille, Paris, and Bordeaux.
Recommended: Countries With The Highest Suicidal Deaths 2023
11. New Zealand: New Zealand might be the ideal location for you if you're a young adult seeking to broaden your viewpoint through a big adventure and intend to pay for it with side jobs along the way! There are countless short-term and seasonal job possibilities across the nation, from farms to outdoor sports businesses to trip operators.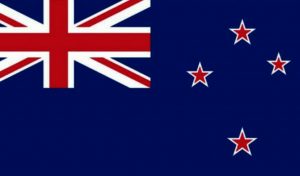 There is no linguistic barrier for English speakers in New Zealand, in addition to the country's flourishing tourist sector. Additionally, Kiwis are incredibly welcoming, which makes it very simple for most visitors to settle into New Zealand life. The nation is renowned for its scenic landscapes and active outdoor lifestyle, making it the ideal destination for thrill-seekers.
Because New Zealand is a far-flung island country with high living expenses, budgeting wisely is essential if you want to accumulate funds while working there. The majority of employment options outside of agriculture can be found in or near Auckland, Wellington, or lesser tourism destinations like Queenstown.
Also see: How To Make A Girl Obsessed With You
12. South Korea: Recently, and rightfully so, South Korea has become known as a place to work overseas. Korea is among the finest places to work abroad because of its highly regarded pop culture, first-rate food, booming economy, and high salaries.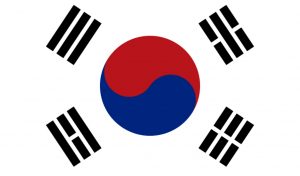 South Korea sticks out as one of the best locations to teach English as a second language, even though all kinds of employment are open to foreign employees, particularly those who speak English well (TEFL). English instructors will be given a highly competitive salary and find students eager to learn whether they work for the Korean Ministry of Education (EPIK) school or a private college. Additionally, job perks and Korea's affordable cost of living give teachers a high standard of living and the chance to save money.
However, if you are not ready to make some cultural adjustments, particularly in terms of working culture, Korea can be a challenging place to reside. Although rank and hierarchy are extremely important, most businesses recognize the societal variations and handle expats fairly. Although Korea has the greatest working hours of any industrialized country, be prepared to put in longer hours than you are accustomed to.
Also see: How to prepare for an interview and pass excellently
Conclusion: Career advancement and/or monetization of potentials are motivating forces for individuals who seek jobs. Despite the recent events in the world, many people are still looking for ideal places irrespective of location with job opportunities and amazing financial rewards. Seeking job opportunities in countries that do not have enough jobs even for their citizens can be challenging. Equipping oneself with the appropriate information will aid the job search process.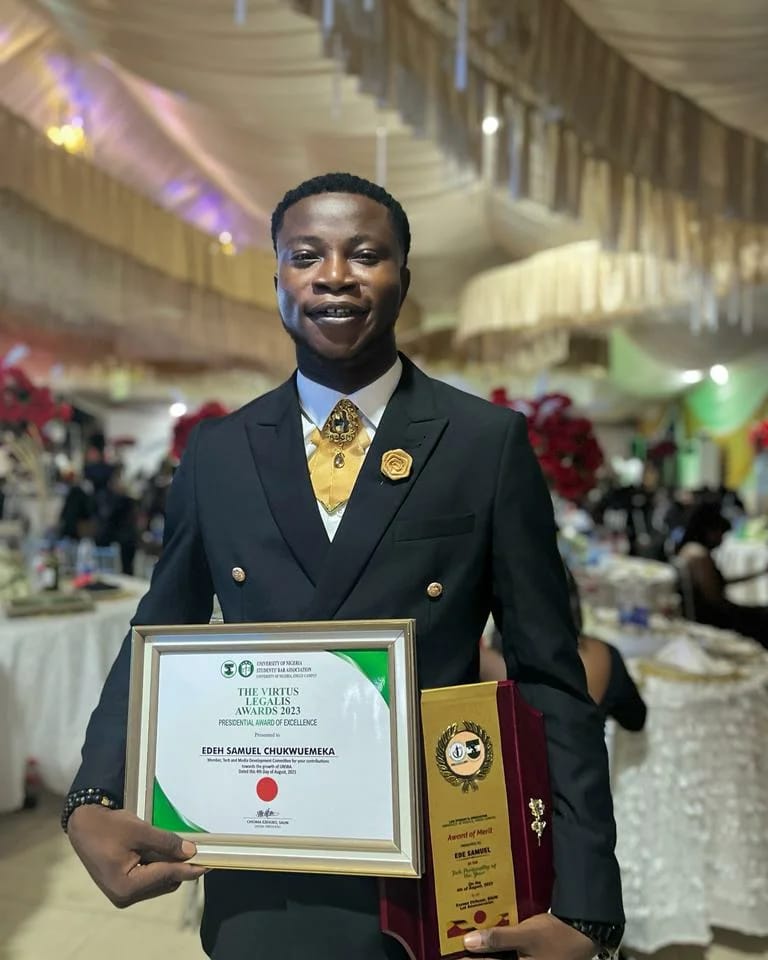 Edeh Samuel Chukwuemeka, ACMC, is a lawyer and a certified mediator/conciliator in Nigeria. He is also a developer with knowledge in various programming languages. Samuel is determined to leverage his skills in technology, SEO, and legal practice to revolutionize the legal profession worldwide by creating web and mobile applications that simplify legal research. Sam is also passionate about educating and providing valuable information to people.