Most Technologically Advanced Countries In Asia: This article discusses the most technologically advanced countries in Asia. Asia has been notable in the field of innovation and inventions since time immemorial. China, especially, is known for its four ground breaking technologies: papermaking (100 AD), movable-type printing, gunpowder and compass (1000 AD). These were inventions used globally.
Asia has also continued with mind-numbing discoveries. The region has accounted for more than 60 percent of patents in digital tech. Asia is a manufacturing powerhouse that has a lot of installations of industrial robots. Below is a list of nations in Asia that have not just led the way in tech innovations but may continue to lead as time goes on.
Recommended: Countries With The Slowest Internet
Top 12 Most Technologically Advanced Countries In Asia 2024
1. Japan: Japan is quite possibly one of the fastest growing countries in innovation and numerous different fields. For this reason positioning them at number one shouldn't shock you. Especially when we inform you that Japan is the third nation in the world with the largest budget for technological research and development.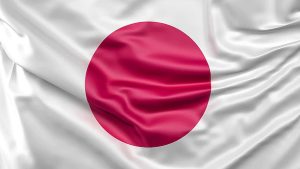 In the fields of robotics, natural sciences, aerospace exploration, and biomedical research, Japan is also advanced and a global leader. Japan rose from 16th place in 2020 to 13th place in the World Intellectual Property Organization's Global Innovation Index in 2022.
Japan focuses it's investments on robotics and automobiles. Japan is making increasing advancements in the field of robotics, with 20% of it's investments going to that field. They also deal with optics, transportation, earthquake engineering, and general electronics. Big Japanese companies are Toyota, Fujitsu, Panasonic, Mitsubishi, Sony.
Japan is a wonderful country that has combined traditional history with innovation. Japan is a country for those who are looking to invest in or enjoy the beauties of technological innovations.
2. South Korea: Though South Korea was an agrarian-based Japanese colony for the first half of the twentieth century, then a battle ground, they still went up the ranks to become one of the major global leaders in information and communication technologies.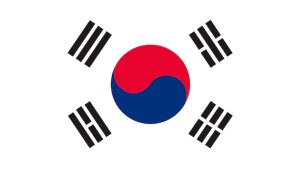 South Koreas outstanding performance has been highlighted in various indices: In 2019 Global Innovation Index, published by Cornell University, the World Intellectual Property Organization, and INSEAD, South Korea is 11 among the 129 countries ranked. In Bloomberg's 2020 Innovation Index it was second only to Germany, and was at the top of the list for five years.
Korea is a hyper advanced nation in the world of science and technology. South Korea invests in mechanics, automobile and robotics. Some companies in South Korea include: LG Electronics, Hyundai, Kia, Samsung Electronics, and many others. South Korea has over the years used foreign investment to their advantage and thereby attracted more and more investors.
South Korea is likewise among the world's most technologically advanced nations; It is the world leader in electronics, digital displays, semiconductor devices, and mobile phones, and it has the third highest number of broadband Internet users of any OECD nation.
Korea has become a global powerhouse in science and technology, one of the world's most advanced digital economies, and a major player in a number of industries, including electronics, automobiles, steel, and shipbuilding, since joining the OECD in 1996.
While South Korea is viewed as a forerunner in mechanical seriousness in memory chips, different kinds of semiconductor items, for example, microchips sensors actually should be improved to contend on the worldwide stage.
Korea still lags behind Japan in basic science, despite significant advancements. According to a report released by the Federation of Korean Industries, South Korea still lags behind Japan in technological competitiveness despite surpassing Japan in major economic indicators over the past 30 years.
See Also: Highest-Paying Jobs In France
3. Israel: Israel has turned into a worldwide innovative and pioneering force to be reckoned with. Israel ranked fifth in the world in the most recent Bloomberg Innovation Index, an annual ranking of nations based on performance in research and technology education, development, and patents.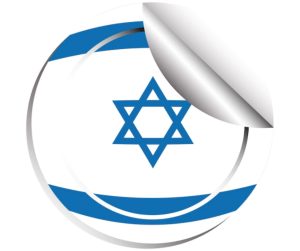 One of Israel's most developed industries is science and technology. In 2015, civil research and development received 4.3% of Israel's GDP, making it the highest ratio in the world. According to the Bloomberg Innovation Index, Israel was the fifth most innovative nation in the world in 2019. It positions thirteenth on the planet for logical result as estimated by the quantity of logical distributions per million residents.
Drip irrigation, the cherry tomato, the electric car grid, the Disk-on-Key, and many other innovations are the products of the ever-evolving Israeli mind.
Israel's Silicon Wadi is one of the world's leading centers for cutting-edge technology. Because it stretches across the coastal plain, it is said to be one of the reasons Israel has become known as the world's startup nation.
The most elevated convergences of super advanced industry in the area can be found around Tel Aviv, including little bunches around the urban communities of Raʽanana, Petah Tikva, Herzliya, Netanya, Rehovot, and Ness Ziona. Haifa and Caesarea host additional high-tech industry clusters.
In towns like Yokneam Illit and Airport City, as well as in Jerusalem and Beersheba, more recent high-tech establishments have been established.
4. Singapore: Singapore is a highly advanced technologically.
Singapore is home to many globally recognized firms such as Meta, IBM, Google, Amazon, and others offering digital services via digital platforms.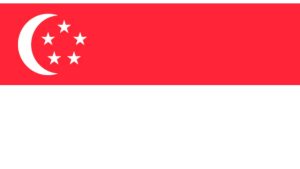 They have invested millions into tech in healthcare and the pharmaceutical industry. There was also a growth in productivity and wages after (ICT) Information Communication Technology was employed.
Singapore's performance in the tech industry is due to the availability of fast and affordable digital internet across the Island, and a successful implimentation of 5G network. Singapore is so technologically advanced that every citizen owns a smartphone.
See Also: Most Interesting Movies Of All Time
5. China: China was ranked 11th globally, 3rd in the Asia & Oceania region, and 2nd for countries with a population of more than 100 million according to the Global Innovation Index in 2022. The country serves as a world power in not just every other industry but also in the area of technology.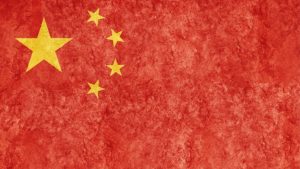 China is particularly investing in genetics, supercomputers and transportation. China has a lot of startups. Some of them are: Tencent, Baidu, Huawei, etc. The US and other developed nations of the world could some day lose the race to China as they are drones, quantum sensors, electric batteries, nuclear energy, and machine learning.
6. India: In 2021 and 2022, India ranked 40th and 46th respectively on the Global Innovation Index.
Over the past two decades, India's robust services exports have increased by 14% and will reach US$254.5 billion in 2021 and 2022. A huge piece of administrations trades is from the Data Innovation (IT) Administrations and Business Cycle Rethinking (BPO) administrations with US$157b in 2021-22.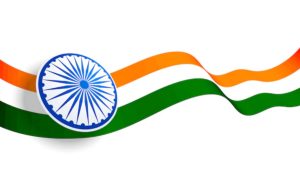 In addition to contributing to the country's economic growth, information technology has improved governance's responsiveness and efficiency. The management and delivery of government services (such as consumer rights and health services) in India have also been made easier by information technology.
India claims to be at the forefront of
technology adoption, but it still lags far behind in terms of innovation. According to the U.S. Chamber International IP Index, India ranks 40 out of 53 nations on the Global Intellectual Property Index.
The instructive establishments in India are presently at standard with the US and China — the two countries that own most of the world's licenses. India currently ranks third for scientific publications but significantly lower for patent filings; Countries with high patent filing rates must invest heavily in R&D.
Since the really monetary boundary has been eliminated, India ought to be in a more grounded position to energize development and lift the quantity of patent applications made by its instructive organizations.
See Also: Countries With The Weakest Military In The World 2023
7. Malaysia: In Malaysia, computers were first used in the public sector in the 1960s. The majority of ministries' use of computers began to be coordinated by the government in the 1970s. The main public organization, MAYPAC, was executed by Telekom Malaysia in 1980s.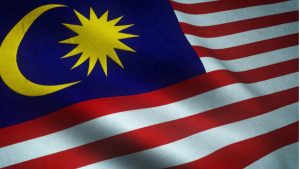 Blockchain, robotic process automation, virtual reality, digital payment, 5G technologies, and other emerging technologies are rapidly developing in Malaysia to accelerate digital transformation across all industries.
These digital tools are in high demand in Malaysia, which opens up export opportunities for American businesses.
How big is Malaysia's ICT market? In 2021, the size of the global ICT market was estimated to be 15.86 billion US dollars, and it is anticipated to grow to 17.07 billion US dollars in 2022.
8. Pakistan: Pakistan is one of the nations that is expected to become a major superpower in thntech world, and they are already making significant technological progress. They are extremely rich in natural resources and are one of the few nations with research stations in Antarctica.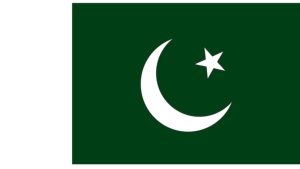 Thomson Reuters has praised the changes brought about by Prof. Atta-ur-Rahman FRS in an analysis of Pakistan's scientific research productivity in comparison to that of Brazil, Russia, India, and China, because Pakistan has emerged as the nation with the highest increase in the percentage of cited papers compared to the "BRIC" countries.
Pakistan has been known for its successes in science and technology, including the successful development of military and media technologies, a growing population of doctors and engineers, and a recent influx of software engineers who have contributed to Pakistan's information technology sector.
On the other hand, due to the current situation in Pakistan, approximately 3,000 Pakistani doctors emigrate to Western economies in search of suitable employment opportunities. By doing so, they contribute intellectually to the health sector of developed nations while also causing a brain drain in Pakistan.
They are spending a lot of money on nuclear research, which is also used to make weapons. However, we hope that they will spend more money on energy research.
Pakistan prioritizes the establishment of tech centers and supports tech startup companies. There are a great deal of financial speculators putting resources into new organizations in the country, which helps mechanical headway. AI and supercomputers are the most important topics.
Must Read: Most Powerful Women In The World 2023
9. Philippines: The Philippines is the
most elevated positioned country as regards high-innovation trades. This demonstrates the significance of the high-tech sector to the manufacturing sector of the nation. This indicator's data come from UN Comtrade, the statistics division of the United Nations.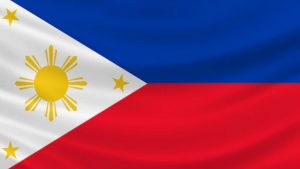 The Philippines ranked 58th out of 64
countries in the 2021 IMD Digital Competitiveness Ranking report. In the 2022 edition of Global Finance's list of the world's most technologically advanced nations, the Philippines dropped seven spots to 61st place out of 64.
How does technology affect the Philippines: Accelerating digital transformation in the Philippines carries a significant economic reward. Assuming completely utilized by 2030, advanced innovations could make up to PHP5 trillion (USD101. 3 billion) in terms of money. This is comparable to around 27% of the country's Gross domestic product in 2020.
One of the most important innovations of Phillipines is in the area of travel technology.
The Future of Travel Technology
Simulated intelligence, ML, virtual reality, big data analytics, enormous information investigation, and blockchain are completely viewed as key advances to upgrade the travel industry and further develop client experience.
Individuals can use AI and ML to personalize their travel plans by getting recommendations for places to go, things to do, and places to stay. They can also speed up the reservation process and improve search capabilities, making it faster and easier for customers to plan and book trips.
Virtual voyages through locations further develop the movement arranging process by allowing shoppers to all the more likely figure out their get-aways prior to booking. Travelers can virtually explore destinations, view landmarks and attractions, and learn about a place's history and culture using augmented and virtual reality.
The tourism industry's trust, transparency, and security can all be enhanced by blockchain. Blockchain technology has the potential to increase transparency and security in the travel industry by ensuring the legitimacy of travel documents and enabling the secure sharing of sensitive information between travelers and service providers.
Big data analytics investigation might assist the vacationers business with better grasp of client conduct and tastes and give bits of knowledge that can be utilized to further develop the general travel insight and increase business productivity.
Increased collaboration among government agencies will be a key to advancement in the tourism industry. Conclusively, they are a lot of advancements in touism-related technology that abound for stakeholders and governments must get ready for the expected data surge and movement of people.
See Also: Most Important Things in Life that Actually Matters
10. Nepal: Nepal came into modern science and technology relatively late. It developed technological capabilities in specific fields like agriculture, architecture, civil engineering, metallurgy, water management, medicine, textile and paper manufacturing, dyeing, and food technology in the name of self-reliance.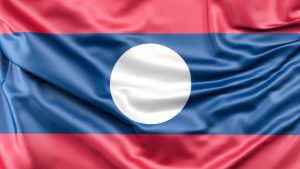 Six important areas that Nepal has focused their tech innovations on are:
Better governance, disaster management, optimum use of biodiversity and mining, agriculture and land use, industrial research.
There are a lot of emerging technologies in Nepal. Many students are inspired to establish their own startups and business enterprises.
Recommended: Richest Musicians In Nigeria
11. Hong Kong: In the midst of an expanding regional research hub, Hong Kong serves as a key Asian technological marketplace and economic hub. According to the Global Innovation Index 2023, its innovation and technology (I&T) sector, together with that of Shenzhen and Guangzhou, or the ShenzhenHong KongGuangzhou science and technology cluster, is the second best performing in the world.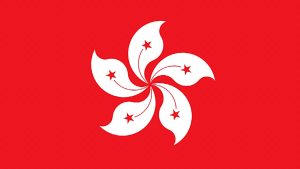 Hong Kong is positioned to further capitalize on its advantages in R&D capabilities, technical infrastructure, legal system, and intellectual property thanks to possibilities brought about by the Guangdong, Hong Kong, Macao Greater Bay Area expansion. The area aims to lead the I&T sector and serve as a platform for businesses hoping to enter the Asia market, particularly China, or for forward-thinking mainland firms wishing to expand globally. The growth of Hong Kong's startup scene in recent years may be attributed to greater finance and infrastructural investments.
Based on a study conducted by InvestHK, the number of startups in Hong Kong in 2023 was up 6.6% from the year before and employed close to 15,000 people. Information and communication technologies (ICT), software as a service (SaaS), the Internet of Things (IoT), biotech, data analytics, robotics, virtual reality (VR) and augmented reality (AR), as well as new materials, are among the main research areas of Hong Kong startups. Fintech (financial technology), big data applications, smart homes and cities, and healthcare are some of the most well-liked industries in terms of applications.
12. Kuwait: With a population of over 4 million, Kuwait is located in the northwest corner of the Arabian Gulf and is becoming a major regional and international center for finance, trade, and culture. With the Kuwaiti dinar being regarded as the strongest currency in the world, it is one of the wealthiest nations in the world in terms of gross national income per person.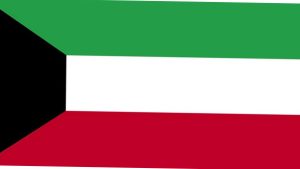 Kuwait is a driving force behind social improvement, sustainable prosperity, and economic diversification via its institutional reforms and modernization initiatives. It is the most improved economy in the MENA region according to the UN Global Competitiveness Report 2019 and is among the top ten most improved economies in the World Bank's Ease of Doing Business report, moving up from 97th in 2019 to 83rd in 2020. Kuwait offers excellent living conditions in a fully urbanized setting. Kuwait really has a reasonably high innovation efficiency ratio (the amount of innovation output a nation obtains for its inputs), according to the WIPO Global Innovation Index. Kuwait is a growing country that has made significant strides in the ICT sector to stay modern and competitive.
Recommended: How to Travel the USA on a Budget
In the future, both in the nearest and the far, Asian nation's may be the first Nations to attain the cyberpunk status we see in movies and cartoons, as some areas of Japan are already used in filming. Let's hope that they don't turn out like the movies say: with excess crime and limited police action. If you liked this article do share and give others a try. Thanks for reading.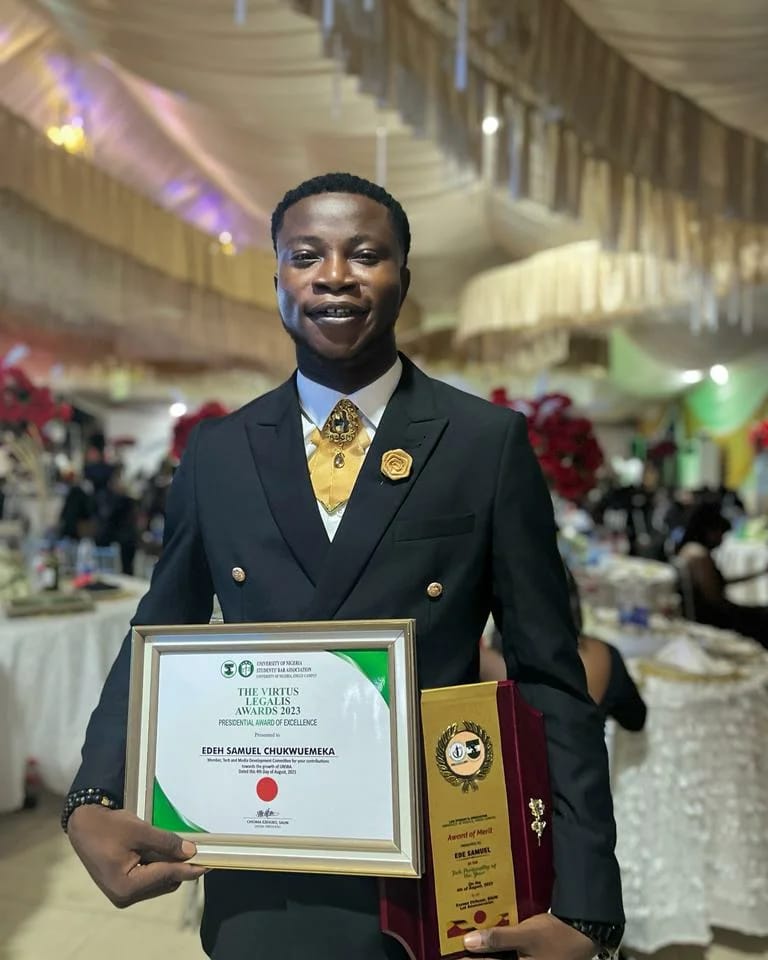 Edeh Samuel Chukwuemeka, ACMC, is a lawyer and a certified mediator/conciliator in Nigeria. He is also a developer with knowledge in various programming languages. Samuel is determined to leverage his skills in technology, SEO, and legal practice to revolutionize the legal profession worldwide by creating web and mobile applications that simplify legal research. Sam is also passionate about educating and providing valuable information to people.