Countries With The Weakest Military in the World: The military is seen as an extremely significant and critical component of a country's security. Every year, governments spend vast sums of money waging conflicts and defending their territory. Each country undertakes several unique programs in order to develop its military. It is difficult to compare the military power of various countries on paper. The Global Fire Power Index assigned a score to each country's military based on more than 50 distinct measures.
This ranking is based on their military strength, budget allocation, arsenals, sophisticated technology applied, training, power, and the number of allies, among other factors. The maximum power index score is 0.0000, which is virtually impossible to achieve. The closer a country comes to achieving the ideal score of 0, the stronger and more formidable its military is. America has by far the world's largest, most powerful, best-equipped, and best-trained military force. This is presumably why Americans can't have a conversation about military expenditures without mentioning which nations in the world can field armies that are even remotely comparable to the United States.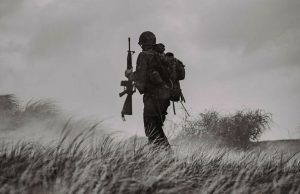 The rating considers the diversity of each country's armaments, as well as its available personnel. Geography, logistical capacity, natural resource availability, and the state of local industry are all taken into account. Recognized nuclear powers gain a boost, but their nuclear arsenals are not taken into account.
Recommended: Countries with the Lowest Cost of Living
Top 12 Countries With The Weakest Military In The World
1. The Central African Republic: This war-torn country has seen its share of domestic strife, so you'd think it'd have a tough military. That is not the case, as the country's 4,500-man central African Armed Forces have been condemned not just for a lack of military skills, but also for corruption, human rights violations, and general inefficiency.
Its 4.7 million residents are guarded by four T-55 main battle tanks, four aircraft, two helicopters, and 51 armored fighting vehicles. Where the FACA has failed, the UN has stepped in to try to restore democratic freedoms and stability in the nation.
$18.5 million for defense.
There are 5,825 service members in the military.
Six airplanes are available for use.
79 units of armor power
0 watercraft: naval power
2. The Bahamas: This Caribbean country has 700 islands and a population of over 400,000 people, a large proportion of whom are descendants of enslaved Africans. Because the government lacks a recognized army or air force, its navy, the Royal Bahamas Defense Force, is entrusted with safeguarding its people.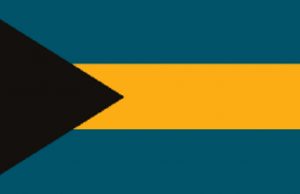 The RBDF has around 1,600 enlisted men and women distributed into three squadrons: Commando Squadron, Patrol Squadron, and Airwing. The country has 11 marine vessels monitoring its waterways, but its Air Wing is currently down to only three planes. The Bahamas' military budget of 49 million dollars was increased in 2014 by a $232 million investment for the 'Sandy Bottom Project.'
Also see: How to become a successful business entrepreneur
3. The Gambia: The Republic of The Gambia, formally known as The Gambia, is no stranger to internal warfare. According to reports, approximately a third of the country's 1.8 million residents live on less than $1.25 per day, which does not bode well for a robust military. The National Army and the Gambian Navy, the two components of the Gambia military, each have 2,500 men.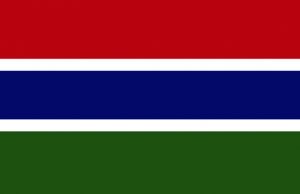 There have been several versions of the military since the country's independence from the United Kingdom in 1965, only for coups and unrest to destabilize them. The Gambia National Army currently has 900 men and a total of 12 armored vehicles. Many of its soldiers serve as peacekeepers in other African countries. When the government purchased a Sukhoi Su-25 assault fighter in 2002, the country considered establishing a Gambian Air Force, but it, like its unstable army, never got off the ground.
The Gambia also has a tiny fleet with about 250 troops. Due to a lack of funds, the navy has depended heavily on contributions to keep its fleet up to date. Taiwan supplied three eight-ton armed vessels in 2013 to replace the Gambian navy's fairly elderly ships.
4. Luxembourg: Luxembourg is a nation in Western Europe that is landlocked. A country with a land size of less than 1000 square miles does not see the need to establish a large army. Luxembourg now has 400 active troops, 100 of whom are civilians.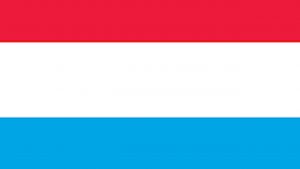 Despite its modest size, Luxembourg has a $369 million military budget, which is a large sum for such a small force. They fought in both world wars as well as the Korean War. Luxembourg has 17 planes in its arsenal.
Also see: Countries with the best police force in the world
5. Barbados: Barbados is a tiny island nation with a population of around 278,000 (277,821). The Barbados Defense Force, established in 1979, is made up of three components: the Barbados Regiment, the Barbados Coast Guard, and the Barbados Cadet Corps.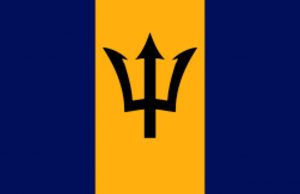 The BDF's total manpower is estimated to be roughly 1,000 individuals, monitoring the waterways for signals of criminal activity and stationed on the island in case of internal problems. According to reports, the country's Air Wing has one Cessna 402C aircraft.
While Barbados has had to deal with new issues, the People's Republic of China provided $3 million to the BDF in 2016, in addition to the BDF's 49-million-dollar military budget. The money, however, was not intended to be used to purchase weapons, according to the Chinese ambassador to Barbados, but rather to help with disaster relief.
6. Somalia: Somalia boasts a population of approximately 12 million people and the African continent's longest coastline. While its military is significantly stronger than that of, Barbados, Somalia has a very weak military due to its large population and continual internal crises. The Somali National Armed Forces have around 12,000 active personnel and 24,000 reserves.
It possesses 140 tanks and 430 armored warfare vehicles on land. Its air force was almost non-existent until Italy said in 2012 that it would assist Somalia in rebuilding it. Somalia's navy likewise saw severe disintegration towards the close of the twentieth century, but the United Arab Emirates gave $1 million to assist strengthen it in 2012. Somalia's defense budget is a pitiful 58 million dollars.
Also see: Causes, Effects and Solutions to Conflict in Africa
7. Tajikistan: The army of Tajikistan is an utter failure. Tajikistan, unlike other former Soviet republics, had no indigenous units to incorporate into its newly independent government when the Soviet Union fell apart. Tajik military equipment is not from the Soviet era.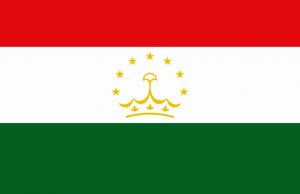 Tajiks were left without protection with just a Russian peacekeeping team. In 1994, they created their own army, which almost immediately precipitated a civil war. Tajiks choose to serve in the Russian Army since it pays more. Abducted and hazed draftees are a common occurrence.
8. Mongolia: The Mighty have fallen, oh how they have fallen. The Mongols do not have a navy since they are a landlocked kingdom. They're also trapped between Russia and China, and they can't protect themselves against either. In reality, if a Russian-Chinese conflict erupted, Mongolia would very certainly play a role in it.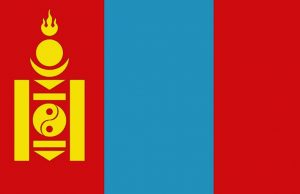 The Mongols have dispatched troops to Iraq and Afghanistan to aid the United States, but their specialty is in training American troops on how to recognize and operate outdated Soviet-made guns and equipment (if required).
Also see: Most powerful countries in Africa 2022
9. Saudi Arabia: The Saudis are now engaged in a military coalition campaign in Yemen alongside the United Arab Emirates (UAE) to drive Houthi tribesmen from Sana'a and restore Sunni leadership. And they aren't able to. The Saudis and Emiratis have better naval and air dominance, superior training, materiel, and ground forces, and the support of US intelligence assets. They've been there since March 2015, and the Houthis remain in power.
Recommended: Advantages And Disadvantages Of Commercialization
10. Afghanistan: Despite more than a decade of ISAF adviser training, Afghanistan made the list. The sad reality is that all of that fancy training didn't make up for the fact that the ANA crumbled like a card table when US troops were withdrawn from Afghanistan.
This was on the basis that the Taliban must abide by the agreement's provisions, which include "not letting al-Qaeda or any other extremist group operate in the regions they control." The Afghan forces aren't unable to fight, but they are limited in their options.
Recommended: How to become a better version of yourself every day
13. Bhutan: Thimphu serves as the capital of Bhutan, officially known as the Kingdom of Bhutan, a landlocked country in South Asia. It is situated in the Eastern Himalayas, halfway between China in the north and India in the south.
The Armed Forces of Bhutan are composed of the Royal Bhutan Army, Royal Bodyguards, and Royal Bhutan Police. Of the 857,424 people in the country, 8,000 are troops on active duty. They do not, however, have a reserve or paramilitary force.
There are only two helicopters and 27 armored land vehicles in the military's inventory. Bhutan lacks a navy because it is an island nation. Only two airports make up its logistics. However, the nation owes foreign creditors more than USD 2.6 billion. According to Global Firepower, it is currently the nation with the weakest military.
12. Kosovo: Kosovo is a self-declared autonomous state in the Balkans region of Europe with a population of more than 1.7 million people. Its official name is the Republic of Kosovo. Its military force is called the Kosovo Security Force (KSV).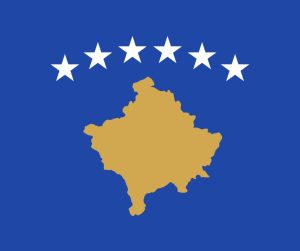 The Kosovo Security Force was founded after the country's declaration of independence in 2008. In 2018, the procedure to become the Kosovo Armed Forces began. The process is anticipated to be completed in 2028.
Although 37.6% of Kosovo's population is physically fit for duty, 46.4% of its overall population is available for work.  There are currently 6,500 military soldiers there. It has no navy or air capabilities and owes  over $2 billion in foreign debt. Its military is one of the weakest on the planet because of this.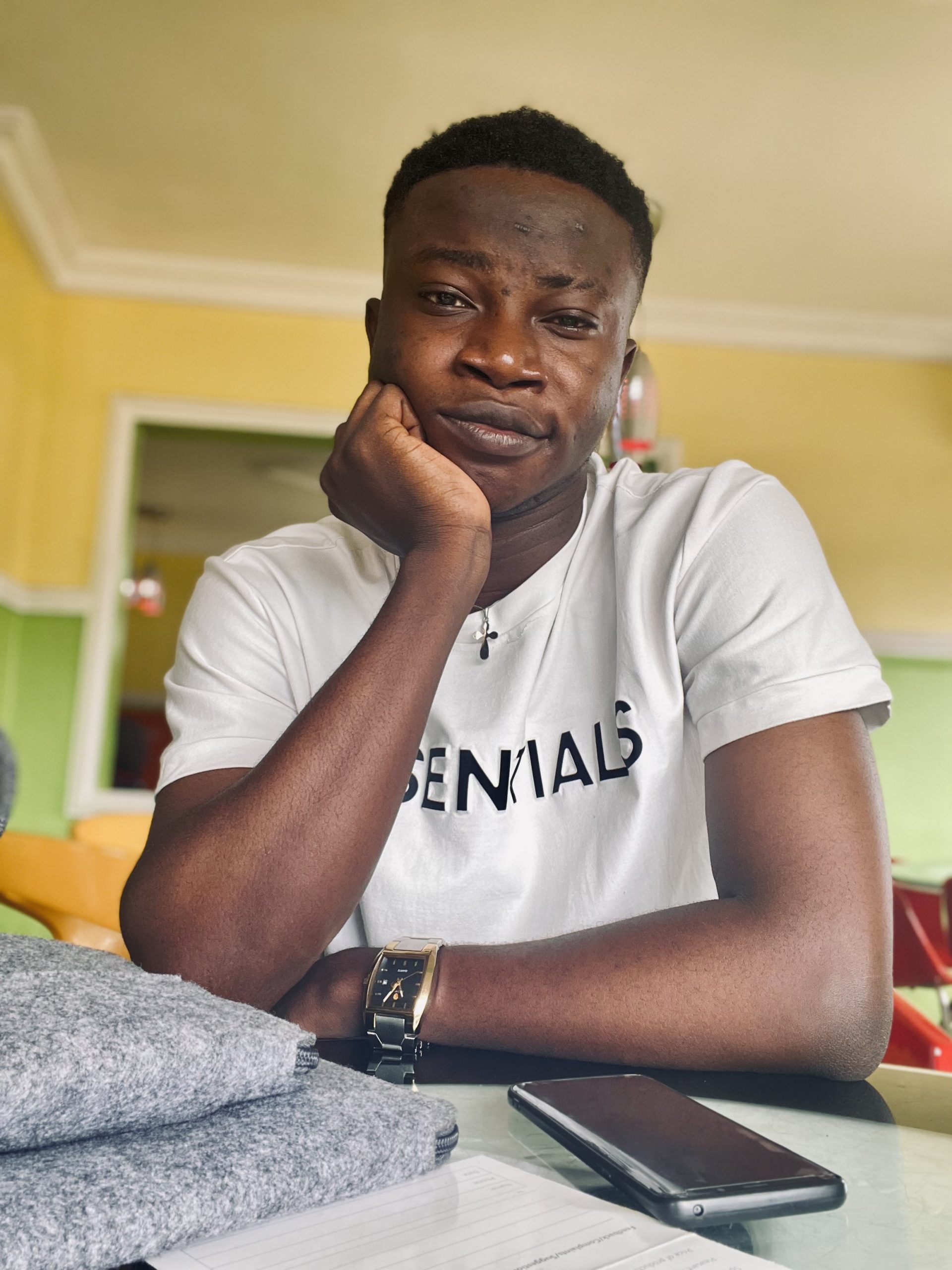 Edeh Samuel Chukwuemeka ACMC, is a Law Student and a Certified Mediator/Conciliator in Nigeria. He is also a Developer with knowledge in HTML, CSS, JS, PHP and React Native. Samuel is bent on changing the legal profession by building Web and Mobile Apps that will make legal research a lot easier.