Cheapest Phones For Gaming and Their Specifications: Mobile phones have received several modifications in the last few years that have made them more sophisticated. As a result, their capabilities have expanded beyond simple conversation and online browsing. Modern smartphones have almost fully supplanted handheld game consoles due to their high-definition screens, vast amounts of power, and incredibly intuitive navigation.
Whether you're a professional gamer or a recreational gamer who prefers to stay connected all the time, you already know that having the correct gaming phone will improve your performance while also adding to the fun and excitement. However, phones intended for gaming can be extremely costly.
Notwithstanding, If you're on a budget and want a capable cheap gaming phone, then you are in the right place. Below is a list of the cheapest phones for gaming and their specifications.
Recommended: Best laptops for students 2023
Top 10 Cheapest Phones For Gaming and Their Specifications 2023
1. REALME X2: The Realme X2 is a budget-friendly phone with a lot more powerful processor, faster charging, and a front camera with extremely high quality, which sets it apart from the Realme XT in terms of gaming.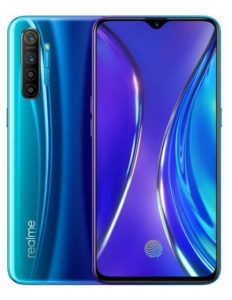 This phone is a good upgrade for a wonderful gaming experience, and the processor, Qualcomm Snapdragon 730G Octa-core SoC, is the primary draw. This chip was specifically created for gaming and is only available on smartphones. Aside from the processor, the Realme X2 is meant to benefit all gamers with its 30W VOOC quick charging, an AMOLED display with a fast and reliable fingerprint sensor security feature, and this fingerprint sensor is situated beneath the display. All of this adds up to a really exciting phone for all gaming fans out there.
2. XIAOMI'S REDMI NOTE 9 PRO: Xiaomi's Redmi Note 9 Pro strives to provide excellent performance at a low price. Its Snapdragon 720G processor will certainly perform well in games. The 6.67-inch IPS LCD won't deliver the same level of clarity as an OLED display, but it is fair at its price point.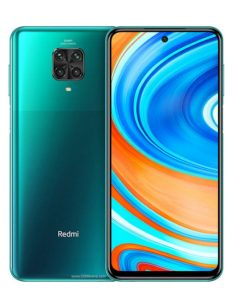 The 5,020 mAh battery outperforms most phone batteries, allowing it to last more than a day with normal use and many hours for gaming, making it ideal for gamers that value long gaming sessions.
Phone Specifications
OS: Android 10 (MiUI 11) | Screen size: 6.67- inch | Resolution: 2400 x 1080 | Refresh rate: 60Hz | CPU: Snapdragon 720G | RAM: 6GB | Storage: 64/128GB | Battery: 5,020mAh | Rear camera: 64MP+8MP+5MP+2MP | Front camera: 20MP | Weight: 209g | Dimensions: 165.8 x 76.7 x 8.8 mm.
3. SAMSUNG GALAXY A51: The Samsung Galaxy A51, which is billed as a gaming smartphone, more than lives up to its billing. The Samsung Galaxy A51, which comes with a quad-camera 48MP primary lens and as much screen real estate as you can get at its price point with a 6.5-inch super AMOLED infinity display, is your next cheap gaming phone after the Xiaomi Redmi.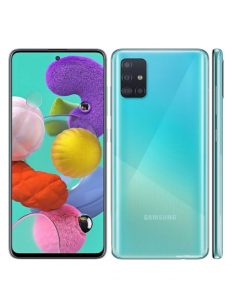 With features such as ultra-stable OIS mode, smooth video, expandable memory, and decent cameras, the Samsung Galaxy A51 will make you question why anyone would bother with a flagship phone.
Phone Specifications: Chipset: Exynos 9611 octa-core processor| GPU: Mali-G72 MP3 | OS: Android 10, which can be upgraded to Android 11, One UI 3.1| RAM: 8GB| Storage: 128GB| Battery: 4,000mAh| Display: 6.5-inch Full HD + Super AMOLED.
RECOMMENDED: Uses of Computer in Business
4. REDMI NOTE 8 PRO: One of the finest and affordable gaming phones you can purchase right now, with features you can use for games and other activities is the Xiaomi Redmi Note 8 Pro. The Xiaomi Redmi Note 8 Pro is the ideal budget gaming phone, with specs that rival flagship phones costing $1000 or more. Customers adore how well the fingerprint sensor on this gaming phone works.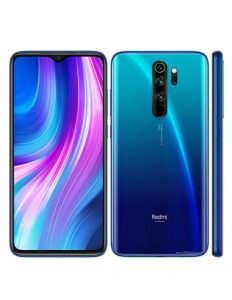 Phone Specifications: OS: Android 10 (MIUI 11) | Screen size: 6.53-inch | Resolution: 2340 x 1080 | Refresh rate: 60Hz | CPU: Mediatek Helio G90T| RAM: 6/8GB | Storage: 64/128/256GB | Battery: 4,500mAh | Rear camera: 64MP+8MP+2MP+2MP | Front camera: 20MP | Weight: 200g | Dimensions: 159.2 x 75.1 x 8.9 mm
5. REALME XT: The Realme XT, another smartphone aimed at the lower budget market, aims to deliver a superior experience at this price. With a Snapdragon 712 processor, the Realme XT will have a slight performance hit compared to the Snapdragon 730 and 720G found in most smartphones, but games will still run smoothly at high settings with no lag.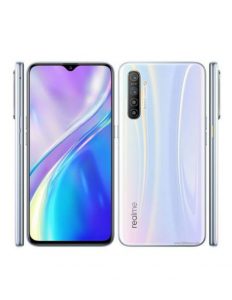 At its price, the 6.4-inch AMOLED display is a terrific addition, providing a superior viewing experience with plenty of brightness, however, it lacks a high refresh rate for smooth gameplay. A 3.5mm audio jack is incorporated with the phone for usage with wired audio earbuds or headphones.
The phone runs Color OS, an Android 10 skin with several undesirable apps that can be deleted but wreak havoc on the software experience without significantly hurting speed. For a low price, the Realme XT is a good pick for a well-designed gaming smartphone with a decent processor, stunning screen, and large memory.
Also see: Most profitable skill to learn in 2022
6. SAMSUNG GALAXY A32: Samsung has always been known for its high-end lifestyle phones, but it now offers several mid-range options to meet a variety of budgets. It's crucial to note that while the Samsung Galaxy A32 isn't designed for gaming, it can play games just as well as other low-cost gaming phones. If you're a serious gamer, you'll need at least 6GB of RAM.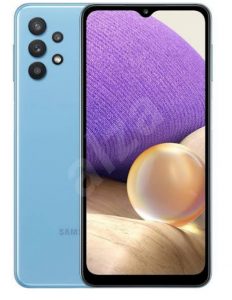 The Samsung Galaxy A32 has 8GB of RAM and based on that, you can reasonably assume that it will provide adequate gaming performance. It also contains a MediaTek chipset, which allows most games to run at 40 frames per second (frames per second). Furthermore, it features a Super AMOLED display, which ensures that everything you see on your game screen is detailed, vibrant, and clear.
Phone Specification: Chipset: MediaTek Helio G80| GPU: Mali-G52 MC2| OS: Android 11, One UI 3.1| RAM: 8GB |Storage: 128GB| Battery: 5,000mAh| Display: 6.4-inch Super AMOLED
7. HUAWEI NOVA 7I: HUAWEI phones are advertised as being suitable for both amateur and professional photographers. However, the brand's smartphones come with a slew of powerful capabilities that will no doubt appeal to gamers. The Nova 7i is one of the greatest entry-level alternatives available from this brand. When asked, "Which inexpensive mobile phone is wonderful for PUBG?" some gamers may say that this smartphone is a good choice.
This is because it keeps a balanced visual quality even when the game's video needs are high. All of this is down to the Nova 7i's new generation GPU, which supports high-definition visuals and lag-free frame rates.
Phone Specifications: Chipset: HUAWEI Kirin 810 | GPU: Mali-G52 MP6 | OS: Android 10, EMUI | RAM: 8 GB| Storage: 128 GB| Battery: 4,200mAh | Display: 6.4-inch HUAWEI Punch FullView Display.
Also see: Most difficult programming languages to learn
8. TCL 10L: The TCL 10L is the company's first foray into the smartphone industry under the TCL moniker. Despite its low price, the smartphone manages to surprise in areas such as screen and performance, which are generally overlooked by manufacturers, giving it a feasible alternative for the money.
The Snapdragon 665 CPU found in the TCL 10L is capable of running resource-intensive programmes like games, however not at the greatest quality or with the least amount of latency and stutter. 6 GB of RAM is also the bare minimum you can obtain these days, and it should provide for a smooth experience. Despite being IPS and not supporting a high refresh rate, the 5.8-inch panel is one of the best screens available, even outperforming many OLED panels in terms of viewing quality.
Phone Specifications: OS: Android 10 (TCL UI)| Screen size: 5.8-inch | Resolution: 2340x 1080 | Refresh rate: 60Hz | CPU: Snapdragon 665 |RAM: 6/8GB | Storage: 64/128GB | Battery: 4,000mAh | Rear camera: 48MP+8MP+2MP+2MP| Front camera: 16MP | Weight: 180g | Dimensions: 162.2 x 75.6 x 8.4 mm.
Also see: Cheap Phones With Good Camera Quality
9. MOTOROLA MOTO G POWER: If you're a budget smartphone gamer looking for long battery life and decent performance, the Moto G Power is the phone for you. With a Snapdragon 665 inside, performance should be average, with demanding games like the current FPS titles operating nicely on low graphics settings. The screen isn't particularly attractive, and the IPS panel utilised lacks the deep contrasts and brilliant colours that an OLED panel would have.
Phone Specifications: OS: Android 10 | Screen size: 6.4-inch | Resolution: 2300x 1080 | Refresh rate: 60Hz | CPU: Snapdragon 665 |RAM: 4GB | Storage: 64GB | Battery: 5,000mAh | Rear camera: 16MP+8MP+2MP| Front camera: 16MP | Weight: 199g | Dimensions: 159.9 x 75.8 x 9.6 mm.
10. NOKIA 7.1: The Nokia 7.1 is arguably one of the best budget gaming phones in our roundup, as it is less expensive than the others on our list yet just as capable. The Nokia 7.1's specifications will not thrill you. The Snapdragon 636 processor is adequate but not exceptional. But it's the Nokia 7.1's whole package, which includes everything from the above-mentioned chipset to the adequate 4GB RAM and 64GB internal storage.
On the off chance that you need more storage don't stress there's a micro SD opening too. All this, at a very reasonable price tag, makes it such an excellent buy.
Recommended: Best Ways To Make Money From An App
What To Consider When Choosing Gaming Phones
As many smartphones claim to be the best on the market, the search for the best mobile gaming device can seem never-ending. The following are some things you should take into account while selecting the ideal phone for gaming to spare yourself the stress of debating which is the best gaming phone.
A. DISPLAY SIZE & RESOLUTION: With large screens, you can easily move virtual joysticks and buttons to the very edge of your device. This is crucial, as your thumb won't wind up covering a significant portion of the screen during gaming. Additionally, a phone's screen should have a good resolution.
B. REFRESH RATE: To maximize your mobile gaming experience, you should opt for a smartphone with a higher refresh rate. This is because it will display more frames per second.
C. PROCESSOR POWER: A phone's processor is in charge of carrying out complex tasks like playing games and video editing. It is essential to look for gaming phones with strong processors that can handle any advanced operation.
D. COOLING SYSTEM: A good gaming phone needs to have a sophisticated cooling system to keep it from overheating while you play games on it.
E. BATTERY CAPACITY: Games drain battery life. So battery capacity is an important element to consider when seeking a good gaming phone.
Also see: Advantages and Disadvantages of the Internet (6 Merits & Demerits)
Conclusion
Gone are the days when not purchasing a flagship gaming phone meant compromise. Even if you're on a tight budget, you can still purchase an affordable phone with great gaming capabilities that will do the job admirably.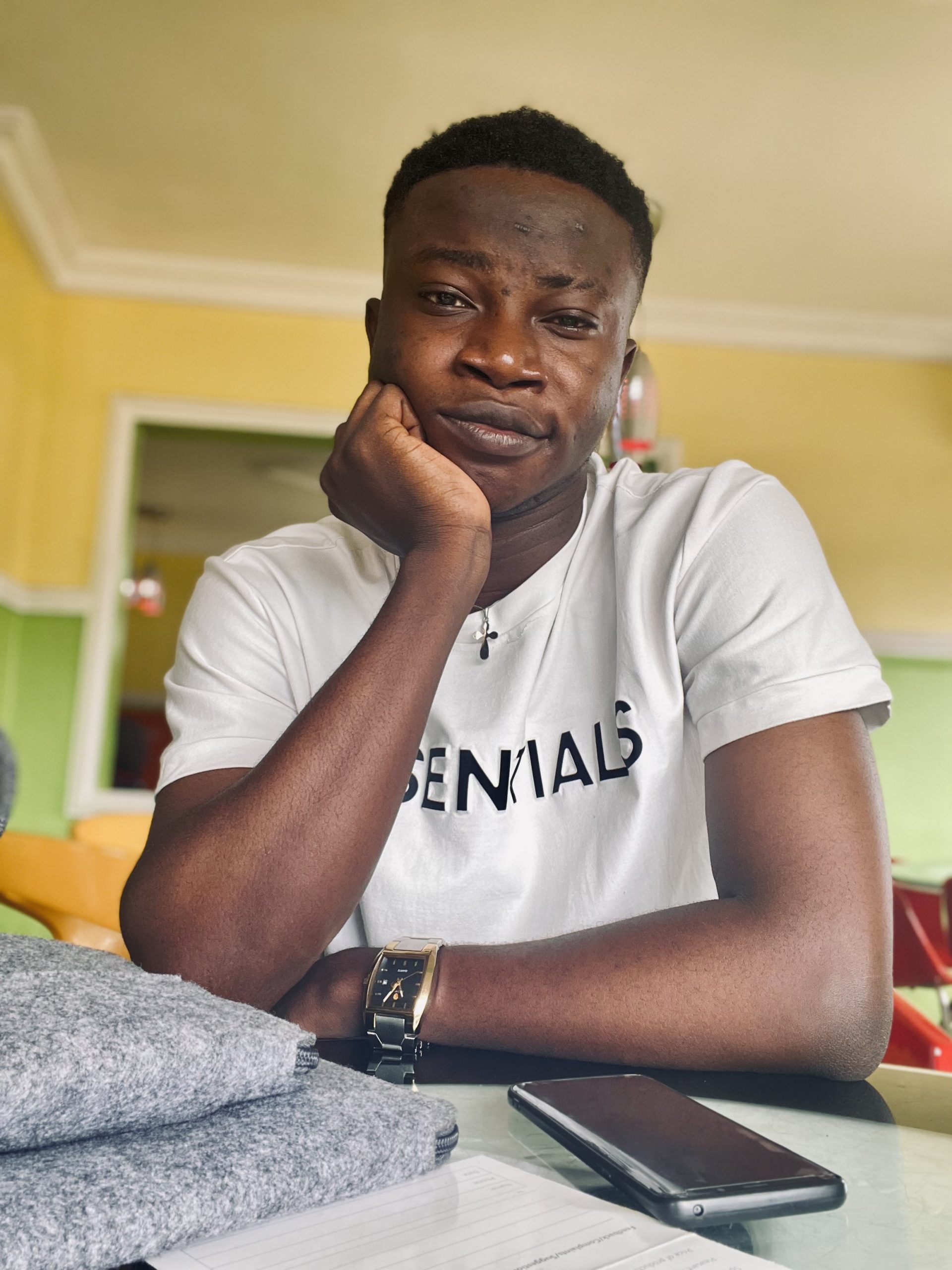 Edeh Samuel Chukwuemeka ACMC, is a Law Student and a Certified Mediator/Conciliator in Nigeria. He is also a Developer with knowledge in HTML, CSS, JS, PHP and React Native. Samuel is bent on changing the legal profession by building Web and Mobile Apps that will make legal research a lot easier.