Countries With The Highest Rate Of Cybercrime: The cyber world which is the emergent internet technologies has been a very welcomed development although it is not without flaws. Cyber simply means anything that has to do with the internet space. Internet technologies have created a somewhat another world other than the physical. The developments of course, came along with overwhelming and plausible benefits which is summed up by easier and better life. Just like there are crimes being perpetuated in the physical world, such similar crimes also have become capable of being perpetuated in the cyberspace and with the aid of the internet means. This became known as cybercrime. Thus, cyber crime refers to all manners of crimes that can be committed or which its commission can be fostered using computer network.
This includes stealing, fraud, stalking, cybersex with a child, child pornography, hacking for any purpose whatsoever, spamming, embezzlement, sex trafficking, kidnapping, cyber bullying, identity theft, phishing, money laundering, impersonation, intellectual property theft and so on. Of all of the cybercrimes mentioned and existing, when one hears cybercrime, what usually comes to mind is fraud and theft. This is us bringing to your notice that cybercrime encompasses wide range of wrongful acts and not just fraud and theft. Cybercrime has become a battling challenge to the internet space and the physical world, and it has become rampant in almost all parts of the world.
Cybercrime is in fact a new crime which has taken over all spaces. If you noticed, most countries are just making new laws in order to specifically combat cybercrimes. There have not been existing laws to that effect prior to the recent enactments. Having given an overview of the status of cybercrime in the world today, we shall here highlight the countries that are at the top of the game.
Recommended: Countries with the highest number of Scammers and fraudsters
Top 10 Countries With The Highest Rate Of Cybercrime
Here are the countries with the highest rate of cybercrime:
1. China: China is topping the list if the countries with the highest rate of cybercrime. China is the number 3 on the list of the most breached country in the world. China has been a long time developed country. When it comes to technology, China has been at the top. China's cyberspace has long been invented and advanced. This has given rise to the incidental cause which is cybercrime.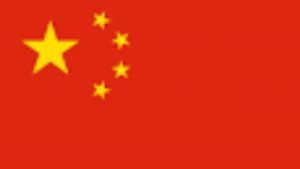 Cybercrime started to become highly notorious in China from 2017 and about 40% of the cases recorded were issues of online fraud. Since then, the rate has been on a continued increase at an estimated rate of 30% every year. In 2021, China recorded up to 5,000 cases of online gambling alone out of an estimated total of 65,000 cases relating to cybercrime in the same year.
The major targets are usually defense field, communications and technologies industries. The government of China has however not relented in fighting against cybercrimes. Cybercrimes in China is principally regulated by the Cybersecurity Law of the People's Republic of China.
2. Russia: When it comes to hacking, malicious wares attack and phishing, leave it for the Russians. In 2021, Russia recorded over 500,000 crimes being fostered and committed with the aid of the internet space and telecommunication devices.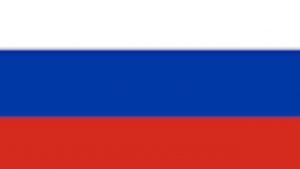 Russia is one country that has lost too many trillions from cyber attacks. This affects both publicly and privately owned companies and enterprises. Russia uses their sophisticated technologies to their benefits using cyber attacks for destructions at wartimes. Their target is usually the European countries.
Also see: Advantages and Disadvantages of living in the United States of America
3. India: India is the second most populated country in the world. It is equally a country with high information and technological advancement and an incidentally high rate of cyber crime. In 2012, it was just a record of about 3,000.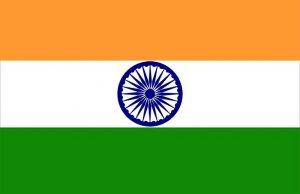 The rate of cybercrime in India has been on a massive increase from 2018. In 2021, India recorded cases of cybercrimes of over 52,000; a figure which increased by 6% from the previous year. Cybercrimes in India is principally regulated by the Information and Technology Act of 2000 and then the Indian Penal Code of 1860.
4. Brazil: Brazil is another top country with a high rate of cybercrime in the world. Within the first half months of 2020, Brazil recorded over 320,000 incidents of cybercrime. The country has always at the top of all rankings. Specifically, the country ranks 5th in cybercrime target countries.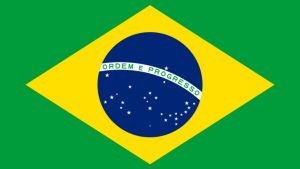 Their areas of notoriety include financial malware and banking related frauds. This high rate of cybercrime in Brazil has cost the country's economy a lot to losses accruing in multi-billions. Brazil in its combat against internet insecurity has enacted The Brazilian Internet Law of 2014.
Also see: Most beautiful cars in the world 2022
5. Iran: Iran is a country to be feared when it comes to cyber wrongs. Iran is a very sophisticated and unchallengeable independent and interdependent country, owing to its synergy with other developed countries. Iran is a threat even to the United States when it comes to cyber security.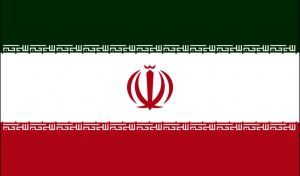 The country has the means, the technology and the man power. It is a country that you can bank on, on its defense strategy using internet and other technologies. Cybercrimes in Iran is regulated by the Computer Crimes: Law No. 71063.
6. Nigeria: Report shows that Nigeria looses over 0.8% of its Gross Domestic Product to internet fraud per annum. According to the FBI ranking, Nigeria is ranked 16th on victims of cybercrimes in the world. Cyber security has been a battle between attackers and the institutions including private individuals.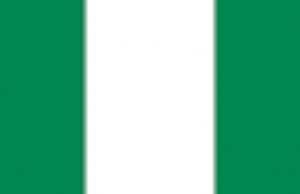 This rapid emergence of cyber issues came to the spotlight in early 2000 owing to the emergence of social media and other network technological advancements. Cybercrime in Nigeria is regulated by the Cybercrime (Prohibition and Prevention) Act of 2015 and other laws such as Data Protection Act, Advanced Fee Fraud Act and EFCC Act.
Also see: Best Online Universities in the World
7. Germany: Cybercrime has been on the rise in Germany thereby being at the top of the list. The digital advancement of the country has been an advantage to the perpetuation of cybercrimes. In 2019, Germany recorded and handled over 300, 000 cases of cybercrimes.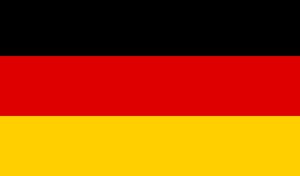 The following year, records showed an 8% increase of the incidences of cybercrime. Germany looses up to 0.7% of its Gross Domestic Product to cyber frauds yearly.
8. Vietnam: Vietnam has been in a constant and persistent battle against cybercrimes in the country. The Vietnam National Security Centre has noted a cyber attack of over 1,300 attacks in January 2022 alone, a statistics which is at 10% increase as against the previous year, and of course series of numerous attacks in the previous years.
It was in 2019 that the Cybersecurity Law came into force in Vietnam, a law which is targeted at creating a safe cyber space in the country and beyond.
Also see: Meaning And Features Of A Charitable Trust
9. Poland: A country as small as Poland is big in tech, and it is one of the largest exporters of electronics. Poland is another country notable for high rate of cybercrime. 2021 record shows a very high rate of phishing and other interment related hacks, fraud and malware attacks. 2020 survey shows that 29% of businesses in Poland are victims of cyber attack.
Numerous incidences of cyber attack had its spike in Poland from 2017 and have continued to be at increase. The country is a party to the Protocol to the Convention on Cybercrime in addition to other domestic laws targeted at curbing cybercrimes.
10. United States: The United States is another country where cybercrimes thrive, and of course not without liabilities. The country records the highest rate of breaches, and within the space of half of 2022, over 50 million citizens of the United States have been affected by cyber crimes. The United States seems to be the most exposed to cyber crimes.
Also see: Richest Companies In The World And Their Market Cap
Conclusion
Cybercrimes have become an issue of international concern. There is no country that can boast of not being affected, although the degree of impact may differ. The combat against cybercrimes is a continuing one, hence, the purpose of cyber-security can be said to be incapable of being wholesomely attained. From the look of things, all hands have been placed on deck towards the fight, for cyber attacks do not have territorial limitations.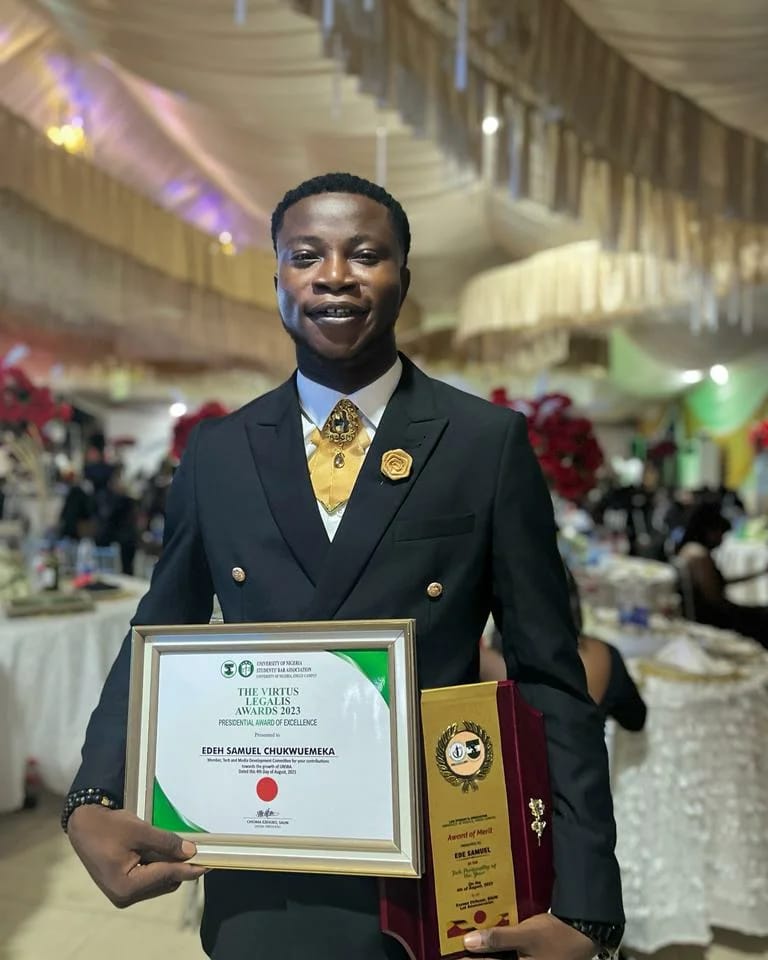 Edeh Samuel Chukwuemeka, ACMC, is a lawyer and a certified mediator/conciliator in Nigeria. He is also a developer with knowledge in various programming languages. Samuel is determined to leverage his skills in technology, SEO, and legal practice to revolutionize the legal profession worldwide by creating web and mobile applications that simplify legal research. Sam is also passionate about educating and providing valuable information to people.