Medical Laboratory Scientists' Salary in Nigeria: It is impossible to overstate the importance of medical laboratory scientists in the healthcare system. They're a component of important medical lines that strive to improve people's health. The first and most important step toward saving lives is diagnosis. Medical Laboratory Scientists' primary responsibility is to make diagnoses.
In this article, we'll look at the pay scale for Medical Laboratory Scientists in Nigeria. Also discussed are the abilities and responsibilities of a medical laboratory scientist, the requirements for studying medical laboratory science in Nigeria, and the financial viability of medical laboratory science in Nigeria.
Nigeria's medical laboratory scientists are insufficient to meet the country's burgeoning population.
Furthermore, Medical Laboratory Scientists' salaries in Nigeria are comparable to those of other auxiliary medical personnel. So, depending on what the average wage in Nigeria is, medical laboratory scientists' salaries in Nigeria may be stated to be quite good.
Recommended: Salary of Doctors in Nigeria 2022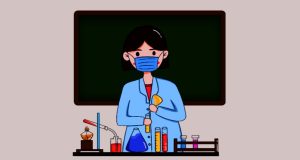 Who Is A Medical Laboratory Scientist?
A medical laboratory scientist (MLS), or a clinical laboratory scientist (CLS) is a health care practitioner who performs diagnostic tests on blood and body fluids in a clinical laboratory. The tasks of a medical laboratory scientist begin with the receiving of patient or client specimens and finish with the distribution of test results to physicians and other healthcare professionals. The efficacy of clinical diagnostic testing depends on the test technique's validity.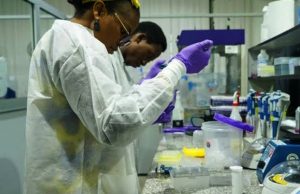 Medical laboratory scientists may also aid healthcare professionals with test selection and specimen collection, and they are in charge of delivering vital lab results verbally as soon as possible. Laboratory test findings are expected to account for 70% of medical decisions, while MLS contributions account for 95% of a health system's expenses.
Recommended: Salary of Lawyers in Nigeria 2022
What Are A Medical Laboratory Scientist's Responsibilities?
Medical laboratory professionals use cutting-edge biological devices and technology to perform a number of tasks in a variety of laboratory settings.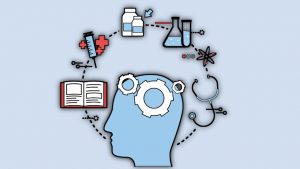 a. Examine Body fluids, tissues, and cells.
b. Detecting microbes that might be hazardous
c. Examining the chemical composition of bodily fluids
d. Drug levels in the blood are measured to determine the effectiveness of specific therapies.
e. Examining the correctness of test findings
f. Assists physicians in the interpretation of test findings.
Recommended: Monthly Salary of Nurses in Nigeria 2022
g. Using, maintaining, and repairing medical equipment.
h. Maintaining quality control in the lab.
i. Managing inventories.
j. To teach students and healthcare professionals correct laboratory procedures.
k. Clinical chemistry, hematology, immunology, immunohematology, microbiology, and molecular biology are all areas of laboratory testing.
l. In order to diagnose cancer, heart attacks, diabetes, infectious mononucleosis, and the identification of bacteria or viruses that cause illnesses, as well as to detect drugs of misuse, MLS specialists create precise laboratory data.
m. Medical lab experts also keep an eye on the quality of the tests and confer with other members of the medical team.
Recommended: Advantages and Disadvantages of Schooling abroad
What Are The Various Tests Performed By A Medical Laboratory Scientist?
Complete blood count (CBC), comprehensive metabolic panel (CMP), electrolyte panel, liver function tests (LFT), renal function tests (RFT), thyroid function test (TFT), urinalysis, coagulation profile, lipid profile, blood type, semen analysis (for fertility and post-vasectomy studies), serological studies, and routine cultures are the most common tests performed by medical laboratory scientists.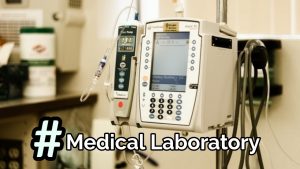 Medical laboratory scientists may do phlebotomy at some institutions when there are few or no phlebotomists (for example, in rural regions). Because medical laboratory scientists have numerous transferrable technical abilities, they are frequently employed outside of the laboratory. Many medical laboratory scientists work for non-medical industrial laboratories and manufacturing companies.
Medical laboratory scientists' salaries at Nigerian government hospitals
Medical Laboratory Scientists who have worked for a period of 0 to 2 years are paid between N120,000 and N150,000 per month.
Laboratory Scientists at the mid-career stage, or those with 2 to 5 years of experience, can make as much as N150,000 to N300,000.
Medical laboratory scientists with more than ten years of expertise earn more than N350,000 each month.
What Are Medical Laboratory Scientists At Private Hospitals Paid?
In private institutions, medical laboratory scientists make an average of N180,000 every month.
During their National Youth Service, Medical Laboratory Scientists are Paid?
When participating in the National Youth Service Corps, medical laboratory scientists receive an average of N50,000.
Also see: Countries with the Most Handsome Men in Africa
Salary Of A Medical Laboratory Scientist Intern
After "tax" and dues deductions, a medical laboratory scientist intern makes roughly #130,000 naira monthly. In federal teaching hospitals and medical institutions, a medical lab science intern earns more than in state-owned hospitals. They also have a better working environment and greater benefits. A medical lab intern gets 1.8 million naira per year, based on the compensation indicated above.
The remuneration of a medical laboratory scientist intern in Nigeria varies depending on whether the facility is state-owned or federally owned. A medical lab science intern at National Hospital Abuja, for example, gets a monthly payment of 160,000 naira after tax, but a medical lab scientist intern at the state-owned Central Hospital Benin earns around 120,000 naira after tax.
Recommended: Causes, Effects and Solutions to examination malpractice in Nigeria
Medical Laboratory Scientists' Academic Requirements?
Working as a medical lab scientist requires a bachelor's degree from an academic institution accredited by the Nigerian Medical Laboratory Science Council.
While a more general degree may make sense for people who aren't sure what they want to do with their lives, aspiring medical laboratory scientists will benefit more from the specialized knowledge, abilities, and experience that are available through Bachelor of Science in Medical Laboratory Science degree program.
Such programs are suitable for many lab workers who began their careers as medical laboratory technicians (MLTs) before progressing to become medical laboratory specialists (MLSs).
The lack of medical laboratory scientists looms as a concern for lab employers and an opportunity for competent employees as schools and institutions continue to prepare the next generation of lab experts.
Recommended: A day in the life of a doctor explained
Career Options for Medical Laboratory Scientists
Medical laboratory scientists are most well-known for conducting tests in a medical laboratory setting; however, their work is not confined to medical testing. A medical laboratory science degree qualifies graduates for a variety of laboratory science jobs, including:
Investing in R&D.
A pharmaceutical industry representative.
Forensics.
Managing a medical laboratory is a challenging task.
Clinical trials supervisor.
Instruction and education
Specialist in laboratory information
Hospital laboratories, clinics, forensic laboratories, veterinary clinics, industrial research labs, biotech businesses, and other settings provide exciting job prospects.
Recommended: Highest paying courses to study in the university
There are various specializations available within the field of medical laboratory science:
a. Hematology. Study of blood, blood-producing organs, and blood diseases
b. Bacteriology. Branch of medicine that studies bacteria.
c. Chemistry. The study of the chemical components of body fluids.
d. Clinical pathology: the study of the relationship between bodily fluids and illness.
e. Immunohematology: Antigens and antibodies are studied, especially in relation to blood transfusions.
f. Immunology/Serology: the study and analysis of disease-induced immune responses.
g. Microbiology: the study of bacteria and viruses, as well as their qualities in connection to illness.
h. Urinalysis: the testing of urine to diagnose and treat health problems, among other things.
Recommended: Best science courses to study in the university
Conclusion
A medical laboratory scientist might be thought of as a highly competent "disease detective" whose medical diagnostic testing skills are crucial in the realm of healthcare.
Medical laboratory scientists are in charge of performing a number of tests on patient samples (blood, other bodily fluids, cells and tissues, and so on) in order to determine the presence or absence of diseases. Their work is regarded as critical for illness detection, diagnosis, and therapy.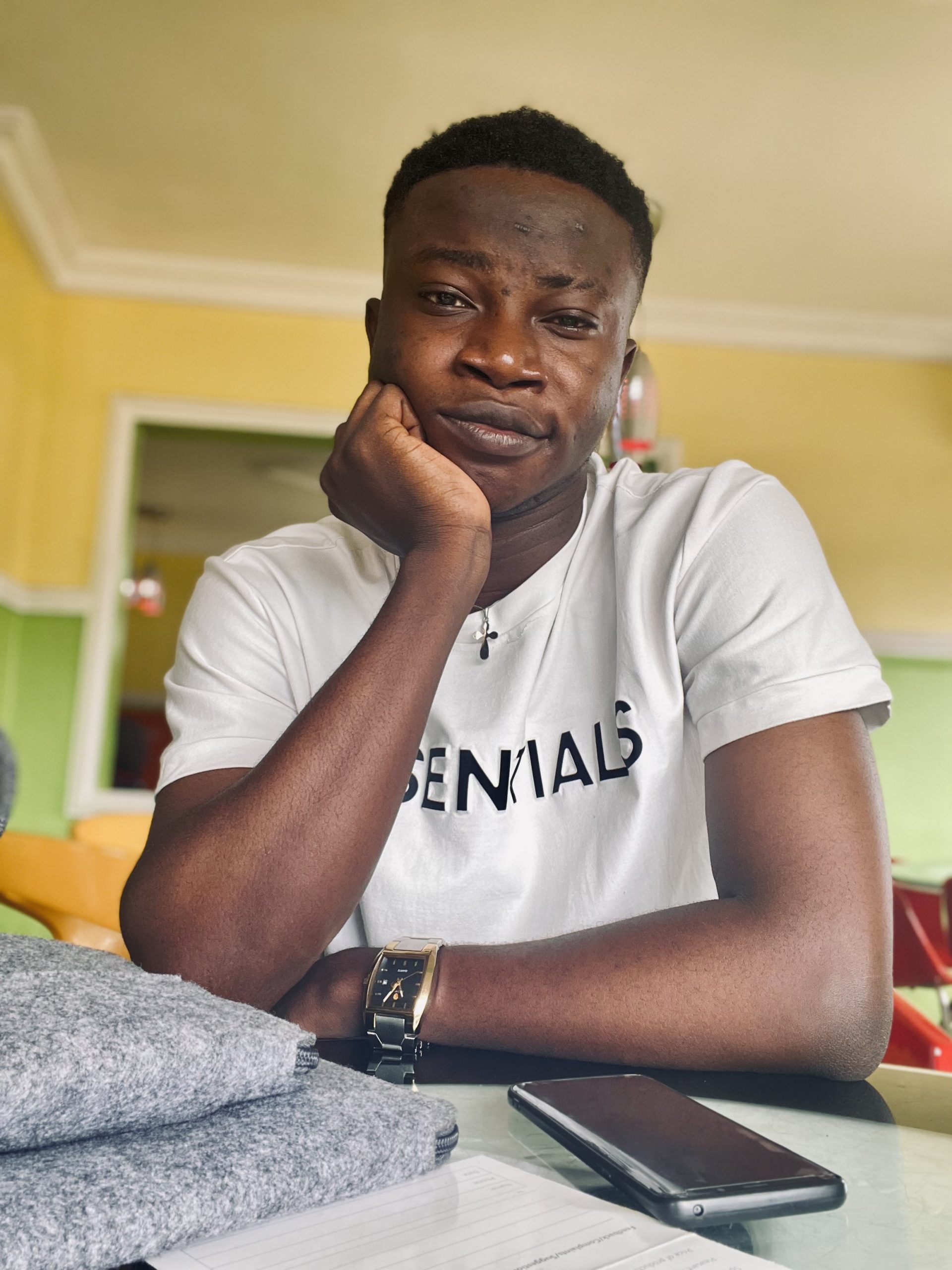 Edeh Samuel Chukwuemeka ACMC, is a Law Student and a Certified Mediator/Conciliator in Nigeria. He is also a Developer with knowledge in HTML, CSS, JS, PHP and React Native. Samuel is bent on changing the legal profession by building Web and Mobile Apps that will make legal research a lot easier.