Advantages and Disadvantages of Studying Abroad: Education is widely regarded as one of life's most crucial phases. It is regarded as one of the most significant potential and assets in the developed world. Only a well-educated person is thought to have the resources and opportunity to realize his or her lofty ambitions. Thanks to  Globalization that has opened up new frontiers, students increasingly want to pursue their studies in foreign countries as expectations and the importance of education rise. In such cases, the benefits and drawbacks of studying abroad are becoming a hot topic of discussion.
There are various advantages to studying abroad, and students who can attend a university in another country are often in a better position than their counterparts at local institutions. However, studying abroad has its drawbacks. In light of this, it is critical to carefully assess the benefits and drawbacks of studying abroad before making a final decision.
This article seeks to explore the advantages and disadvantages of studying abroad.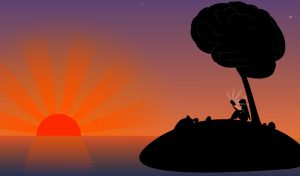 Recommended: How to gain scholarship to study abroad
10 Advantages of Studying Abroad (Merits)
1. Independence and Autonomy: Studying abroad can assist you in achieving self-sufficiency and independence. When you initially arrive in a distant place, you have no friends. You can't help but rely on your abilities and understanding. You must also adjust to an entirely new way of life.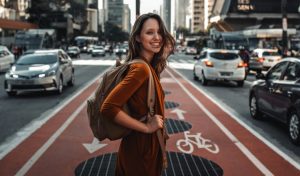 As a result, you'll be able to make more independent and autonomous decisions. Learning how other people live and what values and ideals they adhere to in their daily lives, on the other hand, is a fantastic thing to do. You learn to be self-reliant when you have the opportunity to study abroad.
2. Improving Language Skills: Living in a country where your original language is not spoken is the best approach to develop your language skills. Living in a foreign country expands your vocabulary regularly and exposes you to more informal methods of speaking the language. To improve your English skills, studying in an English-speaking country is a great way to do so. It will help you improve your academic English as well as your conversational and fluency skills.
In addition, If you currently speak English fluently, studying abroad may allow you to study in English while learning a second language from the local community, depending on where the university is located.
Recommended: Advantages and Disadvantages of e-banking
3. Quality Education: Studying abroad can provide you with better learning chances, allowing you to widen your mind, develop new skills, and expand your knowledge. It's a good investment, especially if you want to advance in your career field because studying abroad gives you access to a higher level of education.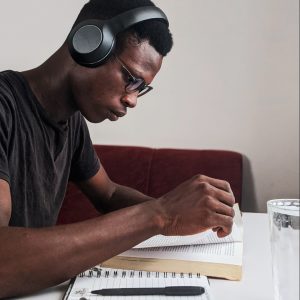 By studying abroad, you can gain access to a wider selection of universities and programs. If you know what type of undergraduate or postgraduate degree you want to study, instead of being limited to what is available in your native country, you can look for universities that are internationally renowned in that sector.
4. Gaining Career Options: Following the completion of their education, some international students decide to apply for work visas to look for work in that country. Studying abroad can widen your postgraduate possibilities by exposing you to a new universe of work opportunities in another country.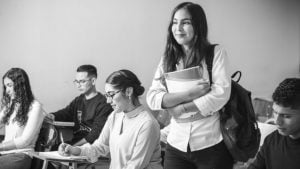 Personal skills gained while studying abroad can be attractive to future employers. Your decision to study abroad will demonstrate your willingness to venture outside of your comfort zone, your global perspective, and your independence.
Recommended: How to become a successful business entrepreneur
5. Networking: One of the best aspects of studying abroad is the opportunity to network. When you attend a college or university abroad, you have a plethora of networking chances. You build new professional contacts and connections while also establishing a good reputation among your peers.
Furthermore, if you can locate part-time employment, you can create a complete network of beneficial connections.
6. Experiencing new countries and Lifestyles (Explore the World): Gaining life experience in a foreign country and culture is one of the most appealing aspects of studying abroad. Immersion in a new culture can be intimidating at first, but overcoming the hurdles of living in a foreign country will boost your self-esteem and independence.
Exploring a new place also entails learning about the local cuisine, history, and customs. Although your university is located in one location, there will be several opportunities to go to other parts of the country, and possibly even other countries nearby. Weekend getaways can provide much-needed relief from studies while also allowing you to learn more about a place.
Also see: Most Popular Revenue Models for How Do Free Apps Make Money
7. Personal Development: Education in a different country is a great approach to develop your career and perhaps even discover hidden qualities in yourself. Experiencing a variety of lifestyles and solutions to common problems will help you develop the character and habits necessary for long-term success.
8. It Looks Good On Your Résumé/ CV: Most developed countries have better educational and learning standards, which makes it easier for applicants with an international degree to find a good job. When an employer sees that you studied abroad on your CV, it shows that you are a well-travelled individual who has developed an international outlook/global viewpoint. As labour markets become more competitive, studying abroad may provide you with the opportunity to find the perfect job.
Recommended: Most Expensive Universities In The World 2023
9. You get to earn foreign currency: Whether you are going into the school on a scholarship basis or you are combining study with work in another country your financial status can change quite a bit. It may be your opportunity to start earning in foreign currency, and if the currency is better than your own that's a plus on your side.
10. New friends are made: In short, the fact of meeting new friends who belong to different nationalities is very interesting since it allows you to interact with different people, experience a multicultural exchange, and have connections outside your country that could benefitial later in the future.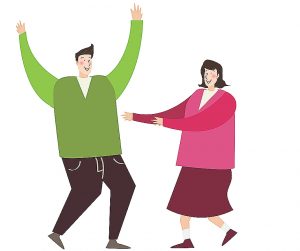 Recommended: Advantages and Disadvantages of democracy
11. Adaptability: Studying abroad is a great way for students to broaden their horizons and improve in many ways, both personally and academically, as well as professionally. Students who choose to study in a foreign country have the unique chance to become fully immersed in that culture, including its language, habits, and values.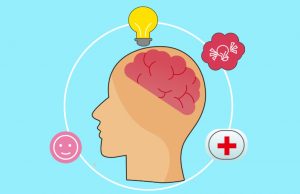 They may become more tolerant and welcoming of others as a result of having their beliefs tested and their horizons widened in this way. Students who decide to study in a country other than their own frequently find themselves adapting to a new grading system, teaching method, and even classroom culture. As they adjust to new circumstances, they will gain the ability to think creatively and solve problems.
12. Time management: One of the greatest benefits of studying abroad is the enhancement of one's ability to manage time effectively. Students who decide to study abroad must master the art of time management in order to successfully juggle their studies, newfound independence, and immersion in a new culture. This may provide kids practice in time management that will serve them well in many situations.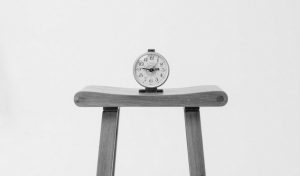 They need to schedule their time well so that they can get all of their schoolwork done, go to all of their courses, study for their tests, and yet have time for extracurricular activities and friendships. Time management and other transferable skills may be further honed by taking advantage of the unique opportunity presented by studying abroad. Improvements in these areas may have a positive impact on a student's achievement in school and beyond.
Recommended: Best Ways To Make Money From An App
Disadvantages of Studying in a foreign country (demerits)
1. Culture Shock Abroad: This is the first obstacle that students may face when relocating to another country. No matter how much homework you do before moving to another country, you are bound to encounter surprises while you are living and studying there. It's even more difficult to adjust to a new culture when you don't speak the native language of your study destination.
2. Very Expensive: Although studying abroad may appear appealing, it is extremely costly. Individuals may find that bearing all of the costs of studying abroad is both costly and tiring. The costs of studying abroad are determined by the location you choose and the university from which you will receive your degree. The higher the costs, the more advanced the country.
Also see: Most profitable skills to learn this year
3. Being Homesick: Studying abroad has a lot of benefits, but it also has a lot of drawbacks. One of them is homesickness, and if you experience it, you can finish up with poor grades and a desire to return home. You may prefer spending your evenings alone rather than gathering with others to discuss the current developments because you do not know anyone there.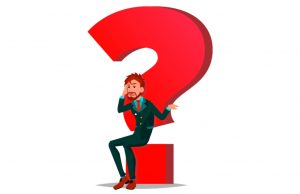 4. Language as a Barrier: When it comes to studying abroad, one of the most significant issues that many students confront is the language barrier. Students who do not speak the original language may struggle to communicate with lecturers and peers.
Some programs may not provide accommodations for non-native English speakers; in this case, you may be expected to complete the same coursework in the same length of time as students who do speak the original language. It is critical to learn the official language of the country to which you have chosen to relocate to profit from the benefits of meaningful discussions.
Also see: African countries where snow falls currently
5. Possibility of Discrimination Because of your Background: The possibility of discrimination and even harassment based only on your appearance/background is one of the most significant disadvantages of studying abroad. This is an issue in many countries, including the most developed. You could have a difficult time integrating yourself into the learning community. If you wish to stay and complete your studies, be prepared to tolerate it.
6. The Credits you Earn May Not Be Useful in Other Countries: Every country has its own set of accreditation guidelines. It's also unrealistic to expect it to be acceptable in every country. The advantages of studying abroad for a career have been well documented, but it is possible that the credits you acquire at an international university will not be transferable to your home country or any other country in the world. This is a serious issue, and it is one of the reasons why some students opt not to study abroad.
Also see: Countries that accept NECO result for admission abroad
7. Longer travelling time: When one studies in a foreign country, one may find himself or herself needing to return home fast in the event of an emergency. You can probably guess how many hours and days it will take you to get home. If you frequently visit your hometown, it is an excellent reason to reconsider your decision and study in a college or university in your hometown.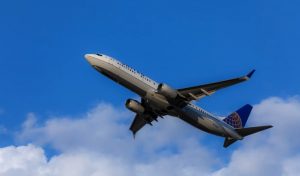 Recommended: Most Expensive Universities In The World 2023
8. You are at the mercy of a new world: If you have ever travelled to a another town alone and you weren't familiar with the terrian but was left to the mercies of Google maps then you know what it feels to be lonley and intimidated. Navigating a foreign terrian can be daunting.
9. Adaptation problems: One of the most difficult parts can be adaptation. When you decide to study abroad, you don't just have to mold yourself to your new university. You also need to face a lot of changes. First, you are in a new country. This translates into new culture. Then comes a different city.
This means that you need to learn how to get around and stock up in a different city. Also, you will have a different home. You need to adapt to this space that you will now call home; and make it yours.
Also see: Differences Between Home Trade And Foreign Trade
10. Procedures and documentation: Everything that has to do with paperwork and registration procedures can be very tasking if you don't know where to start. Studying abroad requires several requirements and bureaucratic procedures, such as filling out the respective applications, processing visas to enter and stay in the destination country, passing certain language tests or specific subjects. The application process may even be too complex and tough discouraging you from going.
Recommended: Most profitable skills to learn in 2023
11. New Environment: Studying in a foreign country has certain significant drawbacks, one of which is the difficulty of adapting to a new environment. Studying abroad is an exciting and demanding experience, but many students find it difficult to adapt to life in a new country.
Culture shock, homesickness, language problems, and social isolation are just some of the difficulties that students may encounter when studying abroad.
12. Lack of Family Support: Studying abroad may be challenging for some individuals since it requires them to be apart from their loved ones for an extended period of time. There are many different ways in which a lack of family support may show up: emotionally, financially, and practically. Students who want to study abroad should have access to emotional support services.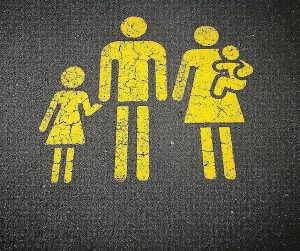 It's common for students to feel homesick, lonely, and isolated while studying abroad. Students may better manage these emotions and adjust to life in a new country if they have a strong emotional support system made up of family and friends. Many students would not be able to afford to study abroad without some kind of financial aid. It's not uncommon for students to ask their family for help with the cost of studying abroad.
Recommended: Advantages And Disadvantages Of Social Media To Students
Conclusion: Studying abroad offers many benefits, but it does not negate the fact that it also has drawbacks. Nonetheless, all these negatives can be overcome by a positive outlook. You can overcome any hurdles associated with studying abroad.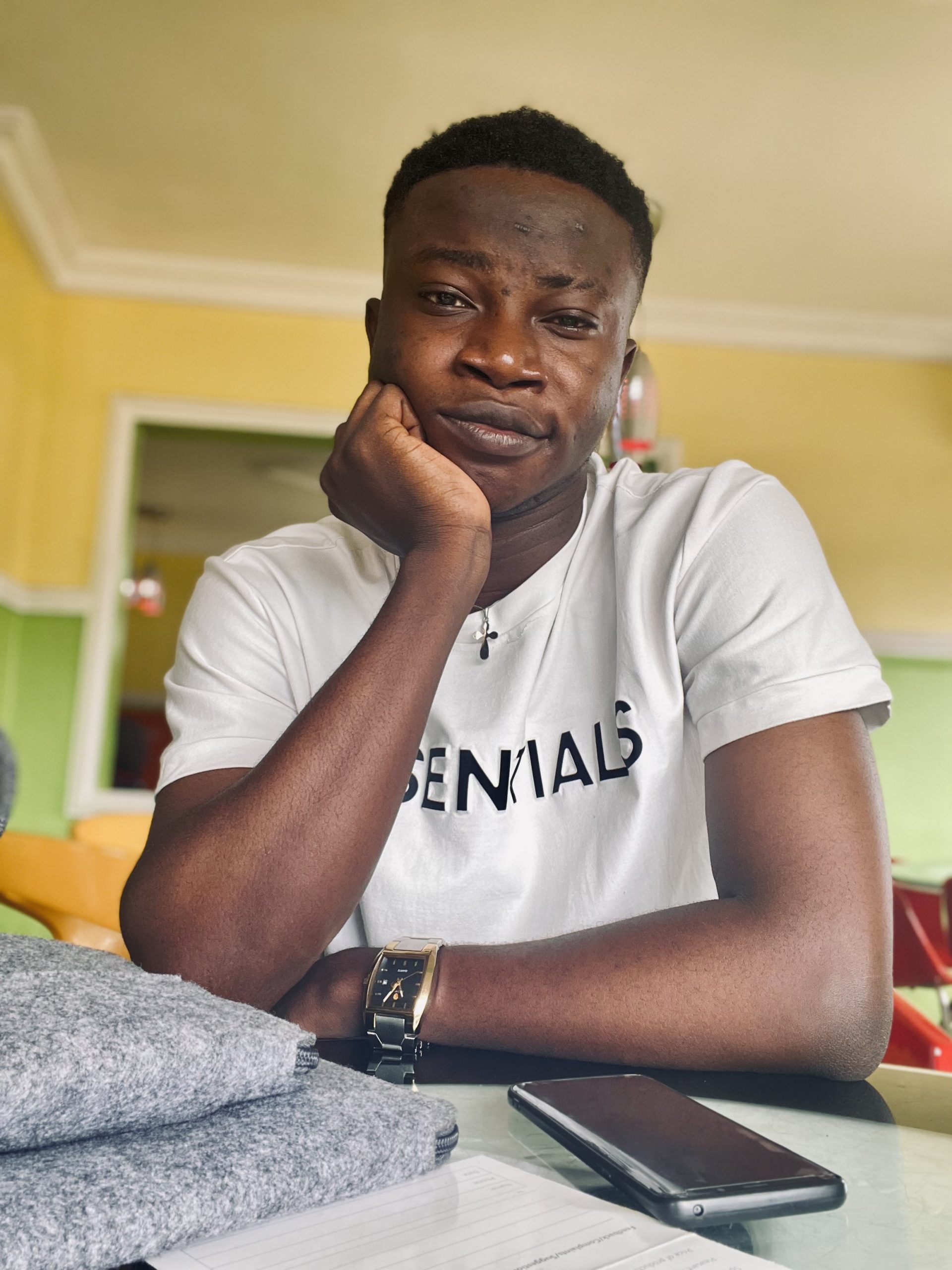 Edeh Samuel Chukwuemeka ACMC, is a Law Student and a Certified Mediator/Conciliator in Nigeria. He is also a Developer with knowledge in HTML, CSS, JS, PHP and React Native. Samuel is bent on changing the legal profession by building Web and Mobile Apps that will make legal research a lot easier.