Is NECO result accepted outside Nigeria? This is perhaps one of the most prevalent questions many students ask today. Everyone wants to know whether they can use their NECO results for admission into institutions that are not in Nigeria. Well, if you actually want an answer to that question, then you are in the right place. I enjoin you to read this work carefully, because you are going to learn even more about NECO results.
The National Examination Council (NECO), is a national certification body that conducts both GCE and SSCE examinations for only students in Nigeria. It was established in April 1999. NECO results/examinations has over the years, been underrated by many Nigerians since there was the West African Examination Council (WAEC) which is given more recognition outside Nigeria. Today, many students prefer taking WAEC examinations to NECO.
Though NECO results are generally disregarded by many persons, it can still be used for gaining admission into Nigerian universities, or other institutions in Nigeria. Yes, this is absolutely possible. However, it is worthwhile to note that NECO results cannot always be used for gaining admission into institutions outside Nigeria.
Also read:
How to answer WAEC questions excellently
Best commercial courses to study in the university
How to prepare and pass post UTME examination excellently
Is NECO Result accepted outside Nigeria?
The answer is Yes! The result or certificate of the National Examination Council (NECO) can be used to gain admission into institutions abroad. However, this is not always the case because some institutions does not accept it yet. Take for instance, if you want to use your NECO result to study in schools like Harvard, University of London etc, it will be probably impossible to use NECO result. The reason is because, those institutions are top tier international schools.
Consequently, they most probably won't accept a national or local examination certificate. Most schools would rather accept WAEC because it is the most officially recognized examination body in Africa today.
This is the core reason why a WAEC result in pertinent to every Nigerian student. It is useful even outside Nigeria. On the other hand, NECO results are more useful in Nigeria.
Also read:
How to combine WAEC and NECO result for admission
Is it possible to gain admission without Jamb? See answers here
Most populated universities in Nigeria (2020)
Recommendation
If you only have a NECO result and you really want to know whether it will be accepted for whatever purpose you want to use it, i personally recommend that you should make enquiries from the institution, or better still, ask those who has tried using NECO result for the same purpose.
Doing this will help you to know whether your own case will be different or not. If you can't make proper entries and you also can find anyone to ask about it, i advice you to quickly use the comment section below this post to tell me where and what you want to use your NECO result for. If I have much details about it, I will give you a reply or make enquiries myself.
In a concluding note, I have said that NECO results can be used for gaining admission into Nigerian universities or institutions. However, I also noted that NECO results are not strictly for Nigeria alone. Thus, it can also be used for gaining admission into some institutions outside Nigeria. Hope this answers your question, thank you.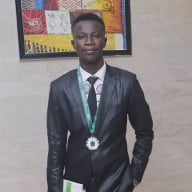 Edeh Samuel Chukwuemeka ChMC, is a Law Student and a Certified Mediator/Conciliator in Nigeria. He is also a Developer with knowledge in HTML, CSS, JS, PHP and React Native. Samuel is bent on changing the legal profession by building Web and Mobile Apps that will make legal research a lot easier.