Highest Paying Courses in Nigeria: When it comes to choosing a course of study, it's OK to pursue your passion, but it doesn't imply you should enroll in a non-profit program. Due to ignorance, many Nigerian students join university without knowing the value of the degree they wish to pursue.
As a result, we've decided to publish an article that will provide you with a list of the highest-paying courses now accessible in Nigeria.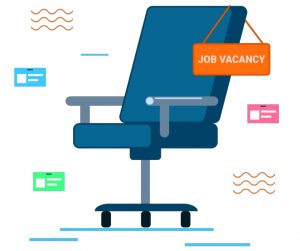 I feel that enrolling in a course that is connected to your passion is a fantastic idea, but this should not tempt you to enroll in a course that will leave you with regrets and problems in the future. Due to the growing levels of unemployment in Nigeria, making the wrong choice of field of study might lead to a slew of problems in the future.
Without spending any more time, let's have a look at this updated list of the top paid degrees available in Nigerian universities.
Recommended: Best science courses to study in the university
15 High Paying Courses In Nigeria with Many Employment Opportunities
1. Medicine and surgery: For Nigerian students, medical and medicine-related disciplines are among the most lucrative. Doctors, surgeons, and other medical officials, regardless of the industry they work in, are among Nigeria's highest-paid professionals.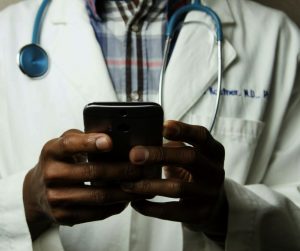 Although most highly paid medical courses to take a long time to complete in Nigerian universities, you can be sure that your time there was well spent once you land a good job in the medical field, thanks to the large sums of money most gainfully employed medical practitioners earn at the end of each month.
2. Engineering/Computer Science: Information technology and its branches play an important part in every nation's growth, which has resulted in a significant need for computer specialists in Nigeria.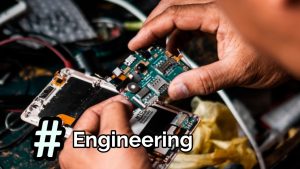 Experts in any computer-related job (particularly those who are specialists in a certain sector) are in high demand in Nigeria, and they are well compensated. Computer science and other related disciplines also provide numerous additional opportunities.
As a computer major, you can specialize in mobile app development (Android or/and iOS), web design & development, embedded systems programming, blogging, digital marketing, social media influencer/PR, online teaching, and a variety of other online and offline information technology-related industries.
The only drawback of studying computer science and related courses is that you can get some of these IT skills even if you don't go to university. Nonetheless, your certificate and any other information you must have gained from the university set you apart from your peers who lack a formal university education in these disciplines and trust me when I say that these things are crucial in gaining any employment opportunity that may come your way.
Also see: Best Countries around the world to practise as a nurse
3. Engineering, Electrical: Electrical and Electronics Engineering, also known as "Elect-Elect," is a very popular course in Nigeria right now with high earning potential.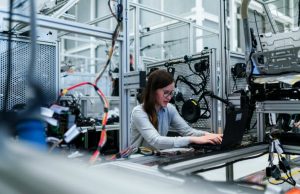 This course is primarily concerned with the study and application of electricity, electronics, and electromagnetic to real-world situations.
Electrical engineers may work almost everywhere where electricity is required. IT businesses, manufacturing companies, telecommunications companies, and aerospace companies are just a few of the various industries.
4. Law: Law is another high-paying subject that we can recommend to students in Nigeria because of the numerous job chances that this course provides.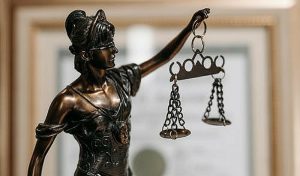 Although most freshly admitted Nigerian legal practitioners grumble about lesser income than their rivals at higher levels, making money as a lawyer requires a great deal of intelligence and networking.
Setting up your own legal practice and working directly with your clients is the greatest approach to generate a significantly better income as a lawyer in Nigeria. Although it is not a simple undertaking, it is one of the finest methods to generate money as a legal practitioner in Nigeria.
Another advantage of this course is that it might help you prepare for a career in politics. If you look at the educational histories of today's well-known Nigerian politicians like Babatunde Fashola, Prof. Yemi Osinbajo, Femi Falana, and others, you'll notice that they all started out in the legal profession before heading into politics.
Also see: Advantages and Disadvantages of Being a Nurse
5. Business Management and administration: Business administration or "biz admin" as it's known among Nigerian students, is a well-paid course. Even while a degree in business administration and management is not necessarily required to run a firm, a certain amount of management experience is required if a business is to expand, which is where our educated business administrators and managers come in.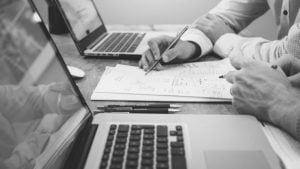 Business administration is one of Nigeria's highest-paying degrees, and specialists in this subject go home happy at the end of each month with a decent income.
Because managing a business is a major undertaking that inexperienced people can't do, your earning potential as a business administrator or manager is mostly decided by your level of experience and knowledge in the field.
6. Accounting and finance: If you're interested in the business side of things, accounting is one of the top commercial courses you can do in Nigeria. You can work practically anyplace if you have a degree in accounting and finance. Airports, banks, churches, hospitals, schools, hotels, supermarkets, government offices, and many others are among the key money-spinning areas where most Nigerian accountants operate.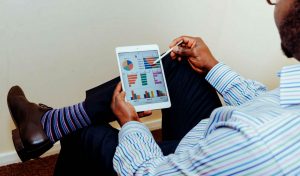 Overall, accounting and finance are some of the most lucrative degrees available at any of the Nigerian colleges that offer them, and it is mostly for students interested in the Nigerian commercial economy.
Also see: Best art courses to study in the university
7. Petroleum Engineering: Nigeria is an oil-rich country, and graduates working for oil corporations such as Shell, Chevron, NNPC, and others are among the best-paid in the country.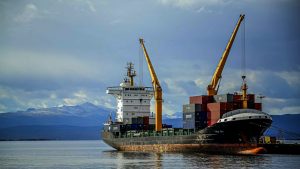 Petroleum engineering graduates play an important role in the advancement of oil mining and petroleum product production in any country around the world, and with Nigeria being a major oil-producing country, you can be sure that petroleum engineers who are experts at what they do are among the highest-paid people in the country.
Petroleum engineering is one of Nigeria's highest-paying degrees, and regardless of the sector you choose to pursue after your time at any higher education school in Nigeria or overseas, you can expect to earn a lot of money when you get a solid job.
8. Estate Administration: For specialists who know their onions in the business, estate management is one of the few underappreciated courses with significant earning potential.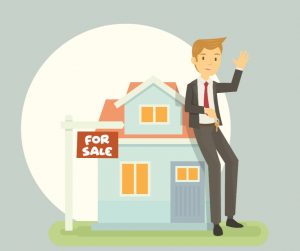 This course primarily focuses on the appraisal, assessment, purchase, management, and, in certain cases, disposal of property. Estate managers are in charge of a building or a set of buildings, which might include offices, hotels, retail outlets, and even residential properties.
In general, estate management is an excellent degree to pursue in Nigeria. In comparison to other developed or developing nations throughout the world, career chances for this degree are limited in Nigeria, however, demand for estate managers has lately increased.
Another advantage of estate management as a study in Nigeria is that it allows you to be self-employed, which means that with sufficient cash, you may create and run an estate management firm without having to hunt for work.
Recommended: Best commercial courses to study in the university
9. Geology: In general, geology is not commonly recognized in Nigeria as a course with significant earning potential, but we recently uncovered this.
Essentially, geology is an environmental science course that studies the solid Earth, the rocks that make it up, and the processes that cause them to change through time.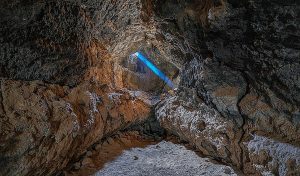 In Nigeria's oil business, geologists are starting to get the respect they deserve. They also know how to discover earth metals, minerals, crude oil, natural gas, precious stones, water, and other materials, as well as how to extract them. Geologists are now in great demand by oil corporations in Nigeria because to their expertise in detecting potential sites for oil development in the country.
In Nigeria's mining industry, geologists are also in high demand. Geology is an excellent subject to take if you're interested in learning more about the Earth and how to use it to generate important cash.
Also see: Monthly Salary of Lawyers in Nigeria 2023
10. Architecture: This year, architecture and related degrees are among the most well-paid in Nigeria. This is a difficult degree to study in any Nigerian institution, but if you're excellent at it, Architecture might be a moneymaker in the future.
As an architect in Nigeria, you may open your own practice and begin drafting construction designs for your clients. In this field of employment, your compensation is mostly determined by your degree of skill, which means that if two architects work on the same project, the senior architect will earn more. As a result, the higher your degree of skill, the more money and clients you will be able to attract.
If you don't want to deal with the stress of starting your own studio, there are numerous other organizations (particularly construction corporations, other architectural firms, and the Ministry of Works) that will gladly recruit you if you're qualified.
Overall, architecture is one of the most profitable disciplines in Nigeria, with substantial income available on a daily, monthly, or contract basis.
Recommended: Merits and demerits of cloud computing
11. Physiotherapy: subscribing to drugs as a means of treatment is not always advisable because of the side effects of most of the drugs use what treatment which in most cases are usually negative. There's also the belief that some health challenges are not advised to be treated using drugs instead some therapeutic measures of procedures should be followed in order to regain natural healing.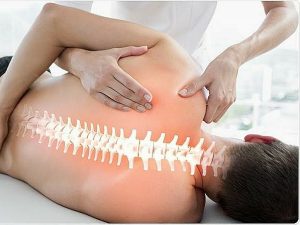 Therapy or therapeutic procedure are often considered as alternative medical process since it only exposes her patient to natural healing process. A lot of people subscribe to therapy because it is safer with less chances of having negative side effect and so it is one of the most reputable medical line in Nigeria and even all over the world. Therapists are in many public and private hospitals providing such services and because it is one of the most reputable professions, therapists are highly paid.
Also see: Differences Between Alpha, Beta And Sigma Male
12. Radiography: Medical radiography is one of the most reputable Medical profession around the world and radiographers provide very essential medical services to patients.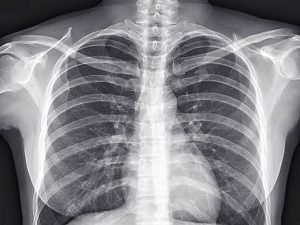 Medical radiographers X-ray the internal organs or body system have patience to detect the course of their ailments. It is not a common profession it is delicate and requires skill. It is done using special medical instruments. Medical radiography is one of the highest paid courses in Nigeria.
Also see: Best Female Musicians In Nigeria 2022 (With Pictures)
13. Mass Communication: Studying Mass Com is one of the prestigious courses to study in Nigeria, this is because of the employment opportunities that is open to anyone that graduates with a degree in mass communication.
The employment opportunities open to such person includes working as a freelance journalist and reporter, public speaking and convener, such person could also be employed in any media outfit like the radio stations, television stations, newspaper and magazine publishing companies and so many others. In considering the remuneration of such person, ranking from being a freelance journalist, one tend to make more money reporting for more than one media outfits.
Although the job is demanding as journalist tend to put themselves on the line in other to get valuable and credible information from reliable sources to share with the people. Some times it becomes very risky, especially during civil and military crisis or pandemic. Due to the nature of the job, employees are paid very well and so, it is one of the highest paying courses in Nigeria.
Also see: Does Money Bring Happiness? The honest truth
14. Medical Laboratory: Studying medical laboratory creates employment opportunities. It is one of the medical professions that are very pivotal to medical practice. They are in charge of conducting tests on patients, collecting samples and specimens for laboratory tests. They are very important in the act of saving lives. It is one of the highest paid courses in Nigeria.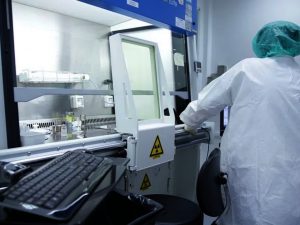 15. Surveyor: surveying is a professional course and graduate of survey provides professional services like measuring landscapes. It is one of the highly demand jobs in real estate and construction companies. It is one of the highest paid courses in Nigeria.
Also see: Most profitable skills to learn in 2023
Conclusion
Finding and following your passion is a fantastic thing to do. However, when pursuing your passion, it is critical to remember that you have a lot of other responsibilities to attend to. With that in mind, it will only make sense to seek a career path that will allow you to meet your necessities while also allowing you to explore your passion.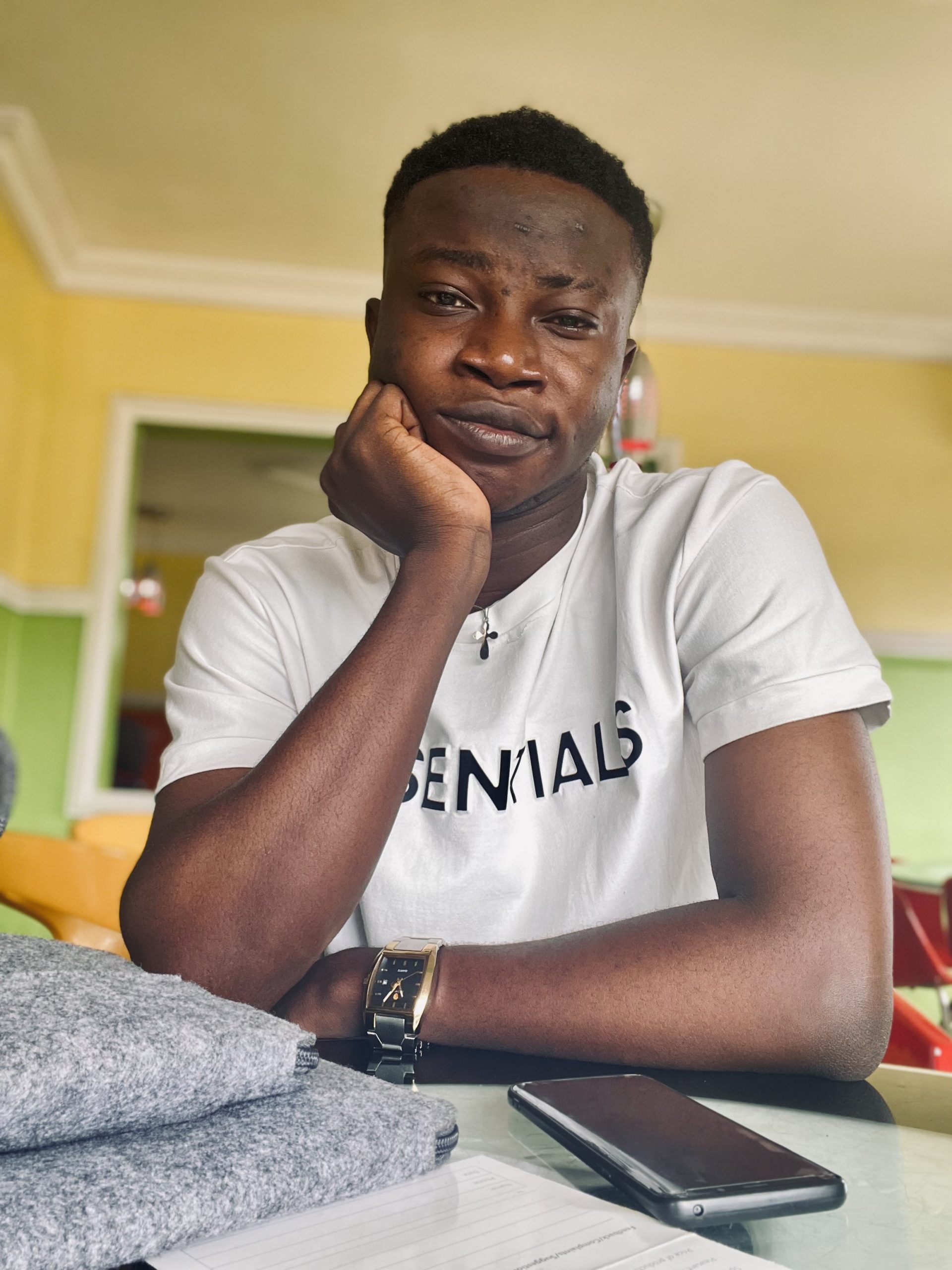 Edeh Samuel Chukwuemeka ACMC, is a Law Student and a Certified Mediator/Conciliator in Nigeria. He is also a Developer with knowledge in HTML, CSS, JS, PHP and React Native. Samuel is bent on changing the legal profession by building Web and Mobile Apps that will make legal research a lot easier.