Best female musicians in Nigeria: The best female artists in Nigeria who have an extraordinary voice and invested more time in their development than other artists are included on our list of Best Female Artists In Nigeria. In Nigeria, there are thousands of female artists, but this article will highlight the top 10.
The music industry in Nigeria is fortunate to have amazing female artists who are the best at what they do and who have met all the criteria for what a good artist is. Nigerians have some amazing female songwriters, musicians, and singers who have endured the test of time and changed the course of history with their extraordinary voices and original methods of self-expression. The top 12 female artists in Nigeria are listed below.
Recommended: Best Rappers in Africa Currently
Top 12 Most Popular And Best Female Musicians in Nigeria 2023
1. Tiwa Savage: The best female artist in Nigeria is Tiwa Savage, a singer, songwriter, and actress from Nigeria. Tiwa started as a backup singer for artists like Mary J. Blige and George Michael. She was the first woman to win Best African Act at the MTV Music Europe Music Awards in November 2018. Since then, she has accomplished several things thanks to her contributions to the Nigerian music scene. Tiwa Savage left Mavins Records and then joined the Universal Music Group. Her songs primarily blend Afrobeats, R&B, and hip hop and are in English and Yoruba.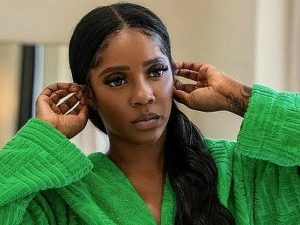 She is now widely recognized as Nigeria's top female musician thanks to her numerous awards, which include the Headies Award, MTV Africa Music Award, and many others. She has gained acclaim and admirers all over the world due to her music style, skill, pertinent lyrics, and other qualities.
2. Yemi Alade: Yemi Alade is no doubt one of Nigeria's most important female musicians. On the continent, she represents one of the most talented and well-liked female musicians. The artist of the Effyzzie band hasn't decelerated since making her breakthrough in the music industry with her famous song "Johnny."  Yemi Alade made her debut in the music industry in 2013, and since then, her talent has been widely praised. Her vivacious stage presence and flair with African influences are shown in her hairstyle, sense of style, song lyrics, and music videos.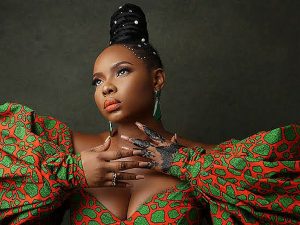 Her distinctive style has given her the nickname "Mama Africa" in the music industry. Every music lover in Africa is familiar with Yemi's distinct and unique African dance moves, musical beats, and styles. The music sensation has made a name for herself among the many male and female musicians on the African continent as one of Nigeria's and Africa's top female musicians.
Also see: Examination malpractice in Nigeria: Causes, Effects and Solutions
3. Simi: Simisola, the singer of the song "Joromi," is one of Nigeria's top female musicians. Since she entered into the primarily male-dominated music industry in 2014 with the song "tiff," the music sensation hasn't slowed down. Simi is a talented Nigerian performer with excellent taste in music.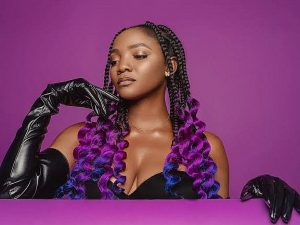 After the success of her well-liked hit "Soldier," in which she performed with rapper Falz, she cut another duet with him. She received three nominations for the duet "Chemistry" in The Headies 2016, for which she was honored. The song, which was one of the Top Ten Nigerian Songs of 2020, was Simi's biggest hit.
4. Tems: Temilade Openiyi, also known as Tems, rose to fame in the music industry after her song "Try Me" became a hit in 2019. Listeners continue to give her more time because of the excellent way she delivers her songs.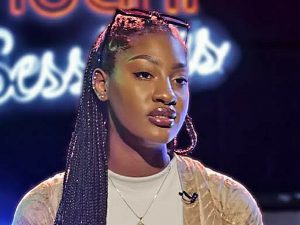 The EP "For Broken Ears," which she released in 2020, featured songs that spent weeks at the top of the "Apple Top 100 Songs in Nigeria." She worked even harder that year. Tems also contributed vocals to the "Made In Lagos" album songs "Know Your Worth (Remix)" by Khalid and Disclosure and "Essence" by Wizkid. Chris Brown, a Grammy Award winner, mentioned Tems on December 19, 2020. She received nominations for Best Female Vocal Performance (The Headies) and Best Alternative Song in 2019 as well as for the 'Next Rated' award in 2020.
Also see: Most Powerful Organizations In The World (With Pictures)
5. Teni: Teni appeared out of nowhere in the music industry like a shocking Netflix blockbuster movie, quickly amassing a sizable and devoted fan base as well as admirers and fame. The young musician's real name is Teniola Apata; she is the younger sister of Niniola, a singer from Nigeria.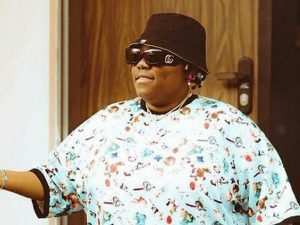 She entered the music industry in 2016, after graduating from American Continental University in the US with a degree in business administration. 2016 saw the release of her first single, "Amen."
The outstanding female singer produced the enchanting song Fargin in 2017. It was streamed on music networks and wholeheartedly danced to in nightclubs and parties. Celebrities, music lovers, and members of the media, in general, praised her skill and knowledge on each of the tracks. The superstar performer has performed in front of sold-out crowds, toured several nations, and won numerous awards in just four years.
6. Niniola: Niniola Apata, a charming singer, is one of Nigeria's most talented female musicians. The older sister of Teni, a rock musician, began her career in the industry with the release of her single "Ibadi" in 2014.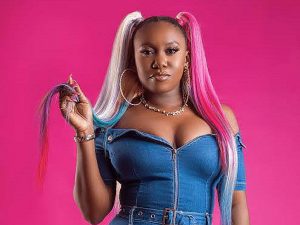 The song was well-received and quickly became a hot topic of discussion across the nation. She was thus selected for the Nigeria Entertainment Award's shortlist for the year's most promising performer. Before making her music and entertainment debut, Niniola placed third in the sixth season of Project Fame West Africa.
Though her skill and knowledge distinguished her from other musicians, her reputation from the competition helped her break into the industry. The debut singles were included on the second season soundtrack of the well-known Nigerian movie "Gidi Up," which became increasingly well-known.
Also see: How to Overcome inferiority complex in 9 Simple Steps
7. Seyi Shay: Oluwaseyi Joshua, also known as Seyi Shay, began singing at a young age as a result of her mother singing in a choir, the songwriting of her older sister, and the DJing of her brother. All of this encouraged her to enroll in her school choir at the age of six and travel the globe with them.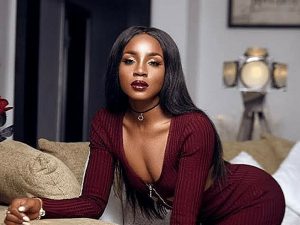 She attended a music school and received formal music instruction before enrolling at the University of East London to study business management. Her musical career began when she agreed to a record deal with a George Martins-run label.
She released the popular song "Ragga Ragga" in 2014, which spent nearly a month at the top of the MTV Base Official Naija Top ten chart. As a result of her success, she released her debut album, Seyi or Shay, in 2015. Seyi has been one of the best female musicians in Nigeria even today, and her music and rhythm are still excellent.
8. Waje: It is important to recognize Aituaje Aina Vivian Iruobe, better known by her stage name Waje, as one of the best female artists in Nigeria. She began singing gospel in her early years for the church choir, and the late Arc Bishop Benson Idahosa, who recognized her talent, helped her pay for her secondary education.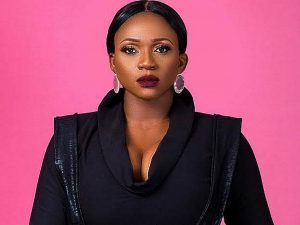 In 2013, she issued her debut studio album of the same name. Waje is a businessman in the music industry who also performed in a tunnel in 2015. In 2019, Hermanus Media, a media company they co-founded with Omawunmi, was also unveiled. Throughout her career, Waje received over 20 nominations for awards, including the 2014 Black Canadian Awards, Best Vocal Performance, and World Music Awards.
Recommended: Richest Companies In The World And Their Market Cap 2023
9. Asa: A legendary performer in both Africa and Nigeria. Even in 2022, Asa songs are still keeping us entertained. Her distinctive singing voice touches the soul, and she writes with the utmost sincerity. Aa was born in Paris to Nigerian parents who were both employed and enrolled in film school there.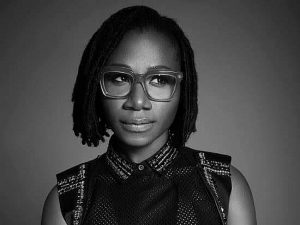 Before moving back to France (Paris), where her career began, she lived in Lagos for about 18 years. She pursued her education in jazz at the IMFP school. She was a phenomenal female singer. As reportedly sold 400,000 albums globally by the year 2014. Those figures don't worry me because Asa is a genuine gem. She seems to take her time when working on these songs. Taking into account that she takes three to four years on average to release each album
10.  Di'ja: Born in Kaduna on August 14th, 1989. Di'ja launched her music career in Canada, where her debut single, "Rock steady," was nominated for the 2009 Canadian Radio Music Awards' Best Urban/R&B Single.
Nevertheless, she received a significant career boost when she won the Best New Artiste prize at the 2008 Beat Music Awards in Canada. Di'Ja released several singles in 2012 while still residing in Canada, including "How Can We Be Friends," "Dan'Iska (Rudebwoy)," and "Hold On (Ba Damuwa). Let's jump ahead to 2014. After relocating to Nigeria, she met Donjazzy, the head of Mavin Records, who put her through an 8-month audition before signing her to her current record label, Mavin Records.
Also see: Most Corrupt Countries In Africa
11. Omawumi Megbele: She was born on 13th April, 1982 in Warri, Delta State Nigeria. She started her music career in 2007 and today, is a recording artiste, R&B singer, songwriter, and stage performer for Itsekiri ancestry. Today, she is the brand ambassador of Konga.com, Globacom, and Malta Guinness.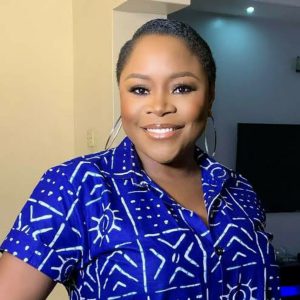 Again, she took part in the initiatives known as "Rise with the Energy of Africa" and "Western African Idols (it is a reality Television program that is a part of the Idols series)". In 2007, her participation in the "Western African Idols" brought her to fame. Also, her second album (The Lasso of Truth) achieved commercial success in Nigeria.
12. Chidinma Ekile: She was born on 2nd May, 1991 in Lagos but originates from Imo State. In 2010, she started her journey to fame in the Nigerian Music Industry in that she won the "West African Project Fame Season 3" as a vocalist which was hosted by MTN ( the giant Nigerian Telecommunication) that year.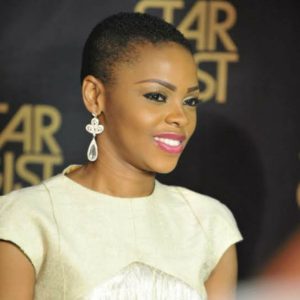 However, she was the first female Musician to reach the zenith of the MTV Base Official Naija Top 10 chart with her music video single known as "Emi Ni Baller". She has other record label which include: "Zando", "Nedjon Media", "2NITE MUSIC GROUP", and "Tubeland".
In 2012, she performed the song, "Kedike" at the ceremony where she released it alongside another song known as "Jankoliko" and these songs made her won the Kora Awards as the Best Female West African Act that year.
She later had an endorsement with the telecommunication giant (MTN) for three years as a huge public figure and this deal got her billions of naira afterward. Most recently, she announced her quit from secular music to gospel music fully and we have seen and heard a few of her gospel songs since after the announcement.
Recommended: How to Network as a Student in College/University
Conclusion
After covering every aspect of the Nigerian music industry, it should be noted that incredibly talented and powerful female musicians have carved out distinct niches for themselves. The actual MVPs of the Nigerian music industry are without a doubt these Top 10 Best Female Musicians in Nigeria. They continue to make waves all over the world despite the criticism and lack of respect they encounter from music fans when compared to their male counterparts.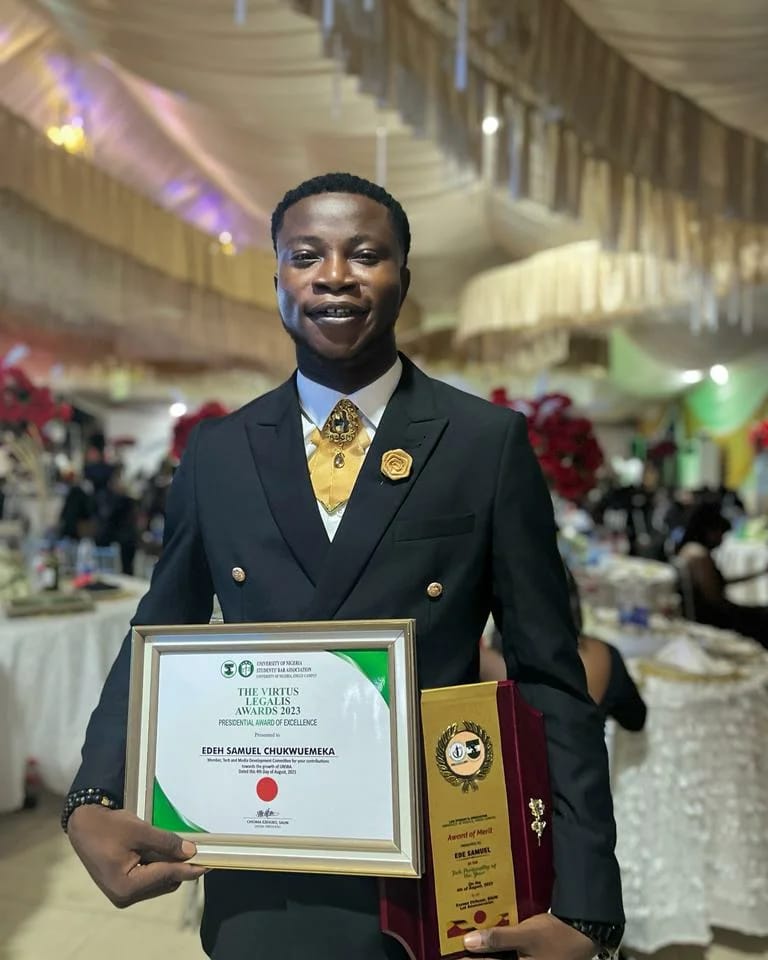 Edeh Samuel Chukwuemeka, ACMC, is a lawyer and a certified mediator/conciliator in Nigeria. He is also a developer with knowledge in various programming languages. Samuel is determined to leverage his skills in technology, SEO, and legal practice to revolutionize the legal profession worldwide by creating web and mobile applications that simplify legal research. Sam is also passionate about educating and providing valuable information to people.