How to network as a Student: Networking is the process of meeting new people in a business or social context. Networking has been recognized to be very beneficial to the growth of people's career. Most of the times, people basically rely on networking when looking for a job or other opportunities. Connecting with people in other profession is a recognized working tool which helps people in every aspect of their career development.
Instead of just reaching out to other professionals in time of crisis, it is recommended that one should create and invest in these relationships while in the course of his career. This is achieved by surrounding oneself with people who share a similar drive and ambition. Therefore, while you are still a student, you can increase and strengthen your network as you keep progressing in life. Why is it necessary to start networking as a student? As already pointed out in a different manner; starting to network as a student gives you a head start. Academic institutions are one of the best opportunities for one to start networking.
It also gives you the time and opportunity to strengthen and sustain your network, as opposed to reaching out to random people when crisis has already arisen. Networking is an essential step recommended to be taken by students to secure their professional careers and nurture their personal growth. They have abundance of opportunities to get exceptional guidance from their mentors, college counselors and career advisors.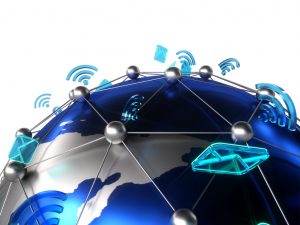 Networking as a student can be a bit challenging because it may demand some level of distraction and commitments, and also for the fact that as a student, you have just little to offer. Therefore the totality of the efforts involved in creating and sustaining networks behoves on the student, especially when the networking is with a higher class.
Recommended: Advantages and Disadvantages of social media to students
10 Networking Tips for Students While in School
Here are tips on how to network as a student:
1. Employ Online Means: Online technology has made networking a lot easier than it would have been ordinarily. With the advent of online technology, people can now meet old and new people via online while in their comfort. Connections can be made through e-mail and social Medias. Social Medias such as Linked In is specifically designed for professional purposes. As a student, you can create your profile and from there start building connections from Linked In. so many professional and companies now owe a Linked In account.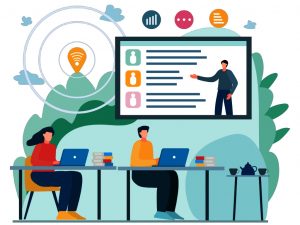 As a student, you can create your profile and from there start building connections on Linked In. As a student, you can connect with channels of the companies and professional which interests you and get their updates. You can as well connect with people whom you share similar drive and ambition with, as you would see from their profile description and interest. Same applies to other social Medias such as Facebook, twitter, Instagram and the host of them.
Also see: How to improve your handwriting skills
2. Attend Local Networking Programs: Sometimes certain programs are organized for the purpose of meeting new people. As a student, you can build your network by attending such programs as it suits your time and availability. Don't just attend and stay; you should get interested in people there and exchange contacts with them.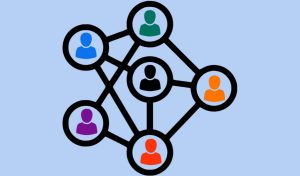 3. Go for an Internship: Internships are job taken by a student in order to learn a trade or profession. Internships are not just opportunities to learn; it is also a golden opportunity to build your network. As a student, you should apply for internship in various firms in line with your interests, to be attended during your holidays. Upon the acceptance of your application, you should avail yourself for the program.
It affords you an ample opportunity of meeting with people who share similar interest with you. There you will meet your fellow interns from various institutions as well as employees who are above your class and are already into the trade or profession of your interest. You can build a sustainable connection with them. Already, they admire your zeal and willingness to learn by your mere act of applying for internship. It will be their pleasure to expose you to several other connection and experiences.
Recommended: How to become an intelligent student at school
4. Belong to and Participate in Organizations: As a student, so many organizations are in existence in your school. They are not just organizations; they are networking opportunities too. They are opportunities to meet and know more people and establish a connection with them. You can find organizations whose goal and objective suits your interest and identify with them.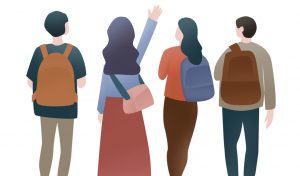 Don't just register and become a ghost member. You should be active and participating. You can belong to as many numbers of organizations as you can deal with, as long as you would live up to the task. Not living up to the task required by an organization which you enrolled with will be counterproductive to your networking ambition because, it will create an unpleasant impression of irresponsibility and distrust on your part.
5. Connect With your Lecturers: Another way of networking as a student is by connecting with your lecturers. Maximize every reasonable opportunity of getting your lectures to know you. If you meet your lecturer in a place which is not your school, you should identify with him and introduce yourself as his student. Some students avoid their lecturers for flimsy reasons which includes that they can be victimized. It ordinarily should not be so.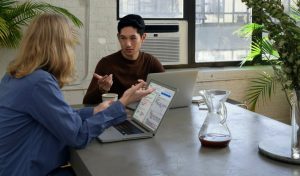 Your lecturers ought to be your mentors. While applying for a job, internship and the likes, you may be required to have your lecturer as your referee (reference). A lecturer agreeing to be your reference is a strong undertaking. No lecturer will stand in that position for student whom he barely knew. Aside this, your lecturer with whom you are in connection with can link you to several opportunities or networking. They will also mentor you into walking through right path, having passed through your stage with a similar interest.
Also see: Differences between wants and needs
6. Attend extra-Curricular Activities: As a student, you should not restrict yourself to academic activities. You should get involved in non-academic activities such as social events, sports and the likes. You certainly will build more networks from such activities.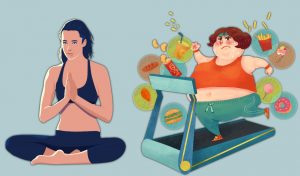 7. Be a Volunteer: Where there is an opportunity to volunteer for a service, you really should consider it necessary. Being a volunteer gives you recommendation which can be included in your curriculum vitae. You can during your volunteer services, build a connection with your fellow volunteers and many other people whom you may have the opportunity of connecting with in the course of your voluntary services. Be a volunteer whenever you have the opportunity suitable for you.
Recommended: Best Side hustles for students while in school
8. Connect with people in your class: While you seek for networks in far places, don't forget people that are proximate to you. Begin with your classmates and others in the same course of study with you.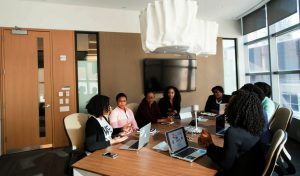 9. Remain in contact with people you already know: While seeking for more networks of people, remember to stay in connection with people whom you have already known. This does not require that you bother with your own availability. It rather requires you to reasonably stay in touch especially when there is an opportunity to do so. If the existing connections cannot be sustained, then the purpose of building the connections at the first place will be defeated.
Recommended: Best science courses to study in the university
10. Part-time Job: Being in the same job with people creates an automatic connection between you and them. As a student, you can try out part time jobs during your holiday, not necessarily for the money but for the experience and the opportunity.
Depending on the nature of the job, you will certainly be exposed to opportunities of meeting more people with whom you can establish a connection with.
Recommended: Which Economic System Is The Best and Why? Answered
Conclusion
Being a student is an ample opportunity to build networks. The status of studentship renders you acceptable and gives you a level ground to meet people from the scratch and gradually build your connections. It also affords you the opportunity to nurture your networks to a sustainable level. Networking as a student therefore demands positive approach as opposed to unintentional approach.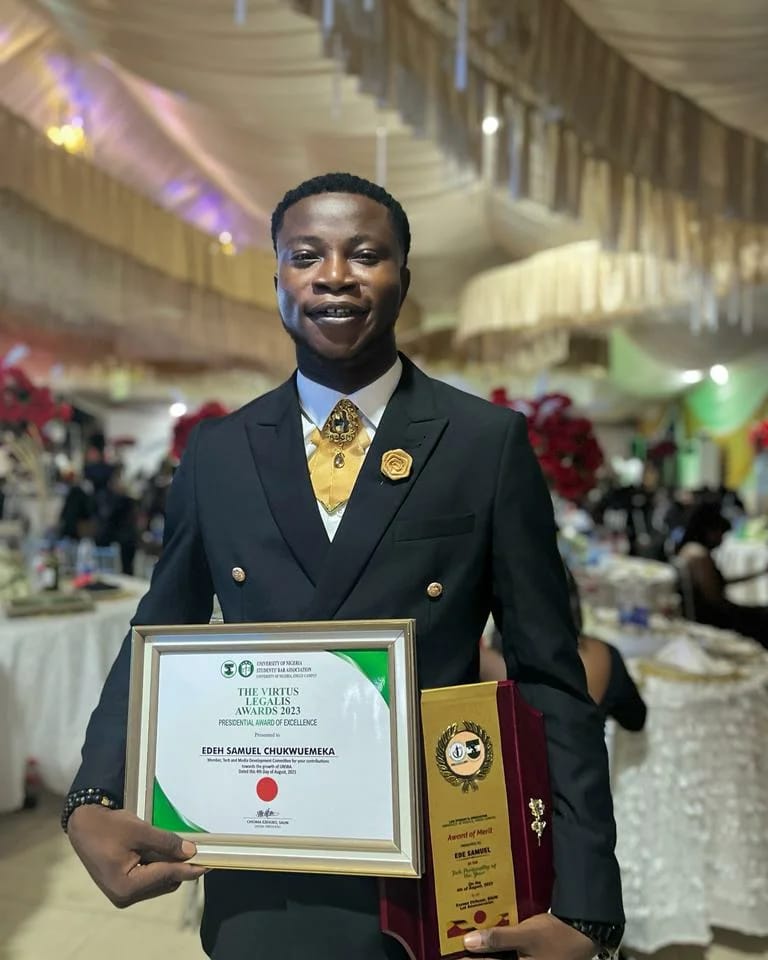 Edeh Samuel Chukwuemeka, ACMC, is a lawyer and a certified mediator/conciliator in Nigeria. He is also a developer with knowledge in various programming languages. Samuel is determined to leverage his skills in technology, SEO, and legal practice to revolutionize the legal profession worldwide by creating web and mobile applications that simplify legal research. Sam is also passionate about educating and providing valuable information to people.