How Much Do Youtubers Earn in Nigeria?: People making money on YouTube is no longer news. People who visit YouTube to watch videos from their favorite channels, such as comedy skits, tutorial videos, musical videos, DIY videos, and so on, are occasionally offered to advertise before and during the viewing experience. The YouTube channel owner will be compensated for the advertisements that are shown.
YouTube is one of the most prominent video sites on the Internet today, having been founded in 2005. According to Ominicore's 2018 YouTube figures, over five billion YouTube videos are watched on a daily basis all over the world. Only Facebook's 2.27 billion monthly active users outnumber YouTube's 1.9 billion.
The amount of views a video gets, the number of clicks an ad gets, ad quality, video duration, and Adblockers are all factors that influence how much money YouTubers make.
This method has been used by YouTubers from all over the world, including Nigerians, to generate money.
YouTube is an intriguing method to generate money, and when done correctly, it can be a highly profitable business venture. In this piece, we discussed some basic information regarding how much YouTubers in Nigeria make, as well as ways for doubling your income just by generating video content and selling it on YouTube.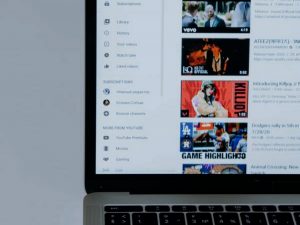 Recommended: Salary of Lawyers in Nigeria 2022
What Are The Most Effective Techniques To Make Money On YouTube?
1. Use YouTube Ads to monetize your videos: YouTube monetization is based on Google AdSense, which is a platform offered by Google. Actually, it is Google AdSense, not YouTube, that pays you for your videos. AdSense is in charge of displaying advertisements in your videos.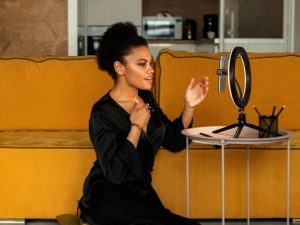 Your channel must have at least 4,000 hours of watching time and 1,000 subscribers in the preceding year to be eligible for monetization. This policy went into effect at the beginning of 2020, and it's another way for YouTube to encourage watching time (rather than view count, which was the platform's prior purpose).
2. Get sponsorships for your video contents: If you look at some of the most popular YouTubers' videos, you'll see that many of them incorporate sponsorships and commercials. Many businesses currently fund YouTube channels in exchange for direct advertising.
You may need to submit a thorough proposal outlining your talents in order to acquire sponsorship. Make sure you're familiar with both your target demographic and the brand you're marketing. The nicest aspect about sponsorships is that there are no fees to pay to YouTube.
Sponsorship money is sometimes significantly greater than that of YouTube advertisements. You'll need to put yourself out there if you want to land a sponsorship deal and become a YouTube influencer.
Also see: Advantages and Disadvantages of Being a Self-employed
3. Affiliate items can be sold and promoted on your YouTube channel: "Affiliate marketing" refers to the practice of selling things in exchange for a commission. Affiliate marketers are paid by hundreds of thousands of organizations, large and small, to promote their products.
Affiliate marketing is a popular method to earn money online from the comfort of your own home. Create a vibrant YouTube channel and use it as the primary catalyst for driving traffic and making sales for affiliate websites instead of depending on static blogs to get readers to affiliate links.
4. You may make money by selling your own items or services: Find out what your audience wants and provide it to them. If you want to keep 100% of the profits and have complete control over the money flowing in? You must sell your own items or services in order to do so.
Consider the following scenario: you construct a $250 small online training program. If you can convert just one viewer out of 1,000 to your $250 video course, you'll make $250 per view, which is more than 59 times what you'd make from YouTube adverts.
You can sell your products on Amazon, Shopify, Jumia, or Konga, among other major e-commerce platforms. These platforms give you access to an internet store where you may sell your goods. You can lead people to your e-commerce location on any of the platforms and make some extra money by discussing or connecting your products in your videos.
Recommended: Salary of Nurses in Nigeria 2022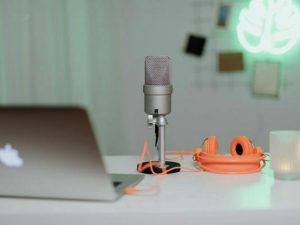 What Do You Think Youtubers Earn In Nigeria?
The majority of Nigerian YouTubers monetize their channels using the Google AdSense program. This means they'll only get compensated if their audience sees what they've supplied. If no one watches their videos, they will not make any money. The bulk of Nigeria's top YouTubers earn millions of Naira every month via YouTube AdSense.
Because the typical pay rate for each ad view on YouTube is between $0.01 and $0.03, a YouTuber may make $18 every 1,000 ad views, which is equivalent to around $3 to $5 per 1,000 video views. A top YouTuber may also make up to $5 every 1,000 video views, according to estimates.
This amount is determined by a number of factors, including the nature of your material, the audience you're aiming for, how frequently you publish stuff, and so on. As a result, relying just on CPM estimations to forecast how much money you can generate on YouTube is problematic.
On the other hand, some Nigerian YouTubers make money through sponsored commercials and affiliate marketing.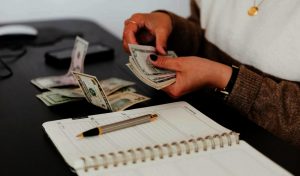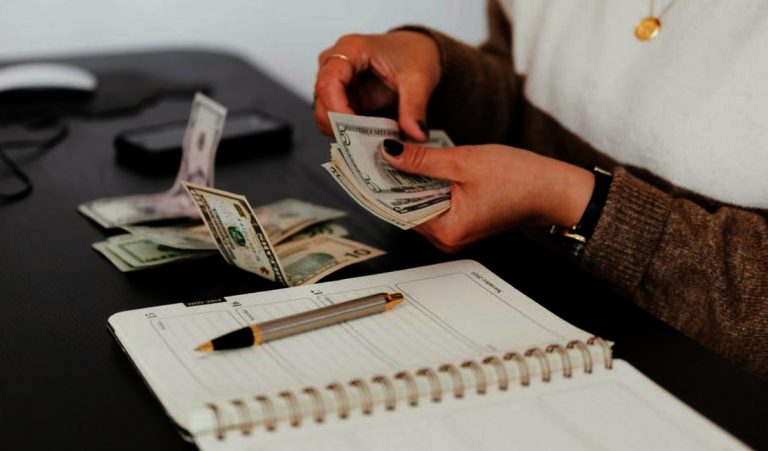 Recommended: How to become a better version of yourself
When a corporation pays a YouTuber to create a video that promotes their products or services, it is known as a sponsored advertisement. A sponsored advertisement might pay a YouTuber anything from 500,000 to 5 million Naira, depending on the brand and the YouTuber's prominence.
When a YouTuber recommends a product and instructs his or her audience to use his or her promo code when signing up to utilize the product, this is known as affiliate marketing. The more people who use the YouTuber's promo code, the more money he may make and the more likely he is to be endorsed by the firm whose items are being suggested.
International events such as the pandemic had an influence on YouTube profits, with most Youtubers seeing a nearly 30% drop in earnings. That's why most YouTubers hedge their bets by monetizing their channels through sponsored promos, affiliate marketing, channel sponsorships, and fan fundraising, among other methods.
Recommended: How To Balance Your Social And Academic/School Life
Crowdfund Your Projects
One of the finest ways to generate money on YouTube is through crowdfunding if you need money for your project. You only need to ask your audience for money. Establish a reasonable donation goal after deciding on the cause you want to support. To create your crowdfunding account, select a website from the list of those that YouTube has endorsed. In your video material, promote your endeavor. Describe your objectives in these videos.
To promote your crowdfunding campaign on your social networks, develop a successful social media plan. Increase your CTAs and offers to persuade people to make a donation. Link to your crowdfunding account from the descriptions of your YouTube videos.
Also see: Countries with the best education system in the world
Some of The Most Important Facts About YouTube Money
1. YouTube isn't a quick way to generate money: Stop thinking you'll make quick money by uploading a few videos to your channel and hope one of them will go viral. This isn't a game!
YouTubers put a lot of money into it, which means they obtain a good set of equipment. They spend money on cameras, stands, lighting, and backgrounds, as well as editing time.
Recommended: Best countries to do business in Africa
2. Advertising: Advertising is the key to making money on YouTube. Advertisers marketing their material online provide for 95 percent of YouTubers' monthly income.
You are only compensated when your viewer interacts with an ad, not every time someone watches one of your videos (that may or may not even appear).
Even after everything has been stated (or written), putting it all together still requires some effort. However, when it all comes together, it'll be really fulfilling, and you'll have the flexibility of a boss.
3. Content of exceptional quality: Successful YouTubers care about their audience and how they want to deliver value, not simply for the money. To generate money on YouTube, you must produce high-quality, compelling videos on a regular basis and cultivate a significant fan base.
Then YouTube will see how many subscribers you have and how many views you have. They'll also prioritize your videos in their search results. It's only at this moment that you'll be able to make the big sums of money you've been dreaming about.
Recommended: How to become rich overnight
Conclusion
YouTube is a phenomenal method to supplement your income, but it's not simple. To generate a significant amount of money, each video must attract thousands of viewers. Understand that you'll need to earn people's confidence in your channel by consistently producing high-quality material that entertains, informs, and delights them.
Making money on YouTube doesn't have to be reliant on advertising, and it doesn't have to be limited by new advertiser regulations. The good news is that you may increase your monthly profits by combining two or more strategies to make money on YouTube.
Make sure, however, that your video content is of sufficient quality for your intended audience. If you have a little more cash to spend on equipment, instead of utilizing the camera on your phone, invest in a nice digital camera.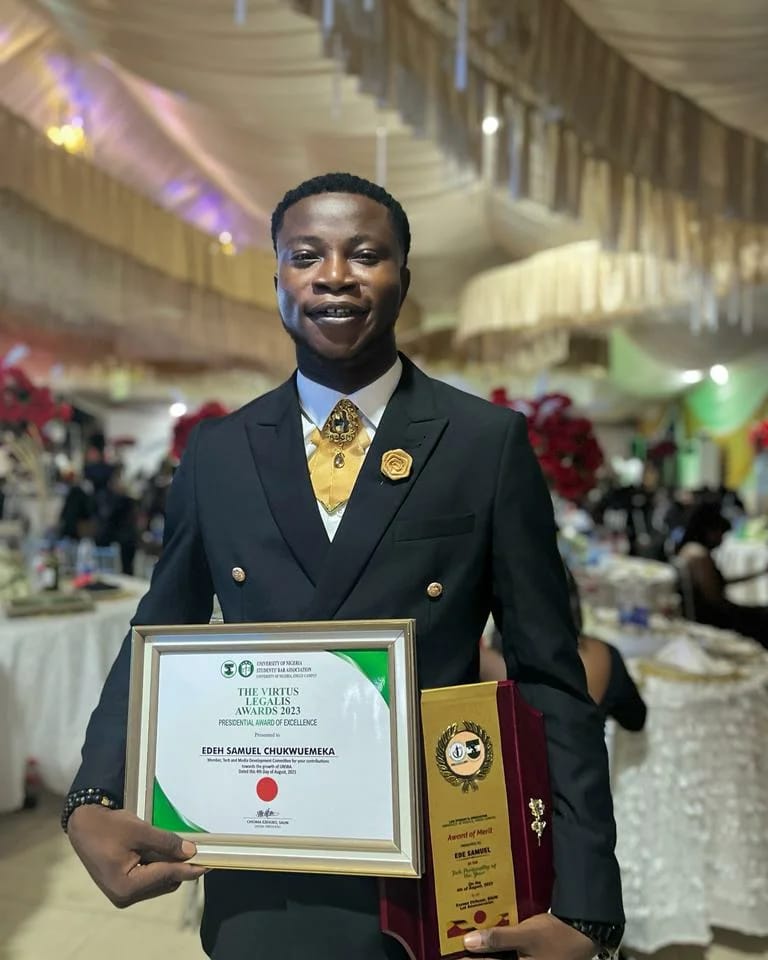 Edeh Samuel Chukwuemeka, ACMC, is a lawyer and a certified mediator/conciliator in Nigeria. He is also a developer with knowledge in various programming languages. Samuel is determined to leverage his skills in technology, SEO, and legal practice to revolutionize the legal profession worldwide by creating web and mobile applications that simplify legal research. Sam is also passionate about educating and providing valuable information to people.