Most beautiful Russian women: Russia is home to some of the world's most attractive ladies, with many famous models and actresses hailing from the nation. These ladies are noted for their beautiful characteristics, such as their dazzling blue eyes, high cheekbones, and sharp facial features. Natalia Vodianova, Irina Shayk, and Anna Kournikova are among the most well-known Russian beauties, having created reputations for themselves in the fashion and entertainment worlds.
There are also many other lesser-known but as beautiful Russian ladies who have grabbed the hearts of people all around the world. Regardless of their physical attractiveness, it is crucial to highlight that these ladies are more than their appearances. They are gifted, clever, and successful people who have made important contributions to a variety of professions.
Recommended: Most Dangerous Means of Transportation and Why     
Top 10 Most Beautiful Russian Women 2023
1. ANNA KOURNIKOVA: Anna Sergeyevna Kournikova was born 7 June 1981. She is a former professional tennis player from Russia who is now a television personality in the United States. Because of both her physical attributes and her celebrity status, she is often regarded as one of the most famous tennis players in the world. Fans searching for photographs of Kournikova when she was at the height of her success caused her name to become one of the most commonly used search terms on Google Search.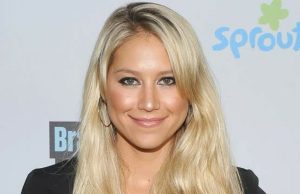 In 1998, People magazine ranked Anna Kournikova one of the 50 most beautiful people in the world, while ESPN.com users voted her the "hottest female athlete." In 2002, she also came in first position in both the US and UK versions of FHM's list of the 100 sexiest women in the world.
2. NATALIA VODIANOVA: Natalia Mikhailovna Vodianova is a Russian supermodel born 28 February 1982. She is a Russian supermodel and actress, as well as a Goodwill Ambassador for the United Nations. Her nickname is Supernova.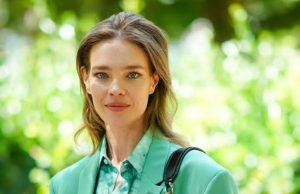 Vodianova is a mother to a total of 5 children. In addition to that, she is a member of the Board of Directors for the International Special Olympics. In 2021, the United Nations Population Fund (UNFPA), an organisation concerned with sexual and reproductive health, selected her to serve as a Goodwill Ambassador for the organization.
Harper's Bazaar bestowed to Vodianova the "Inspiration of the Year" award in the year 2010. She was honored as Woman of the Year by Glamour magazine in 2014, and the publication also presented her with its The Voice for Children award.
Also see: Differences Between Interest Groups and Political Parties
3. MARIA SHARAPOVA: Maria Yuryevna Sharapova is a Russian tennis player who was formerly ranked number one in the world. Sharapova was born on April 19, 1987. She was rated world No. 1 in singles by the Women's Tennis Association (WTA) for a total of 21 weeks throughout her time competing on the WTA Tour, which extended from 2001 to 2020. She is one of just 10 women in history, and the only Russian, to win all four Grand Slam titles in her career.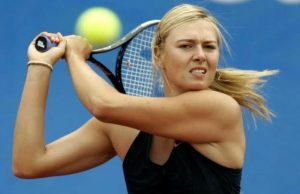 In addition, she is a winner of an Olympic medal, having taken second place in the women's singles competition in the Olympics held in London in 2012. Since she went professional in 2001, she has earned a total of $285 million (including prize money), making her the highest-paid female athlete in the world according to Forbes, where she has held this title for the past 11 years in a row. Sharapova has appeared in a number of modeling projects, one of which was a spread in the swimsuit issue of Sports Illustrated.
4. ALINA MARATOVNA KABAEVA: Alina Maratovna Kabaeva or Kabayeva is a Russian politician, media manager, and former individual rhythmic gymnast. She was born on May 12, 1983, and her full name is Alina Maratovna Kabaeva or Kabayeva. The Russian government has honored her with the title of Honored Master of Sports.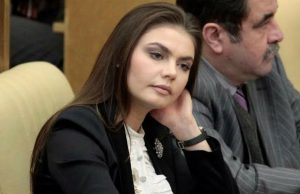 Kabaeva is one of the gymnasts in the history of rhythmic gymnastics who has won the most medals overall. She has won two medals at the Olympics, fourteen medals at the World Championships, and twenty-one medals at the European Championships.
She has allegedly been Vladimir Putin's longterm mistress. Putin is the president of Russia. Due to the fact that she is both lovely and graceful, she is still considered to be one of Russia's most beautiful ladies.
See also: How To Become Good At Physics: 12 Effective Ways
5. NATALYA IONOVA: Natalya Ilinichna Ionova is best known by her stage name, Glukoza, although her real name is Natalya Ilinichna Ionova. She entered this world on June 7th, 1986. She is both a singer and an actor in Russia. People find her appealing because of her physical characteristics, which include her light blonde hair, blue eyes, and thin physique.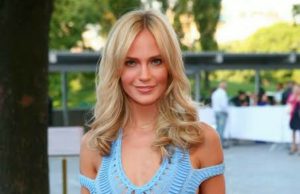 Her stage presence, charm, and talent as a performer are three more outstanding qualities that set her apart from other performers. Her songs and words may also strike a chord with particular listeners, which is another factor that contributes to her popularity.
6. ALLA PUGACHEVA: Alla Borisovna Pugacheva is a well-known Russian and Soviet musical artist. Her full name is Alla Pugacheva. Her professional life began in 1965 and continues to this day, despite the fact that she is no longer actively performing on stage. born on the 15th of April, 1949.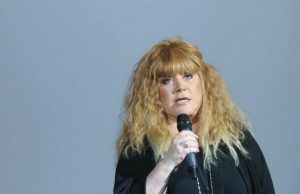 Pugacheva's discography consists of more than 100 albums, CDs, and DVDs, and her music library contains more than 500 songs in a variety of languages, including Russian, English, German, French, Kazakh, Hebrew, Finnish, and Ukrainian. Her music collection also includes songs in Hebrew. Pugacheva's albums were distributed internationally, including in Russia and the countries that were a part of the former Soviet Union, as well as in Japan, Korea, Sweden, Finland, Germany, Poland, Czechoslovakia, and Bulgaria.
Recommended: 5 Countries with the Worst Electricity Supply in the World
7. VICTORIA BONYA: People believe and consider her beautiful because of her looks, the way she dresses, and the way she carries herself. Victoria Bonya is a prominent figure who is recognized for her profession as a TV presenter and model.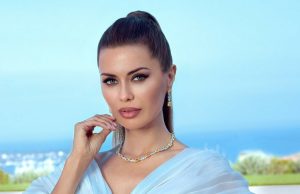 People see beauty in her. She exudes a wonderful air of sophistication while still maintaining a laid-back demeanor. She is really good at what she does and maintains her concentration throughout.
8. MARIA KIRILENKO: Maria Kirilenko is a highly good tennis player, and her career as a player has also been quite successful for her. She is a phenomenal tennis player, but in addition to that, she is a jaw-droppingly gorgeous and incredibly desirable Russian lady in the year 2023. In the year 2006, Kirilenko was chosen to represent Adidas' Stella McCartney tennis collection as the brand's face.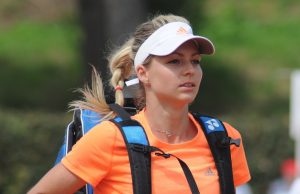 She eventually rose to prominence as one of the hottest tennis players in the world. Kirilenko became one of the youngest winners of the Canadian Open as well as the US Open junior events in the year 2002, which contributed to the rise in her level of fame.
Also see: Differences Between Being Rich and Being Wealthy
9. ANNA SEMENOVICH: Semenowich was an ice dancer who competed professionally in the past and is well-known all over the world. She is highly known for her athletic prowess, but she is also successful in the modeling, acting, and singing industries.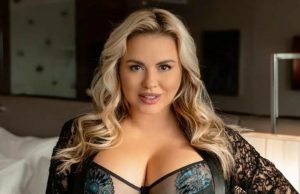 She participated at the European Championships in the year 2000 as well as the World Championships in the same year, which is a testament to her stunning good looks. She won the bronze medal for Russia at the competition. In point of fact, she is among the most stunningly attractive ladies that Russia has to offer.
10. NYUSHA: Anna Vladimirovna Shurochkina. She was born on August 15th, 1990 in the city of Moscow, which is the capital of Russia. She is one of the most well-known vocalists in Russia and has a massive fan following across the country. Her popularity in Russia is unmatched.
She began singing professionally at the early age of three and had long cherished the idea of being a singer. Her singing career began when she was just three years old. At the age of five, she made her recording debut with the song "Pesenka Bolishoi Medveditsi." Her real name is Nyusha, and she was born on August 15th, 1990. Her stage name is Nyusha. When there is an audience present, Nyusha always presents a gorgeous appearance.
See also: Characteristics Of A Good Leader: 13 Great Leadership Qualities
Conclusion
In a subtle conclusion, Russian women seem to have captured the fancy of lots of the fans across the world with their unique styles, physique the carriage. They are not just beautiful and elegant, they are smart and industrious.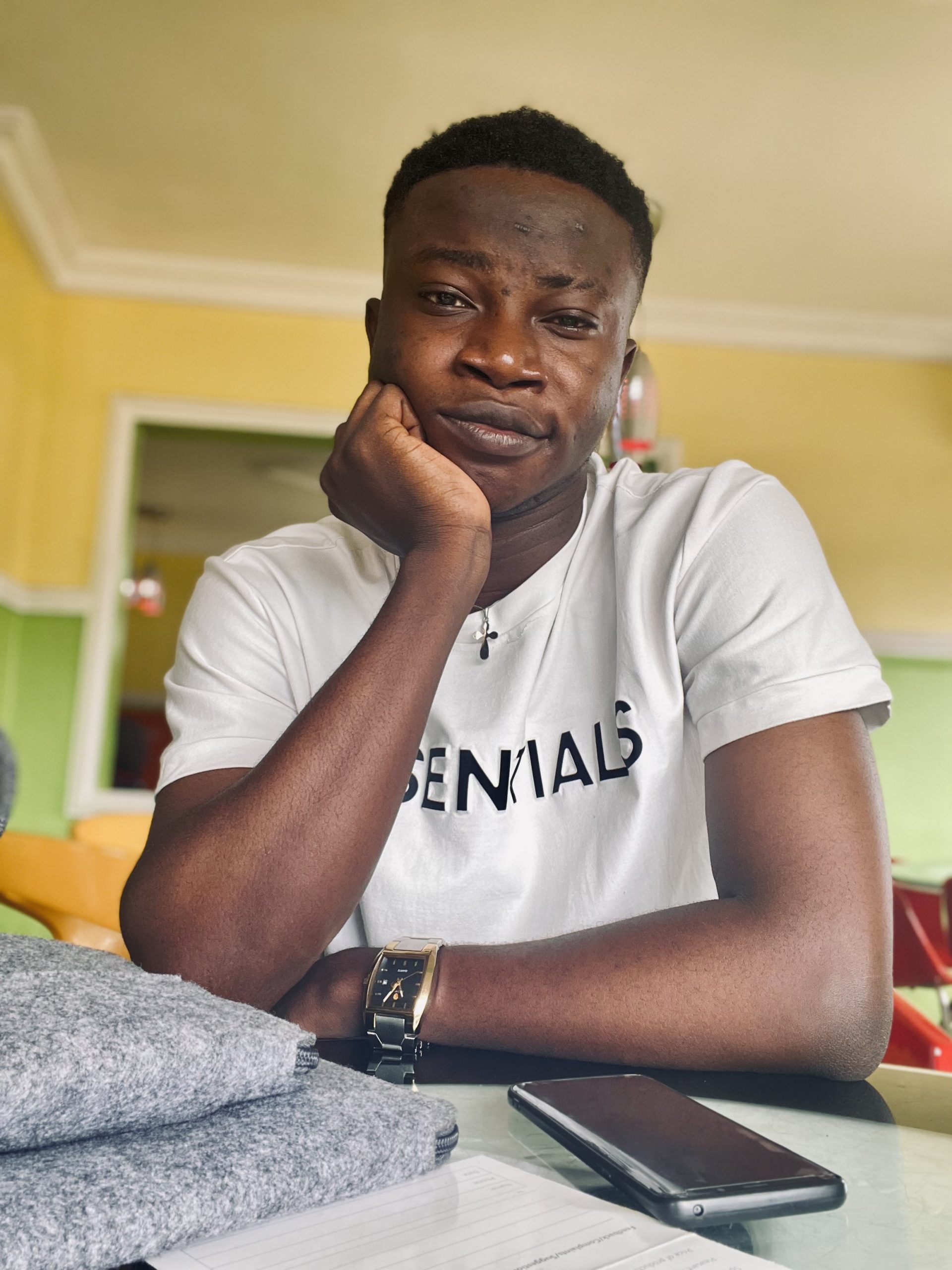 Edeh Samuel Chukwuemeka ACMC, is a Law Student and a Certified Mediator/Conciliator in Nigeria. He is also a Developer with knowledge in HTML, CSS, JS, PHP and React Native. Samuel is bent on changing the legal profession by building Web and Mobile Apps that will make legal research a lot easier.