Cheapest Cars In Nigeria And Their Prices: Cars are endless commodities. They have become so useful and even indispensable in the 21st century. This means that there will always be production and revamping of Cars. Cars are costly Commodities generally, yet there are cars that are relatively cheaper. There are car manufacturing companies that only produce luxurious cars. Such brands are usually very expensive.
However, there are still other brands that produce cars targeting both the rich and average income earners as their customers. You can always get one at a friendly price whether for new one or tokumbo. It is noteworthy that a car is said to be Cheap if the price is friendly and also if the cost of managing and maintaining the car is friendly. Often times, cars that cost less on purchase also cost less on maintenance.
Recommended: Advantages and Disadvantages of being Famous
Top 10 Most Affordable and Cheapest Cars In Nigeria And Their Prices 2023
Here is a list of the cheapest cars in Nigeria and their price
1. Toyota Camry: Toyota Camry is a very popular product in Nigeria. The automobile is manufactured by the Japanese and distributed to various countries. Toyota Camry has taken over Nigerian roads. In fact, Toyota Camry is one of the most used Cars in Nigeria. The company has remained reliable in its product by offering for value strong, long-lasting and cost effective vehicles.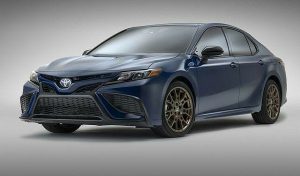 Toyota produces both for the rich and the average income earners, and in Camry you can find relatively cheap cars of which the prices vary depending on the model, the condition of the vehicle and the dealers. Currently in Nigeria, one should be able to purchase Price a brand new Toyota Camry at the price of ₦3,500, 000 (three million five hundred naira). The prices are friendlier for tokunbo and for the earlier models of Toyota Camry.
One can get Toyota Camry 2008 model (tokumbo) at ₦1,700, 000 (one million seven hundred thousand naira) and more or less depending on the condition, the seller and other factors. If not for the current inflation in Nigeria, it should cost much less ordinarily. Toyota Camry, not only that it is relatively cheap, is an economy friendly vehicle. The cost of maintaining Toyota Camry is quite cheap compared to other brands of awkward and luxurious cars. It conserves fuel comfortably.
Moreso, the vehicle parts are all in there in the market. You can always get replacement still at an affordable rate. Toyota Camry affords you seamless comfort. The latest models are of course costlier but not exorbitant. For the earlier models such as from 2003 to 2015, they can be gotten at a price within the range of ₦1,700,000 – ₦4,000 000 (one million seven hundred thousand naira to four million naira).
Recommended: Most Complex Movies of All Time
2. Toyota Corolla: Here is another Toyota product that is relatively cheap in Nigeria. Toyota Corolla just like Camry has dominated the Nigerian roads and extends to other various countries even. Toyota Corolla has earlier and latest models and their prices vary accordingly. Toyota Camry is one of the best and fast-selling. Cars in the world and has remained at the forefront of automobiles.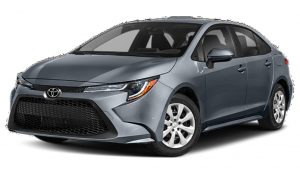 The brand is known for the value it offers at an affordable cost, its reliability and durability. Toyota Corolla is also celebrated for its fuel economy, availability of parts in the market space, reasonable comfort and its maintenance efficiency. Corolla has a similar price range with Camry. Tokumbo can be gotten at a price within the range of ₦900, 000 and ₦3,500, 000 (nine hundred thousand naira and three million five hundred thousand naira).
For the latest models like 2020, a budget of about ₦6, 000,000 (six million naira) should be able to purchase one. Of course it can be gotten at a price that is more or less depending on the seller and the condition of the vehicle.
Also see: Most Technologically Advanced Countries in the World 2022
3. Volkswagen Beetle: Volkswagen Beetle is a mini two-door vehicle with curvy shape. The shape of the vehicle has earned it so many native names in various countries where it has dominated or featured, Nigeria inclusive. It is a calm little vehicle that is quite affordable although it is not so dominant in Nigerian roads.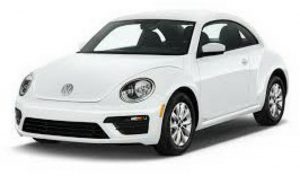 Volkswagen Beetle is lovable because it is economy friendly by the rate at which it conserves fuel, and it is cheap to maintain generally. It is also a very strong and durable vehicle. The vehicle can be gotten at ₦500,000 or at some other figures close to this.
Recommended: Cheapest Cities in the United States (US) 2022
4. Honda CR-V: Honda CR-V is one of the cheapest cars hovering all over Nigerian roads lately that is being produced by the Japanese. Honda CR-V has a beautiful and strong body build and the models have undergone a number of modifications, and every modification appears more beautiful than the later. Honda is known for manufacturing strong, durable and reliable automobiles, and Honda CR-V is not without this Honda notable quality.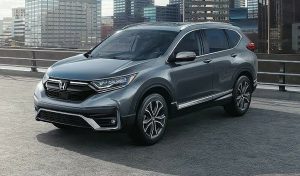 Asides being relatively cheap, Honda CR-V is cost friendly to maintain. The car has a good fuel economy, it gives you a comfortable ride, has swift acceleration, spacious cabin and other interesting features in a ca. One can get a second hand Honda CR-V in Nigeria within the price range of ₦1,000 000 and 2, 500 (one million naira and two million five hundred thousand naira) or at some other figures close to this.
You can get the new one at a more or less price. The prices will always differ depending on the model, the dealer and other factors, but not materially different from the above price.
Recommended: Highest Paying Programming Jobs in the World
5. Toyota Sienna: Toyota products have been so friendly to Nigeria. Sienna is one of the most patronized cars in Nigeria. A lot of people have confirmed how efficient it is to use and maintain Toyota Sienna. It is affordable, it does not consume a lot of fuel, it is easy to control and it gives comfort.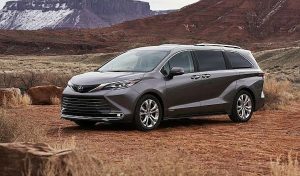 In Nigeria, Sienna is seen as a family car because it seems to be serving best for that purpose. The car is spacious and renders comfort. Yet, the auto parts are well available in the market space. You can get a tokumbo Toyota Sienna at the range of ₦900,000 to ₦5, 600, 000 (nine hundred million naira and five million, six hundred thousand naira) for models 2001to 2011.
6. Volkswagen Golf: Volkswagen Golf has got later beautiful revamp. People that have used the car will attest to how easy it is to use and how economy friendly it is. The earlier models of Volkswagen Golf can be gotten at a price within the range of ₦550,000 and ₦900, 000. Newer models range from ₦2, 500, 000.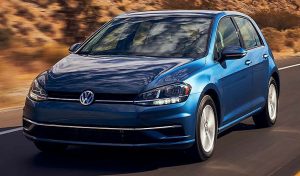 Recommended: Best Presidents In Nigeria Ever and their Achievements
7. Kia Soul: Kia Soul is an economy friendly vehicle manufactured by Kia and distributed in Nigeria and other countries. The vehicle is in its 3rd generation. You can get a used Kia Soul in Nigeria at the ranger of ₦700, 000 or so.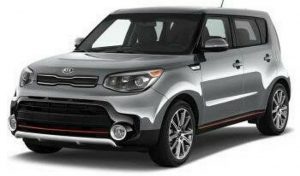 In fact, you readily will get it at a lesser price because Kia does not offer a second-hand value.
8. Honda Accord: Honda Accord is also a brand dominant in the space of the Nigeria roads. You can get a used Honda Accord in Nigeria at ₦1, 800, 000 or more depending on its condition. Honda Accord is also notable for its fuel economy, cost friendly maintenance and swift control.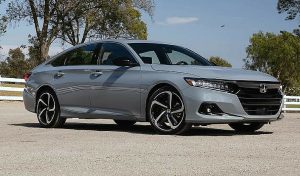 Recommended: Apple Watch Vs Samsung Watch: Which Is Better? The Honest Truth
9. Mercedes Benz C200 (2000 – 2001): As at 2023, the price of this car is less than a million Naira in Nigeria. This car comes with the sweet design of Mercedes Benz and usual functions that you will really love.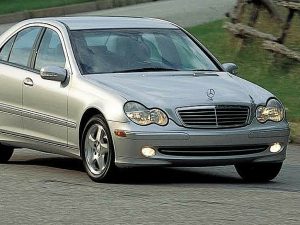 This car company has already established itself as the King of automobiles all over the world. It is a brand of automobiles in Germany and is popular for the precise manufacturing of their cars. The company's vehicles are extremely luxurious, durable, strong, and with glittering looks.
However, most people think that Mercedes car products are so expensive (because of the quality and durability of cars it produces). So, people (in Nigeria) believe the fallacy that there is no cheap Benz in the country. Today, the price of this Mercedes Benz in Nigeria is ₦800,000. So, if you are looking for a cheap car in Nigeria, this car is advisable for you.
10. Lexus RX300: This is an SUV product. Today, it is so cheap that you should consider buying it in Nigeria. It comes with an interior of boss-sized cabin and a neat design and style that will really leave you stunned. This car brings premium comfort to the person who drives it and can easily compete with other standard cars (such as the Toyota Siennas).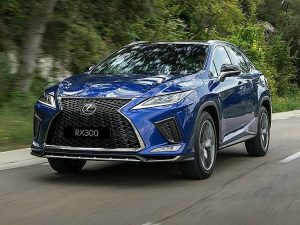 As at 2023, Lexus RX300 is one of the most famous SUV products in Nigeria and can boast of durability, affordability, and reliability. Today, its price in Nigeria is ₦1,000,000 (this price is so cheap when compared with the price of other products with the same quality).
Recommended: Characteristics of a good scientist
Conclusion
There is no uniform price for cars in Nigeria or even at anywhere but there is always a price range as were implicated here. Noteworthy also is that what constitutes a cheap commodity is always relative. The above has identified the car brands you should be looking out for if you desire an affordable car.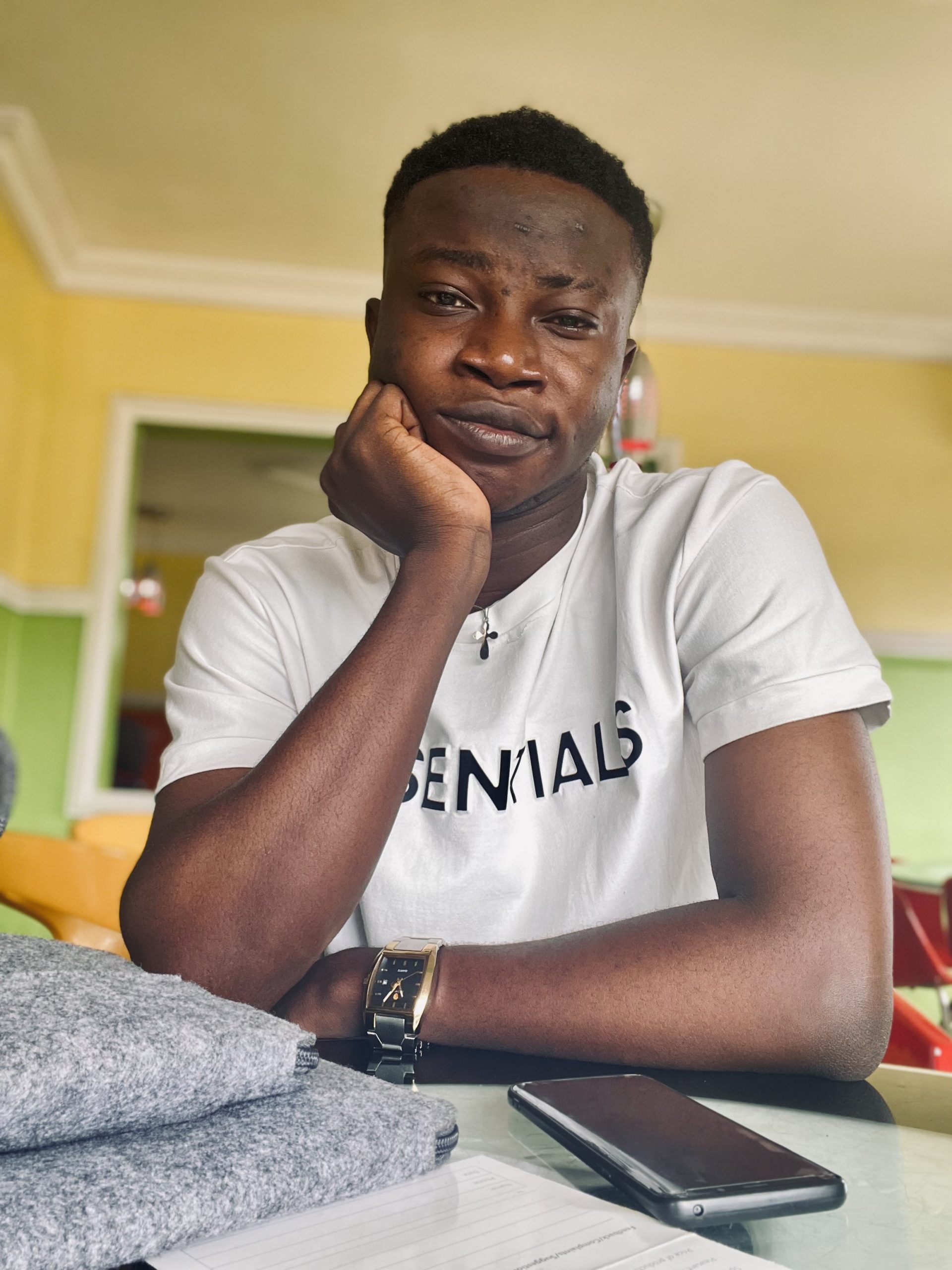 Edeh Samuel Chukwuemeka ACMC, is a Law Student and a Certified Mediator/Conciliator in Nigeria. He is also a Developer with knowledge in HTML, CSS, JS, PHP and React Native. Samuel is bent on changing the legal profession by building Web and Mobile Apps that will make legal research a lot easier.