Most Complex/Complicated Movies of All Time: Isn't it amusing how occasionally a movie comes along that messes with your mind? movies are more akin to puzzles or riddles, the solutions to which are highly elusive. Yes, you might leave annoyed or, in my case, utterly enthralled, but over time, you'll likely feel the urge to watch the movie once more. Otherwise, you may visit the encyclopedia or Google. Nevertheless, you might not be able to comprehend the movie completely.
However, there is no need to worry because we will provide explanations for all the perplexing movies on one site. The top ten movies that are the most challenging to comprehend are listed below. Yes, the problems that are presented to adults and even young children in these films have solutions. On Netflix, Amazon Prime Video, and other streaming services, you may see a number of these complicated films.
Recommended: Best movies for Lawyers and Law Students
10 Most Confusing Films Of All Time
1. Mulholland Drive: Mulholland Drive, a masterpiece and one of the best movies of the twenty-first century, is best analyzed thematically rather than chronologically. David Lynch encourages the audience to come to their conclusions and use their lenses in doing so. The way "Mulholland Drive" is written ensures that there is always room for interpretation. No matter how many mind-bending movies you've seen before, "Mulholland Drive" will leave you baffled and more perplexed than before. This was known to the studio, which had Lynch write "10 clues to decoding this thriller" and place it on the back of its CDS.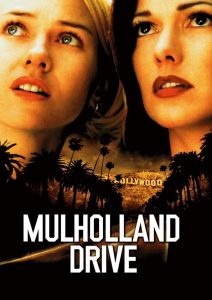 Lynch unexpectedly uses sound and uses gorgeous color schemes with significant symbolism. The film contains subtle hints that help reveal the meaning. The movie opens with a dark-haired woman who lost her memory following a vehicle accident being found by Betty, a woman trying to become famous as an actress in Los Angeles. "Mulholland Drive" is a cinematic masterpiece with stunning photography and outstanding acting that transports viewers to a surreal universe.
2. Primer: It takes a few viewings of "Primer" before you comprehend what the movie is trying to convey. It's not your typical movie in any manner; the settings are dull, blurry, hurried, and inexpensive, but it doesn't detract from the compelling story. It integrates these drawbacks into the tale quite masterfully. "Primer" dives directly into the time travel paradoxes, whilst other films skirt over them. It manages to tell a highly plausible story, making the audience concentrate to follow along and understand the logical ramifications of what is happening.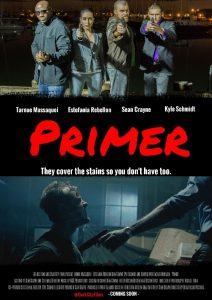 In the story "Primer," young scientists building an error-checking device accidentally invent the time machine and learn about the evil implications of their discovery. It simply amazes its audience because it is a smart movie that is both funny and sincere. In a genre where having a strong visual presence and appealing graphics are crucial, "Primer" uses concepts to achieve the same effect.
Also see: Advantages and Disadvantages of Being an Entrepreneur
3. Enemy: In the film "Enemy," Denis Villeneuve was Jake Gyllenhaal's director. Jake's character teaches history, and one day a colleague advises him to watch a particular movie. While viewing it, he notices that a character resembles him. To understand more about the actor and his career, he sets out on a difficult mission.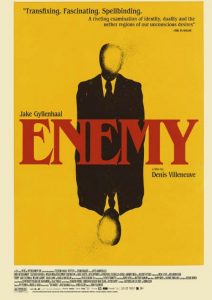 The soundtrack for this movie was moody and understated, but it erupted when it was necessary to give the movie a surreal feel. This film, which features excellent acting, makes viewers feel the character's struggle. According to Villeneuve, it is about a man's subconscious decision to return to his pregnant wife after leaving his lover. A mind-bending, tightly-held psychological thriller called "Enemy" transports its audience on a surrealistically emotional journey.
4. 2001 – A Space Odyssey: A film with amazing special effects, camera work, and set design is "2001: A Space Odyssey." This Kubrick classic was well ahead of its time and provoked many ideas in viewers. A journey about human evolution, "2001" is more than just science fiction. It has the most infamous transition cut in cinema history, cutting from the most sophisticated spaceship to the first tool used by humanity.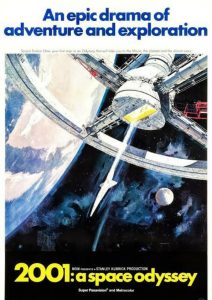 You must unwind to enjoy "2001." It asks you to relax and take in the unusual and lovely sights without feeling bad about the lack of a thorough characterization. When the film first came out, critics criticized it for having no speech and for Kubrick not providing any context. The movie "2001," which expanded the possibilities of cinema, is so intricate and full of nuanced signals that it continues to confound viewers to this day. Up until the last 30 minutes or so, it takes a simple course before becoming something difficult to understand. Like all great filmmakers, Kubrick allows his viewers to choose their meaning.
Recommended: Best Education Systems In The World 2022
5. A Clockwork Orange: "A Clockwork Orange," one of the most divisive movies ever created, grips you and keeps you firmly seated in your seat the entire time. It exhibits the worst forms of horrific brutality, weirdness, perversity, and intense emotions. This groundbreaking Kubrick film still affects modern culture today. The story of unhappy Alex and the government's subsequent "reformation" of him makes you reflect on how awful the world is on both extremes of the spectrum.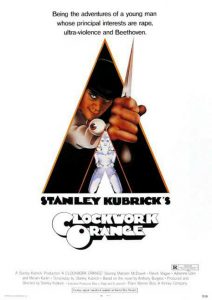 Even though "A Clockwork Orange" is by no means a pleasant movie, Kubrick's obsession with perfection and Malcolm MacDowell's outstanding Alex performance force viewers to engage in meaningful thought. In "A Clockwork Orange," the difficult query is posed: If we take away people's ability to choose between good and evil, are we also taking away their humanity?.
6. Shutter Island: In the neo-noir psychological thriller "Shutter Island," directed by Martin Scorsese, two US Marshals look into the disappearance of a murderer who fled from a facility for the criminally insane. The movie has a lot of unexpected twists and turns that could make viewers queasy. This film masterfully assaults the audience's senses, leaving them with all the pieces of the puzzle. It is faithfully adapted from a book written by Dennis Lehane. Ben Kingsley, Leonardo DiCaprio, and Mark Ruffalo star in the acting classic "Shutter Island," which has a shocking ending.
You must watch "Shutter Island" again to fully appreciate all the minor things you missed the first time. It's one of those incredibly uncommon movies that, after a second viewing, radically how you see the narrator. The dark movie "Shutter Island" will make you wonder about your sanity.
Also see: Best Books on Love and Relationship
7. Fountain: The Fountain by Darren Aronofsky wasn't well received by reviewers or moviegoers in 2006, but it has since developed a cult following. Aronofsky eschews the traditional storytelling method in this movie. There are many ways to interpret the plot; the film's brilliance comes in its complexity and nuance, which let the audience interpret it from their unique point of view.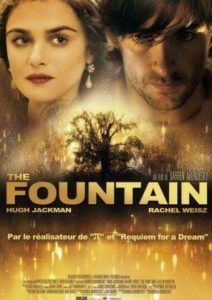 Hugh Jackman's character Tom, the protagonist of "The Fountain," travels through three parallel realities while assuming three separate identities. In the first timeline, he appeared as a conqueror searching for the tree of life in the 16th century; in the second, he is a doctor searching for a treatment for his wife's (Rachel Weisz) illness; and in the third, an astronaut searching for the planet Xibalba in the year 2500.
The visual feast "The Fountain" features one of the greatest film scores ever. A distinct and perhaps perplexing cinematic experience is produced by the plotlines' seamless visual integration.
Also see: How to become a successful lawyer
8. Cloud Atlas: Six distinct timelines that switch after each scene are followed in the science fiction movie "Cloud Atlas," which was directed by Tom Tykwer and The Wachowskis. The movie is difficult and mentally challenging because of its tone and structure. Although it has a fantastic ensemble cast, some have criticized the film for being overly ambitious and having too many linked characters.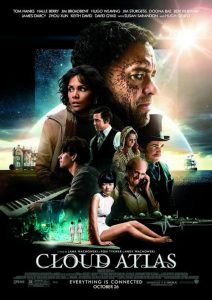 The movie "Cloud Atlas" has elements of science fiction, historical drama, comedy, and romance, giving viewers the feeling that they are seeing several separate movies at once. The film "Cloud Atlas" is expertly constructed, allowing no room for its points of view to become lost in the entwined plot.
9. Moon: In the movie "Moon," Sam Rockwell plays astronaut Sam Bell, the sole occupant of an automated lunar mining station where helium-3 is being extracted from lunar rocks and sent back to Earth. Sam is ready to break his isolation as his three-year posting is set to finish, but something goes awry.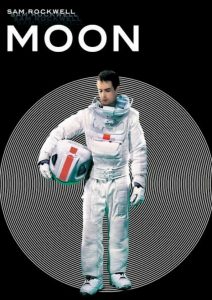 The moving story "Moon" raises fundamental questions about the place of ethics in science as well as topics like corporate greed, humanity, and compassion. Rockwell expertly leads this movie, evoking the loneliness and seclusion of the protagonist for the audience. It is an independent science fiction film that is visually stunning without the use of computer graphics. An excellent work of art, "Moon" offers its viewers a useful, enjoyable cinematic experience.
Recommended: Countries with the Most Handsome Men in the world
10. Predestination: Predestination, an Australian fantastical film featuring Ethan Hawke and directed by Peter and Michael Spierig, is faithful and tragic with an incredible undercurrent of various genres that viewers can appreciate. The movie is highly innovative and unusual, with some classic "science fiction" elements. Unsurprisingly, Hawke gives a brilliant performance as the unnamed lead, while Sarah Snook dazzles the audience with her versatility as an actress.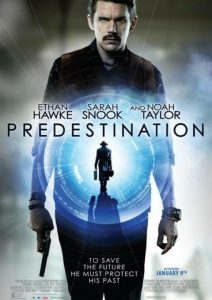 Hawke's character is a time-traveling agent for an undercover agency that exploits its capacity to change time to prevent crimes. The "Fizzle Bomber," a terrorist who detonated a bomb in New York City in 1975 and killed 11,000 people, is the target of his final mission. This gripping, thought-provoking, and incredibly inventive movie keep viewers on the edge of their seats right up until the very last frame.
Recommended: Advantages and Disadvantages of Delegated Legislation
Conclusion
The best movies are those that stick with you long after you've seen them and frequently explore concepts that are too broad to take in all at once. These films demand that you revisit them to understand the story and identify the gap you initially missed. The movies on the list above are the kind that takes numerous viewings to fully understand because they are so complicated and strange.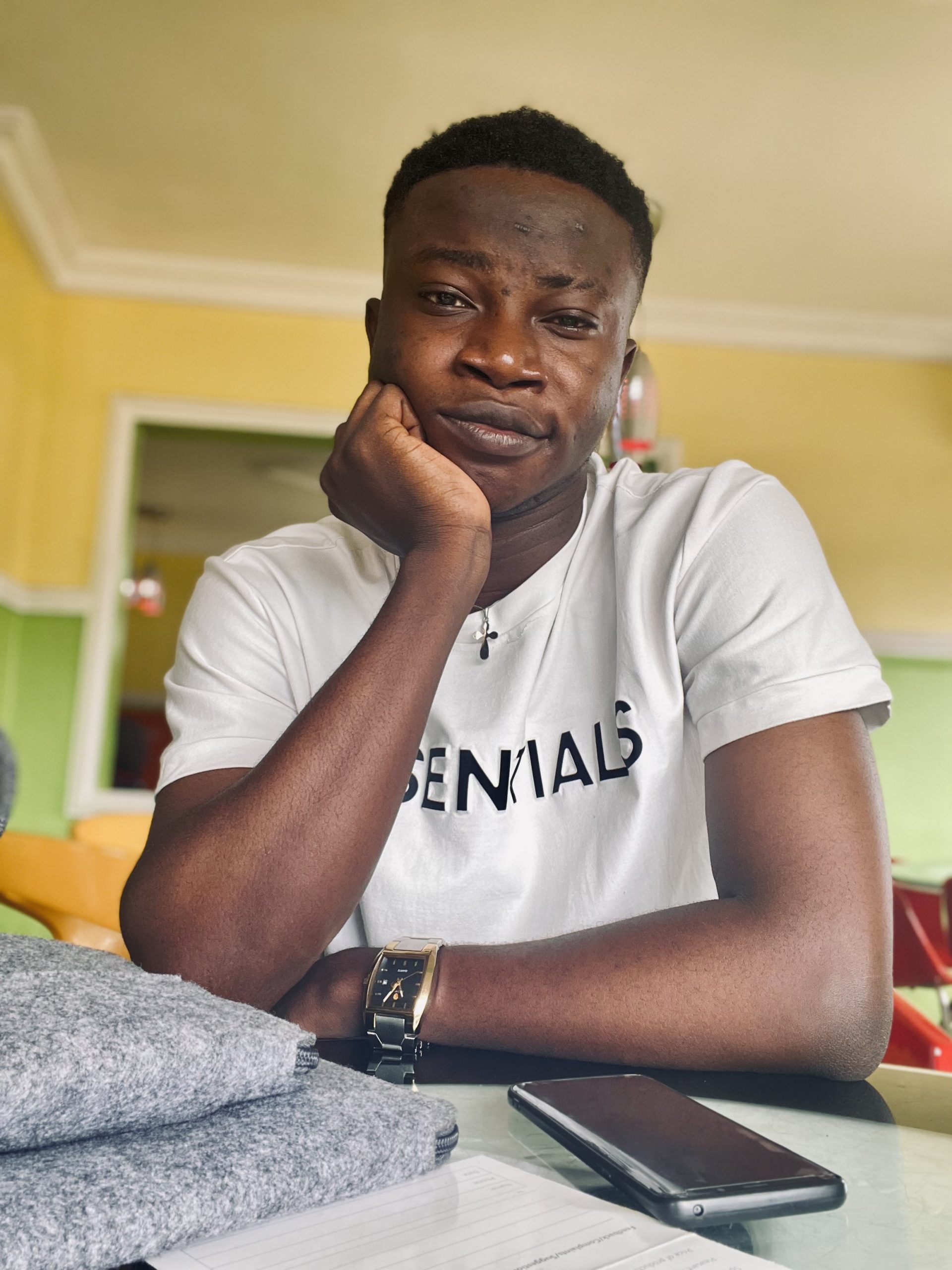 Edeh Samuel Chukwuemeka ACMC, is a Law Student and a Certified Mediator/Conciliator in Nigeria. He is also a Developer with knowledge in HTML, CSS, JS, PHP and React Native. Samuel is bent on changing the legal profession by building Web and Mobile Apps that will make legal research a lot easier.