Top 12 best polytechnics in Nigeria: Polytechnics are institutions that provide solid or firm technical courses that equip and prepare students with practical skills and adroits that are useful in terms of national development. This is because the name "polytechnic" simply means "technology". Recently, they are otherwise called "universities of applied sciences" because they apply theoretical knowledge into practicals so as to put the knowledge into work. This is important because recently, the world is moving to skill acquisition and training which Nigerian students need in recent times in order to fit into the cotemporary Nigerian societies and the Nigerian universities does not have enough technical skills recently for this purpose.
Currently, the situation report has it that prospective higher students should seek for admissions into polytechnic institutions and other institutions that are reputable in offering skill acquisition and practicals that will provide them high quality education in those regards and make them stand out in the competitive world just as it is today. Some Nigerian polytechnics are established by the federal government but funded by the various state governments under which each exists.
Practical education is mostly needed in Nigeria today and that is why the ranking of the best polytechnics is important so as to encourage them to keep offering best skill and practical education to students for a better society at last. Learning of practical works and experiences are mostly acquired and done in polytechnics in Nigeria. The ranking is also based on their respective contributions and effectiveness in providing quality practicals and teachings on skills and their developments in Nigeria. Now let us see the most recent top 12 best polytechnics in Nigeria currently.
Recommended: Problems of Nigerian Education System
Top 12 Best Polytechnics In Nigeria
1. Yaba College of Technology (yabatech): Yabatech is a technological institution and has some qualities and historical factors which has enabled it to contribute immensely to the trainings of polytechnic students in some useful practicals. This has been so since its foundation in 1947 when it was known as "Yaba higher College" located at Yaba, Lagos State but later changed to Federal polytechnic Yaba in 1973.
Recently, it has increased the number of practical courses which are available for students and are relevant to them when considered with the present situation of the country (Nigeria). Yabatech is the top best polytechnic recently in Nigeria because the quality of scientific researches and communications published by the polytechnic is higher tysn that of other polytechnics.
2. Federal polytechnic Ilaro, Ogun State: It has different structures for learning like: the school of engineering and environmental studies, the admin building and annexes, the schools record and data control unit (for record keeping), and Information and communication technology centre. It has a free internet services (as in Wi-Fi) that is assessable to the students and the lecturers.
They also have conducive environment for learning and practicals. Federal polytechnic Ilaro has yearly admission slots for both male and female students without preference. Recently, there is increase in the number of students admitted therein.
Also see: Advantages and Disadvantages of Being an Entrepreneur
3. Lagos State polytechnic (LASPOTECH): Recently, there are developments in the series of practical courses and academic programmes run by the polytechnic which will also improve the students so as to stand out in the society. It also receives students without gender preference.
4. Auchi polytechnic, Edo State: It has a wide range of practical courses, standard and suitable facilities for those courses, and lecturers with practical experiences which can give the students the adequate training as much as is required. It has serene environment, school structure, and better learning equipments. The polytechnic has lecturers who are passionate and eager to teach students with every possible practical methods or means. It offers both undergraduate and postgraduate programmes dealing on business, technology, and arts.
Auchi polytechnic has constant electricity which is complementary to technological growth and development. It also runs gender and social inclusion policy in that it receives both male and femalt students without preference.
Also see: How to read for long hours without feeling sleepy or tired
5. Federal polytechnic Ado Ekiti, Ekiti State: Recently, this polytechnic improved in its standard of learning, architectural structures, impactful historicall facts, e.t.c which has contributed immensely in the national development.
It offers full time and part time National Diploma (ND) and Higher National Diploma (HND) certificate for its students. It has increased in all ramifications including the number of students in addition to what it was at inception in 1978.
6. Federal polytechnic Nekede, Imo State (FEDPONEK): Recently, it has become of the best in devising the possible methods of education and it emphasizes practicals more than theory. It has several schools of practical courses which include: school of Business and Management Technology, school of Industrial and Applied Sciences, school of Environmental Design Technology, school of Humanities and Social Sciences, and school of Engineering Technology.
The practical courses are available to all the students (whether full time or part time students) because the course programmes are split into two lecture periods (morning and evening lecture periods) thereby making it palatable for all the students.
Also see: Examination malpractice in Nigeria: Causes, Effects and Solutions
7. Federal polytechnic Ede, Osun State: It is an institution with great merits, awards, and qualifications which have placed it above several other polytechnics in Nigeria. It has good experiences and suitable facilities for practical works. Recently, it has developed a quality electricity supply for technological development.
8. Federal polytechnic Bauchi, Bauchi State: This polytechnic has a large tract of land which contains standard facilities for quality learning and practicals. It also offers a wide range of practical courses that give the students opportunities for top training in various fields.
Also see: Differences Between Objective And Subjective
9. Moshood Abiola polytechnic Abeokuta, Ogun State (MAPOLY): Today, it is a great institution with great facilities for quality training and acquisition of various skills by students. In this polytechnic, the development  of science and technology constitutes a key part of activities. This is so because of the recent importance of modernization process in our society. The establishment of this polytechnic by the federal government is so that technical education can form the basis for technological development.
Ogun State government to which this polytechnic exists under invests into it with the belief that the development of technical manpower is one of the reasonable investments that is required for social transformation. The polytechnic has a pride of place as one of the front line tertiary institutions (polytechnics) both in the field of research and practical contributions towards the technological development of Nigeria today and that is why it is enlisted among the top 10 best polytechnics in Nigeria as at May 2022.
10. Petroleum Training Institute Effurun, Delta State: Students from this institution are usually employed in the oil and gas industry because of their competence in that field. It trains students on petroleum marketing and Business studies, Petroleum and Natural Gas processing, Electrical Engineering e.t.c.
Recommended: Relationship Between Law And Political Science
11. Ibadan Polytechnic in Oyo State: The Polytechnic Ibadan, sometimes known as Ibadan Poly, is a university that is situated in the city of Ibadan. It replaced Technical College, Ibadan, and was founded in 1970. There are now 5 faculties at the polytechnic, which are organized into departments.
The institution was founded to offer an alternative to traditional colleges in higher education, notably in the area of technical skill development. The vocational and skill acquisition program of the Polytechnic in Ibadan is intended to ensure that students master a skill before leaving college. It also offers skills training to the local community.
Also see: Differences Between a Boss And a Leader
12. Oko Federal Polytechnic State of Anambra: The Federal Polytechnic Oko in Oko, Anambra, has its roots in the College of Arts and Science, which the Anambra State Government founded in 1979.
The Anambra State Polytechnic, Oko, replaced the institution after it was upgraded to a polytechnic in 1985. The Federal Polytechnic Oko was the name given to the school after it was eventually taken over by the Federal Government.
There are 8 academic departments. The cost of tuition is 36,500 naira. There are three campuses for the polytechnic. The Oko campus is the primary campus, and the Ufuma and Atani campuses are the other two. According to data from the Unified Tertiary Matriculation Examination, the Federal Polytechnic is one of the most popular universities for many young school-leavers.
Recommended: Difference Between Alliance And Coalition
Conclusion
Polytechnics have become mostly relevant in our society today as it deals with the aspects of practical and technological experience part of the change and development which Nigerian societies need recently and the more the development, the better the society.
In the light of this, various state governments and corporate bodies in Nigeria should continued in making significant investments in order to develop indigenous capacities and structures for science and technology which include polytechnics. In this article, it is clear that the enlistment of the polytechnics is done according to their quality and standard in order to meet the country's technological needs.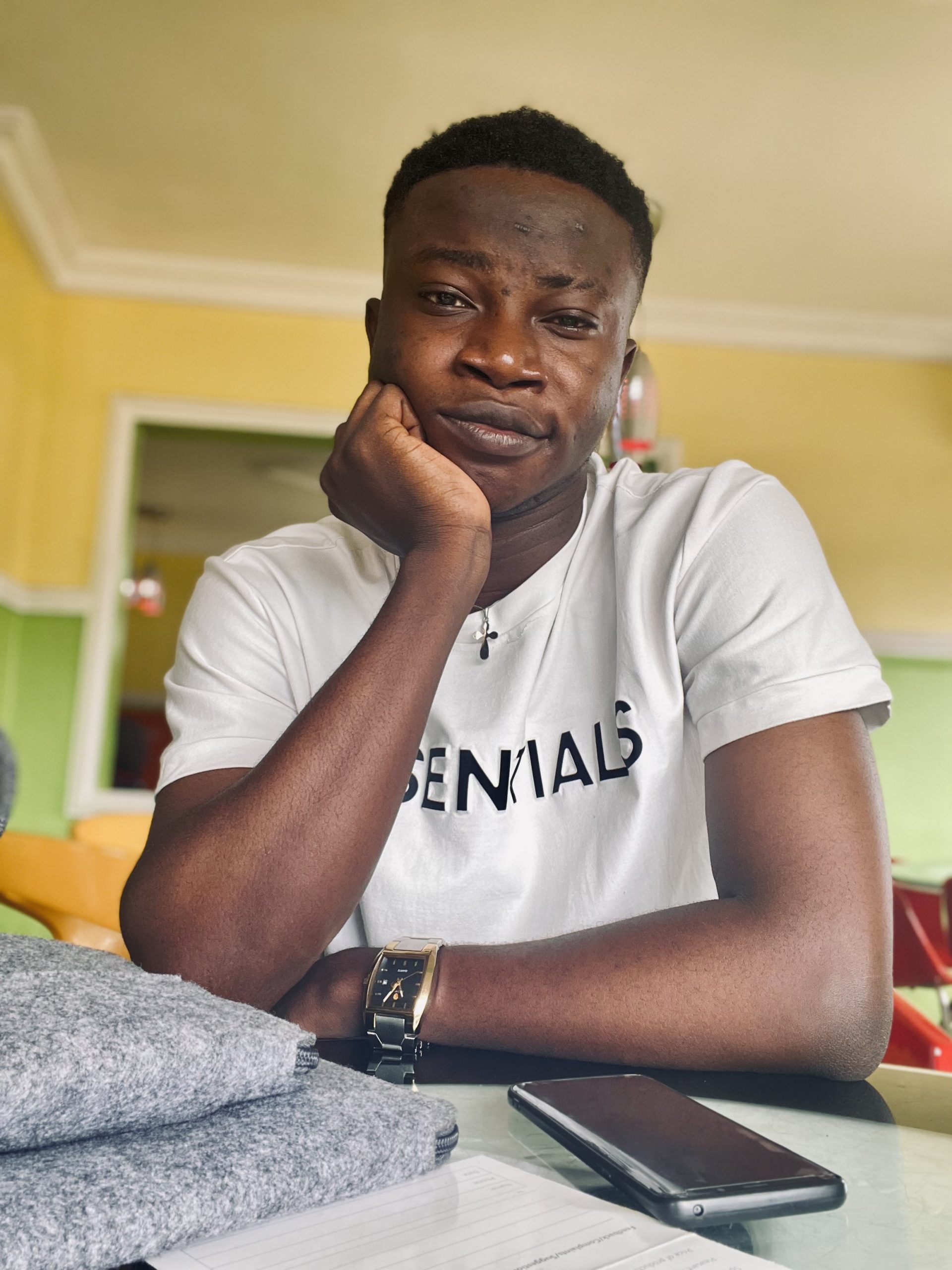 Edeh Samuel Chukwuemeka ACMC, is a Law Student and a Certified Mediator/Conciliator in Nigeria. He is also a Developer with knowledge in HTML, CSS, JS, PHP and React Native. Samuel is bent on changing the legal profession by building Web and Mobile Apps that will make legal research a lot easier.