Dell, HP and Lenovo Laptops, Which Is Better? Laptop computers are luxurious devices. There are several brands out there. Inasmuch as good number of brands are recommendable, there are brands which have really stood out in the market for maintaining consistency quality, standard, capacity, and their predictability. Dell, HP and Lenovo are surely one of those.
Recommended: Long lasting Laptops for Students while in school
About Dell Brand
Dell is a high class American computer manufacturing and technology company operating under the parent company of Dell Technologies. Aside manufacturing computers, Dell company markets, distributes and repair including computer accessories such as scanners, printers, photocopiers, monitors, desktops, etc.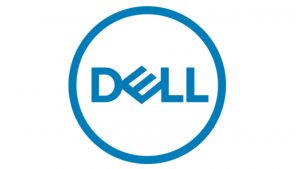 The Chief Executive Officer of Dell Technologies is Michael S. Dell who is also the founder; the name of the company crafted from the name of the founder. Dell Technologies was founded on 1st February, 1984 at Austin, Texas, United States of America. The headquarters is located at Round Rock, Texas, USA, which was formerly located at Austin Texas USA where it was founded.
Dell company deals on computer hardware computer software and cloud computing. The company produces televisions, computers, servers, smartphones, peripherals, networking devices and other related accessories. Dell Technologies has 25 manufacturing branches.
Also see: Advantages and Disadvantages of social media to students
About HP Brand
HP is an American computer manufacturing and technology public company. The brand name "HP" being coined from the names of the founders, Hewlett and Parkard.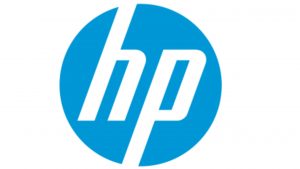 HP was founded on 2nd July, 1939 and was established in Palo, Alto, California, United States of America. The founders David Packard and Bill Hewlett are graduates of Electrical Engineering from Stanford University in 1935.
HP Company has its headquarters in Palo, Alto, California, USA. HP products includes printers, Digital cameras, scanners, software manufacturing, tablet computers, laptops, desktops, mobile phones, server, pocket personal computer, notebooks, workstation, external hard disk drives, etc.
HP currently operates as HP Inc.
Recommended: Best online universities in the world 2021
About Lenovo Brand
Lenovo group limited is a public Chinese technology and manufacturing company incorporated in Hong Kong in the year 1988. Lenovo has its global headquarters in Beijing, China and is domiciled in Quarry Bay, Hong Kong. Lenovo Group was founded 1st November, 1984 at Beijing, China. The company was formerly known as Legend, as at when founded in 1984. Lenovo group was founded by Liu Chuanzhi, and the Chief Executive Officer is Yang Yuanqing.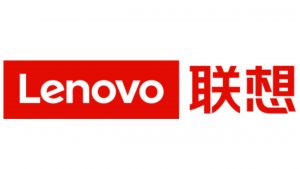 Lenovo deals on manufacturing, marketing and distribution of personal computers, tablet computers, workstations, smart televisions, smartphones, electronic storage devices, printers, laptops, peripherals and other electronic and mechatronic devices.
Recommended: Salary of Google's workers in 2021
Dell, HP and Lenovo Laptops, Which Is Better?
Dell
Dell computers has a stronger build quality, that is, their laptops are built with original and quality material, and therefore it tends to be stronger and can survive falls. You can have your Dell laptop fall from a 5ft without a scratch or any internal problem. Because Dell laptops has better build quality, this include the keyboard and the touchpad which tend to be a bit hard to press and the touchpad rough when compared to HP. This means that for Dell, you may have to apply more stress while using the keyboard and the touchpad which are regular input devices.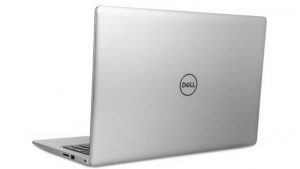 Dell laptops has a good sound speaker and nice visuals. The battery lasting capacity is always adequate and good enough at the first instance, that is when is it bought newly. However, just like other computers and every other device, the battery lasting capacity of Dell laptops tend to depreciate as years go by. Yes, this practically happens to every brand of laptop, nut that of Dell seems to be more rapid in depreciating.
Dell laptops has camera which is good enough for video call but not for taking a photography, just like other brands of laptops.
Dell laptop is generally expensive. The good news is that it is worth the price, considering its operation and performance, quality build and other of its outstanding features depending on the model. The price certainly depends on the model.
Dell laptop can be correctly described as being flexible. Dell laptops tend to have compatibility between batteries of different models. Therefore you can interchange batteries between models. This makes the availability of the parts obtainable and does not give you the stress of searching endlessly for suiting or exact batteries to purchase. Dell laptops also have a standard charger port. The different models and use each other's charger and can even use that of HP. This is almost impossible for HP and Lenovo laptops. Dell laptops is also flexible in terms of customization. Dell laptops can be customized. For example, you can upgrade the RAM from for instance 4gig to 6gig. This is an awesome flexibility and advantage.
Dell laptops has an absolutely nice performance of the processor.
Also see: Best legal software for lawyers and law students
HP: HP laptops has an absolutely attractive design and attractive body. The build quality is also good, though not as strong as compared to Dell laptops. This implies that HP laptops tend to have more fragility. Having your HP laptop fall off to the ground from any height may certainly incur some cracks or even internal problems.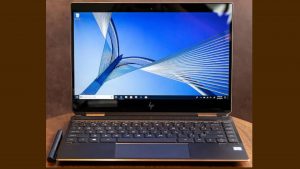 HP laptops is usually known for having a heavy fan noise and heating issues, although this is not persistent to be a determining factor. Asides this, HP laptops has amazing display quality and good screen resolution which is better than that of Dell laptops. HP sound speaker is good and better than that of Dell. HP laptops has better keyboard and touchpad which is friendlier to inputting commands. They are more sensitive, responsive and smooth than that of Dell laptops.
HP laptop camera is good enough for video call but not so wonderful for photography, just like other brands. HP laptops are cheaper, more affordable and market friendly than Dell laptops, although more expensive than Lenovo laptops. HP has adequate lasting battery capacity at inception which tends to depreciate as years go by, just like other brands. However, HP seems more sustainable when it comes to battery. Getting an original or at least a lasting non- follow – come battery for HP is almost impossible. Once the battery that came along with it becomes useless for you, getting another one may have you using your laptop like a conventional television – (operating only when there is power supply).
The price of HP laptops depends on the model. HP laptop has custom port which is peculiar to different models, therefore disallowing interchange of specifications and flexibility. HP more availability in the market, in the case of need for changing parts, HP may be easier to find. HP laptop can also inter-use charger depending on the model, although this is not advisable as it may cause an internal problem to HP from the long use. HP laptops are always very good looking.
Recommended: Best tech companies in Canada: Top 10
Lenovo: Lenovo laptops have an average display quality. The sound quality is good and in fact better than that of HP and Dell laptops. Lenovo laptop battery capacity is quite long lasting. Their build quality is good enough, though weaker than that of HP and Dell laptops. Lenovo build designs are amazingly attractive and in fact more attractive than those of HP and Dell.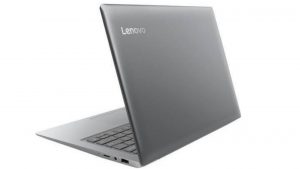 Lenovo touchpad and keyboard are smooth, soft, sensitive and thus more comfortable to use. Lenovo laptops tend to have excellent sound quality; loud and clear speaker output. The brand is quite cheaper and affordable than HP and Dell, although depending on the model. Lenovo just like HP, has custom ports for their different models.
Also see: How to become a successful business entrepreneur
In considering Dell, HP and Lenovo as to which is better, the brands are certainly recommendable. Looking at interest and purpose, regards should be given to the brands in question and their models. One cannot purchase a lower model with an expectation of its performance to be as super as that of a higher model. Purchasing laptop is not a day decision. The specifications discussed above certainly will aid you to choosing a better brand suitable for the purpose of the laptop being purchased. But in all cases, I am tempted to consider Dell the more.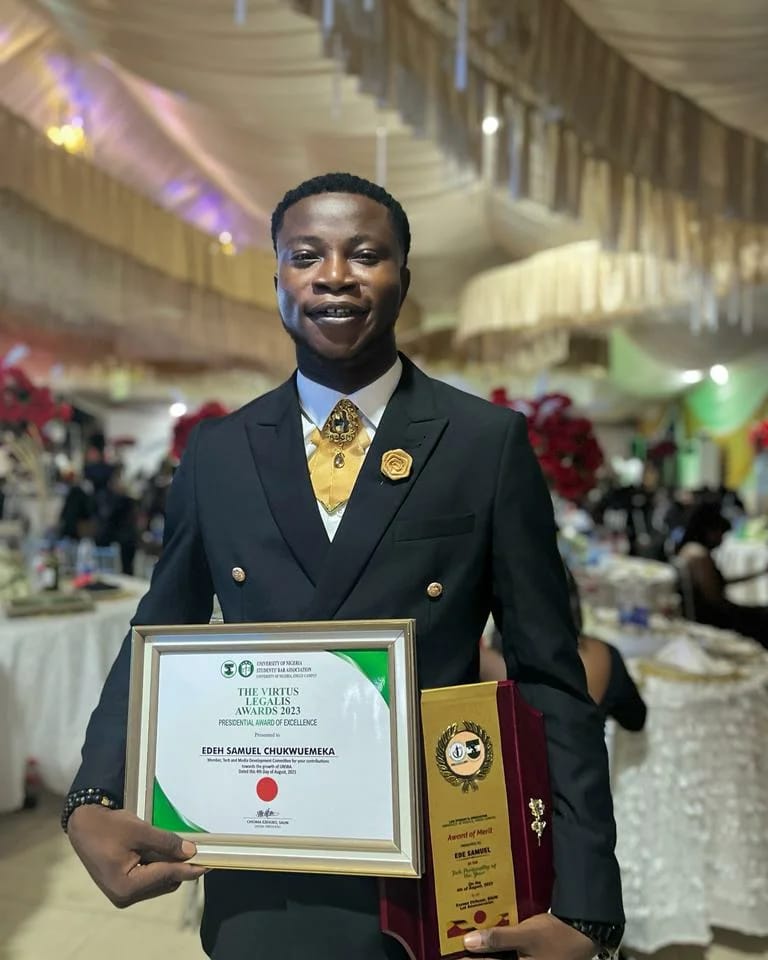 Edeh Samuel Chukwuemeka, ACMC, is a lawyer and a certified mediator/conciliator in Nigeria. He is also a developer with knowledge in various programming languages. Samuel is determined to leverage his skills in technology, SEO, and legal practice to revolutionize the legal profession worldwide by creating web and mobile applications that simplify legal research. Sam is also passionate about educating and providing valuable information to people.