Job Opportunities For Political Science: Political Science is an academic field that centers on the study of government, politics, and public policies. Graduates of this discipline acquire a comprehensive set of skills that are highly attractive to potential employers across various industries. Political Science graduates possess significant knowledge and expertise that can be applied to a wide range of professions, including policy analysis and diplomacy.
The primary aim of this article is to explore the different career paths that Political Science graduates can pursue. It encompasses a wide spectrum of opportunities in government, non-profit organizations, private companies, and academia.
Regardless of whether you have just graduated or are an experienced professional looking to change careers, this article will offer valuable insights into the extensive job prospects available for Political Science graduates.
Recommended: Advantages and Disadvantages of Quantitative and Qualitative Research
Top 10 Job/Career Opportunities For Political Science
1. Policy Analyst: Policy analysts are professionals who provide guidance and recommendations to policymakers regarding the development and implementation of public policies.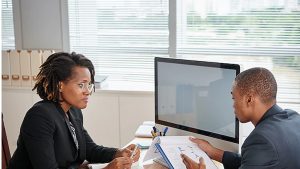 As a graduate of Political Science, you have various opportunities to work as a policy analyst in several industries, including governmental organizations, non-governmental organizations, research institutions, and consulting firms. The responsibilities of policy analysts include conducting research, analyzing data, and evaluating the potential impact of policy proposals on society. Additionally, they offer advice to policymakers based on their assessments.
Excellent analytical and communication skills, as well as a profound understanding of the political landscape and policymaking processes, are essential for policy analysts. If you have a degree in Political Science, you can pursue a rewarding career as a policy analyst and contribute to the improvement of public policies.
2. Legislative Assistant: A Legislative Assistant job in political science involves working for a member of a legislative body, such as a congressperson or senator and entails researching various legislative issues, composing bills, and evaluating policy proposals.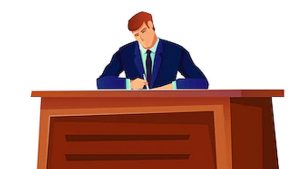 Legislative assistants attend committee meetings and collaborate with stakeholders to develop policies, and the job demands strong analytical abilities, meticulous attention to detail, and the capability to perform effectively under tight deadlines. Political science graduates are ideal candidates for this position since they possess the necessary knowledge of government, public policy, and political systems.
Working as a Legislative Assistant provides an opportunity for political science graduates to gain practical experience in politics and make a valuable contribution to shaping policy decisions.
See Also: Best Law From In Nigeria
3. Public Relations Specialist: Political Science graduates can pursue a career as a Public Relations Specialist, responsible for managing the reputation and communication of organizations or individuals.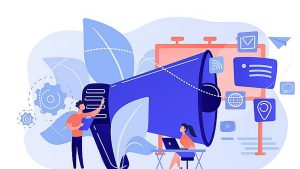 This role involves utilizing different communication channels like social media, press releases, and events to influence public perception and establish positive relationships with stakeholders. With their research, analysis, and communication skills, Political Science graduates are equipped to excel in this field. Public Relations Specialists can find employment opportunities with corporations, government agencies, non-profits, or political campaigns.
As organizations increasingly focus on maintaining a favorable public image in today's interconnected world, the demand for Public Relations Specialists is projected to rise. This job is stimulating and demanding, offering opportunities for professional growth and advancement.
4. Social Media Manager: Political Science graduates can pursue a career as a Social Media Manager, a role that involves managing an organization's online presence on social media platforms.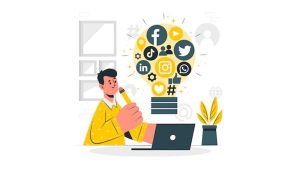 As Social Media managers, they can help political campaigns, non-profits, and government agencies connect with their target audience, increase engagement, and build brand awareness. The job requires skills in content creation, community management, social media advertising, and analytics.
Political Science graduates with a passion for social media and a deep understanding of the political landscape can excel in this role. This job opportunity also provides a chance to influence public opinion and shape political discourse in the digital space.
5. Marketing Research Analyst: Marketing research analysts gather and analyze data to help companies make informed decisions about their products, services, and marketing strategies. Political science graduates can excel in this field due to their strong research, analytical, and critical thinking skills.
They can use their knowledge of political systems, public opinion, and policymaking to understand consumer behavior and market trends. They can also apply their expertise in statistics and data analysis to interpret and present research findings. A career in marketing research analysis offers opportunities for growth and advancement and can lead to roles such as market research director or product manager.
Political science graduates can use their skills to help companies stay competitive and make informed business decisions.
Recommended: Differences Between Passive Income and Active Income
6. Political Consultant: Political consultants are professionals who provide strategic advice and guidance to political candidates, parties, and organizations. They help clients win elections by developing and implementing campaign strategies, conducting research, crafting messaging, and managing communications.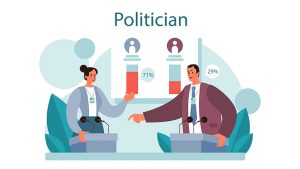 Political science graduates can pursue careers as political consultants by developing expertise in areas such as polling, data analysis, campaign finance, and public relations. They can work for consulting firms, political campaigns, advocacy groups, or government agencies. Successful political consultants possess strong communication, analytical, and problem-solving skills, as well as a deep understanding of the political landscape.
They must be able to navigate complex issues and create effective messaging that resonates with voters. Political consulting is a dynamic and challenging field that offers opportunities for growth and impact.
7. Attorney: Political Science graduates can pursue a career as an attorney, where they can use their legal knowledge and critical thinking skills. Attorneys represent clients in legal proceedings, provide legal advice, and draft legal documents. They can specialize in various areas of law, including government, politics, and public policy.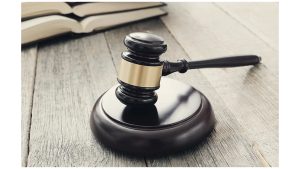 A Political Science degree can be beneficial for attorneys as it provides a strong foundation for understanding the legal and political systems. It also helps develop essential skills, such as analytical thinking, research, and communication, that are crucial for success in the legal field.
8. Intelligence Analyst: Becoming an Intelligence Analyst can be a highly rewarding career path for individuals who have graduated with a degree in Political Science.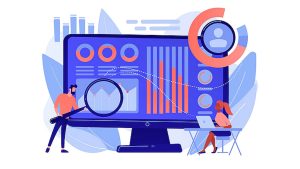 This profession primarily involves gathering, examining, and interpreting data from diverse sources to recognize any potential security threats, which can then aid in the decision-making process. Political Science graduates possess exceptional analytical and critical thinking abilities, along with an in-depth comprehension of political structures and international relations, making them highly valued in this field.
Intelligence Analysts can be employed by government agencies, private firms, and non-profit organizations, specializing in fields like cyber security, counterterrorism, or geopolitical analysis. There is a growing demand for proficient Intelligence Analysts, making it an alluring profession for Political Science graduates.
Must Read: Most Controversial Topics In The World
9. Political Campaign Staff: Political campaign staff is crucial in organizing and executing successful political campaigns. As a Political Science graduate, you can pursue job opportunities as a campaign staff member, such as a campaign manager, campaign strategist, communications director, field organizer, or data analyst.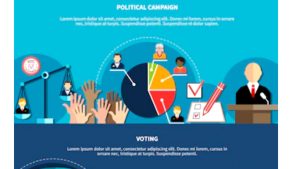 These positions involve working closely with candidates and party officials, as well as managing volunteers and coordinating campaign events. Political campaign staff requires strong communication and organizational skills, as well as a keen understanding of political strategy and public opinion.
Working on a political campaign can be a rewarding and challenging career path for Political Science graduates.
10. College-Student Leadership and Activities Director: A College-Student Leadership and Activities Director is responsible for organizing and overseeing student activities and events on campus, as well as developing leadership programs to empower students.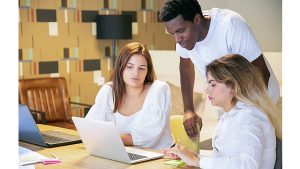 This position requires strong leadership and communication skills, as well as the ability to work collaboratively with students, faculty, and staff. Political Science graduates with experience in student government, community organizing, or activism may be well-suited for this role.
This job offers an opportunity to make a positive impact on student life while developing valuable skills in event planning, team management, and leadership development.
See Also: How To Become A Problem Solver
Conclusion
Political Science graduates have diverse job opportunities that span across public and private sectors. From policy analysis and lobbying to education and research, the skills gained through a Political Science degree can pave the way for a fulfilling and rewarding career.