How To Choose A Name For Your Business: There are potential business opportunities in various areas of life and likewise, there are quite a number of them that has high economic profit tendency when compared to others. Establishing and running a viable business venture can be very challenging.
It is more encouraging running a business with great potentials. Some of the major advantages of running a business outfit that is viable and lucrative includes the fact that it is capable of satisfying your financial needs, and invariably creating an enabling and environment as well as a conducive lifestyle where you can afford the basic necessities of life.
The ability of a business to thrive hinges on a lot of things which includes, but not limited to, branding, quality service, good customer service relations, enabling environment and favorable business laws. For a business, especially a small scale business or even a large business that is at its beginning stage to survive and thrive effectively, the social environment and the political structure are required to be cooperative. The laws show be more encouraging for start-up company and businesses.
See Also: Best Educational YouTube Channels For Students
Among all other factors that a put into consideration in starting up a business or factored in rebranding an existing business is A Business Name. A business is identified by, among other things, its name. This is because, every business and so, every business name is unique and assertive with regards to the aim, objectives and principle of the business establishment.
Developing a business name is like an art. It requires details, purposefulness and originality. Most especially, it's originality. This is because of the various extant commercial laws that has given credence to original works and sanctions for plagiarism under patent and copyright laws. This makes it a challenge and subject of concern in this article.
Guide On How To Choose A Business Name In 2023
1. Consider And Follow Your State's Naming Guidelines: Just as has been mentioned earlier, every state has a governing law and body with regards to business agreements and partnerships.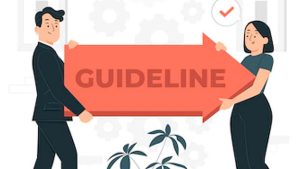 So, in trying to identify the best and most appropriate business name for your business, ensure to comply with the state directives on name choosing. It night sound trivial but it is certainly not trivial because, direct flagrant of the existing laws would not only come with penalties but will also make your business suffer some impediments.
2. Avoid A Name Similar Too That Of Your Competitors: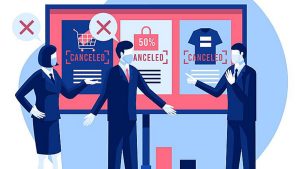 There is every chance that your line of trade has other team players already in the business for a while who has equally developed a business name for themselves. Don't be tempted to copy their business name or go for a name that is similar to theirs because it has implications.
Recommended: Easiest Countries To Invade In The World
Under the relevant laws, it could be considered as an offence and an act targeted at deceiving the public, it could also submerge your own brand and prevent it from showing the people your real identity and what you have to offer.
3. Go For A Name That Is Easy To Spell And Pronounce: Choosing a business name is not just an act or something you do solely at your discretion or choose a name that soothes your whims, it is rather a way of representing your self and projecting a new identify.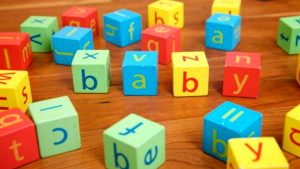 To this end, it becomes very important to consider choosing a name that is easy to spell, pronounce and memorize. This is because, your customers need to know and identify with you seemlessly and that includes memorizing your business name too. A name that is difficult to pronounce (due to irregular spelling) would be easy to forget while a name that is easy to pronounce commits to memory easily.
4. Let Your Name Be Web-Friendly:  The world has become a global village. We have gone digital. The era of technology and infusion of technology in practically every sphere of human services has made things easier and different.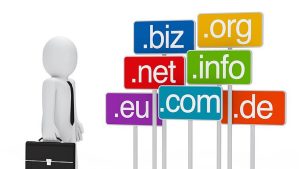 People search for businesses and their products online using search engines. It is and would be of great advantage to choose a name that has the propensity of matching keywords so that, once your potential customers search for it online they will be directed to your site and services.
See Also: Most Common Names In The World
5. Choose A Name That Aligns With Your Brand: This point is very essential. It would be more absurd to have and run a business that sounds nothing like the name it is known for.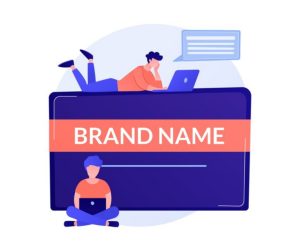 Let's consider an example, where you are dealing of fabrics and your business name states; The Wheels. Now, this example shows that the business and the business name share no form of connection as the name suggests an auto shop while the business is actually dealing on fabrics. It will be misleading and adversely affect the business goals. So, it would be if great recourse to choose a suitable name that aligns with the business brand.
6. Don't Use Your Own Name: This is another important point. Some people might be wondering why this has to be so, well, it sounds good until the business grows to an extent that you beging to find investors and maybe at some point, consider selling the business for a better profit.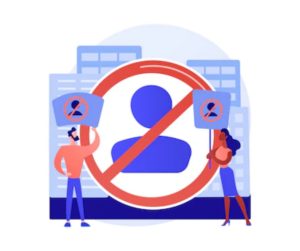 It then becomes a major problem because nobody would want to buy a business that has been in someone's else's name and identified by it, and a change of name at that instant might affect the business drive. It becomes a major problem. So it is always advised that the name should be more neutral than personal.
7. Avoid Using Acronyms: Some times, some people consider acronyms as more convenient and easy to remember but, it has its disadvantage ad the initial stage.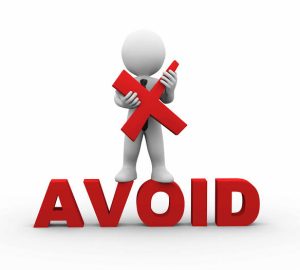 While it is true that most business businesses that has acronyms are shortened using the business initials, a new business is not advised to start with an acronym. This is to enable the business grow its own name and identity before considering acronym because, it might pose a confusion with that of your competitors in the mind of the public.
Recommended: How to write a research proposal
8. Let It Be Simple: Some people just fancy complex business names that are insanely long and complicated. This might sound and look appealing to you but you have to factor the general populace and their conception in choosing how it should be.
People are more inclined to things that are simplified more that complex things that requires a level of discernment to grasp and commit to memory. So, consider a more simple name that it also short or concise as it would be a perfect match and easy to grady for your potential customers.
9. Choose A Name That's Scalable In Case Of Expansion: Talking about scalability, the aim of every business venture is to grow, expand and become a reputable empire. To this effect, it need to be envisaged at the very beginning and moreso at the point of choosing a name for the business.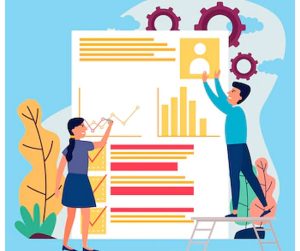 There is no gain choosing a name that is limited in scope and in the future, if the business eventually grows and decides to expand and incorporate other business arms and stocks, it won't be able to effectively communicate it's new area of services to her customers because of its name that is limited in scope.
10. Conduct A Survey: To get the best business name for your business, you need to understand that the name is something you want others to identify you with and so, they should have a level of awareness and say in the matter.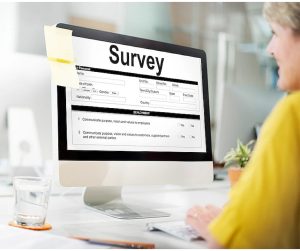 They would be glad to contribute and share their opinions on the matter. So, try to conduct a succinct survey asking some of your loyal customers what they think about a business name and the kind of business name that suits them.
This way, they already have an incline as to the fact that you're planning on developing a business name and at the point it is ready, they will be glad to commit it to memory and continue patronizing you.
Must Read: How to write a research proposal
Conclusion
Conclusively, business name, as mentioned earlier, is what differeciates you and your business from the multitude. It gives you a definite image and projects you your business in a more professional light. It gives credence and legitimacy (to an extent). It is always a welcomed develpment and a step towards the right direction in branding your business.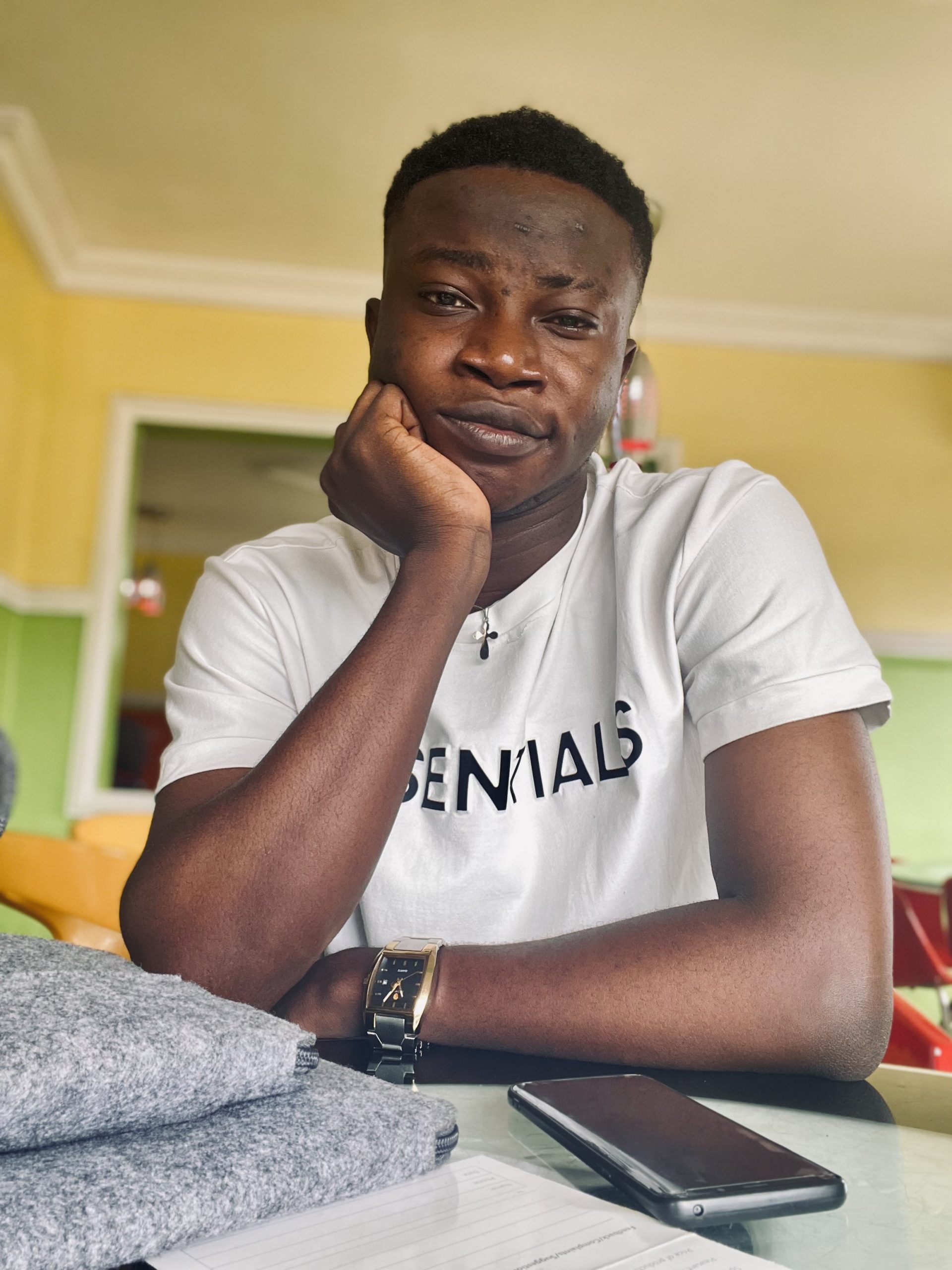 Edeh Samuel Chukwuemeka ACMC, is a Law Student and a Certified Mediator/Conciliator in Nigeria. He is also a Developer with knowledge in HTML, CSS, JS, PHP and React Native. Samuel is bent on changing the legal profession by building Web and Mobile Apps that will make legal research a lot easier.