Job Opportunities For Computer Science In Nigeria: With the development of the digital economy and the evolution of technology, computer science has gained more and more importance in Nigeria. Software development, artificial intelligence, cybersecurity, and data analysis are just a few of the many fields covered by the large field of computer science.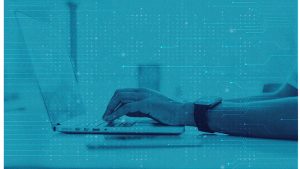 Professionals in computer science are in high demand as a result, and they have a variety of work prospects available to them. On that note, this article explores the job opportunities for computer science in Nigeria.
Recommended: Smartest People In The World with High IQ
What is The Work of a Computer Scientist?
A computer scientist works in the development of mathematical and scientific models for working with computer-based systems, chips, and devices, for performance augmentation.
This basically means everything about the software and hardware for accessing the internet, games, robotic gadgets, desktops, and mobile devices is made possible with the knowledge of computer science.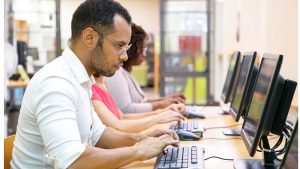 Computer scientists create technologies that are actively involved in the activities of the general populace. Whether in the economy, or your daily life as a citizen, you're going to be interacting with a variety of these technologies, online, with internet-enabled devices, in your work environment, and personal space.
They profer solutions to a lot of problems plaguing society with the use of technology. So basically, they are problem solvers, and the world needs problem solvers.
For computer scientists, this is an era of great potential. Earning a degree in computer science will open up many doors for you, and each job prospect is substantial—almost like peeling back layers of onion skin. Do you know what's most incredible? A computer scientist can work from anywhere in the country or the world.
See Also: Meaning, Similarities and Differences Between Law and Ethics
Is Computer Science Lucrative In Nigeria?
A major perk to having a degree in computer science is that it gives you the freedom to work in whatever field you want, and since every industry needs programmers, you get to also choose the direction of your career path.
There are plenty of career prospects in this highly sought-after field. A full-stack software developer with less than five years of experience can make up to 700,000 Naira per month, and if the hiring business is extremely picky about the accuracy of the project, they may offer up to 1,000,000 Naira to complete it.
Moreover, computer scientists don't need to spend a fortune to launch their businesses or enter the technology sector as freelancers or self-owned startups. With just a reliable computer system, blazing-fast Internet access, commitment, plenty of time, and a personal workspace, you are good to kick off your career.
Must Read: How To Reduce Friction
Companies Where A Computer Scientist Can Work In Nigeria
The range and flexibility of job options in computer science are broad. To support this fact, the following list of companies where computer scientists can work in Nigeria.
1. HUAWEI Nigeria
2. SENCE Nigeria Limited
3. BP Business Solutions Limited
4. The O'
5. Sterling Bank Plc
6. Olytech Design Limited
7. Stransact Nigeria
8. Robotics Canonical
9. Dream Labs
10. Quiva Games
11. IPMC Limited
12. Geria Nigeria
13. Dangote Industries Limited
14. Reliance HMO
15. Xend Nigeria
16. Grigora Nigeria
17. Cousant Nigeria
18. Airtel Nigeria
19. MTN Nigeria
20. GLOBACOM Nigeria
21. 9mobile Nigeria
22. UNICEF
23. SLEM Technologies
24. FPG Technologies & Solutions
25. Deloitte Nigeria
26. Classic Almund Nigeria
27. Jumia Group
28. Engie Energy Access Africa
29. Stafflon Nigeria
30. Microsoft
31. Seedstars Nigeria
32. CoCreation Hub Nigeria
33. Cloud Stream Global
34. Vixa Pharmaceutical Company Limited
35. Umba Nigeria
36. Promasidor Nigeria
37. Workhuman Nigeria
38. Redtech Nigeria
39. Sparkle Nigeria
40. Banyan Tree Nigeria Limited
41. Cavista Nigeria Limited
42. Deloitte Human Capital Consulting etc
See Also: Best How To Work As A Nurse In Canada From Nigeria
List of jobs opportunities in Nigeria where a degree in computer science is applicable
1. Data scientist
2. Software tester
3. Web developer
4. Systems analyst
5. Information security analyst
6. Computer science professor
7. Chief information security officer
8. Software quality assurance manager
9. Information technology specialist
10. Mobile application designer or developer
11. Research and development (R&D) scientist
12. Computer scientist or computer science researcher
13. Artificial intelligence and machine learning engineer
14. Software engineer
15. Software developer
16. Full-stack developer
17. User interface designer
18. Database administrator
19. Product Designer
20. Project manager
21. Computer science teacher or lecturer
22. Network systems manager
23. UI/UX writer
24. Games developer
25. Hacking specialist
26. Robotics system engineer
27. Backend developer
28. Business analyst
29. Product manager
30. Network architect
31. Cloud computing engineer
Must Read: Biggest Markets In The World
1. Software Development: Software development is one of the most popular career paths for computer science graduates in Nigeria.
With the rise of technology and the growth of the digital economy, there is an increasing demand for software developers who can create innovative applications and systems to meet the needs of businesses and individuals.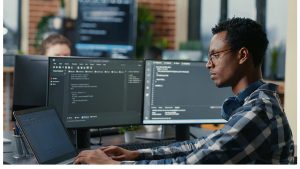 In Nigeria, several software development companies offer job opportunities to computer science graduates. These companies include Andela, Konga, Flutterwave, and Interswitch, among others.
These companies offer a range of software development jobs, including front-end development, back-end development, mobile app development, and full-stack development.
In addition to software development companies, there are also job opportunities for software developers in other industries. For example, banks, telecommunications companies, and e-commerce companies often require software developers to create and maintain their systems and applications.
2. Artificial Intelligence Developers:
A rapidly expanding field, artificial intelligence (AI) is revolutionizing several industries. The need for AI developers has risen in Nigeria with the development of AI technologies.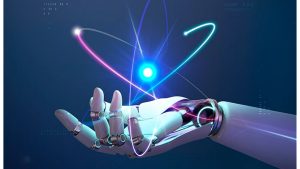 Ai systems like chatbots, virtual assistants, and machine learning algorithms are designed, developed, and implemented by AI developers.
The demand for AI specialists in Nigeria who can create and put into practice AI solutions to address social and economic concerns is rising.
Machine learning engineers, data scientists, and AI research scientists are a few of the professions with employment openings in the AI industry.
Job prospects for AI professionals are offered by companies like DeepQuest AI, Data Science Nigeria, and the Artificial Intelligence and Data Science Society.
Other industries, including healthcare, finance, and manufacturing, also offer employment opportunities for AI specialists.
Recommended: Differences Between Political Party and Pressure Group
3. Cybersecurity Analyst: Cybersecurity is another essential aspect of computer science. Professionals in cybersecurity are more in demand as more organizations and people use technology to store and communicate sensitive data.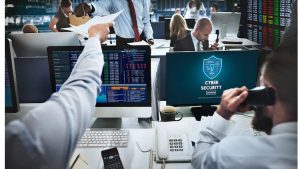 Protecting computer networks and systems from unwanted access, theft, and damage is known as cybersecurity.
The demand for cybersecurity analysts in Nigeria has grown dramatically due to the rise of cybercrime in the country.
Cybersecurity professionals are responsible for ensuring the security of a company's computer systems and networks. To protect against online threats, they create security policies and processes, implement security measures, and monitor for security flaws.
Professionals in cybersecurity are in demand in several sectors in Nigeria, including banking, telecommunications, and e-commerce. Job opportunities for cybersecurity specialists are available in Nigeria with organizations like CyberDefenses, Digital Encode, and SoftAlliance.
4. Data Analysts: Data analysis involves analyzing and interpreting data using statistical and computational techniques. Healthcare, banking, and marketing are just a few of the sectors where data analysis is crucial.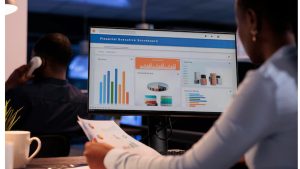 To produce insights and help in decision-making, data analysts are in charge of gathering, cleaning, and analyzing data. They assist businesses in making data-driven decisions by using data visualization technologies to deliver their results to stakeholders.
In Nigeria, there are job opportunities for data analysts in various industries. For example, healthcare companies require data analysts to analyze patient data and inform treatment decisions.
Financial institutions require data analysts to analyze financial data and inform investment decisions. Companies such as DataPro, DataPlus, and Data Analytics Nigeria offer job opportunities for data analysts in Nigeria.
Recommended: How to Identify a Fake Friend
Conclusion
Nigeria offers a variety of job prospects for computer science graduates. Data analysis and software development are a few of the major subfields of computer science with employment opportunities.
The need for computer science experts is anticipated to grow as technology develops and the digital economy expands. Graduates of computer science will therefore have more employment options in the future.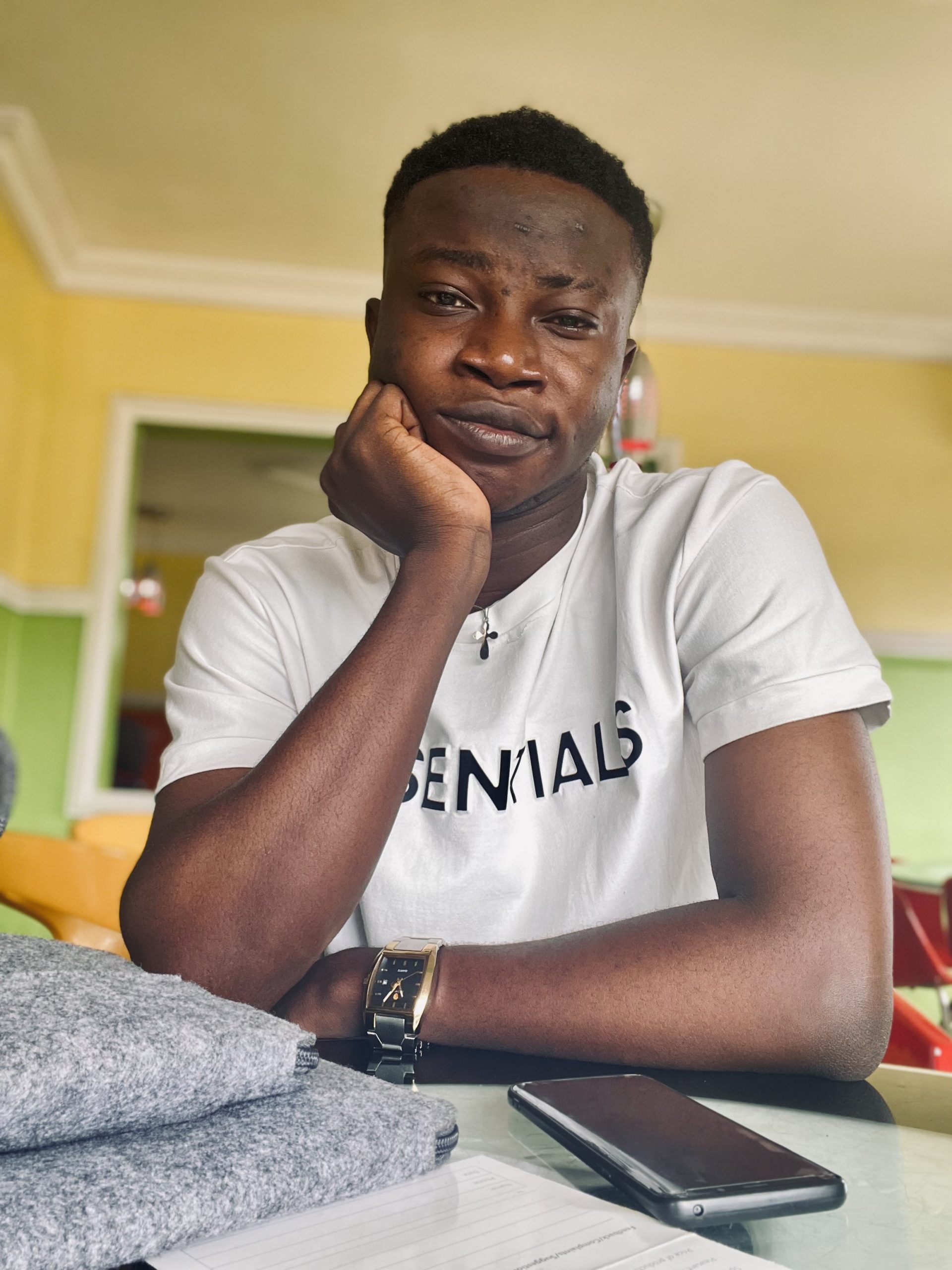 Edeh Samuel Chukwuemeka ACMC, is a Law Student and a Certified Mediator/Conciliator in Nigeria. He is also a Developer with knowledge in HTML, CSS, JS, PHP and React Native. Samuel is bent on changing the legal profession by building Web and Mobile Apps that will make legal research a lot easier.