Funniest Cartoon Movies to watch: The appeal of animated cartoon movies to viewers of all ages is well known worldwide. The stereotype that they are only for children seems to exist in the West, though. There are several large production companies striving to change that by creating family-friendly films that are enjoyable for all ages. These animated films will surely crack you up no matter your age, so let's have a look at some of them.
Recommended: Countries that makes the best music in the world
Top 10 Funniest Cartoon/Animated Movies to watch
1. The Simpsons Movie (2007): The Simpsons Movie is a spin-off of The Simpsons TV series. The same characters are there, but the emphasis is on pollution and the Environmental Protection Agency (EPA) battling it out with Homer Simpson.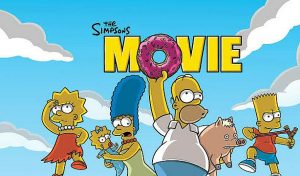 There have been previous attempts at films, but there was never enough of a story to make a full-length film, therefore they ended up being TV episodes. But after it was released, The Simpsons Movie did exceptionally well, finishing the year as the eighth-highest-grossing movie.
Similar to the show, this story is full of humour and has characters that are very relatable, which makes the story funny for anybody watching.
2. Shrek (2001): Once upon a time, a young dwarven lord who had a particular antipathy to fantastical animals lived far away in the country of Duloc. The fairest princess among them was what the lord Farquaad desired to wed and have a happily ever after with. All the magical animals were banished to a neighbouring marsh.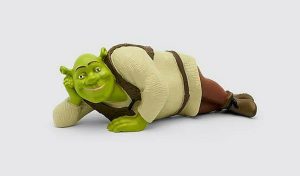 He had no idea that a cranky and vindictive green ogre named Shrek resided in the swamp and relished its isolation. Being a reclusive man, he viewed his exile as an incursion into his wetland. With the exception of Donkey, an extremely chatty donkey, Shrek scares all wildlife out of the swamp. Arriving at Farquaad's house, Shrek is given the mission of rescuing Princess Fiona, who is being guarded by a dragon, in exchange for leaving Farquaad alone. Shrek succeeds, and as they return to Duloc, they begin to develop feelings for one another.
However, Shrek overhears Donkey and Fiona conversing, infers that he was called a "ugly beast," and chooses to give Fiona to Farquaad. Fiona had grown to love Shrek, and she was the one who was cursed to transform into an ogre and to receive the kiss of true love in order to remove the spell. But given how quickly the wedding preparations were completed, will Farquaad stand in the way of Fiona and Shrek's love or will they eventually reconcile and live happily ever after?
Also see: Countries that make the best cars in the world
3. Kung Fu Panda (2008): Kung Fu Panda, the animated film from Paramount, absolutely nailed the mark. Kung fu and pandas are two traditional elements of China, so they decided to combine them to make an animated film that would appeal to kids all over the world.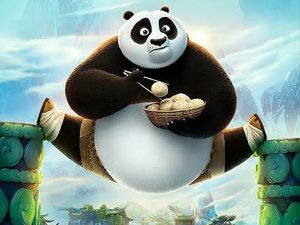 Even though the film's primary intended audience was youngsters, many of those who stopped to watch it thought that the acting and plot were a good blend of entertaining and humorous, probably because of Jack Black and his outstanding performance as the main character.
4. Boss Baby (2017): The infants are produced by Baby Corp. The majority of them are assigned to their chosen homes, but those who are resistant to tickling are taken to management where they are given a special baby formula that enables them to think like adults.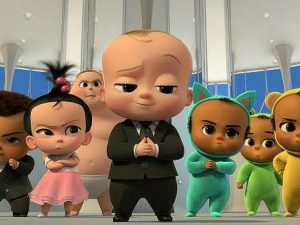 Tim Templeton is an average Baby who longs for his parents' attention, which he worries may become limited after his parents adopt a new child. The infant, Ted, shows up dressed in a suit, tie, and briefcase. The baby appears to be a typical infant in front of the parents, but when they are not looking, he is actually a special baby from the management layer of the Baby Corp who was dispatched to look into why the love of puppies is threatening the world's love of babies.
When Tim learns about Ted, they somehow agree to work together to uncover the answer as soon as possible so that Ted can go his own way. They learn that Francis, the current owner of the Puppy Co. and a former employee of the Baby Corp, has kept the baby dummy and has plans to create the Forever Puppy, which will snuff out the love of the babies and wreak revenge on the Baby Corp for firing him.
Despite all odds, the Templeton couple has been apprehended. Will Francis eventually exact justice on the Baby Corp? Or will the lucky break spare the world from the Forever Puppy's eternal servitude?
Also see: Most profitable skill to learn 2023
5. Encanto (2021): A princess or a hero on an epic journey to distant realms is a common theme in Disney films. Encanto flips all those expectations on their head; Mirabel is not only not a princess, but also just a regular, ungifted girl, and the entire action takes place close to her home. She nevertheless continues to become embroiled in solving a mystery and discovering details about her family in unanticipatedly thrilling and emotionally absorbing ways. (Additionally, this song features "We Don't Talk About Bruno," a classic Disney hit.).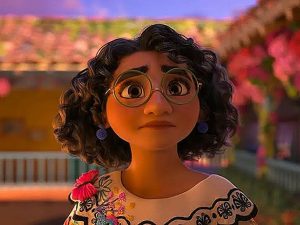 6. Spider-Man: Into the Spiderverse (2018)
The Spider-Man tale arrives and shakes things up once more just as superhero movies were beginning to feel repetitive. Due to a multi-verse that is beginning to fracture, this film has multiple Spider-Mans instead of just one, and they all work together in a way that demonstrates that anyone can be a hero, even an animated pig. The eye-catching and intriguing aesthetics also helped the film win the Academy Award for Best Animated Feature.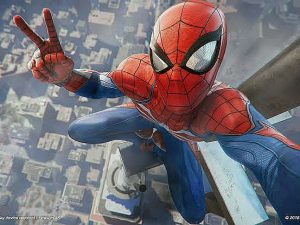 Also see: How to become a successful musician
7. Ratatouille (2007): The ground-breaking Pixar film, Ratatouille is set in the stunningly gorgeous Parisian streets. There, viewers first meet Remy, a rat with an eerily sophisticated palate and an even odd skill for cooking. Remy's desire of becoming a chef is rapidly fueled by both of these traits. He soon has a relationship with Linguini, a culinary apprentice who needs assistance moving up the ranks.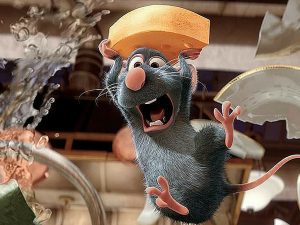 The delightfully bizarre tale of Ratatouille is not only a clear love letter to the culinary arts and to food, but it is also a celebration of passion and the act of following one's aspirations, no matter how outlandish. Anyone can cook, the book's catchphrase, sends a powerful message and serves as a gentle reminder to follow one's own path, as Remy does.
8. Toy Story 3 (2010): I have a snake in my boot! Andy (John Morris), the toy's owner, is all grown up and prepared to go off to college in the third episode in the renowned Toy Story trilogy. Toys that have no one to play with them sulk in solitude until they are unintentionally sent to a creche facility and made to be used by young children.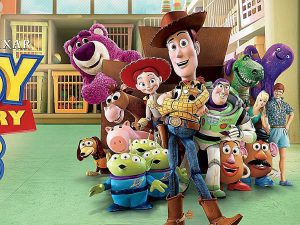 The entire group is back in Toy Story 3 with Woody (Tom Hanks) and Buzz (Tim Allen) in the foreground, dealing with what will become of all the toys. This comical animated comedy about plastic toys turns out to be a highly effective picture that examines the themes of loss, love, and moving on. It is as amusing as it is surprisingly gloomy and poignant.
Also see: Best Websites For Downloading Anime for Free
9. Futurama: Into the Wild Green Yonder (2009): All except the show's ardent followers may have missed this Futurama movie. Into the Wild Green Yonder was a direct-to-video episode of Futurama. The show, which was split into two films, is technically in its last season, which was made up of five episodes.
Snoop Dogg, Seth MacFarlane, and Phil Hendrie are just a few of the renowned celebrities who have appeared as guests on the show, which is full of a mixture of vulgar humour and action to keep many adults entertained.
10. Tom and Jerry (1940): Fans have been giggling at Tom and Jerry's antics for more than 80 years. Looking back at the enduring cartoon couple, it's simple to understand why. Midway through the 20th century, William Hanna and Joseph Barbera, better known as Hanna-Barbera, created a number of animated classics. Tom and Jerry, a cat and mouse team, were the catalyst for their success in 1937.
The Tom and Jerry cartoons were renowned for their unrestrained brutality and flawless comedic timing in their many slapstick adventures. Tom and Jerry had characteristics that made it stand out, even though other animated series in the future also performed well in this regard. Tom and Jerry are considered forerunners of cartoon violence because of how the two leads were portrayed in the series and how the slapstick was skillfully written. The slapstick is the foundation of Tom and Jerry. Although it always had a good sense of humour, the series also featured elements that set it apart from other slapstick-focused cartoons in the future.The exaggeration in the Tom and Jerry cartoons is used sparingly, providing the effects of the objects just enough force while keeping the suffering funny enough to have people laugh.
Also see: Most Famous Scientists In The World And Their Discoveries
Conclusion
In conclusion, amusing cartoon films are universally appealing and cross generational boundaries. Both kids and adults enjoy them because they make them laugh and feel happy. These films have had a lasting impact on the animation industry thanks to their sharp humour, enduring characters, and creative plots.
The power of laughter in these films is clear, whether they are timeless classics or contemporary jewels. So assemble your loved ones, make some popcorn and set out on a hilarious adventure with the funniest cartoon flicks. Prepare to laugh so hard your sides will hurt!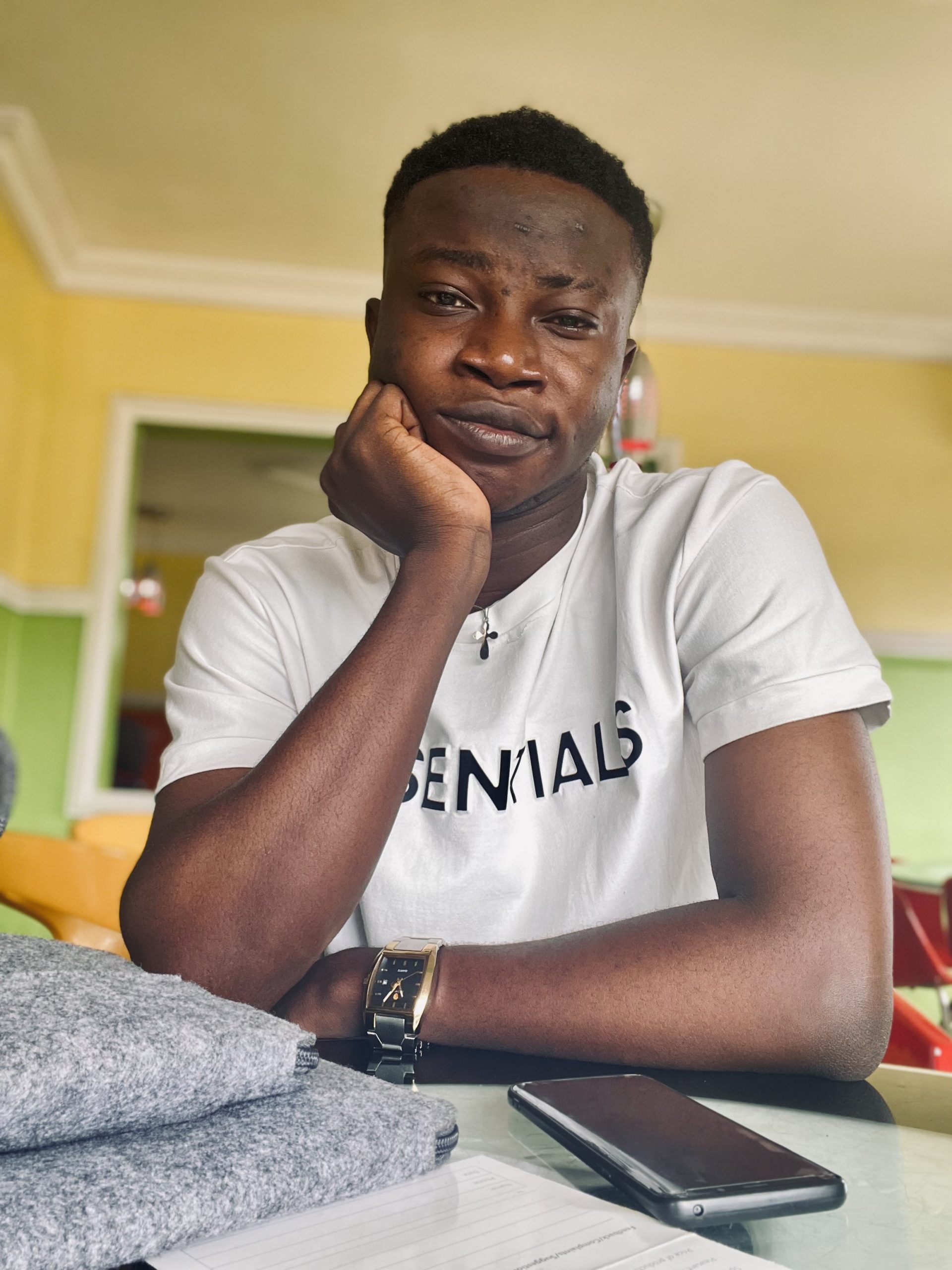 Edeh Samuel Chukwuemeka ACMC, is a Law Student and a Certified Mediator/Conciliator in Nigeria. He is also a Developer with knowledge in HTML, CSS, JS, PHP and React Native. Samuel is bent on changing the legal profession by building Web and Mobile Apps that will make legal research a lot easier.