Fattest People In The World: Obesity is a global health concern that affects millions of people worldwide. While obesity is a complicated disorder caused by many variables, certain people have received a lot of attention for achieving severe levels of obesity.
This article presents a quick overview of the world's fattest individuals, emphasizing their problems, health concerns, and attempts to lose weight.
Recommended: Differences Between Tribunal And Court
Top 10 Heaviest/Fattest People In The World
1. Jon Brower Minnoch: Jon Minnoch weighed 635 kg. He was an American man who, at his highest weight of 1,400 lb (635 kilograms; 100 stone), was the largest individual ever documented. Minnoch's weight continuously increased until his hospitalization in March 1978, at the age of 36, for heart and pulmonary failure. When he married his 110-lb (50 kg) wife Jeannette the same year, he set a record for the biggest weight disparity between a married pair. Minnoch was diagnosed with enormous generalized edema, a disorder in which the body collects an abnormally large amount of extracellular fluid.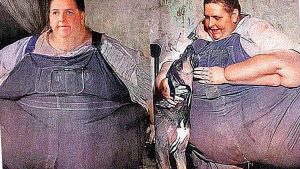 Endocrinologist Robert Schwartz calculated that he must have weighed more than 1,400 lbs. (635 kg) at the time of his hospitalization, and that most of his entire body mass was retained fluid. Over a dozen firefighters and rescue professionals, as well as a specially constructed stretcher, were needed to take him to the University of Washington Medical Center in Seattle. He was put on two mattresses that were pushed together, and it required 13 persons just to roll him over for linen changes. He weighed 798 lb (362 kg; 57 st) and had a body mass index of 105.3 at the time of his death.
2. Khalid bin Mohsen Shaari 610 kg: Khalid bin Mohsen Shaari is the world's second heaviest individual. is a Saudi Arabian man who, at 610 kg, was discovered to be the heaviest living person and the second-heaviest individual in recorded history in August 2013.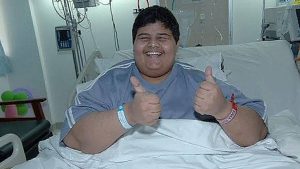 He was born on February 28, 1991. According to CNN, he shed 320 kg (710 lb; 50 st)—more than half his body weight—as a consequence of medical therapy in six months.
Recommended: Major Challenges/Problems Facing India 2023: Top 10
3. Manuel Uribe: Before his death in 2014, Manuel Uribe Garza weighed 597 kg and was the world's third fattest individual. He was a Mexican guy who suffered from morbid obesity to one of the most extreme levels ever reported in recorded history.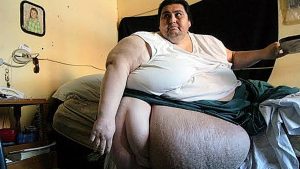 He was unable to leave his bed for years after attaining a peak weight of about 600 kg. His body size was a huge problem for him, as he shed around 230 kg (510 lb)—more than one-third of his body weight—with the aid of physicians and nutritionists by February 2008. He died on May 26, 2014, in his hometown, weighing 394 kg.
4. Carol Ann Yager: Born January 26, 1960, she was the heaviest woman ever documented and one of the most seriously obese women in history. She passed away on July 18, 1994. According to Bizarre magazine, she was more than 5 feet (1.5 meters) broad.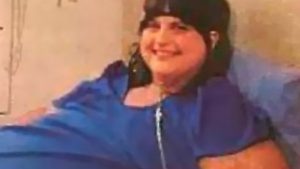 Yager also had numerous additional obesity-related health issues, such as breathing difficulties, dangerously high blood sugar levels, and stress on her heart and other organs. She was also hardly mobile since her muscles couldn't sustain her weight. She is still one of the heaviest persons in history.
Recommended: Strongest Birds In The World (With Pictures): Top 10 Most Powerful
5. Walter Hudson: When he was at his top weight of 1,197 pounds (543 kg; 85.5 lb), Walter Hudson held the Guinness World Record for the biggest waist, measuring around 119 inches (302 cm). Her birthday was June 5, 1944, and she died on December 24, 1991. Walter Hudson, 46, died of a heart attack at home on December 24, 1991.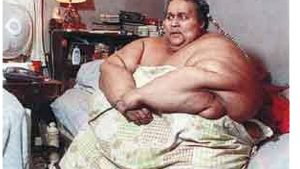 He weighed 600 pounds (270 kg; 43 st) at the time of his death. Hudson was so far away that Hempstead Fire Department firefighters had to cut a 4-by-6-foot (1.2 by 1.8 m) hole in the bedroom wall to retrieve his corpse.
6. Rosalie Bradford 540 kg: Rosalie Bradford was the lady who held the Guinness World Record for being the heaviest woman in the world. Having been born on August 27th, 1943, She weighed 1,200 pounds (540 kg) at her heaviest in January of 1987.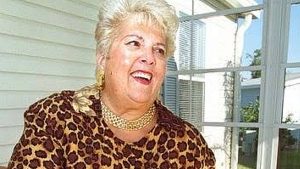 She had been so depressed that in 1988 she attempted suicide by taking medications, but because of her size, she was only able to sleep for a few days before waking up.
See also: Most Beautiful States In India (With Pictures): Top 9
7. Ahmed Eman Abd El Aty: Eman Ahmed Abd El Aty was a native Egyptian, weighed 500 kg, and was a citizen of Egypt. He was well-known for her enormous stature all across the world. She had the title of being the heaviest woman in the world who was still alive at the time, and she was the second heaviest woman in history, after Carol Yager.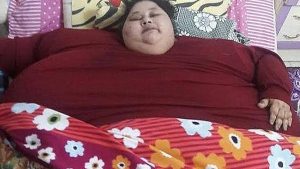 At 4:35 p.m. on Monday, September 25, 2017, Abd El Aty passed away at Burjeel Hospital in Abu Dhabi as a result of complications from her underlying comorbid ailments, which included heart disease and renal difficulties. She was 37 years old at the time of her passing.
8. Mr. Michael Hebranko: Michael John Hebranko Jr., 499 kg, was born on May 14, 1953. He was an American guy who suffered from severe morbid obesity and was one of the world's biggest individuals. He was in the Guinness Book of World Records in 1990 for the greatest reported weight reduction after shedding nearly 200 pounds in 19 months.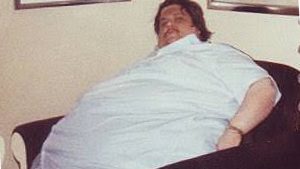 Hebranko reached his top weight of 499 kg (1,100 lb) in June 1999, before enduring another major weight reduction and plummeting to 207.5 kg (457 lb). He had previously championed a dieting awareness campaign. He is still one of the world's fattest people.
See also: Past Presidents of Ghana Since Independence Till Date (With Pictures)
9. Darren Patrick Deuel: Patrick Darren Deuel was an American notable for being one of the biggest individuals in the world, weighing around 486kg at his height. He didn't reside at his home (in Valentine) for almost five years.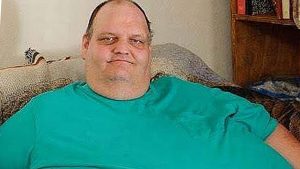 His stature was so enormous that when he was transported to the hospital, half the house had to be torn out to retrieve him. It required a lot of work and specific arrangements to get him to the hospital. Deuel died at home on April 29, 2016, at the age of 54.
10. Hughes, Robert Earl 486 kg: He was an American who was famous and popular for his physical size throughout his lifetime.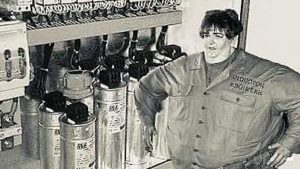 He was known as one of history's fattest and heaviest people. He became even more famous for being able to walk alone despite his enormous body size. Hughes' abnormally high weight was related to a ruptured thyroid gland. He weighed 1,071 lb (486 kg) at his peak and had a chest measurement of 10.3 ft (3.1 m).
See also: Youngest Countries In The World: Top 10 Newest
Finally, the issue of the world's fattest persons reveals severe instances of obesity that certain people have faced. While obesity is a major worldwide health problem, it is critical to address the subject with compassion and respect for the people concerned. Obesity is a complicated problem impacted by a variety of variables such as heredity, lifestyle, and socioeconomic status.
Obesity must be addressed via a comprehensive and multidisciplinary strategy that includes education, access to nutritional food, physical exercise, and medical assistance. Finally, supporting a healthy lifestyle and creating a supportive atmosphere are critical in the fight against obesity and enhancing general well-being.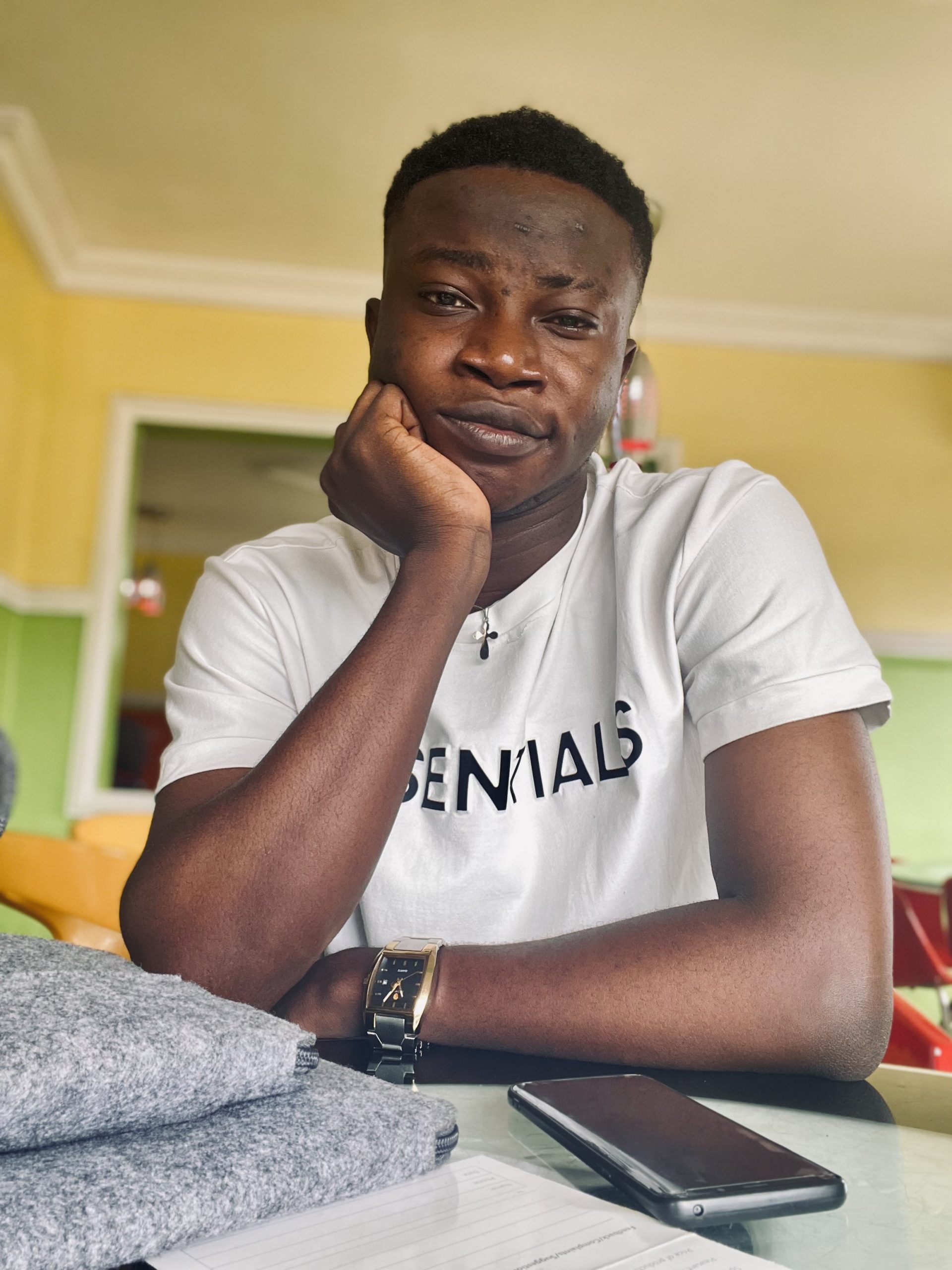 Edeh Samuel Chukwuemeka ACMC, is a Law Student and a Certified Mediator/Conciliator in Nigeria. He is also a Developer with knowledge in HTML, CSS, JS, PHP and React Native. Samuel is bent on changing the legal profession by building Web and Mobile Apps that will make legal research a lot easier.