Past Presidents of Ghana Till Date: Since Ghana's independence from the British many years ago, various presidents have held power and exerted authority. On March 6, 1957, the West African nation declared independence from colonial authority, earning it the first sub-Saharan country to do so. Since then, various Ghanaians have indeed been elected President of the country.
Though some of these leaders contributed to Ghana's development, others were regarded as miserable leaders who were known to be extravagant. Here is a complete list of Ghanaian presidents from 1960 to the present.
Recommended: Richest Women in Ghana and Their Net Worth
Past Leaders Of Ghana Since Independence Till Date
1. Kwame Nkrumah: Kwame Nkrumah became Ghana's first president after the country became a republic in 1960. Nkrumah, a well-known African nationalist, had been involved in Ghanaian politics long before he became president, and was widely regarded as one of Africa's most eloquent orators and one of Ghana's most popular presidents. But, what was his political path like? Nkrumah was born in Nkroful, a small community in the Nzema district of the Gold Coast's far southwest, on September 21, 1909.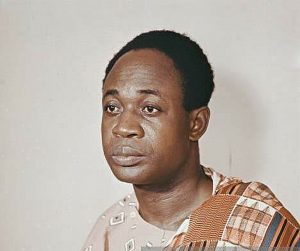 In 1948, he began his political career as a member of the Democratic Party. When he was appointed general secretary of the UGCC, Nkrumah jumped right into the action, speaking at meetings all over the country. He also began to pique people's interest in the emerging independence movement.
In February 1948, widespread protests erupted, and Nkrumah was briefly detained by the British, along with other UGCC leaders. They were, however, quickly released. Presidential elections were conducted in Ghana a few years later, on April 19, 23, and 27, 1960. A plebiscite on the constitution was held on the same day, to make Ghana a republic. The constitution was eventually ratified, and Nkrumah was elected as the Republic of Ghana's first president.
2. Joseph Arthur Ankrah: Ghana's first military Head of State was Major-General Joseph Arthur Ankrah, a general in the Ghanaian army. Samuel Paul Cofie Ankrah, a Christian Missionary Society supervisor, and Beatrice Abashie Quaynor, a trader, gave birth to Ankrah on August 18, 1915, in Accra. He was known as 'Ankrah Patapaa' among his peers since he was a child for constantly taking the lead among his peers. Joseph Ankrah was suspended from the Ghana Army against his will in July 1965 on accusations of participating in a coup attempt to remove Kwame Nkrumah's administration. He couldn't help but leave the service and pursue other interests.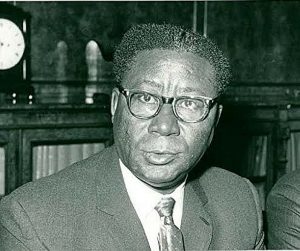 After leaving the military, Ankrah became president of Ghana's National Investment Bank, a national financial institution. On February 24, 1966, Ghanaian President Kwame Nkrumah was deposed in a coup, and the National Liberation Council (NLC) was constituted to come into power.
Ankrah was appointed as the NLC's Chairman and Head of State. Ankrah consented and then became Ghana's leader. From 1966 to 1969, Joseph Ankrah was the Head of the State of Ghana. He was asked to resign as Chairman of the NLC and Leader of The country on April 2, 1969, following a bribery controversy involving a Nigerian businessman.
Also see: Richest Lawyers in Ghana 2022
3. Akwasi Afrifa: Ghanaian soldier Akwasi Afrifa was also a traditional king, farmer, and politician. As Ghana's Head of State from 2 April 1969 until 7 August 1970, he oversaw his country. He progressed through the ranks of the Ghana Army, eventually becoming a Lieutenant General. Africa, who was born on April 24, 1936, joined the Ghana Army when he was around 21 years old in 1957.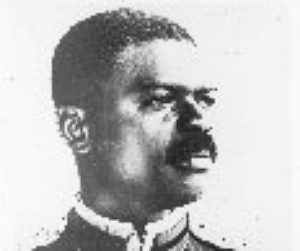 After attending the Regular Officer's Special Training School and the Mons Officer Cadet School in Aldershot, England, he completed officer training at the Royal Military Academy, Sandhurst, England. Africa went on to the School of Infantry in Hythe, England.
Following the overthrow of Nkrumah's government, Joseph Arthur Ankrah was appointed as the new Head of State, and Afrifa joined the new military government. Africa rose from major to lieutenant general in three years while the administration was in control. He was also appointed as Finance and Trade Commissioner (Minister).
After becoming embroiled in a bribery controversy in April 1969, Ankrah resigned as Head of State. As a result, Afrifa took over as the country's leader. Africa was President of the Republic until 1969 when he passed over authority to Prime Minister Kofi Abrefa Busia. He remained chairman of the Presidential Commission, however, until 1970.
Also see: Cheapest Universities in Ghana and Their Tuition Fee
4. Edward Akufo-Addo: Edward Akufo-Addo was indeed a Ghanaian political leader and lawyer who is generally considered as being one of the nation's founding fathers for his contributions to the country's independence movement. He was among the "Big Six" leaders of the United Gold Coast Convention.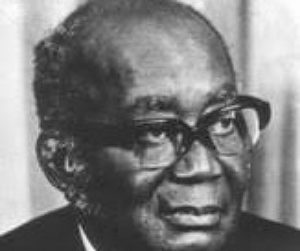 Akufo-Addo was born in Dodowa, Greater Accra Region, on June 26, 1906, and showed evidence of talent from a young age. He entered Achimota College in 1929, when he was about 23 years old, and gained a scholarship to St Peter's College in Oxford, where he graduated with honors in philosophy and politics in 1933. He returned to Ghana, where he established his own law company in Accra.
The National Liberation Council (NLC) administration nominated Akufo-Addo as Chief Justice in 1966. In the Second Republic, Akufo-Addo was elected President of Ghana in 1970. However, the Prime Minister, Dr. Kofi Abrefa Busia, had real political authority. Akufo-Addo as President of Ghana from 1970 until 1972 when his government was deposed in a military coup.
Also see: Advantages and Disadvantages of Being an Entrepreneur
5. Ignatius Kutu Acheampong: Ignatius Kutu Acheampong, a Ghanaian soldier, took power and ruled Ghana as a military head of state from 1972 to 1978. Ignatius Kutu Acheampong was born in the Ashanti region of Ghana on September 23, 1931, and went to Trabuom Roman Catholic school as well as St Peter's school in Kumasi. Later, he continued his schooling at Agona Swedru's Central Collegiate of Commerce. He was commissioned into the Ghana Army when he was approximately 28 years old.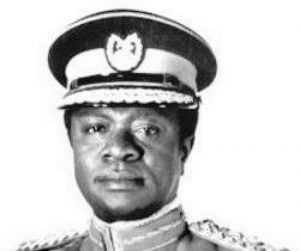 Acheampong rose through the ranks of the Ghana Armed Forces to become one of the country's few powerful Akan military officers. During the Congo Crisis, he was also a member of the UN peacekeeping team.
Ignatius Kutu Acheampong, who was dissatisfied with the government at the time, launched a peaceful military coup that overthrew Ghanaian Prime Minister Kofi Busia and President Edward Akufo-Addo on January 13, 1972. As a result, he became the President of this Country. He also rose to the position of chairman of the National Redemption Council, Acheampong was the Ghanaian Head of State from 1972 till he was deposed on July 5, 1978, in a palace coup orchestrated by Fred Akuffo.
6. Fred Akuffo: Fred Akuffo was a Ghanaian soldier as well as a politician who led the country as its President from 1978 to 1979. Akuffo, who was born on March 21, 1937, joined the Ghana Army when he was approximately 20 years old, in 1957. He then completed his training at the Royal Military Academy, Sandhurst, in the United Kingdom, and was commissioned a few years ago in 1960.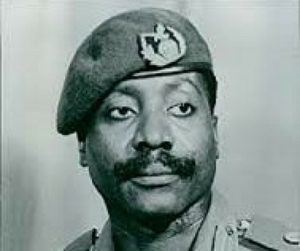 Fred Akuffo served in the army for a long time. He was the commanding officer of the Airborne Training School in Tamale from 1969 to 1970, and then the Ghana army's 6th Battalion of Infantry. He quickly advanced through the ranks becoming the 2nd Brigade Commander. Akuffo was also tasked with overseeing the transition of the flow of traffic in Ghana from driving on the left to right-hand drive.
However, on July 5, 1978, Akuffo conducted a palace coup and toppled Acheampong, who was unsatisfied with the way Acheampong was managing Ghana. As a result, Akuffo was elevated to the position of Head of State. His regime was toppled on June 4, 1979, by lesser ranks of the Ghana army led by Flight Lieutenant Jerry John Rawlings, and he immediately set about restoring constitutional governance to the country.
Recommended: Richest Baseball Players in The World 2022
7. Jerry Rawlings: Jerry Rawlings was indeed a Ghanaian military officer and politician who served as the country's longest-serving leader, leading the nation from 1981 to 2001 and briefly in 1979. Jerry Rawlings was born on June 22, 1947, in Accra, Ghana, and attended Achimota School before joining the Ghana Air Force after completing his secondary school at Achimota College in 1967.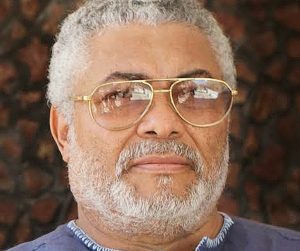 Rawlings had always fought for justice and uprightness since he was a young man, and while serving in the Ghana Air Force, he noticed a decline in order and morale owing to corruption in the Supreme Military Council (SMC). As a result, he resolved to combat it. Jerry Rawlings progressed through the rankings over time, and as he rose through the ranks, he came into regular touch with the upper crust and its social beliefs.
8. John Kufuor: John Kufuor is a Ghanaian politician who became president in 2001 and served until January 7, 2009. The politician, affectionately known as the 'Gentle Giant,' also functioned as the African Union's Chairperson from 2007 to 2008. Kufuor also attended Oxford University, completing in 1964 from Exeter College. He moved to Ghana after staying in London for a while, during which he worked in Victor Owusu's Chambers. John Kufuor was appointed town clerk of Kumasi City Council in 1966.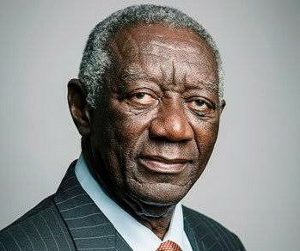 John Kufour announced his candidacy for President of Ghana in 1996. However, he was beaten by Jerry Rawlings, who received 57 percent of the popular vote to his 39.62 percent. He ran for president once more in the December 2000 presidential election. He won the polls this time and was elected President of Ghana.
Kufuor was re-elected in the presidential & parliamentary elections conducted on December 7, 2004, after having served for 4 years. He stayed on for the next four years before passing over to John Atta Mills, his successor, in 2009.
Recommended: How to become a successful Lawyer in your country
9. John Atta Mills: Because of his extensive academic career, John Atta Mills was called The Prof by his followers. Mills spent nearly twenty-five years of teaching at the University of Ghana and other schools of higher learning before entering politics. John Atta Mills was chosen by the National Democratic Congress to be the party's presidential candidate in 2000. Unfortunately, he was beaten in the elections by John Kufuor. In the 2004 presidential election, Mills ran for the presidency again but was beaten by John Kufour.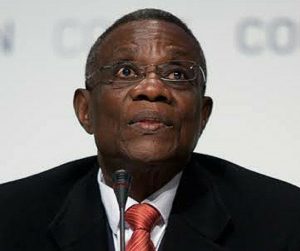 Mills would not give up and ran for President of Ghana for the 3rd time in 2008, defeating his closest competitor, Nana Akufo-Addo, and becoming the country's president. From his appointment on January 7, 2009, until his death on July 24, 2012, John Atta Mills held the Position. He was the first president of Ghana to die in office. On the same day, his vice president, John Mahama, was inaugurated.
10. John Mahama: President John Atta Mills died tragically on July 24, 2012, throwing Ghana into chaos. Mahama has sworn in as President of Ghana on the same day that Mills died, as stipulated by Ghana's constitution. He was the first Ghanaian president to hold positions of power at all levels of government. Only six months remained in Mills' term when he became president.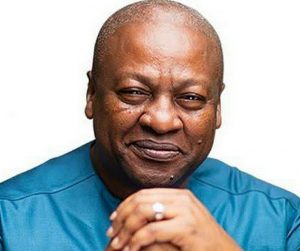 After finishing Mills' term, John Mahama ran for a full term in the national election in December 2012. He defeated his nearest competitor, Nana Akufo-Addo, with 50.70 percent of the total genuine votes cast. Mahama was re-elected for another four years until 2016, when he ran for a second full term in the general election in December 2016. This time, unfortunately, he was beaten by Nana Akufo-Addo, who went towards becoming Ghana's President.
Also see: Advantages and Disadvantages of being a Teacher
11. Nana Akufo-Addo: Nana Akufo-Addo attempted to get the NPP's presidential nomination but was defeated by John Kufuor, who went on to win Ghana's presidential election in December 2000 and become President. Akufo-Addo chose to run for president again almost ten years later, in 2008. He ran for the NPP against his challenger, John Atta Mills of the NDC, in a close race, but lost to Mills, who went on to become president.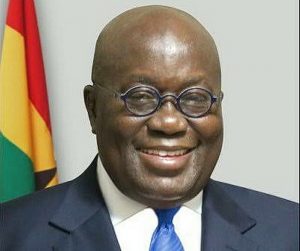 Never compromising, Akufo-Addo decided to run for president once more in 2012 as the NPP's presidential candidate but defeated the NDC's candidate John Mahama, the late Atta Mills' replacement. In the 2016 election, Akufo-Addo ran for office for the third time. He received 53.83 percent of the vote this time, defeating John Mahama, who received only 44.4 percent and was elected President of Ghana.
After completing his first term as president in 2020, Akufo-Addo decided to run for re-election and ran in the 2020 national elections, defeating his nearest rival, John Mahama, with a majority of 51.59 percent of the vote. Ghana's current President, Akufo-Addo, is still in office. His term will end in 2024.
Also see: Most protected people in the world and why
Conclusion
The Republic of Ghana, originally known as is governed by a presidential system. The president is both the head of state and the head of government. In Ghana, the president, as well as the vice president, are elected democratically by an absolute majority of the electorate. The president is elected for a 4 years term and can run for re-election.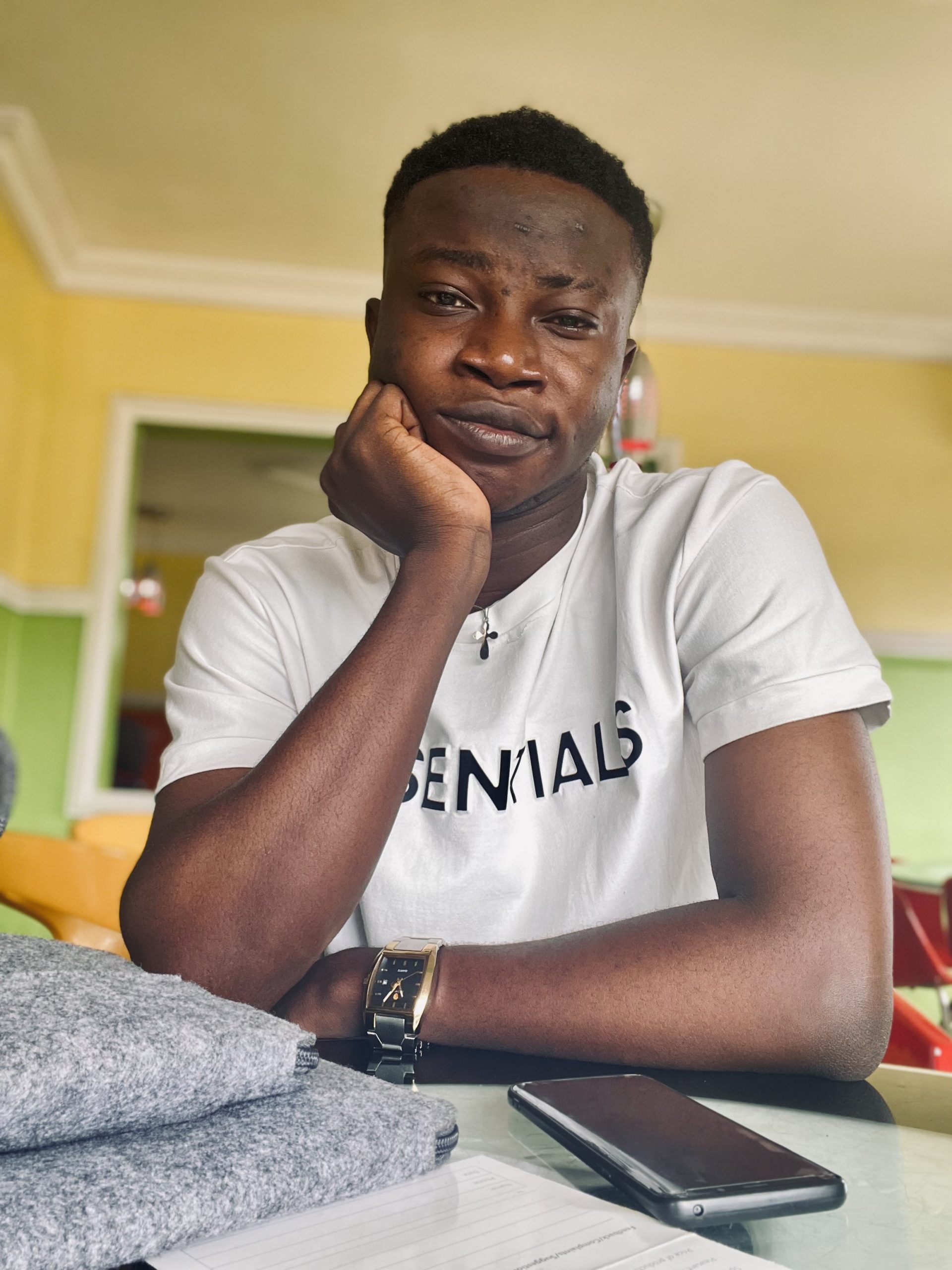 Edeh Samuel Chukwuemeka ACMC, is a Law Student and a Certified Mediator/Conciliator in Nigeria. He is also a Developer with knowledge in HTML, CSS, JS, PHP and React Native. Samuel is bent on changing the legal profession by building Web and Mobile Apps that will make legal research a lot easier.