Top 12 Richest Women In Ghana: Ghana is a popular and prosperous west African country, as well as one of the richest in Africa. She has a market-based economy with low trade and investment obstacles. A country rich in unique culture, tribes, natural riches, and, most importantly, its people.
As the country grows more densely populated with successful individuals on both a continental and national level, poverty and unemployment rates decrease, cushioning the country's economic prowess. The richest people in Ghana are not simply men; there are also wealthy women on the list.
In terms of wealth accumulation, male conglomerates in business appear to be making the most progress. However, this does not invalidate the fact that female business moguls are also tapping into the country's tremendous resources. In reality, these ladies brush elbows with some of Ghana's wealthiest men.
Some of Ghana's wealthy women are key players in the industries in which they have made investments. Many hardworking and successful women have built vast economic empires by fully utilizing their entrepreneurial and commercial abilities.
This article looks at the richest women in Ghana. Over the years, the country's established ladies have made fruitful investments.
Recommended: Cheapest Universities in Ghana 2022
Top 12 Wealthiest/Richest Women in Ghana and Their Net Worth 2023
1. PATRICIA POKU-DIABY 
THE NET WORTH OF USD 720 MILLION
Patricia Poku-Diaby is Ghana's wealthiest lady. She is a proud business entrepreneur who has built her companies to global recognition and ratings. Her family's commerce and shipping company were the first to contribute to her financial worth. She began making waves in Ghana's industrial sector after establishing her conglomerate, Plot Enterprise Ghana Limited. Her firm is one of Ghana's most expensive.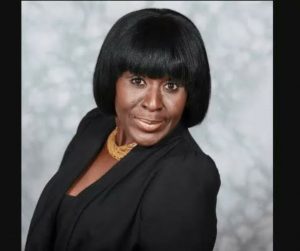 Plot Enterprise Ghana and Plot Commodities are subsidiaries of the corporation that processes cocoa in Ghana. The firm has grown and now operates in other countries, including the Plot Enterprise in Ivory Coast, a Dubai-based metal commodities center, and other Plot Enterprise Limited in Asian and African nations.
Her firm has machinery that processes over 32,000 tonnes of agricultural goods each year, contributing to Ghana's economy; it's a little surprise she's number one on the list of the richest women in Ghana.
2. THERESA OPPONG-BEEKO
USD 420 MILLION NET WORTH
Founder and CEO of Manet Incorporated, Theresa Oppong Beeko, has overcome the challenges of being a woman in a still male-dominated industry, as well as the inevitable gender barriers of being a woman in a still male-dominated industry, to forge an entrepreneurial trail that has proven difficult to follow.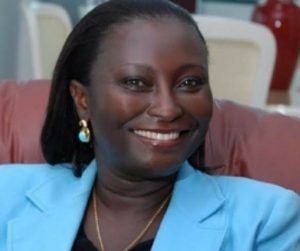 Theresa Oppong has in-depth knowledge and understanding of Ghana's marketing needs, as well as the capacity to adapt to the needs of the Ghanaian people. She has been at the vanguard of real estate development and the hotel business in Ghana for well over a decade, lifting the standard in terms of industry rules.
Also see: Countries with the Most Beautiful Women in Africa
3. KATE QUARTEY PAPAFIO 
NETWORTH $250 MILLION
Kate is one of Ghana's most well-known and successful female businesswomen.
Kate decided to start her firm, Reroy Group Ltd, to create and sell high-quality electric cables in response to the country's severe demand for them.
The firm grew over the years, eventually evolving from a simple cable production and distribution company to a full-fledged electrical service provider. Her firm's operations have made a significant contribution to Ghana's electrical and power solutions stability. She is one of Ghana's wealthiest and most powerful women.
4. GIFTY LAMPTEY
Even though Gifty inherited most of her fortune from her late husband, a multi-billion businessman, she has continued to add to it. She has carved out a legacy and path for herself that no one can smudge.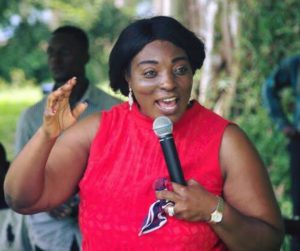 Gracy is the CEO of SIDALCO Fertilizers Ltd. She is an entrepreneur as well as a social influencer. She also chairs several Ladies of the Cross International Ministries, which focus on donating and aiding the poor. Mrs. Lamptey has three children and is a widow. The net worth of Gifty Lamptey is 135 MILLION DOLLARS.
Also see: Highest Paid Lawyer in Ghana
5. GRACE AMEY-OBENG
THE NET WORTH OF $100 MILLION.
Grace is another businesswoman among Ghana's top ten wealthiest women. Grace has amassed a fortune through her firm, Forever Clair Beauty Products, which she started in the 1990s.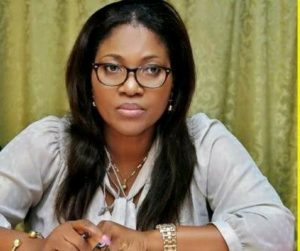 Her items are among the most widely utilized locally produced goods in Ghana. Her items' quality speaks for itself, as Ghanaians flock to her store in droves. Her achievements gained her membership in the Association of Ghana Industries' executive committee.
Grace is also the head of the Ghana Cosmetology and Wellness Foundation, and she has received multiple honors for her contributions to the industry.
6. PATRICIA OBO-NAI
THE NET WORTH OF 85 MILLION DOLLARS
Patricia Obo-Nai is an engineer and one of Ghana's wealthiest businesspeople, having made a fortune in the country's telecommunications industry. Her academic credentials are impressive, especially given the prestigious colleges she attended.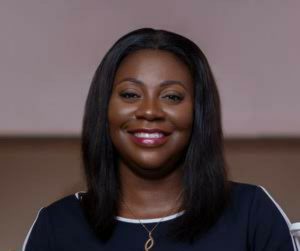 Patricia Obo-Nai is well recognized as the brains behind Vodafone Ghana. She happens to be the first Ghanaian to have assumed the position of the Chairman of Vodafone Ghana. She got the position majorly because of her industriousness and professionalism in the industry. She is a wealthy Ghanaian entrepreneur due to her sagacity and commitment to her career.
Also see: Advantages and Disadvantages of Being an Entrepreneur
7. JOANA GYAN CUDJOE 
THE NET WORTH OF 70 MILLION DOLLARS
Through her many business ventures, she became one of Ghana's self-made millionaires. She is one of the wealthiest Ghanaian women due to her ability to be a successful businesswoman. With a little expertise and a lot of hard work, she started a career in gold mining.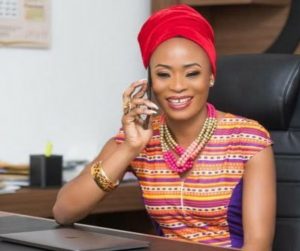 In Ghana, Joana Gyan is known as the Queen of Gold, according to most wealth publications. Joana is an artisanal miner, a licensed gold miner, a licensed gold salesperson, a gold buyer's license, a gold exporter, an investor, a philanthropist, and a business executive.
8. NANA AMA MCBROWN 
THE NET WORTH OF $2 MILLION
Felicity Ama Agyemang, better known by her stage as Nana Ama McBrown, is a Ghanaian actress and TV host. Nana Ama McBrown began her acting career at a young age and now presents various television shows. She is extremely affluent, with the majority of her earnings coming from partnerships, sponsorships, and movies.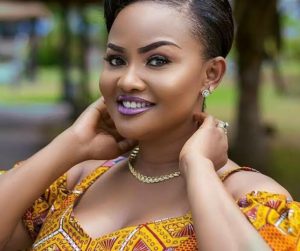 Nana is also a television host, hosting a variety of events and programs based on the Ghanaian and African entertainment industries. Earned her place among legendary who is unrivaled in originality and excellence on television, making her one of the biggest names in media and securing her place among Ghana's top ten wealthiest women.
Also see: Top 10 Richest Women In South Africa and Their NetWorth 2022
9. JACKIE APPIAH
1.5 MILLION DOLLARS IN NET WORTH
Jackie Appiah is a media personality and actor in the entertainment industry.  She has starred in many films, all of which have showcased her natural abilities and expertise in the field. Due to her fame, she has become one of Ghana's most well-known actresses.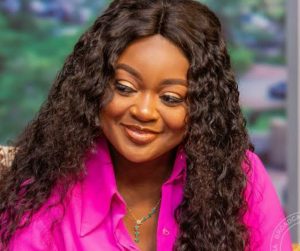 Even though Jackie is an experienced actor, she continues to feature in Ghanian blockbusters, where she continues to wow her adoring audience with her remarkable acting abilities. She is presently one of Ghana's wealthiest actresses, with many large partnerships as a brand ambassador for some of the country's most well-known companies.
10. BEATRICE AGYEMANG ABBEY 
480,000 $ IN NET WORTH
Despite being one of Ghana's wealthiest women, Beatrice Agyemang does not belong to the country's millionaires. She is a well-known figure in Ghana, and her clout has helped her earn considerable wealth. Beatrice Agyemang is a journalist, television personality, and presenter.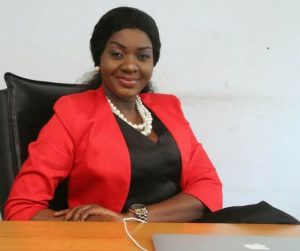 She began her career in 2000, writing about and debating Ghana's unsolved problems. She progressed from anchor to producer to TV channel owner. General TV is her company's CEO and Managing Director. She also runs TV3, a little-known African television station.
Some of her prominent awards are the Ghana Women of the Year Honours and Glitz Africa Ghana Women of the Year Honours. Her net worth is evident in her rating as one of the richest women in Ghana.
Recommended: Advantages And Disadvantages Of Marriage
11. BECCA-$6.2 MILLION: Becca is the stage name of Ghanaian actress, singer, and songwriter Rebecca Akosua Acheampomaa Acheampong, who was born on August 15, 1984. She first rose to prominence as a participant in the second season of Mentor, TV3's yearly singing competition. She received five nominations for her 2007 debut studio album Sugar at the 2008 Ghana Music Awards.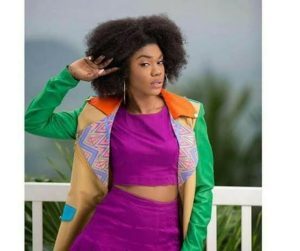 At the aforementioned awards ceremony, the album's lead single "You Lied to Me" took home the Record of the Year award.  Becca is currently signed to the EKB record label. She had worked with a variety of Ghanaian musicians, as well as some international musicians. Many accolades and nominations have been given to her for her outstanding performance all around the world. The total worth of Becca is $6.2 Million. Becca's net worth places her among the wealthiest musicians in Ghana.
12. CHARLOTTE OSEI – $5 MILLION: Charlotte Osei, also known as Charlotte Osei Kesson-Smith Osei, is the UN International Elections Commissioner, a Ghanaian lawyer, and the former chairman of Ghana's Electoral Commission from 2015 until her dismissal in June 2018 on allegations of financial wrongdoing.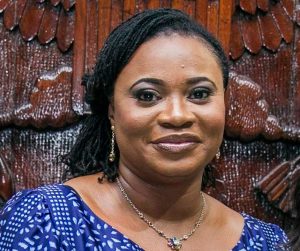 Charlotte Osei is one of Ghana's most wealthy politicians.  Furthermore, she is also listed on the elite list of Richest Politicians. Charlotte Osei's net worth is reportedly at $5 million, according to famousbirthdays.io.
Also see: Major Problems in Ghana and Solutions
Conclusion
Through the achievements of Ghana's richest women, the country's sectors are undergoing constant changes toward growth. In reality, more women will be given additional responsibilities for wealth development in the coming years. The list of Ghana's wealthiest women demonstrates that more women are overcoming barriers in the workplace, and their net worth reflects the strength of the African woman in Ghana. As a result, other women must step up to the plate in their undertakings.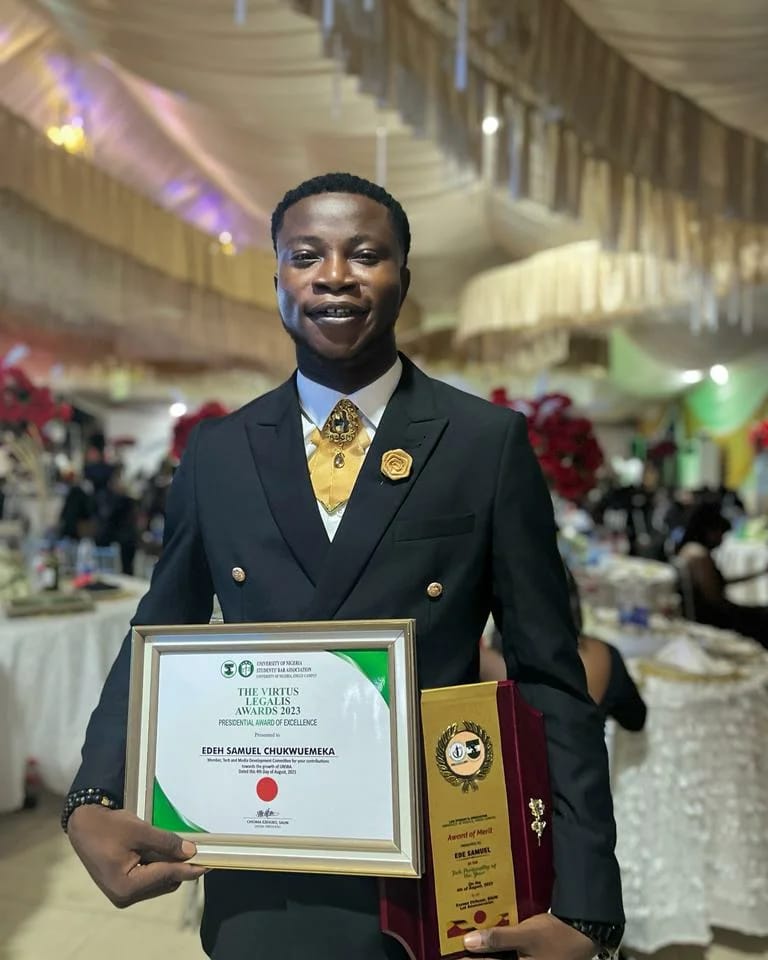 Edeh Samuel Chukwuemeka, ACMC, is a lawyer and a certified mediator/conciliator in Nigeria. He is also a developer with knowledge in various programming languages. Samuel is determined to leverage his skills in technology, SEO, and legal practice to revolutionize the legal profession worldwide by creating web and mobile applications that simplify legal research. Sam is also passionate about educating and providing valuable information to people.