Top 12 Richest Women In Nigeria: Nigeria, Africa's most populous black country, is known for its vibrant and hospitable culture, which can be seen in a variety of creative forms. Africa's fashion, technical, and creative powerhouses, as well as the world's second-largest film industry, are all found here. It's intriguing to learn who the wealthiest people in Nigeria are at any given time — and it's even more fascinating to see which women have the highest net worth in Nigeria right now, given that the list is still dominated by males.
These ladies of riches have it all: a flourishing company, high-end automobiles, and many residences. The majority of them, like their male counterparts, made money in the oil and gas business, although some made money in fashion, real estate, food commodities, and banking and finance. Others began with nothing and now have businesses with millions of employees and yearly revenue in the billions of naira.
Due to how successful they have been in their various industries, most of them have been globally recognized and honored with several awards, the kinds you cannot easily come by. Indeed, they're the best example of the expression, "what a man can do, a woman does better".
What distinguished these women was their ability to use, invest, and increase their fortune across many companies, rather than their ability to create money, which anybody can do. As a result, this article will highlight the top ten wealthiest women in Nigeria in 2022, as well as their net worth.
Recommended: Most Paid CEOs in the world 2022
Top 12 Richest/Wealthiest Women In Nigeria And Their Networth
1. ALAKIJA FOLORUNSO: The first on our list is Folorunso Alakija. A Nigerian businesswoman with four sons who is married to Mr. Modupe Alakija.She is a graduate of Secretarial Studies from Pitman's Central College, London.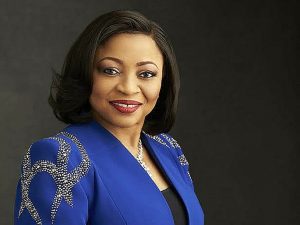 She started her career as an executive secretary for Sijuade Enterprise in Lagos State, then went to the banking industry as an executive secretary for twelve years, eventually advancing to the post of head of corporate affairs. She discovered her interest in fashion design later in life, focusing on elite wear. She delved into other sectors after the success of her fashion firm, the most lucrative of which was oil. She has now evolved into an oil magnate while keeping control of the company in her family's hands.
Folorunsho Alakija also serves as the group managing director of The Rose of Sharon Group, which includes The Rose of Sharon Prints & Promotions Limited and the Rose of Sharon Foundation, which empowers widows and orphans via scholarships and business awards. She also owns a 20-million-dollar Mercedes-Benz.
Mrs. Alakija is noted for her altruism and spiritual life, in addition to her considerable riches. In 2015, Forbes ranked Alakija as the 87th most powerful woman in the world, following Ngozi Okonjo-Iweala. With a net worth of $1 billion, Alakija is Nigeria's wealthiest woman and Africa's second richest woman.
Also see: Differences Between Standard of Living and Cost of living
2. HAJIA BOLA SHAGAYA: Hajia Bola Shagaya is a modest woman who keeps her money secret. She is married to Alhaji Shagaya and has six children. She received her bachelor's degree from Ahmadu Bello University in Zaria and Armstrong College in California.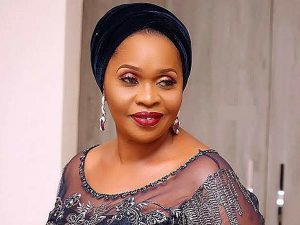 She started her career in the audit department of the Central Bank of Nigeria before moving into commercial activities in 1983, starting with the importation and distribution of photographic materials (her first major source of wealth) and introducing the Konica brand to the Nigerian market and West Africa. For the last eight years, she has been on the board of Unity Bank Plc and is a member of the newly formed Nepad Business Group Nigeria.
Hajia Bola Shagaya is the CEO of one of Nigeria's leading base oil importers and distributors (Practoil Limited). She is a fashion and art connoisseur, as well as a collector of fine automobiles, including a $90 million Rolls-Royce Ghost. With a net worth of $950 million, she is Nigeria's second wealthiest woman and Africa's fourth wealthiest woman.
3. DAISY DANJUMA: Daisy Danjuma, born on August 6, 1952, in Benin City, Edo State, Nigeria, is married to Nigerian millionaire Theophilus Danjuma. She earned a Bachelor of Laws degree from Ahmadu Bello University in Zaria in 1976 and was elected to the Federal Republic of Nigeria's Senate in 2003, representing Edo South, where she served until 2007. She presently serves as South Atlantic's Executive Vice Chairman. She's a businesswoman, investor, and entrepreneur from Nigeria.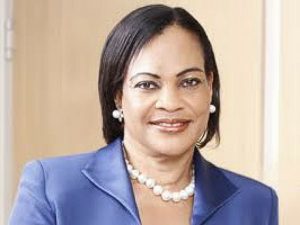 She serves as Atlantic Petroleum's Vice-Chairman and Managing Director. Daisy Danjuma, with a net worth of $900 million, is the third richest woman in Nigeria in 2022.
Recommended: Advantages And Disadvantages Of Being An Employee
4. FIFI EJINDU: Fifi Ejindu, or Offiong Ekanem Ejindu, is a Nigerian businesswoman who was born in 1962 and raised in Ibadan. She is married to Amechi Ejindu, with whom she has a son.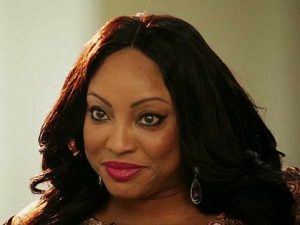 In 1983, she earned her B.Arch from Pratt Institute, a prestigious design school in Brooklyn, New York (where she was one of the first African women to acquire a Bachelor's degree in Architecture). After graduating from Pratt Institute, she took several courses at the Massachusetts Institute of Technology and then returned to Pratt Institute for her Master's in Urban Planning before moving to Nigeria. Fifi Ejindu is the founder of Starcrest Limited, as well as an architect and philanthropist.
Starcrest, which is responsible for part of the country's foreign investment, has three divisions: real estate, construction and design, and investment possibilities. Many residential and industrial villas are also managed by organizations around the country. With a net worth of $850 million, Fifi Ejindu is the fourth richest woman in Nigeria.
5. STELLA OKOLI: Stella Chinyelu Okoli, often known as Stella Okoli, is a well-known entrepreneur, philanthropist, pharmacist, and wealthy woman who was born in Kano State in 1944. She has three children from her marriage to the late Barrister Christopher Okoli.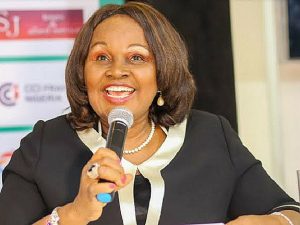 She started her career working for pharmaceutical companies for several years before starting her own business with the information and skills she gained. Emzor Chemist Limited, the pharmaceutical company she founded, evolved from buying and selling pre-made pharmaceuticals to producing their own.
In less than three years, the firm had established itself as a significant pharmaceutical manufacturer in the Western region, with Emzor paracetamol as its primary brand.
Stella Okoli is one of the few Nigerians who has been acknowledged globally for her efforts to provide adequate health care in the country through her company's goods, which are frequently recommended even beyond Nigeria. Her firm is working extremely hard to make pharmaceuticals very affordable for Nigerians to promote excellent health throughout the country, so she doesn't only want the money. Her altruistic background has landed her in the top five richest women in Nigeria, with a net worth of N800 million.
Recommended: Differences Between Note Taking and Note Making
6. BIMBO ALASE: Bimbo Alase, a Yoruba businesswoman who married the late Kunle Arawole and was born in 1962, has broken through hitherto impenetrable boundaries in Nigeria and beyond. She is a Nigerian entrepreneur, investor, and businesswoman. She is the chairman and CEO of Leatherworld. She studied at Pitman College and the Regent Academy of Design and Fine Arts in London.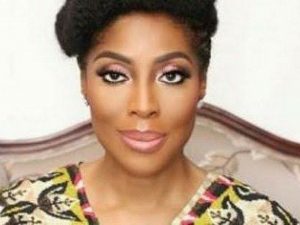 She also possesses a London Design School Post-Graduate Certificate in Interior Design. Her company, Leatherworld, is a well-known luxury furniture company in Nigeria. Before launching her company in June 1994, she operated Glamour, a small gift boutique and beauty salon in Apapa, Lagos.With a net worth of $750 million, Bimbo Alase is Nigeria's, sixth-richest woman.
7. MO ABUDU: Mosunmola Abudu, often known as Mo Abudu, is a Nigerian businesswoman. She was married to Tokunbo Abudu (later divorced) and had two children on September 11, 1964, in the United Kingdom, where she spent most of her formative years.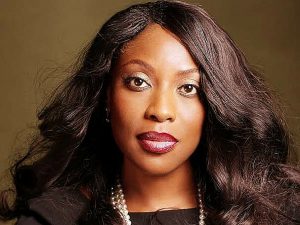 She received her master's degree in Human Resource Management from the University of Westminster. When Mo Abudu was appointed chief of the human resources department of Exxon Mobil Nigeria, one of the country's largest oil firms, when she came to Nigeria.
Despite facing racism as a black woman when growing up, Mo Abudu was motivated to combat prejudice and promote human equality. She is one of the few African women to have had a significant impact as a result of this experience.
Mo Abudu is enthusiastic about a variety of enterprises, including hotels, human resources firms, and the media. She is recognized as one of Nigeria's and Africa's wealthiest media personalities, having inked a multi-million dollar agreement with Netflix. Mo Abudu is a philanthropist and the seventh richest woman in Nigeria, according to Forbes, with a net worth of $650 million in 2022.
Recommended: Countries with the Highest Currencies in the world
8. STELLA ODUAH: Stella Oduah, a Nigerian entrepreneur, investor, and businesswoman, was born on January 5, 1962, in Ogbara, Anambra State. Her husband is Chris Ogiemwonyi. She earned a Bachelor's degree in accounting and a Master's degree in business administration in the United States.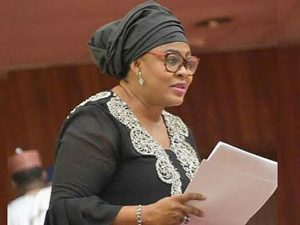 Stella Oduah started the Sea Petroleum and Gas Company Limited, a Nigerian independent marketer of petroleum products, in 1992 and currently serves as its chairman and CEO (CEO). She is a Nigerian Senator and a former Minister of Aviation.
With a net worth of $600 million, Stella Oduah is Nigeria's eighth richest woman. She is one of the few successful female politicians in Nigeria.
9. NGOZI OKONJO-IWEALA: Ngozi Okonjo Iweala, a Nigerian businesswoman, was born on June 13, 1954, in Ogwashi-Ukwu, Delta State, and is married to Ikemba Iweala. She has four children.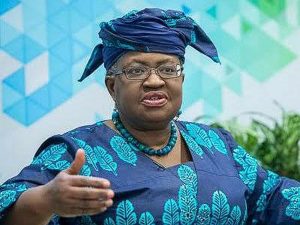 She earned a bachelor's degree in economics from Harvard University in 1976 and a PHD from the Massachusetts Institute of Technology in 1981. Ngozi Okonjo is a Nigerian economist, business consultant, politician, and international development specialist.
He was a former World Bank Director and Nigerian Finance Minister. She is also a motivational speaker, author, and philanthropist noted for her work with women. Ngozi Okonjo is Nigeria's ninth wealthiest woman, with a net worth of $550 million.
Also see: Characteristics of a bad leader explained
10. DIEZANI, ALLISON MADUEKE: Diezani Allison Madueke, the first female president of OPEC, is married to Admiral Allison Madueke (retired) and has six children. She was the Minister of Petroleum Resources, the Minister of Transportation, and the Minister of Mines and Steel Development from 2007 to 2015.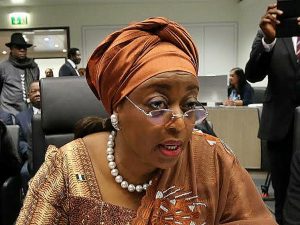 Madueke began her career at Shell Petroleum Development Corporation, where she worked in the estate's operations as well as as an architectural consultant in the Lagos office.
In 1997, she was promoted to Head of Civil Infrastructures, and later to Head of Corporate Issues and Crisis Management Unit. She was appointed Lead Joint Ventures Representation Adviser in 2004 after completing her MBA studies at Cambridge. She is a politician with a net worth of $500 million.
Recommended: Advantages And Disadvantages Of Studying Abroad
11. CECILIA IBRU: A member of one of Nigeria's wealthiest families, Cecilia Ibru is a big name that certainly rings a bell. As the former CEO and managing director of the Oceanic bank, she has earned well over a million dollars.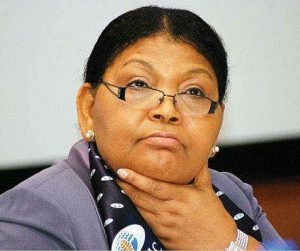 She was born to Edward and Victoria Sido on March 22, 1946. In 1967, she enrolled at the University Tutorial College in London. She also earned a bachelor's in sociology from the University of London in 1971. The School of Oriental and African Studies also awarded Cecilia Ibru a master's degree in philosophy.
She served her time in prison for fraud in 2010. Six years later, she became a widow. Although she is listed as the first on this list of richest women in Nigeria, she is not the country's richest woman. She has about US $8M estimated networth.
Recommended: Countries With The Best Healthcare System 2023
12. FLORENCE ITA GIWA: On February 19, 1946, Florence Ita Giwa was born in Atabong, Cross River. She graduated from London's Kilburn Polytechnic. She is a politician from Nigeria who served as senator representing Cross River State's Cross River South Senatorial District. She graduated from nursing school, worked as a representative for Beecham Pharmaceutical, then transferred to Standall Pharmaceutical to serve Lagos State. She wed Dele Giwa, the first editor of the Newswatch publication.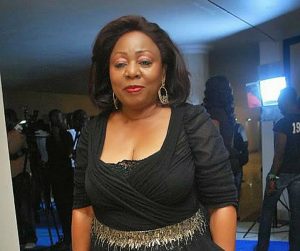 Ita-Giwa entered politics and eventually became Delta State's NRC chairman. She was subsequently chosen to serve in the federal House of Representatives (1992–1993) and was a member of the constituent assembly's committee on devolution of power (1994–1995). As a result of her involvement in Bakassi events, she came to be known as "Mama Bakassi". Ita-Giwa was chosen to serve on the Rules and Procedures, Environment, Foreign Affairs, Women, Niger Delta, and Drug & Narcotics committees after being elected senator for the Cross River South district in April 1999.
Ita Giwa has fought against sex slavery and human trafficking. The OON (Officer of the Order of the Niger) and The Sun Lifetime Achievement Award have both been given to her. Although she is not the richest woman in Nigeria, she is regarded as one of the top ten. Her networth is US $4M.
Recommended: Countries with the Most Beautiful Women in the world
Conclusion
Nigeria is blessed with women like Alakija, who have refused to back down regardless of the opposition they encountered on the way to pave the way for other women to be seen as participants in worldwide economic growth rather than merely childbearing.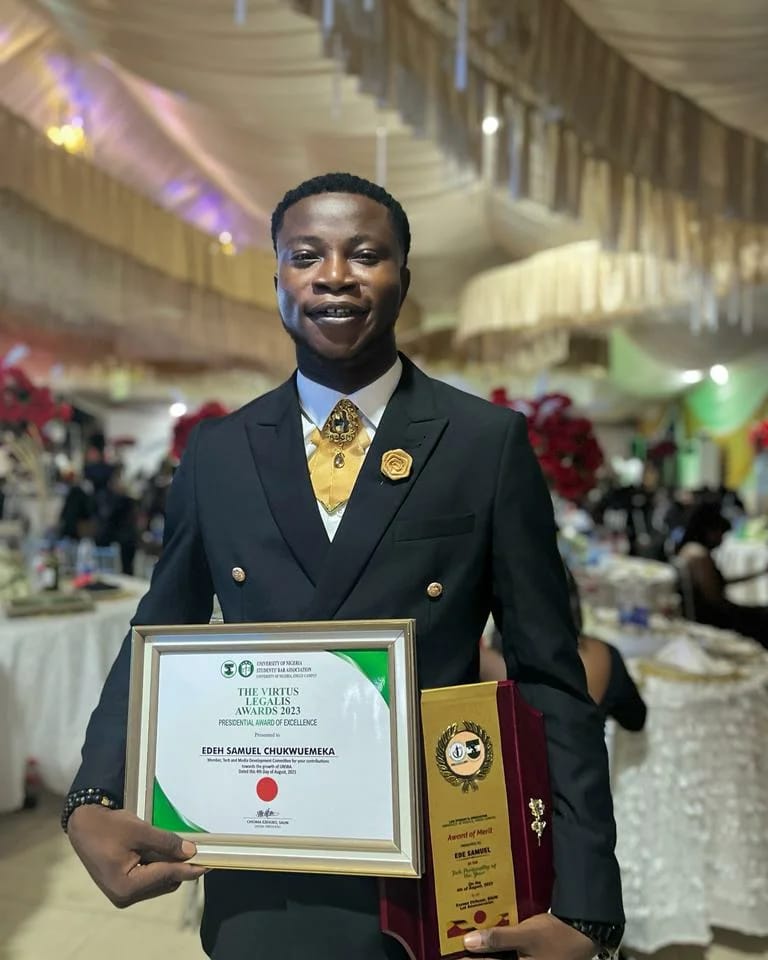 Edeh Samuel Chukwuemeka, ACMC, is a lawyer and a certified mediator/conciliator in Nigeria. He is also a developer with knowledge in various programming languages. Samuel is determined to leverage his skills in technology, SEO, and legal practice to revolutionize the legal profession worldwide by creating web and mobile applications that simplify legal research. Sam is also passionate about educating and providing valuable information to people.