Richest Women In South Africa 2022: South Africa is a great African nation filled with women who are exhibiting unique leadership qualities and dominating various sectors of the growing economy in the state. These women rank equally tall amongst the men in the state in terms of wealth and same is the case amongst their compatriots in Africa as 40% of the individuals on the list of the richest women in Africa all hail from South Africa, so invariably South African women are doing quite fine, have great wealth and are amongst the wealthiest in Africa.
Thus, in this Article we shall consider the list of the wealthiest amongst these women in South Africa.
Recommended: Richest Men in South Africa and their Networth
Top 12 Richest Women in South Africa And Net Worth 2023
1. Wendy Appelbaum: Wendy Appealbaum is a successful business woman, leader and philanthropist who currently ranks as the richest woman in South Africa with a networth of $168 Million which is equivalent to 2.6 billion South African Rand.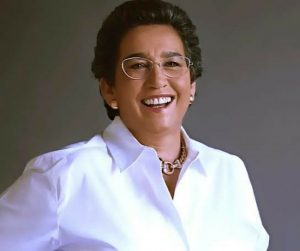 Wendy is currently the Chairperson of Demorgenzon Wine Estate, a wine and agricultural business which deals in all kinds of wine and has a wine farm in Stellenbosch, South Africa which rakes in millions of revenue.
Wendy is the only daughter of Late South African businessman and billionaire, Donald Gordon who was the founder of Liberty Group; an insurance, asset management and investment company which she currently serves as it's Director and largest individual shareholder of the Company. Additionally, she is also a board member at Trustee Tribe trust, Director bar Sphere holding limited, Director bar Victny strategic services, Director at Western Cape Tourism, trade and investment, Director Witns Donald Gordon Medical Center Limited, Deputy Chairperson South Africa Connection group holding, Chairperson at South Africa Women's Professional Golf association, Board Member Harvard University Global advisory board, Board Member International Women's forum, and previously as the Deputy Chairman of Women's Investment Portfolio Holding (Wiphold), amongst other positions which generates revenue for her.
Her outstanding Business and Leadership qualities has seen her being recognized as One of the leading Women Entrepreneurs in the World and most notably recognized by Forbes in 2015 as the World Business woman of the year and also African Woman of the year.
Recommended: Cheapest Universities in South Africa 2022
2. Wendy Ackerman: Wendy Ackerman is the wife of Raymond Ackerman who happens to be one of the richest businessmen in South Africa with a network of $500 Million. His Wife Wendy is equally rich as she has an independent networth of $124 Million which is equivalent to 1.9 Billion South Africa Rand.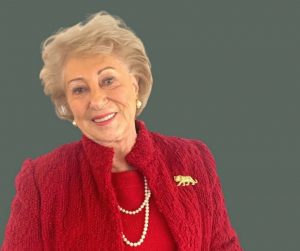 Wendy Ackerman is a non executive director of Pick and Pay holdings limited, the biggest and largest chain of Supermarket in Africa founded by her husband Raymond Ackerman. She is also a trustee of the Ackerman Family Educational trust and a Life Governor of the University of Cape Town foundation.
Wendy Ackerman is the first ever female director of a Retail Company in South Africa and her business brilliance has earned her so much fortune as well recognition as was recently awarded by Forbes with a Life Time Achievement in 2021.
3. Irene Charnley: Irene Charnley is a business woman, Social entrepreneur, and a former trade unionist. She is the Co-founder and Chairman of Smile Telecommunication Holding LTD which is a Broadband Network and Telecommunication provider in Africa.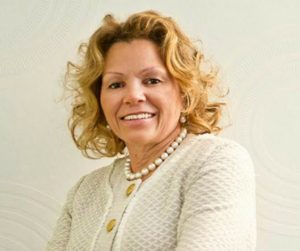 Irene is a Serial Entrepreneur investing so much in Technology and Telecommunication, previously serving as the Executive Director of MTN group which is the biggest Telecommunication Company in Africa before she left them to set up Smile her own telecommunication company which currently has full operation in Nigeria, Uganda, DR Congo, Tanzania, and South Africa.
Irene is currently the 3rd Richest Woman in South Africa with a networth of $102 Million which is equivalent to 1.6 Billion South African Rand.
Also see: How to get a Canadian Job directly from Nigeria 2022
4. Bridgette Radebe: Bridgette Radebe is the first black female mining entrepreneur and one of the richest women in South Africa with a networth of $95 Million. She is the founder, Executive Chairman and CEO of Mmakau Mining (Pty) Ltd, a company which is the most significant blacked owned Mining Company in Africa which has lasted for over 3 decades with it's particular interest on Mining Gold, Platinum, Uranium, Coal, Feerochrome, Explorable assets and creating wealth and mining communities.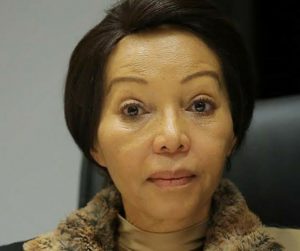 Bridgette Radebe is also the President of South Africa Mining Development Association as well as the founder of New African Mining fund, Officer Black business Council, Member Brics business council, Member Sapp board and Former Vice Chairman Minerals and Mining Development board.
Her business expertise in Mining has earned her numerous recognition, notably she was awarded the International Businessperson of the year by the Global foundation for Democracy, Top 10 Richest Women in Africa according to Forbes and African's most powerful businesswomen according to African Business Review 2016.
5. Sharon Wapnick: Sharon Wapnick is the daughter of Alec Wapnick who was a Millionaire and founder of Octodec Investments and Premier Properties Ltd before his death.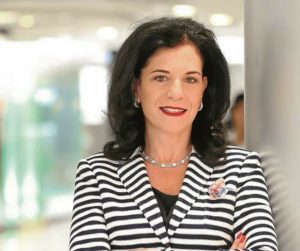 This business is however been carried on by his Family, with Sharon Wapnick serving as the Non-executive Chairman of Octodec Investments Ltd, Non-executive Chairman of City Property Proprietary Limited and she is also the Senior Partner of Tugendhaft Wapnick Banchetti & Partners which she founded in 2004.
Sharon Wapnick currently has a networth of $50 Million which is equivalent to 767 Million South African Rand. Thus, making her one of the richest women in South Africa.
Also see: Advantages and Disadvantages of Being an Entrepreneur
6. Elizabeth Bradley: Elizabeth Bradley is a great businesswoman with numerous investments and positions as she serves as the Head of Weslo Investments, Vice Chairman of Toyota group SA and has shares in Companies such as Standard Bank, Rosebank Inn, Anglogold, Hilton Hotel, Tonguaat Hullet, Savol Company, and much more which all contributes to her networth of $130 Million.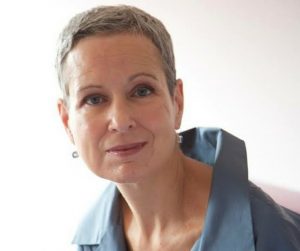 7. Pam Golding: Pam Golding is a real estate mogul, developer and founder of Pam Golding property group which is an international Estate Company and the largest Real Estate Company in South Africa with over 350 offices across the globe. Pam Golding was one of the richest women in South Africa with a networth of $15 Million.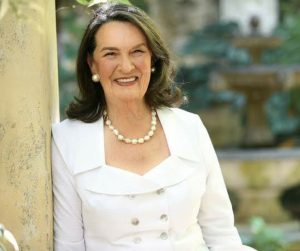 Also see: Wealthiest Women in Nigeria and their Networth 2022
8. Judy Dlamini: Judy Dlamini is an established South African Businesswoman who is Chairman of Aspan Pharmacare (a Pharmaceutical Company with operations across the globe), Chairman of Mbekani Group ( a SA Health Investment Company), formerly a Non Executive Director at Northan Platinum (an Independent Mining and Integrated PGM product Company).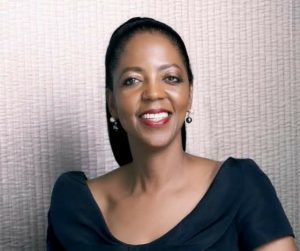 Judy Dlamini is currently the Chancellor of the University of the Wituatersrand. She is also one of the most powerful and richest women in Africa according to forbes. She has a networth of $10 Million equivalent to 154 Million South Africa Rand and this deservedly earns her a spot in this list.
9. Mamphela Ramphele: Mamphela Ramphele is a Politician, Businesswoman, Medical Doctor and an Academia. She is also an Author and Activist who has served in Various positions and has sat on the boards of various companies over the years.
Mamphela Ramphele currently serves as the founder of ReimagineSA, Head Circle Capital and is currently one of the richest women in South Africa with a networth of $6 Million.
Also see: Advantages and Disadvantages of Being a Lady
10. Nonhlanhla Mjoli- Mncube: Nonhlanhla Mjoli- Mncube is another well recognized South Africa businesswoman in the line of real estate. She is the founder and Managing Director of Mjoli Development Company (Pty) LTD, Eziko Investments and the Alpha Network for Women.
She therefore deservedly completes our list of the Richest Women in South Africa with a networth of $5 Million.
Recommended: Most Expensive Phones In The World And Their Prices
11. Christine Ramon
A net worth of $433 million
Christine Ramon is a successful and highly qualified businesswoman and expert who has held positions in the top multinational companies in South Africa. She holds a Bachelor of Commerce Honors degree in Accounting and Auditing from the University of South Africa and is a chartered accountant registered with the South African Institute of Accountants. Until recently was the Chief Financial Officer of Anglogold Ashanti, a global gold mining company.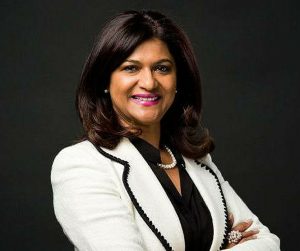 She was also the Chief Financial Officer of Sasol, a South African energy and chemical company, and a former Chief Executive Officer at Johnnic Holdings, an investment holding company with interests in media, entertainment, and telecommunication. She has also worked at Pepsi as Financial Controller.  Additionally, she has held non-executive director roles at the International Federation of Accountants, MTN, Lafarge, and Transnet.
Recommended: Highest Paying Companies In Nigeria 2023
12. Shauwn Mkhize
A net worth of $300 million
One of the most prominent South African socialites, entrepreneurs, philanthropists, and television personalities with a net worth of $300 million is none other than Shauwn Mkhinze.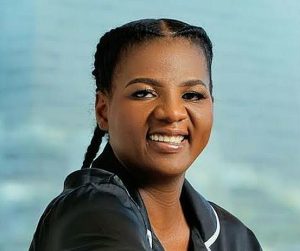 Popularly known as MaMkhinze, Mkhinze was raised by her mother Florence Mkhize, an anti-apartheid activist and former member of the ANC, in the KwaZulu-Natal settlement of Umbumbulu. ML Sultan Technikon, now the Durban University of Technology, awarded her a Diploma in Accounting upon graduation. Following her graduation from Durban University of Technology in 1996 with a Diploma in Accounting, she began her profession. Later on, she worked in the financial divisions of various businesses before starting her own company.
Zikhulise Maintenance and Transport, Zikhulise Auto Recoveries, and Inyanga Trading are just a few of the Black-owned companies she founded in addition to her construction firm, Zikhulise Group, which she also founded. She began by taking on modest municipal tasks, such as painting and building work, feeding programs, and painting. She was also a club owner for Royal Eagles F.C. in South Africa. Given her role in helping women in South Africa break down barriers in the business world, she is regarded as an inspiration to women.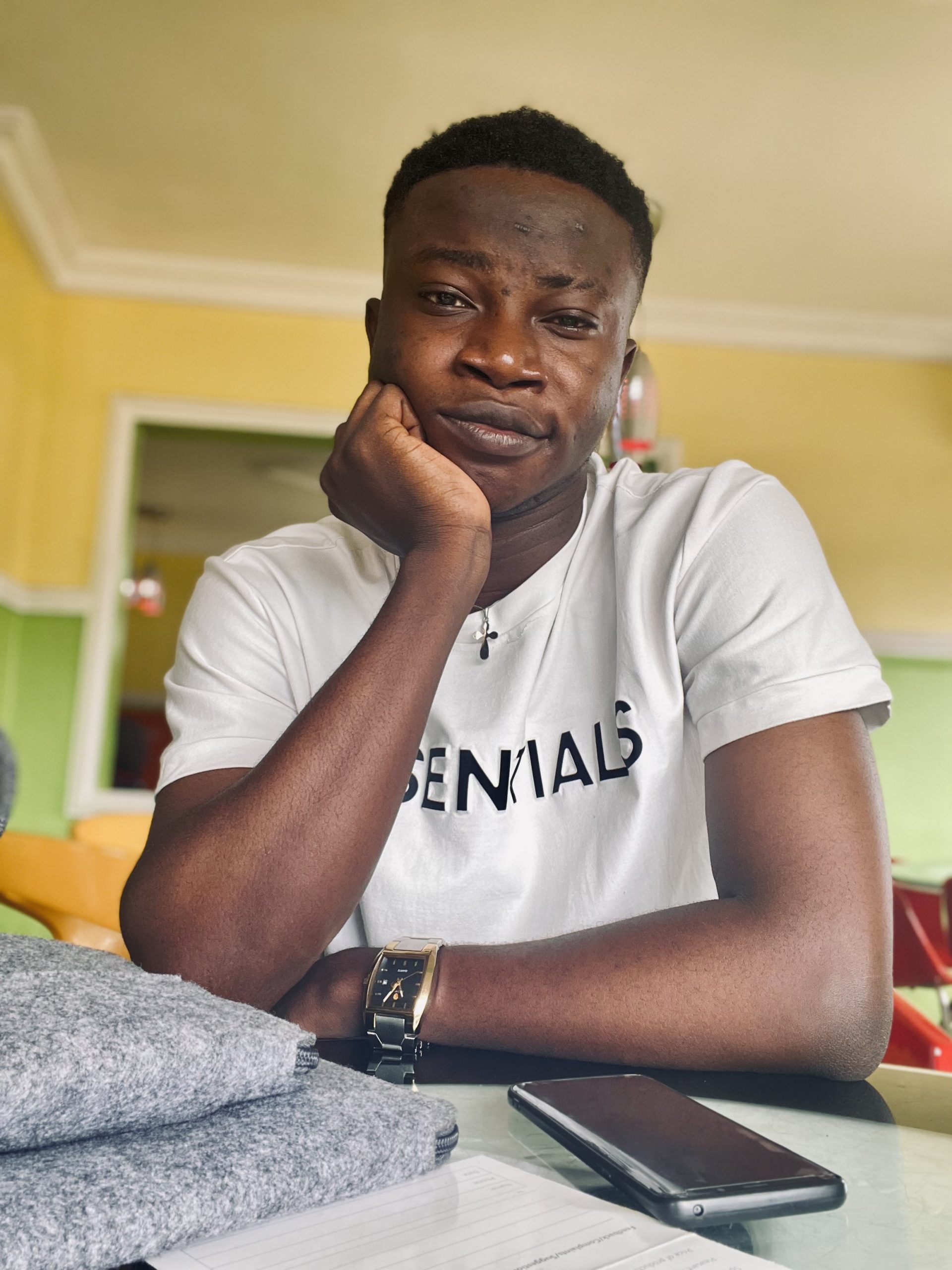 Edeh Samuel Chukwuemeka ACMC, is a Law Student and a Certified Mediator/Conciliator in Nigeria. He is also a Developer with knowledge in HTML, CSS, JS, PHP and React Native. Samuel is bent on changing the legal profession by building Web and Mobile Apps that will make legal research a lot easier.