Most Powerful Books In The World: The issue of the "most powerful books in the world" may be tackled in a variety of ways, depending on how one defines "powerful." Some people believe that powerful novels are those that have had the most effect on society, culture, or politics. Others may see strong novels as having had a deep personal influence on readers, whether by encouraging them to make good changes in their lives, assisting them in understanding complicated concepts, or just bringing solace during tough times.
There are numerous novels that may be called strong, regardless of the criteria utilized, and the list is likely to vary greatly depending on the reader.
Recommended: Best Leadership Books Every Good Leader Should Read 2023
Top 10 Most Powerful Books In The World Ever
1. Brave New World: Aldous Huxley's 1931 dystopian book Brave New World was released in 1932. The novel is largely set in a futuristic World State in which citizens are environmentally engineered into an intelligence-based social hierarchy, and it anticipates huge scientific advances in reproductive technology, sleep-learning, psychological manipulation, and classical conditioning that are combined to create a dystopian society.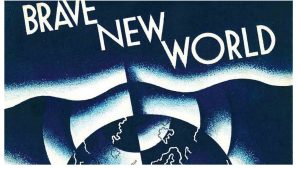 This novel is often likened to George Orwell's Nineteen Eighty-Four (1949) and is regarded as one of the world's most important works. The Modern Library named Brave New World fifth on its list of the 100 finest English-language books of the twentieth century in 1999. In 2003, Robert McCrum, writing for The Observer, ranked Brave New World as number 53 in his list of "the top 100 greatest novels of all time."
See Also: Best Places To Read Books
2. Art Of War: The Art of War is another remarkable book on the list of most powerful novels. The book is a Chinese military treatise from the Late Spring and Autumn Period (approximately the 5th century BC). The book is divided into 13 chapters and is credited to the ancient Chinese military strategist Sun Tzu ("Master Sun"). Each one focuses on a certain set of abilities or art linked to combat and how it connects to military strategy and tactics.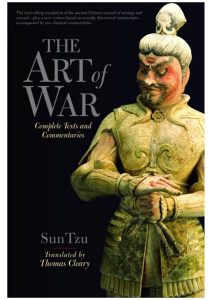 For over 1,500 years, it was the main work of an anthology that Emperor Shenzong of Song established as the Seven Military Classics in 1080. The Art of War is still the most influential strategy text in East Asian warfare, having influenced both East Asian and Western military theory and thinking, as well as finding a variety of applications in a wide range of competitive non-military endeavors such as espionage, culture, politics, business, and sports.
3. A Brief History Of Time: The book, A Brief History of Time: From the Big Bang to Black Holes, is a book on theoretical cosmology written by English scientist Stephen Hawking. It was released for the first time in 1988. Hawking authored the book with no previous understanding of physics in mind. The book is an explanation. The author spoke in layman's words about the structure, origin, evolution, and ultimate destiny of the Universe, which is the subject of astronomy and current physics research.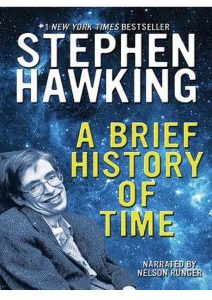 He discusses fundamental ideas like as space and time, as well as the fundamental building components of the Universe (such as quarks) and the fundamental forces that govern it (such as gravity). He explores cosmic concepts such as the Big Bang and black holes in his writing. He outlines two fundamental theories that current scientists employ to describe the Universe: general relativity and quantum mechanics. Finally, he discusses the quest for a unifying theory that coherently explains everything in the Universe. The book quickly became a best-seller, selling over 25 million copies worldwide.
Recommended: Differences Between Occupation And Profession
4. The Prince By Niccolo Machiavelli: The Prince is a 16th-century political book created as an instruction manual for future rulers and royals by Italian diplomat and political theorist Niccol Machiavelli. The Prince's overarching subject is that princely goals, such as glory and survival, may justify the employment of immoral methods to attain such goals. The work is not just historical, but it is also important to present ideologies of monarchy, morality, and power.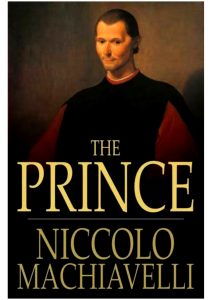 The Prince is frequently believed to be one of the earliest works of modern philosophy, particularly contemporary political philosophy, in which the "effectual" truth is valued above any abstract ideal. It is also significant for being in direct opposition to the prevalent Catholic and scholastic teachings of the day, especially those pertaining to politics and ethics.
5. Anna Karenina: The book is considered to be one of the most powerful novels ever written. It's fascinating and inspirational. It is a novel by Leo Tolstoy that was first published in book form in 1878. It is often regarded as one of the finest masterpieces of literature ever written.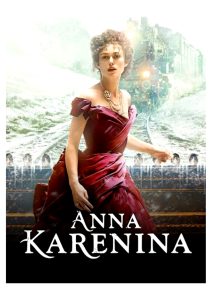 Betrayal, religion, family, marriage, Imperial Russian culture, desire, and country vs. urban life are among the topics explored in the work. The book is broken into eight sections with a total of 239 chapters. Its epigraph is "Vengeance is mine; I will repay" from Romans 12:19, which references Deuteronomy 32:35. One of the novel's most famous lines starts, "Happy families are all alike; every unhappy family is unhappy in its own way."
Must Read: Importance Of Biology to the Society and our Daily Life
6. Between The World And Me: Between the World and Me is a nonfiction book released in 2015 by Spiegel & Grau authored by American novelist Ta-Nehisi Coates. Coates wrote it as a letter to his then-teenage son describing his understanding of the sentiments, symbols, and reality involved with being Black in America.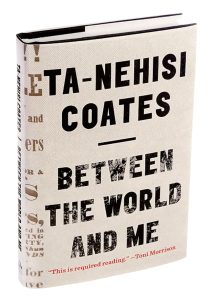 The editors of The New York Times and The New Yorker both praised the book. The book received the National Book Award for Nonfiction in 2015 and was a nominee for the Pulitzer Prize in General Nonfiction in 2016.
7. All The King's Men: Robert Penn Warren wrote the 1946 book All the King's Men. The book follows Willie Stark, a charismatic populist governor, and his political maneuverings in the Depression-era Deep South. It was inspired by the real-life assassination of US Senator Huey P. Long in 1935. Its title is derived from the nursery rhyme "Humpty Dumpty." Due to its philosophical and social implications, the book has maintained significant relevance as one of the most powerful novels ever written.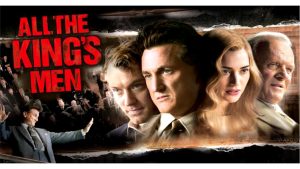 Since its first publication, the work has gained critical praise and has remained continuously popular. Modern Library ranked it as the 36th greatest book of the twentieth century, while Time magazine named it one of the 100 finest novels published since 1923. All the King's Men awarded Warren the Pulitzer Prize in 1947. It was then made into two films with the same title.
See Also: Pharmacy or Nursing, Which Is Better to Study With Job? Opportunities
8. As A Man Thinketh: James Allen's self-help book As a Man Thinketh was released in 1903. Allen characterized it as dealing with the power of thinking and, in particular, the use and application of thought to pleasant and beautiful matters. The book demonstrates how a man in his own thought-world has the key to every situation, good or terrible, that enters his life, and how he can reconstruct his life and modify his circumstances by working carefully and wisely on his ideas.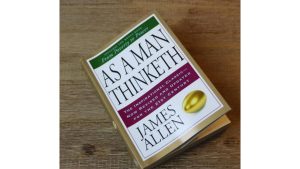 The price of the novel is only one shilling, and it can be held in the pocket." Allen also called it "a book that will help you help yourself," "a pocket companion for thoughtful people," and "a book on the power and right application of thought." It is widely assumed that the title of the book was inspired by a Bible verse from the Book of Proverbs, chapter 23, verse 7, which states, "As a man thinketh in his heart, so is he."
9. Blood Meridian: Blood Meridian or the Evening Redness in the West is a 1985 epic book by American novelist Cormac McCarthy that is characterized as Western or anti-Western. Random House released McCarthy's sixth novel.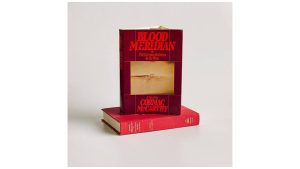 Although the book garnered a mediocre critical and financial reaction at first, it has now been generally regarded as McCarthy's magnum work and one of the finest American novels of all time. It has been dubbed the "Great American Novel" by some. Several efforts have been made to adapt the book into a film, but none have proved successful.
Recommended: Richest Wrestlers In The World And Their Networth 2023
10. Zero To One: Peter Thiel, an American entrepreneur and investor, and Blake Masters collaborated in 2014 to write the book Zero to One: Notes on Startups, or How to Build the Future.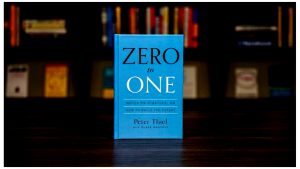 Thiel published the book under his own name.
It is a simplified and updated version of a very popular collection of online notes collected by Masters for the CS183 class on startups that was offered by Thiel at Stanford University in the Spring of 2012. The book is widely regarded as one of the very best and has a significant impact on fields such as business, politics, and government.
Recommended: Jobs That Are in High Demand in the UK 2023
Conclusion
To summarize, the idea of "most powerful books in the world" is subjective and may change based on personal opinions and criteria. However, there are books that have unquestionably had a huge influence on society, culture, and people, whether via their ideas, messages, or narrative as depicted in the ones discussed above. These novels continue to influence and inspire people all across the globe, and their impact will most likely last for centuries.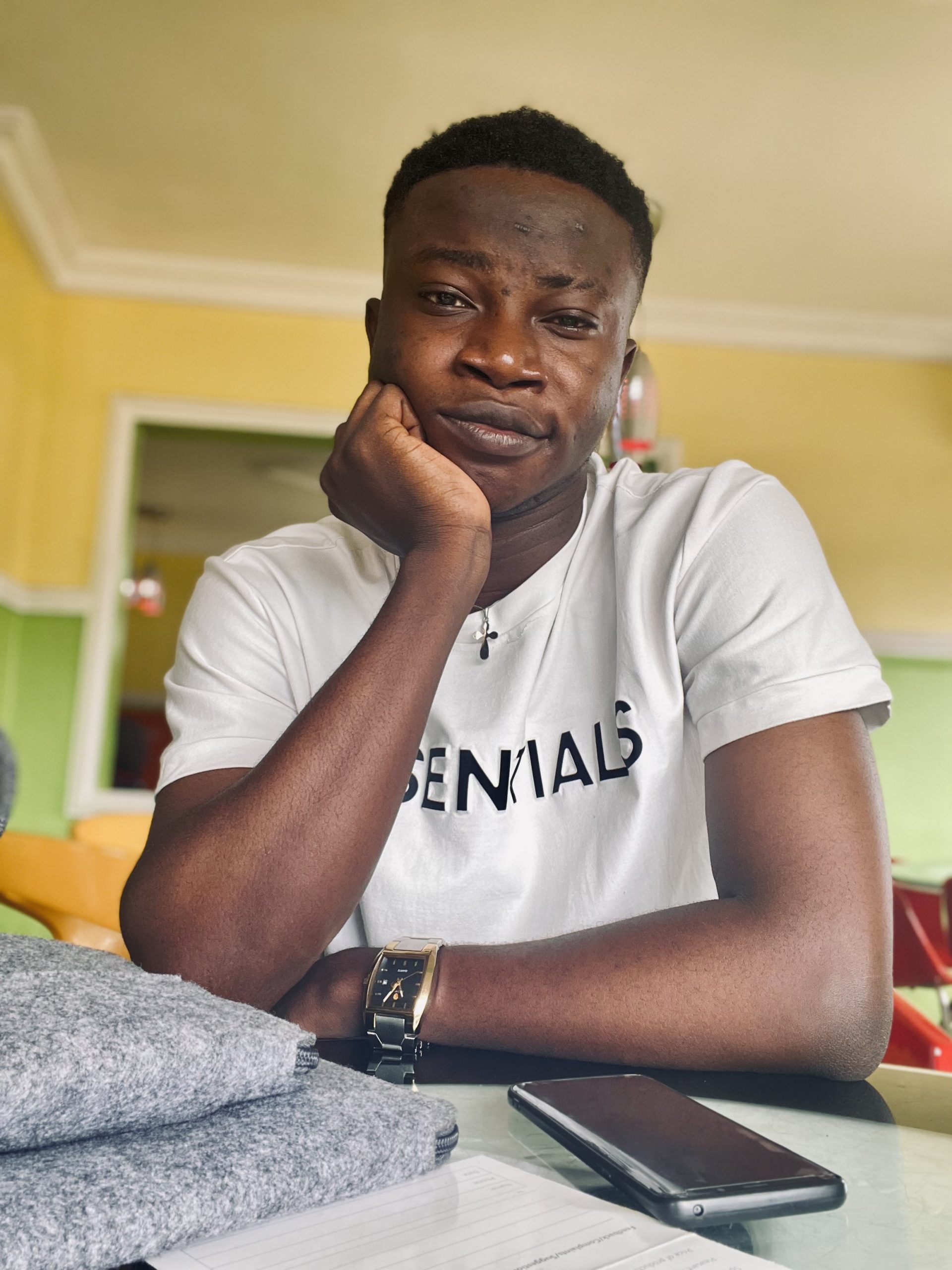 Edeh Samuel Chukwuemeka ACMC, is a Law Student and a Certified Mediator/Conciliator in Nigeria. He is also a Developer with knowledge in HTML, CSS, JS, PHP and React Native. Samuel is bent on changing the legal profession by building Web and Mobile Apps that will make legal research a lot easier.