Pharmacy or Nursing, Which Is Better? Healthcare careers are unquestionably among the most popular among students. However, being a doctor isn't the only option in the healthcare field. Pharmacy and nursing are two famous healthcare professions that allow you to make a significant difference in people's lives.
Pharmacy is primarily concerned with the study of medication manufacture, whereas nursing is mainly concerned with patient care and therapy. Students have equal job options in both sectors.
Let us attempt to go deeper into the subject.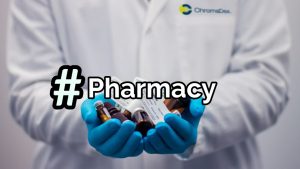 Recommended: Most Difficult exams to pass in the world currently
Who is a Pharmacist?
Pharmacists are pharmacists who work in the healthcare field. They are primarily responsible for delivering prescription drugs to patients. Pharmacists will explain what your prescription is for, how it works, what to expect while taking it, and what to avoid.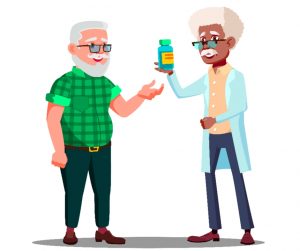 Specialty pharmacists include veterinary, cancer, clinical, nuclear, consulting, and industrial pharmacists, to name a few. Others may work in pharmaceutical research, developing new medications and exploring other health and nutrition concerns.
Course Overview
a. The major goal of pharmacy courses is to teach students about different medications and how they are made.
b. The pharmacy industry offers a variety of courses ranging from a diploma to a PhD.
c. D.Pharma (diploma level), B.Pharma (undergraduate level), M.Pharma (postgraduate level), and Pharm D are all available in the pharmacy (Doctorate level).
d. Students can enroll in the program at either the diploma or degree level.
e. Students in pharmacy field courses learn about the pharmaceuticals that are needed to treat diseases or medical conditions in patients.
f. According to the doctor's advise, the pharmacist will be instructed in providing the appropriate medications to the patients.
g. The pharmacy area helps students gain the skills needed to counsel patients on the proper use of medications and pharmaceuticals.
h. Students will explore different types of medications available for ailments and how they will affect patients in the pharmacy curriculum, which is a blend of practical and theoretical features.
i. The pharmacy discipline also instructs students on how drugs work and how they affect the human body.
j. The pharmacy discipline also prepares students to work as dental experts, ensuring that the proper medicine is chosen for the right therapy.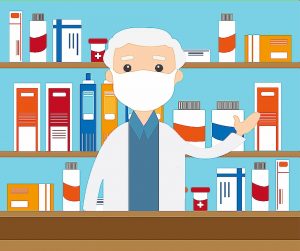 Also see: Hardest Courses to Study in the university
What Does a Pharmacist Do?
a. A pharmacist's responsibilities are extensive. However, a pharmacist's responsibilities in healthcare are listed below.
b. Provide prescription drugs to the general public
c. Ascertain that the various therapies are compatible.
d. Check the dose and make sure that medications are administered and labeled properly and safely (pharmacists are legally responsible for any dispensing errors)
e. Any drugs should be prepared under the supervision of someone who knows what they're doing (not all are supplied ready made-up by the manufacturer).
f. Keep a restricted medication inventory for legal and stock management purposes.
g. Consult with physicians regarding medicines.
h. Sell OTC (over-the-counter) drugs
i. Provide advice to the general population on how to manage minor diseases.
j. Inform patients about any negative side effects or potential interactions with other medications or therapies.
k. Organize, oversee, and train pharmacy assistants.
l. Stay up with contemporary pharmacy practice, new medications, and their applications.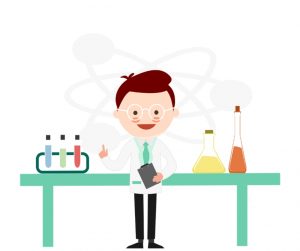 Recommended: Best Countries to Work as a nurse with high salary
Career Scope
a. Pharmacy students have several work options in a variety of fields, particularly in the biological sciences.
b. Pharmaceutical firms, biotechnology companies, chemical manufacturing companies, industrial pharmacy units, pharmacy research labs, and pharmacies, among others, recruit them.
c. A pharmacy student with a bachelor's degree can create their own drugstore and work as an entrepreneur.
d. Students with any pharmacy degree can work in the field of pharmacy research, developing and inventing novel pharmaceuticals and therapies for a variety of conditions.
Recommended: Countries with the Most Nuclear Weapons In The World 2022
Some of the career options for pharmacy students:
Pharmacist clinical
Research associate
Drug safety associate
Drug inspector
Pharmaceutical scientist
Formulation development associate
Quality assurance quality control
Recommended: Countries with the Smartest Students in the world 2022
Who is a Nurse?
A nurse is a health-care practitioner who is trained to provide care to persons who are unwell, sick, or injured. Nurses often work alongside physicians and other health-care professionals at medical offices and hospitals, and their primary goal is to assist people (from children to the elderly) feel better, stay fit, and healthy.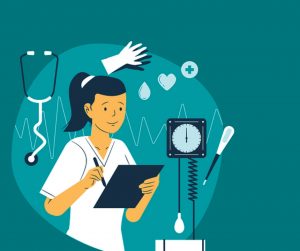 Course Overview
a. The primary goal of the nursing profession is to gain the knowledge and skills necessary to become a successful nurse.
b. Nursing is a hugely diversified subject with several different levels of education: GNM (diploma level), B.Sc nursing (undergraduate level), post basic (graduate level), and M.Sc nursing (master's level) are all nursing degrees (post graduate level)
c. Nursing can be pursued as a diploma program or as a bachelor's degree program for students.
d. The nursing profession provides students with a complete grasp of nursing care, patient care, and patient treatments, as well as certain problem-solving abilities.
e. Nursing students are also taught to be compassionate persons who may work in people's homes, hospitals, and communities to create a healthy society.
f. The nursing industry essentially instills compassion and affection in a person so that he or she may be kind to patients and assist them in passing through a tough stage of life in a sympathetic manner.
g. Nursing courses cultivate compassionate mindsets in students, which is a critical component of nursing as a career.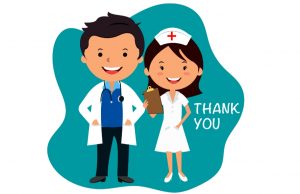 Recommended: Countries with Become a Good conversationalist
What Does a Nurse Do?
A nurse's responsibilities are extensive. However, a nurse's responsibilities in healthcare are listed below.
a. Perform physical examinations
b. Gather information about your medical history.
c. Patients should be listened to and their bodily and emotional needs assessed.
d. Patients should be counseled and educated about their health.
e. Work with other healthcare professionals and experts to coordinate care.
f. Keep up with the latest developments in health-care alternatives, drugs, and treatment methods.
g. Draw blood and do other tests relevant to your health
h. Examine the vital signs of a patient.
Recommended: Interesting Things to Do While on Holiday
Career Scope
Nurses can work anyplace outside of the hospital. They can be found in a range of health care settings, such as doctor's offices, urgent care centers, pharmacies, schools, and a variety of other places. Nurses work in a variety of settings, including:
Hospitals
Clinics
Offices
Schools
Pharmacies
Ambulance/Helicopter
Health-care settings in the home
Communities for senior citizens
Institutions and agencies of the federal government (military, prisons, police etc).
Recommended: Cheapest Countries to Study abroad
Pharmacy or Nursing, Which Is Better?
Although it is tough to distinguish between the two subjects of study because both are equally significant and popular in the healthcare business, it is difficult to do so. In the employment market, both pharmacy and nursing students are in high demand. It all comes down to the students' discretion, and they have the option of choosing between pharmacy and nursing. Students can choose and select their courses based on their passions and interests.
Students interested in learning more about medical drugs and the drug-induced treatment process should enroll in the nursing program, whereas students interested in learning more about medical drugs and the drug-induced treatment process can enroll in the pharmacy program. Because of the high need for nurses across the world, nursing has become a popular career choice for many students. Nursing is the foundation of the healthcare system, hence demand for nurses is constantly strong. Nurses are employed all around the world and in hospitals for good pay.
For earnings, Nurses and pharmacists earn a variety of incomes depending on their experience, education, and location of employment. A pharmacist's average hourly wage is $53.28, according to the Bureau of Labor Statistics. Salary ranges from $47.69 per hour to $58.99 per hour, depending on their level of expertise.
The average national earnings for a nurse is $31.28 per hour, with $9,250 in overtime pay each year. Salary ranges from $29.59 to $35.11 depending on years of experience. The average national compensation for a more advanced nurse practitioner is $115,927 per year, plus $17,500 in overtime pay.
Recommended: Countries with the Best Justice system in the world 2022
Conclusion
Both pharmacy and nursing are highly competitive fields with fantastic career prospects all over the world, yet the demand for nurses is always higher than the need for pharmacists. The students will make the option based on their interests and love for the subject as well as the work culture.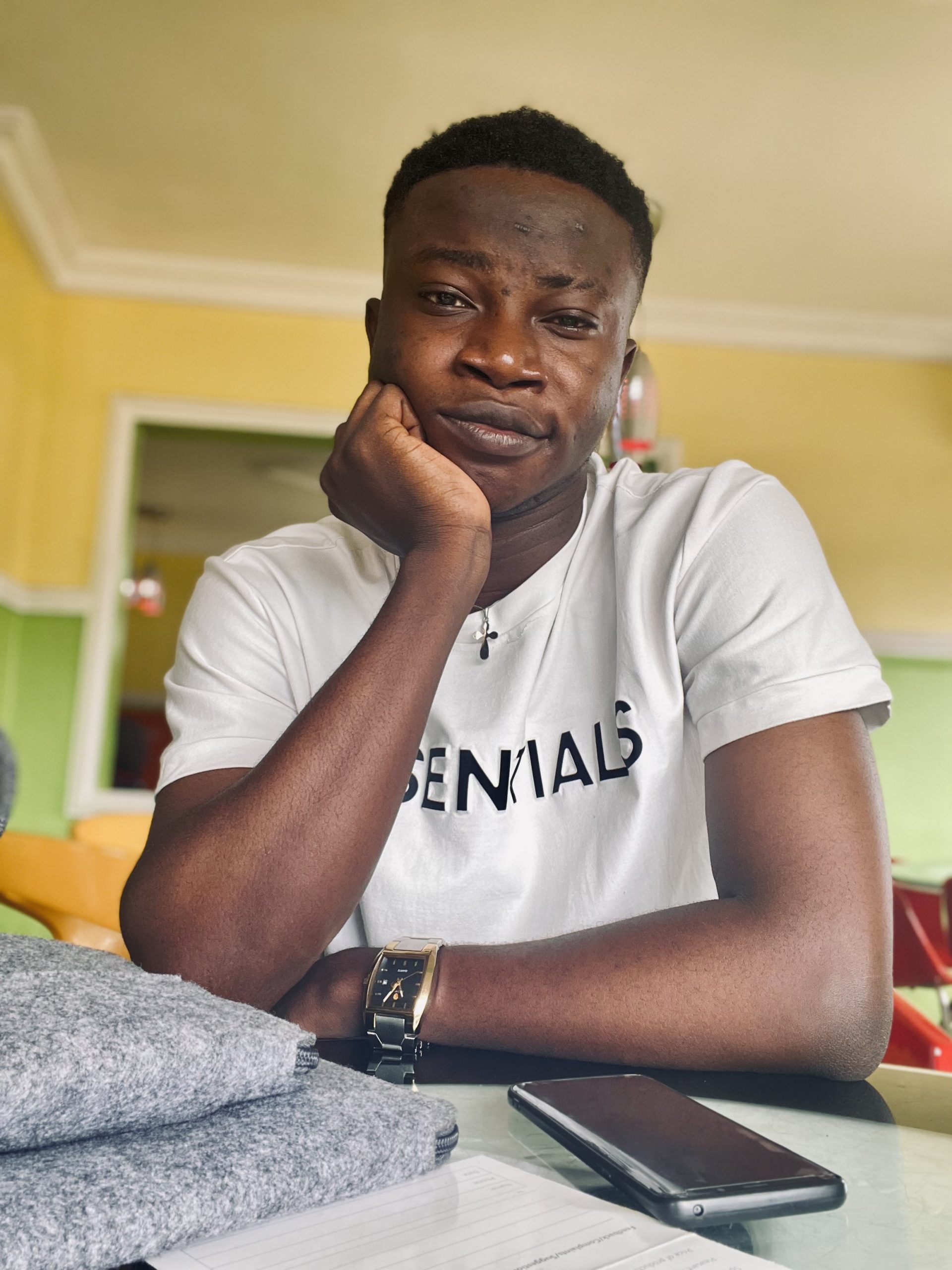 Edeh Samuel Chukwuemeka ACMC, is a Law Student and a Certified Mediator/Conciliator in Nigeria. He is also a Developer with knowledge in HTML, CSS, JS, PHP and React Native. Samuel is bent on changing the legal profession by building Web and Mobile Apps that will make legal research a lot easier.