If you have written WAEC examination before, you will agree with me that having your WAEC Photo card is very important. For one reason or the other, you will need the information contained in that card. This is obviously why candidates are recommended to keep their WAEC photocards safe even after the examination. But the truth is that, many students don't really know this. Some students even throw their WAEC GCE photocards immediately after their last WAEC examination.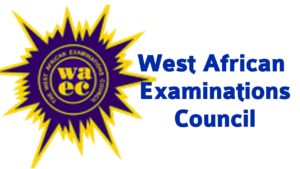 In light of the above, if you lost your WAEC photocard or it got burnt as a result of fire outbreak or anything, note that this post will help you with the steps you need to take to retrieve your WAEC photocard without any problem. I enjoin you to read this tutorial painstakingly and remember to ask questions if you don't really understand any step.
Have it at the back of your mind that the information contained in this page were not fabricated from thin air. Every single step in this tutorial has been corroborated by WAEC and that is why i wrote this post to help candidates retrieve their WAEC GCE photocards.
Note: This tutorial is both for those searching for a way to retrieve or reprint their WAEC GCE photocard. WAEC has corroborated this in her Twitter handle already.
MUST READ:
How to retrieve WAEC photocard
Kindly follow the instructions below to reprint your WAEC photocard
Step 1: Get an Affidavit for Loss of Examination Number from any magistrate court you know (Come with the treasury receipt)
Step 2: Go to the nearest WAEC office to the center where you took your WAEC examination.
Step 3: Inform any of the officials that you want to retrieve your WAEC Photocard
Step 4: Provide the Affidavit in Step 1, a passport photograph and your result checking fee (N950).
Step 5: Pay for the whole process and you will be given back your WAEC Photocard.
Note: If the photocard is not given to you immediately, you will be asked to come on another day to get it. Nonetheless, have in mind that you will definitely get back your WAEC Photocard if you followed all the steps I have highlighted.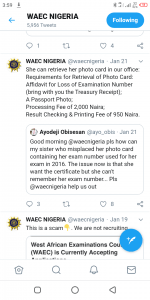 How much is the cost for retrieving WAEC Photocard?
According to the West African Examination Council (WAEC), the price for retrieving or reprinting WAEC photocard is N2,000 (Two thousand Naira only). This money is the processing fee, which must be paid before any candidate can successfully retrieve or reprint WAEC photocard.
You can retrieve your photo card with:

Affidavit for Loss of Examination Number (bring with you the Treasury Receipt);
A Passport Photo;
Processing Fee of 2,000 Naira;
Result Checking & Printing Fee of 950 Naira. https://t.co/meIJBjJzj7

— WAEC NIGERIA (@waecnigeria) March 5, 2020
It is pertinent to note that the total amount of money to be spent is N2950 (Two thousand nine hundred and fifty Naira). This includes the result checking fee which must also be paid before any candidate can successfully retrieve his/her WAEC photocard.
ALSO READ:
Okay! That is everything you need to retrieve your WAEC GCE photocard. From the screenshot above, it is evident that the steps in this tutorial were given directly by the West African Examination Council (WAEC). Thus, it will be wise to do exactly as i have stated in this post if you really want to reprint your WAEC photocard successful.
In a recap, i disclosed the requirements for retrieving WAEC Photocard, the step by step process for retrieving WAEC Photocard and the cost to retrieving or Reprinting WAEC Photocard.
Hope this was helpful? If you still have questions or contributions to make, please send them to me via the comment section. I will be glad to here from you!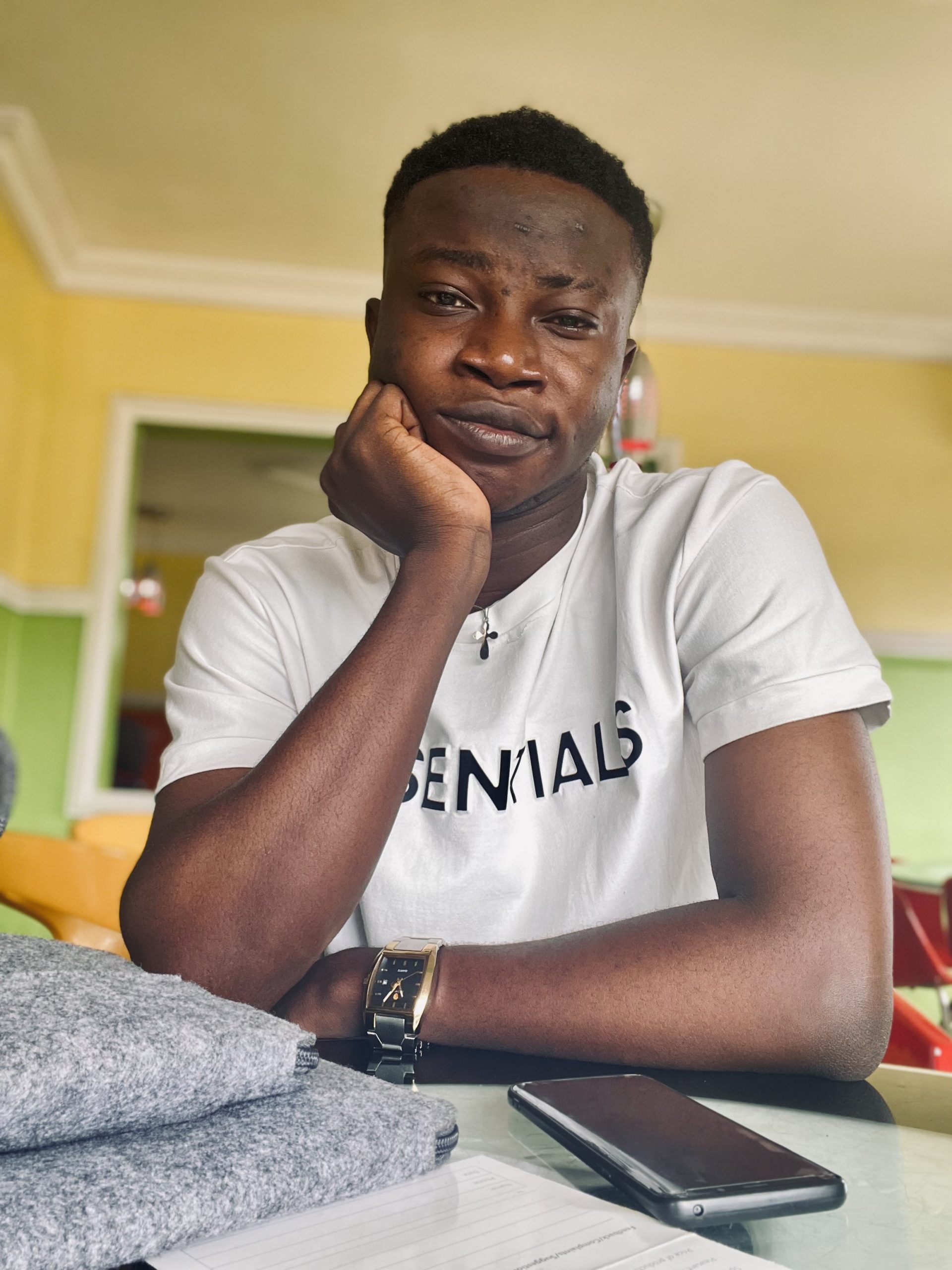 Edeh Samuel Chukwuemeka ACMC, is a Law Student and a Certified Mediator/Conciliator in Nigeria. He is also a Developer with knowledge in HTML, CSS, JS, PHP and React Native. Samuel is bent on changing the legal profession by building Web and Mobile Apps that will make legal research a lot easier.