Advantages and disadvantages of e-business: The current system of purchasing and selling has been radically transformed by e-business and e-commerce. An electronic-based business, or e-business, is one that conducts its operations online or through other electronic channels. E-businesses offer a number of advantages over their brick-and-mortar counterparts. They are frequently regarded as being synonymous with a virtual business. With minimal expense and without regard to location, they enable businesses to reach clients everywhere.
In terms of communication and time management, they also offer flexibility and efficiency. However, there are also drawbacks to e-businesses, including high costs, technological restrictions, and security issues.  Let's discuss about e-business and the benefits and drawbacks it has for businesses, clients, and society as a whole.
Recommended: Advantages and Disadvantages of E-banking
Meaning of E-business
The word "e-business" was first used by IBM's marketing and internet team in 1996. It stands for online or electronic business. It is a business where the sale is made over the internet without the necessity for an in-person meeting between the customer and seller. E-commerce, or electronic commerce, includes electronic business.
Also see: Advantages and Disadvantages of Being Famous
Advantages (Benefits) of Electronic/Online/Internet Businesses
1. 24/7 Availability: Your website is a crucial e-business resource. A website is a need for any e-business model and owner. More business benefits are accessible when you have a website. Once your website or social media accounts are operational, your online business is available for transactions 24/7 without regard to regular business hours. An important benefit of having an online business is its constant accessibility. There are no limitations to the typical 9 to 5 workday that you observe in a traditional firm.
A traditional firm or actual brick and mortar retail store requires paying employees to show up for work in order to persuade customers to purchase goods and services. However, with your online business, it is simpler for your clients to shop there at their convenience, regardless of the day or hour. This enhances the relationship your brand has with its customers. They only require internet access, a phone or computer with an online connection, and their debit or credit card in order to conduct business with you. Although you'll still need to store your actual products in real locations, business storage is frequently less expensive than retail storage, and you won't have to worry about things like foot traffic and parking for potential consumers.
Also see: Impact of Social Media on students
2. Low Startup Cost: One benefit of e-commerce is that its initial startup costs are lower. Rent for one of the spaces used by actual retail businesses might reach several thousand dollars. Additionally, they must pay up front costs for things like retail signage, store design, product procurement, sales equipment, and more.
Depending on the store's merchandise worth, they could additionally need to recruit security personnel. However, the beginning costs for an e-commerce drop-shipping company are projected to be $418, and the maximum annual virtual "rent" paid by e-commerce stores on Shopify is $3192. Shopify also offers a user-friendly platform, hosting, free themes, excellent apps, and a ton of other fantastic features.
3. Global Reach: The ability of a new brand to readily sell to people around the world is the next advantage of e-commerce. Through the internet, you can advertise your good or service to people all over the world. Whether your target market is in the United Kingdom, South America, or nearby nations, you can find them. Many items come with low ePacket delivery or free shipping if you decide to dropship from AliExpress.
This makes it possible for you to market and sell your items to a global market at competitive prices. Selling internationally is a tremendous accomplishment since it enables you to grow your brand much more quickly, geometrically expand your market, and realize profits far earlier than your local competition.
Recommended: Countries with the Most Beautiful Women in the World 2022
4. There Is No Location Disadvantage: Rural residents now have access to the advantages of e-commerce since they only need an internet connection and a device, whereas this was previously impossible with traditional commerce because stores were out of their reach.
5. Saving Time and Cost: Running an internet business saves time and money since clients can easily contact you, make orders, and have items delivered to their desired location. With just a click of a button, everything! To adapt to market changes and customer requests, retailers can scale up or down their operations and take use of the limitless virtual storage capacity.
6. Better Customer Service: The image of customer service has significantly changed because to e-business. Customers can visit the website in large numbers at once. A customer can use the online chat option on some websites to learn more about the product they are interested in. In addition, customers can place orders online, make safe online payments, and have their purchases delivered. Customers in this instance even don't have to leave their homes.
Recommended: Advantages and Disadvantages of a written constitution
7. Simple Access To Customer Data: You can readily obtain data to analyze your customers, which is one of the biggest e-commerce benefits. Giving email addresses or postal codes to physical retailers causes most people discomfort. You can obtain the name, postal address, email address, and phone number of your customers through e-commerce.
That implies that you have at least three different avenues for interacting with them and developing a rapport. Additionally, you might ask them to provide you with their birthdate and respond to marketing questionnaires. To better serve customers, you may get even more information if you ask them to register for an account.
Recommended: Best Law Schools In The World 2022
Disadvantages (Limitations) Of Electronic/Internet/Online Businesses
Like every positive, there is also a drawback. Being realistic is therefore crucial when opening an internet store. Here are a few disadvantages of e-commerce that retailers frequently encounter but do not apply to conventional stores.
1. When a Website Is Down, No One Can Purchase: The worst e-commerce drawback is that no one will be able to shop at your store if your website malfunctions. As a result, be certain that the platform where your website is hosted is adequate.
For instance, if you merely pay the bare minimum for hosting and have a spike in traffic as a consequence of an advertisement with a high conversion rate or a mention on a television program like Shark Tank, your website is likely to go down.
Recommended: How to Become a Better Singer Fast: 8 Tips to Improve Your Voice
2. Handling Returns: On-screen product descriptions have a maximum length. As a result, if the product is not what the customer expected when it finally arrives, they will return it. Are you equipped to handle these returned goods in your company? Are you able to handle every request for money back that comes in? When startyhing an e-business, particularly if you'll sell real goods, you should think about these issues.
Your company may be subject to long-term legal and financial repercussions if you handle returns and chargebacks improperly.
3. Innovation Pressure: With an e-business model, you are exposed to a highly competitive worldwide market, where your brand's voice is likely to get lost among thousands of others. This circumstance creates constant pressure to innovate.
To attract and retain clients, you must be inventive; otherwise, the competition will outperform you. To satisfy your clients' expectations, it would be beneficial if you also innovated your supply chain.
Recommended: Advantages and Disadvantages Of Being A Famous/Popular Person
4. Shipping Times Can Be Lengthy: Customers rank shipping times as one of the worst drawbacks of online shopping. A buyer can immediately take the item home when she shops in person. But with internet buying, the majority of buyers get their purchases within a week.
5. Security Concerns and Privacy Violations: The security risks that e-business raises are by far one of  its biggest drawback. For instance, businesses are becoming more concerned about cybercrime, a growing problem. Cybercriminals entice unwary victims using a variety of strategies.
Making a phony website that mimics the actual thing is one of their tactics. They will lure users to click on it with a free trial offer or some other gimmick, and once they do, they take over your account or steal your personal data.
Recommended: How to become a successful business entrepreneur
Conclusion
Businesses that are able to utilize this technology effectively can reap major benefits as e-business usage increases in both professional and personal contexts. E-business has recently been the most effective marketing tactic and altered how businesses interact with their clients. Additionally, better marketing control is ensured. If not used properly, it could potentially be a drawback. Making an informed decision based on your individual needs after researching the different advantages of Web technology is the best course of action.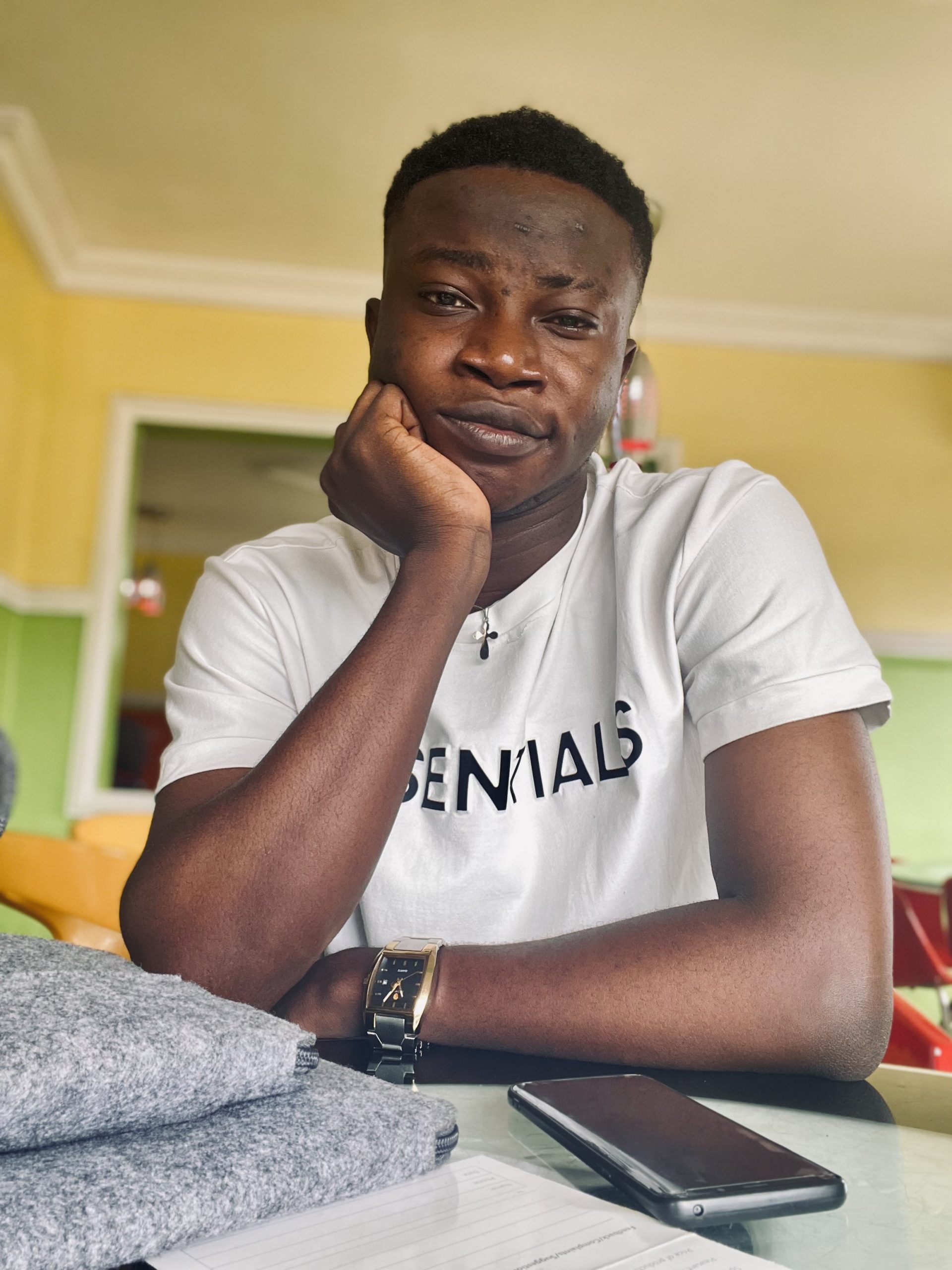 Edeh Samuel Chukwuemeka ACMC, is a Law Student and a Certified Mediator/Conciliator in Nigeria. He is also a Developer with knowledge in HTML, CSS, JS, PHP and React Native. Samuel is bent on changing the legal profession by building Web and Mobile Apps that will make legal research a lot easier.