Must Have Apps For Fashion Designers: The fashion industry is one of the biggest industries in the world due to its market base. Fashion is a way of life and it is quite dynamic and trendy. People generally love to look their best at every ocassioned therefore, the fashion designer must stay until of their game. There is always room for improvement and inclusion of new ideas, exploring new fashion territories and unraveling new styles. All these can be done using technology.
This is why in recent time, software developers have come up with computer applications that are uniquely developed to aid fashion designers stay connected and in touch with modern reality and fashion.
Let's take a look at some of the best apps that every fashion designer should have and be accustomed to.
Recommended: How to Introduce Yourself Professionally (with Examples)
Top 10 Must Have Apps For Fashion Designers 
1. Fashion Design Flat Sketch: The Application is one of the best apps for fashion designers. It provides an interface that is user friendly and provides the user the opportunity to create or design female clothes with so much ease and within a very short period (quickly). Additionally, the app provides you the access to over a thousand graphics library that can help a designer draw amazing inspirations for his or designs.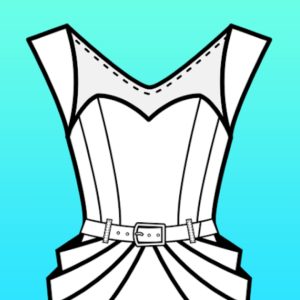 The app can help you design all sort of clothing ranging from blouses, skirts, pants, dresses, jackets, even jumpsuits. As soon as you start, it has enabled tools that can help you with your designs while you add the details like necks, sleeves, details, pockets, belts, buttons, zippers and many more.
2. Fashion Design Sketches Book: Fashion Design Sketches is a sketchpad that is specially designed to aid fashion designers carry out seamless designes. It is one of the best apps used by professional artists as well as amateurs. It is an app that helps designers to bring out the creative prowess in them.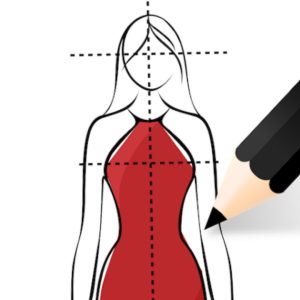 The app is quite creative and helps talented fashion designers to bring their ideas to life. Some of the amazing features of the app includes access to all models, clothing templates and editing tools. It is one of the best fashion apps that every ambitious fashion designer must have to aid his or her profession.
Also see: Differences Between Meditation and Prayer
3. Vougue Runway Fashion Shows: The Vogue Runway Fashion Show app is a unique fashion app that helps a fashion designer in special ways and levels. A fashion designer, no doubt must or should be up to date with the trend in the fashion Industry.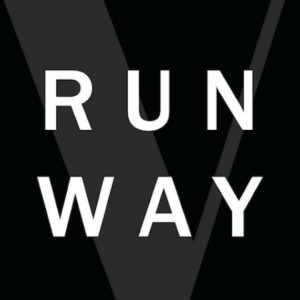 The Vogue Runway Fashion Show app gives a fashion designer the opportunity to be abreast with the trend in the fashion world by showcasing or providing an unlimited access to fashion runway shows from different parts of the world from where a designer could be exposed to new and fascinating fashion ideas. It also opens up a window for an ambitious fashion designer who has the plans of creating his or her own fashion line. It is one of the fashion apps every fashion designer must have.
4. Procreate: Another amazing fashion app that any fashion designer should have and be conversant with is the Procreate app which is a raster graphics editor app. It is an app for digital painting which was developed and published by Savage Interactive primarily for iOS and iPadOS.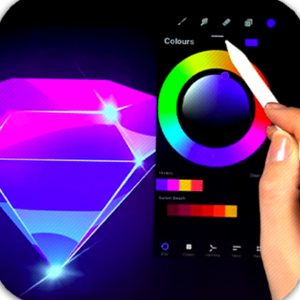 In 2011, the Procreate fashion app was launched on the App Store (iOS) and has since been updated as it is currently in it's 5.2 version. In same year (2011) the Tasmanian software company Savage Interactive released the app (Procreate) for iPad. The app is one of the best fashion apps and has also gained popularity over the years. It is one of the best apps any fashion designer must have.
See also: Oldest Buildings In The World (With Pictures): Top 12
5. Yoox: Yoox has reputably been listed as one of the best fashion apps that fashion designers must have. The app, which was originally founded by Federico Marchetti in Milan in 2000 and later purchased NAP (Net-a-Porter ) shares from Richemont in 2015 and merged to form the Yoox Groups.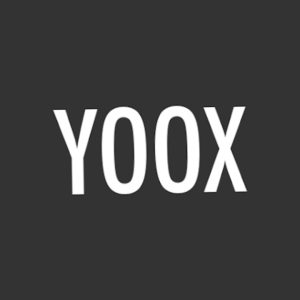 The app provides users with the best user experience and seamless user interface that enables athe user to easily navigate, craft and design with brilliant tools made available for efficient designs. The Yoox app is certainly one of the best fashion apps for fashion designers.
6. Garmentory: In the current dispensation, one of the apps that is creating seamless support for fashion professionals is the Garmentory. The app is on an advanced level as it allows the designer to interact with the consumers on such personal platform and in a more quicker and convenient manner.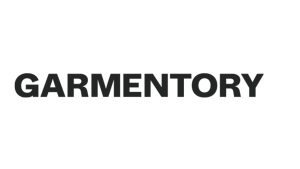 The app helps the designers to operate and manage their brands, creating amazing flash sales using the application platform. Additionally, the fashion designers have the opportunity to create their own fashion contents that they could make available on the app for consumers to access and patronize directly. The app remains an innovative technology that every fashion designer must have and effectively utilize.
Recommended: Habits Of Unsuccessful People You Should Avoid: Top 10
7. Pantone Studio: The world of fashion is a real world of creativity, where ideas come to life. To this end, one of the most interesting part of the Pantone Studio is that, it provide designers, in a more convenient way, the opportunity to create amazing colorful patterns using real time images.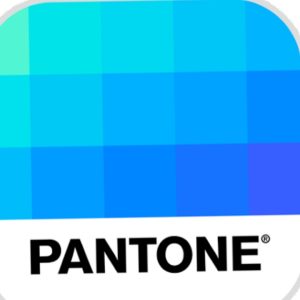 The application enables you to select a natural color from any picture of your choice with the help of the easy-to-use painting tools. This does not just end with the user as he can equally decide to share the color with someone else who is a lover of real colors. So, sketching, designing and fabricating can easily be done using the best tools and elements. It is the best fashion app any designer must have.
8. Domestika : Domestika is an online learning platform, one of the best apps for fashion designers who are committed to great service delivery, creativity and high level fashion sense. The app and platform systematically offer courses in variety of creative disciplines part of which includes Graphic designs, photography, web development, illustration and lots more.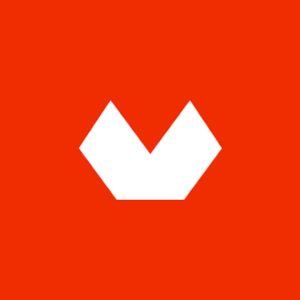 The app was founded in Spain, around 2002 when it started of as a social media network for professional creative designers. It grew into a full blown professional app for the best design courses for both amateurs and professional designers who want to stay at the peak of their profession.
See also: 7 Differences Between a Ruler and a Leader
9. Tayasui Sketches: The Tayasui Sketches enables the user the opportunity to create beautiful drawings using the amazing tools available. The app has some of the best quality brushes used for sketches on the app.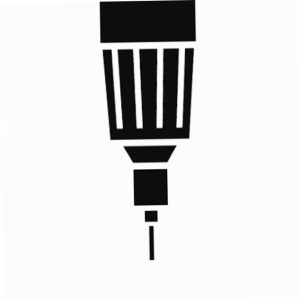 The app has it's android version. It also have amazing features and tools that helps create quality designs such as the Layers, Import photos, realistic watercolor wet brush, the Brushes Editor, Color Eyedropper – Advanced sharing and export functions and many more. It is one of the best.
10. The RealRealL: The RealReal, Inc. which is an online and brick-and-mortar marketplace basically for staff-authenticated luxury consignment also has an applicant that enables the designer and the customers to effectively interact in a more elaborate but regulated platform.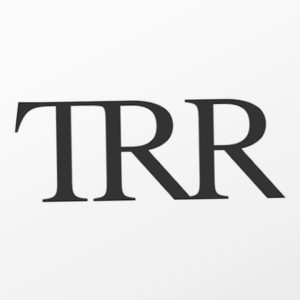 Notably, the RealReal platform sells consigned clothing as well as fine jewelries, wrist watches, fine art and home decors. So, the app is another platform for fashion experts who are into general fashion to draw inspection, customize, showcase and sell their best products and exclusive designs. It is one of the best fashion apps for designers.
Also see: Advantages and Disadvantages of Flexible Constitution
Conclusion
In conclusion, it has been emphasized earlier in this article that the world of fashion is the one where creative ideas are given the chance to live so, it is quite reasonable for a Fashion designer to be up to date with the prominent happenings in the fashion world. The online space provides digital access to all of this with the right application and that is what we have just done by narrowing down the best fashion apps that any fashion designer must have in other to improve and stay at the top of their games.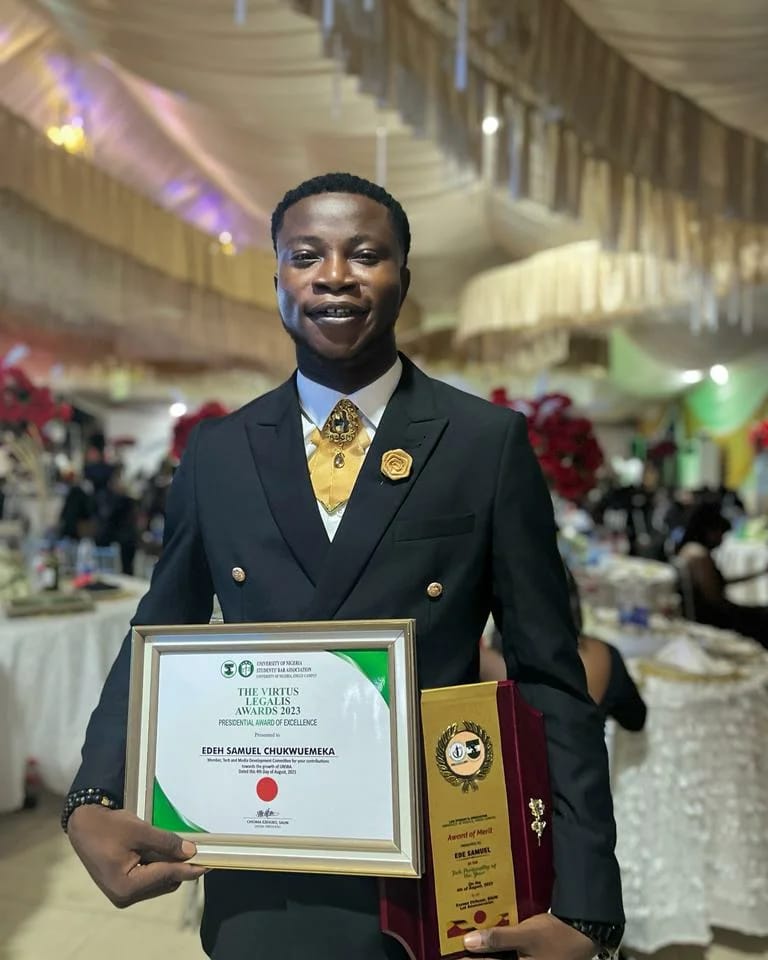 Edeh Samuel Chukwuemeka, ACMC, is a lawyer and a certified mediator/conciliator in Nigeria. He is also a developer with knowledge in various programming languages. Samuel is determined to leverage his skills in technology, SEO, and legal practice to revolutionize the legal profession worldwide by creating web and mobile applications that simplify legal research. Sam is also passionate about educating and providing valuable information to people.