How to Introduce Yourself Professionally: Our Individual and professional growth requires that we go to new places, come across diverse people, meet new colleagues, and all these require an Introduction. An Introduction is the formal presentation of yourself to another, wherein you to get say your name and other necessary details to each other.
Hence, it is required in our everyday life, as when you go to new places or meet new people it is imperative we introduce ourselves. Likewise when you go for some conferences, conventions, meetings or job interviews, it is likewise imperative you introduce yourself professionally. This article therefore examines how we can introduce ourselves at various Professional environments.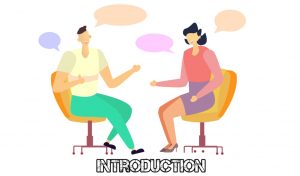 Recommended: How to start a debate by introducing yourself
How To Introduce Yourself At School
As A Teacher:
As a teacher at School, you may introduce yourself to your students by:
a. Stating your name and preferred nickname if any
b. Stating your academic qualification
c. Stating your likes and dislikes in the classroom
d. Stating your expectations of your students.
For example: I am Anayo Tochukwu (Statsman), a senior lecturer at the Faculty of Law, University of Nigeria, Nsukka. I enjoy an active and cooperative class, in the same vein I detest distractions while teaching. I can assure you that if you cooperate with me and heed to every instruction, this will be a very easy course, and I expect you all to pass this course.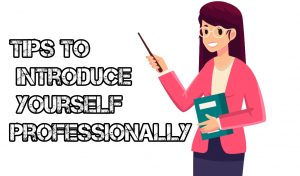 Recommended: Countries with the most beautiful women in the world
As a Student:
As a student, you may introduce yourself by simply saying:
"Good day Sir/Ma, I am Anayo Tochukwu, a 400 level Law student of the University of Nigeria, Nsukka."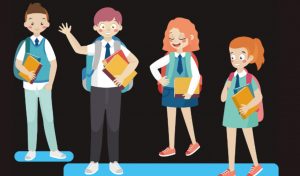 Also see: Most lucrative business in South Africa
How To Introduce Yourself At Work
When you secure a job, and you are baffled on how you may introduce yourself at your new work place, introducing yourself may not be as difficult as it seems because you may do that formally or casually depending on the nature of your work and the work environment. However, it is important that you introduce yourself formally. To do so, you may say:
"Hello, it is nice to meet you, I am Anayo Tochukwu, the new Human Resource manager of this firm."
The above example is with respect to when you are conversing with a colleague. Peradventure you are to introduce yourself to everyone in the company during the company's board meeting or conference, you may do so by saying:
"Good Afternoon everyone, my name is Anayo Tochukwu, I am the new human resource Manager. It is a pleasure to be integrated in this great firm and to work with great minds herein, I look forward to working collectively with each and every one so as to ensure that the targets of this firm is met."
Also see: Reasons why women don't participate in politics
How To Introduce Yourself At A Job Interview
When you come for a job interview, you should take note of the following while introducing yourself:
a. Keep a smiling face
b. Look directly at your interviewer, maintaining a good eye contact
c. Ensure that as you begin to talk, your introduction is short, simple, yet engaging
d. Introduce yourself in a professional manner.
For example:
Smiles, firm handshake with the interviewer, I am Anayo Tochukwu. It is a pleasure to meet you. Thank you for the honour of inviting me for this interview.
Or you may say:
"Good Morning Sir, my name is Anayo Tochukwu, a Barrister and solicitor of the Supreme Court of Nigeria, seeking a full-time position into this prestigious firm. I appreciate you for finding worthy and giving me the opportunity for this Interview."
How To Introduce Yourself In a Professional Environment
Asides briefly introducing yourself as the situation may demand, a Professional environment may require that you don't only say your name, but also say a bit about yourself. Thus, in a professional environment, you may introduce yourself in this manner:
"My name is Anayo Tochukwu, a 400 level law student of the University of Nigeria, Nsukka. I am a freelancer writer. I write articles and contents for publication in newspapers, blogs, journals, and magazines. I enjoy creating insightful contents and meeting new people."
Rules of Introducing Yourself
While introducing yourself, you must take cognizance of the following general rules in order to appropriately introduce yourself:
a. You should correctly say your name, and not your nickname
b. For a job interview, you should not only state your name, but also state your purpose
c. You should control your body language and maintain a good eye contact with your interviewer or colleague
d. Be formal. Thus, don't use slangs or vague terminologies while introducing yourself in a professional environment
e. Be wary of your environment, and ensure that your introduction should be tailored to the taste and demands of your environment
f. Don't say so much, except you are asked
g. Dress properly and pay attention to whoever is speaking to you or whoever you meet.
RECOMMENDED: How to prepare for an interview and pass excellently
In conclusion, it is important we all know how to introduce ourselves well, as it creates a good first impression which matters a lot, and it makes it easier for others to relate with us, and in a work environment a good introduction can help establish you as an open friendly professional, which in turn could birth opportunities for you in the long run or even in the short run; say for instance creating such nice impression in your job interview will definitely lead you to securing that job.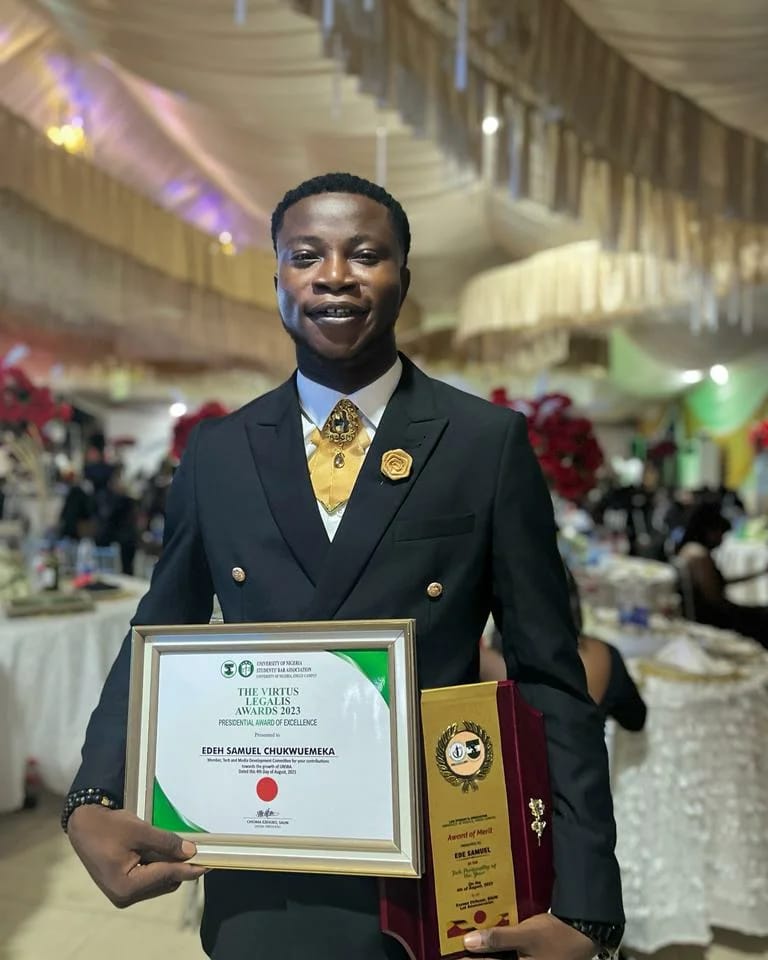 Edeh Samuel Chukwuemeka, ACMC, is a lawyer and a certified mediator/conciliator in Nigeria. He is also a developer with knowledge in various programming languages. Samuel is determined to leverage his skills in technology, SEO, and legal practice to revolutionize the legal profession worldwide by creating web and mobile applications that simplify legal research. Sam is also passionate about educating and providing valuable information to people.