Roadmap to Becoming a Data Analyst
That the subject of data science has expanded so swiftly is not surprising. Due to the increase in demand, the IT sector is today dominated by data scientists, data analysts, data engineers, and other hierarchical groups. Many people have recently started researching the career of a data analyst. Given the massive amount of data that people generate in today's society, it is not surprising that the role has grown in popularity.
Data analysis is the process of looking at, cleaning, manipulating, and modeling data. Finding pertinent information is necessary to support decisions and draw conclusions. Data analysis has a wide range of applications in the domains of business, research, and social science. It employs a variety of methods and goes by numerous names. Data analysts gather, clean up, and conduct a study on data to support business decisions. The task of extracting the essential statistics from the raw data and processing them is the responsibility of data analysts. Their job responsibilities center on this. By identifying the issues that customers face, they help businesses adapt their strategies for greater growth and have a big influence on corporate decision-making.
The phrase "data analyst" has become more popular as a result of the rising production of data. Businesses from all industries require experts who can gather data, evaluate it, draw the necessary conclusions, and then use those insights to help them get over key business challenges. But, you need to do a few tasks and develop a specific set of skills to become a data analyst. This writingon how to become a data analyst will fully explain what you must do to obtain the job, outline the abilities needed to do so, and move you one step closer to realizing your dream of working as a data analyst.
Recommended: How To Concentrate/Focus When Studying: 12 Tips
Roadmap to Becoming a Data Analyst: 6 Steps
1. Have a foundational knowledge of the field: You should begin by gaining some background information on the topic of data analysis if you are new to it. Gaining a thorough understanding of data analytics will help you determine whether this is a smart career choice while preparing you with work-ready abilities.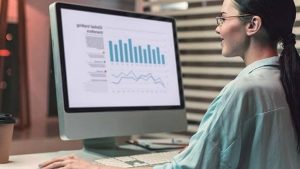 In the past, a bachelor's degree was typically necessary for entry-level data analyst work. Even if a lot of jobs still do, this is starting to change. While earning a degree in mathematics, computer science, or a related topic might help you build basic knowledge and improve your CV, you can also learn what you need through alternative courses like professional certificate programs, boot camps, or self-study courses.
2. Choose a Programming Language to learn: Although data analysts frequently use a variety of programming languages, there is no right or wrong option. You'll need to learn SQL to query and manipulate databases, but after that, you'll have to decide between R and Python for your next programming language.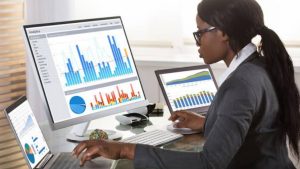 You will essentially be learning at this point how to import, clean, alter, and visualize data with your chosen programming language. You'll learn about some of the libraries that can enhance your programming abilities and assist you with a variety of tasks. You ought to have practical knowledge of programming languages like Python, R, and Javascript.
Also see: Differences Between Meditation and Prayer
3. Build your technical skill and knowledge of data analysis tools: A set of specific technical abilities and prior experience using databases and data analysis tools are often necessary to land a position in data analysis.
Regardless of whether you're learning through a degree program, a professional certificate, or independently, there are some fundamental skills you'll probably need to get hired, including communication, collaboration, presentation skills, problem-solving, research, and attention to detail, an analytical mindset, a fondness for numbers, good organizational skills, the ability to meet deadlines, some business knowledge, and a methodical and logical approach.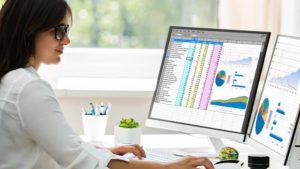 In addition to the soft skills mentioned above, a data analyst needs to have some hard skills and knowledge of data analysis tools, such as proficiency in Microsoft Excel, knowledge of programming and querying languages like SQL, Oracle, and proficiency in business intelligence and analytics software, such as Tableau, SAS, and RapidMiner, the capacity to mine, analyze, model, and interpret data, the capacity to work with large, complex datasets, a strong analytical and modeling background, and a strong background in business analytics.
4. Develop visualization skills, engage in practice presentations, and work on projects involving actual data:
Working with data in practical contexts is the best approach to discovering its worth. Seek programs that incorporate practical assignments using actual data sets. A selection of free public data sets is also available for you to employ in the creation of your projects. You should start using tools like Tableau, PowerBI, Bokeh, Plotly, or Infogram if you want to become a data analyst. Develop your ability to create custom visualizations from scratch while figuring out how to best let the data speak for itself.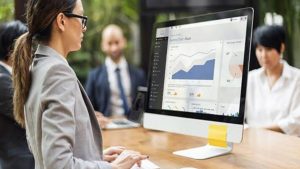 Don't overlook your communication abilities by focusing solely on the technical parts of data analysis. Presenting your findings to decision-makers and other stakeholders in the firm is a crucial aspect of working as a data analyst. Your organization may make data-driven decisions when you can tell a story using the data.
See also: Positive and Negative Impact of Globalization
5. Start Networking: Every sector knows that building a strong network and developing contacts will be crucial to getting your foot in the door. Although many of us loathe the idea of "networking," it needn't be as awkward as it might seem. There are many various ways to network, from a simple LinkedIn message to an active conference schedule.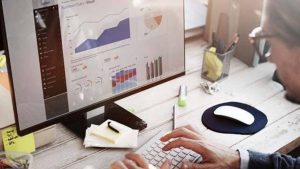 It's crucial to establish connections with like-minded individuals as early as possible if you're striving to be a data analyst. In addition to opening doors for employment opportunities, a strong network is a great resource for mentorship and assistance as you get started in a new field.
6. Build your portfolio and apply to relevant jobs: Be sure to save your best work for your portfolio as you experiment with data sets on the internet or finish practical assignments in your classes. Hiring managers can see examples of your work in a portfolio. Gaining employment can be significantly aided by a strong portfolio. If you've worked on any group projects through the course of your learning, consider including one of those as well. This demonstrates your ability to collaborate effectively.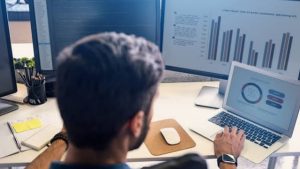 Once you've had some experience presenting your findings and dealing with data, it's time to polish your resume and start looking for entry-level data analyst positions. Don't be scared to apply for jobs for which you may not feel quite qualified. When applying for a job, your talents, portfolio, and excitement typically matter more than whether you can check off every bullet point on the requirements list. Moreover, keep an eye out for internship opportunities. You may start building your résumé with real-world experience from an internship and put what you're learning into practice.
Recommended: Best Education Websites In The World: Top 10 Most Popular
Conclusion: In today's world, data is the new fuel, and every industry needs data analysts to make it useful. Nowadays, billions of businesses produce data every day and use it to inform important business choices. It is, therefore, unquestionably a great decision to launch your career toward becoming a professional Data Analyst because it aids in determining future goals and setting new milestones. It's good news if you're looking to snag a data analysis position because there isn't just one way to become a data analyst. Even job titles in data analysis can vary quite a bit because data analysts can operate in a wide range of industries, can be generalists or highly specialized, and frequently play an interdisciplinary role in a company.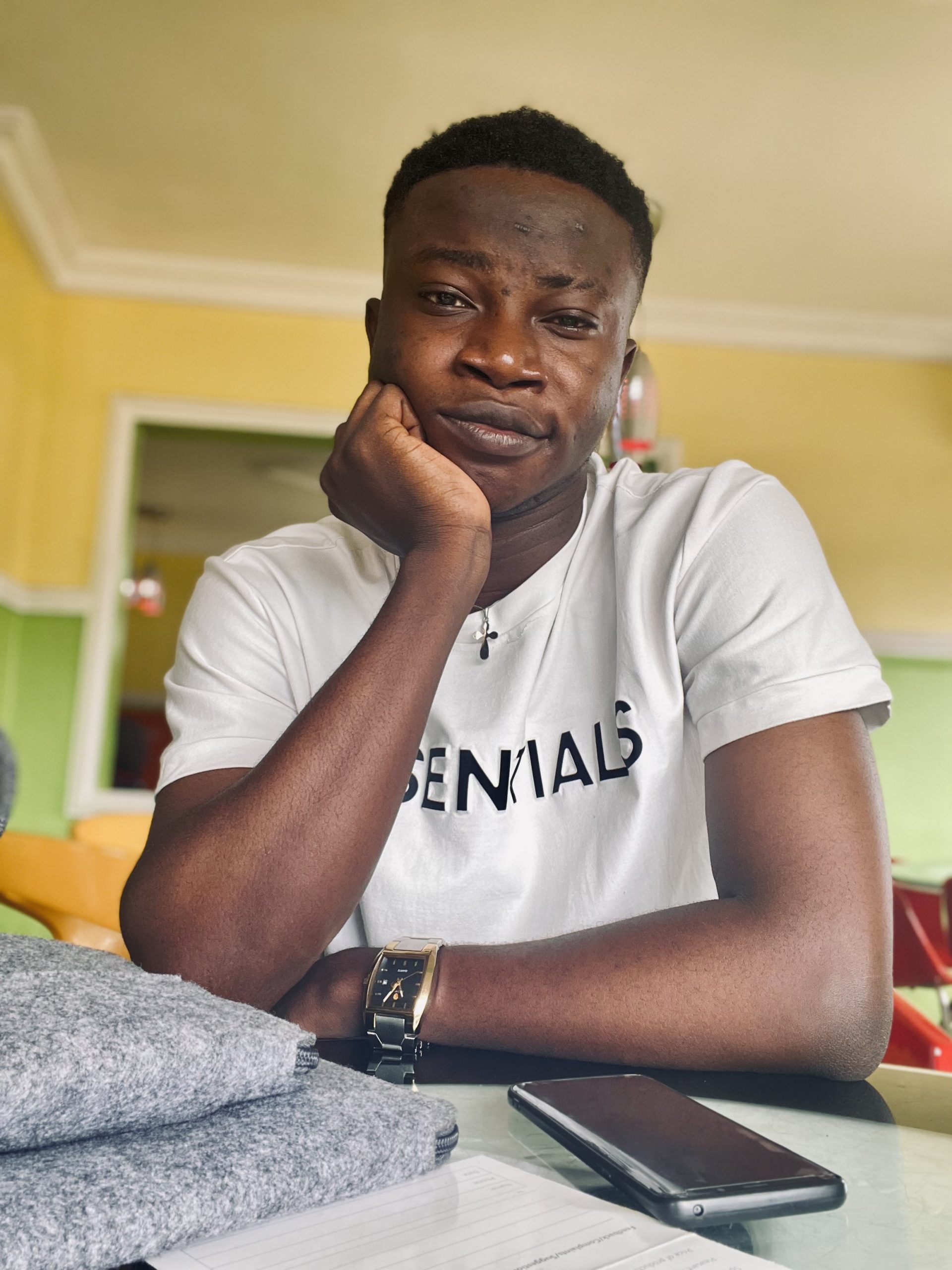 Edeh Samuel Chukwuemeka ACMC, is a Law Student and a Certified Mediator/Conciliator in Nigeria. He is also a Developer with knowledge in HTML, CSS, JS, PHP and React Native. Samuel is bent on changing the legal profession by building Web and Mobile Apps that will make legal research a lot easier.