Oldest Schools In The World: The historic legacies of the ancient institutions that still exist today are essential for demonstrating their capacity to adapt to current situations and stay relevant in a globalized society despite strong competition.
It has been suggested that some of the oldest institutions had obstacles such as money and lodging, causing them to go extinct. In this post, we will look at some of the world's oldest organizations that have a great reputation and popularity.
Recommended: Advantages and Disadvantages of Zero Party System
Top 10 Oldest Schools In The World (Still in existence)
1. University of Oxford: Located in Oxford, England, the University of Oxford is a college research institution. There is evidence of teaching as early as 1096, making it the English-speaking world's oldest university and the world's second-oldest institution in continuous existence. It flourished fast when Henry II prohibited English scholars from entering the University of Paris in 1167. Following disagreements between students and Oxford residents in 1209, several scholars migrated north-east to Cambridge, where they founded what became the University of Cambridge.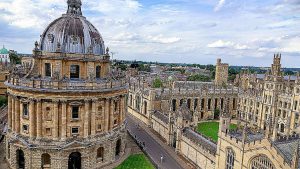 Oxbridge refers to the two historic English universities that have many similarities. The university is comprised of thirty-nine semi-autonomous component colleges, five permanent private halls, and a variety of academic departments divided into four divisions. Oxford is home to the world's oldest university museum, the world's biggest university press, and the nation's largest academic library system. The university had a total consolidated revenue of £2.78 billion in the fiscal year ended 31 July 2022, of which £711.4 million came from research grants and contracts.
2. University of Bologna: The University of Bologna is an Italian public research institution. It is the world's oldest university in continuous operation, founded in 1088 by an organized guild of students (studiorum), and the first degree-awarding institution of higher study. The term universitas was originally used at its inception. It is Italy's second-largest university, after La Sapienza in Rome, with approximately 90,000 students. Bettisia Gozzadini was the first woman to receive a university degree and teach at a university, while Laura Bassi was the first woman to earn both a doctorate in science and a compensated post as a university professor.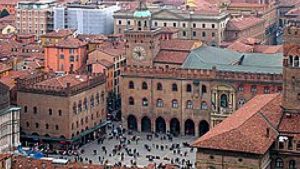 Bettisia Gozzadini was the first woman to receive a university degree and teach at a university, while Laura Bassi was the first woman to earn both a doctorate in science and a compensated post as a university professor. It was the first institution of higher learning to adopt the name universitas for the companies of students and masters, which came to characterize the institution (particularly its law school) in Bologna. It is one of Italy's most prominent institutions and is often named among the top universities in Italy and the globe. It is particularly well-known for its studies in law, medicine, and natural sciences. During the Italian Renaissance, the University of Bologna played an important role in the sciences, housing and educating Nicholas Copernicus as well as countless other renaissance mathematicians.
Recommended: How To Be A Good Mother/Mum: 10 Tips
3. Al-Azhar institution: Located in Cairo, Egypt, Al-Azhar University is a public institution. It is Egypt's oldest degree-granting university and is regarded as one of the world's most famous Islamic learning institutions. It is affiliated with Al-Azhar Al-Sharif in Islamic Cairo. The Fatimid Caliphate established it as a center of Islamic study in 970 or 972, and its students studied the Qur'an and Islamic law in depth, as well as logic, grammar, rhetoric, and how to calculate the phases of the moon. Today, it is the world's most important center of Arabic literature and Islamic studies.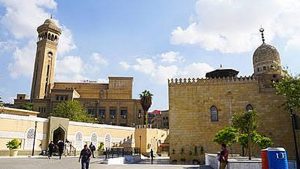 Non-religious courses were introduced to the curriculum in 1961. Al-Azhar also manages a countrywide network of schools with roughly two million pupils, in addition to higher education. The university was linked with nearly 4,000 educational institutions in Egypt as of 1996.
4. The King's School Canterbury: The King's School is number four. The King's School is a public secondary school in Canterbury, Kent, England. It belongs to the Headmasters' and Headmistresses' Conference as well as the Eton Group. It is Britain's oldest public school and, perhaps, the world's oldest continually functioning school, since instruction on the Abbey and Cathedral grounds has been ongoing since AD 597.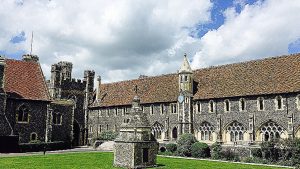 Augustine of Canterbury, considered the "Apostle to the English" and a founder of the English Church, founded the school as a medieval cathedral school in AD 597, a century after the Fall of the Western Roman Empire, making it arguably the world's oldest extant school. This is based on the fact that St Augustine established an abbey (within the grounds of the existing school) where it is known that teaching took place. For over 1400 years, the school was exclusively for males, until the early 1970s, when girls were allowed to the Sixth Form for the first time, and the school has been completely co-educational since 1990. The school is also the UK's oldest charity.
Recommended: Problems of The 1999 Constitution of Nigeria: Major Challenges & Defects
5. institution of Coimbra: Located in Coimbra, Portugal, the University of Coimbra is a public research institution. It was founded in Lisbon in 1290 and moved many times until settling permanently in Coimbra in 1537. The institution is one of the world's oldest continuously operating universities, as well as the oldest in Portugal, and has played an important role in the development of higher education in the Portuguese-speaking world.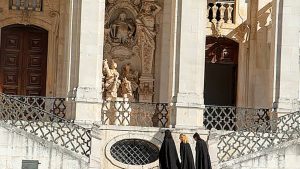 UNESCO designated the institution as a World Heritage Site in 2013, citing its architecture, distinctive culture and customs, and historical significance. Over the ages, Coimbra's graduates have included Portugal's national poet Lus de Cames, mathematician Pedro Nunes, several politicians, prime ministers, and presidents of Portugal, and Nobel Prize recipient António Egaz Moniz.
6. Gymnasium Paulinum: Gymnasium Paulinum is a Gymnasium (secondary school) in Münster, North Rhine-Westphalia, Germany. It is said to be Germany's oldest school, having been established about 797. Ludger the missionary founded the Gymnasium Paulinum in 797.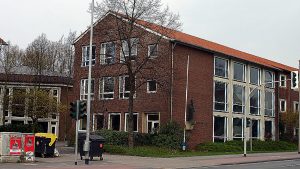 In 793, Charlemagne sent him to teach Christianity in north-western Saxony, and he later founded a monastery in the center of the ancient Frankish fortress of Mimigernaford (also Mimigardeford or Miningarvard), which became known as Münster.
He also founded a monastery school for prospective clergy members. When Ludger was named Bishop of Münster in 805, the institution was transformed into a cathedral school. The new "Schola Paulina" is named after St. Paul. On October 9, 2007, the Gymnasium Paulinum received the designation "School of Europe" (Europaschule) as one of the first 15 schools in the North Rhine-Westphalia province.
Also see: How to Overcome Laziness: 10 Effective Tips
7. Kairaouine Mosque and University: The University of al-Qarawiyyin, also known as Al-Karaouine or Al Quaraouiyine, is a university in Fez, Morocco. Fatima al-Fihri established it as a mosque in 857-859, and it went on to become one of the most important spiritual and educational institutions of the Islamic Golden Age.
In 1963, it became part of Morocco's modern state university system and was renamed "University of Al Quaraouiyine" two years later. Scholars believe that al-Qarawiyyin functioned efficiently as a madrasa till after World War II. Many academics separate this status from the status of "university," which they consider to be a uniquely European construct.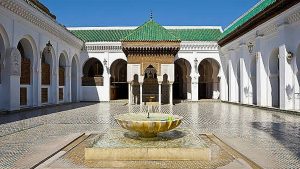 They trace the transition of al-Qarawiyyin from a madrasa to a university to its contemporary reformation in 1963. According to UNESCO and Guinness World Records, al-Qarawiyyin is the world's oldest university or continuously operational higher learning institution.
The University of al-Qarawiyyin focuses on Islamic religious and legal studies, with a major emphasis on, and specific strengths in, Classical Arabic grammar/linguistics and Maliki Sharia, while students are also taught non-Islamic disciplines.
8. Thetford Grammar School: Thetford Grammar School is an independent co-educational school located in Thetford, Norfolk, England. The school may date back to the seventh century, making it one of the oldest in the United Kingdom. According to the school's website, its origins date back to 631, and its Roll of Headmasters dates back to 1114. In its 2012 report, the Independent Schools Inspectorate claims that "the school was originally founded in the 10th Century," although no proof is supplied.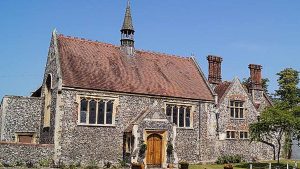 It seems to have dissolved between 1496 and 1566, when it was refounded by Sir Richard Fulmerston's testament. In 1610, an Act of Parliament confirmed the refoundation. A portion of the school was constructed on the site of a thirteenth-century Dominican Friary (Blackfriars, Thetford), which may have been built on top of, and included sections of, a Norman cathedral. In the 1880s, the school grew significantly, and in 1888, Thetford Grammar School for Girls was founded beside the old Grammar School.
Also see: Habits Of Unsuccessful People You Should Avoid: Top 10
9. St Peter's School: St Peter's School is a co-educational private boarding and day school (sometimes known as a public school) in York, England, with substantial grounds on the banks of the River Ouse.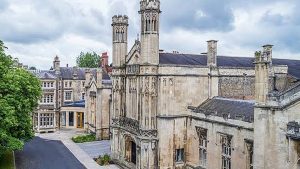 It is said to be the third oldest school in the world, founded by St Paulinus of York in AD 627, while other historians are skeptical. It is affiliated with the York Boarding Schools Group. The school was primarily a boys' school for the most of its existence, but females were admitted to the sixth form beginning in 1976, and it became completely coeducational in 1987.
10. Beverley Grammar School: Beverley Grammar School is a boys' day school secondary academy school located in Beverley, East Riding of Yorkshire, England. A school may have been formed here about 700 AD, and the school is claimed to be the country's oldest grammar school and the ninth oldest school overall on that basis, however the presence of a school here has not been continuous.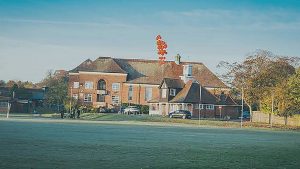 Beverley High School and the current school share a Sixth Form. In 2006, 2008, and 2010, the school achieved a 'Outstanding' rating from Ofsted. The school's founding date is uncertain, however it is thought to be as ancient as Beverley Minster, with which it was long affiliated. The actual date of the Minster's construction is unknown, however it was most likely in place by the ninth century.
See also: 7 Oldest Presidents In The World (With Age and Pictures)
Finally, the world's oldest schools have great historical and cultural importance. These educational institutions have made significant contributions to the intellectual and academic landscapes of their respective areas. They are a monument to human civilization's ongoing search of knowledge. Despite the passing of time and the change of teaching techniques, some institutions continue to exist, keeping their traditions while adjusting to modern-day needs. The oldest schools serve as a reminder of education's continuing strength and value in our society.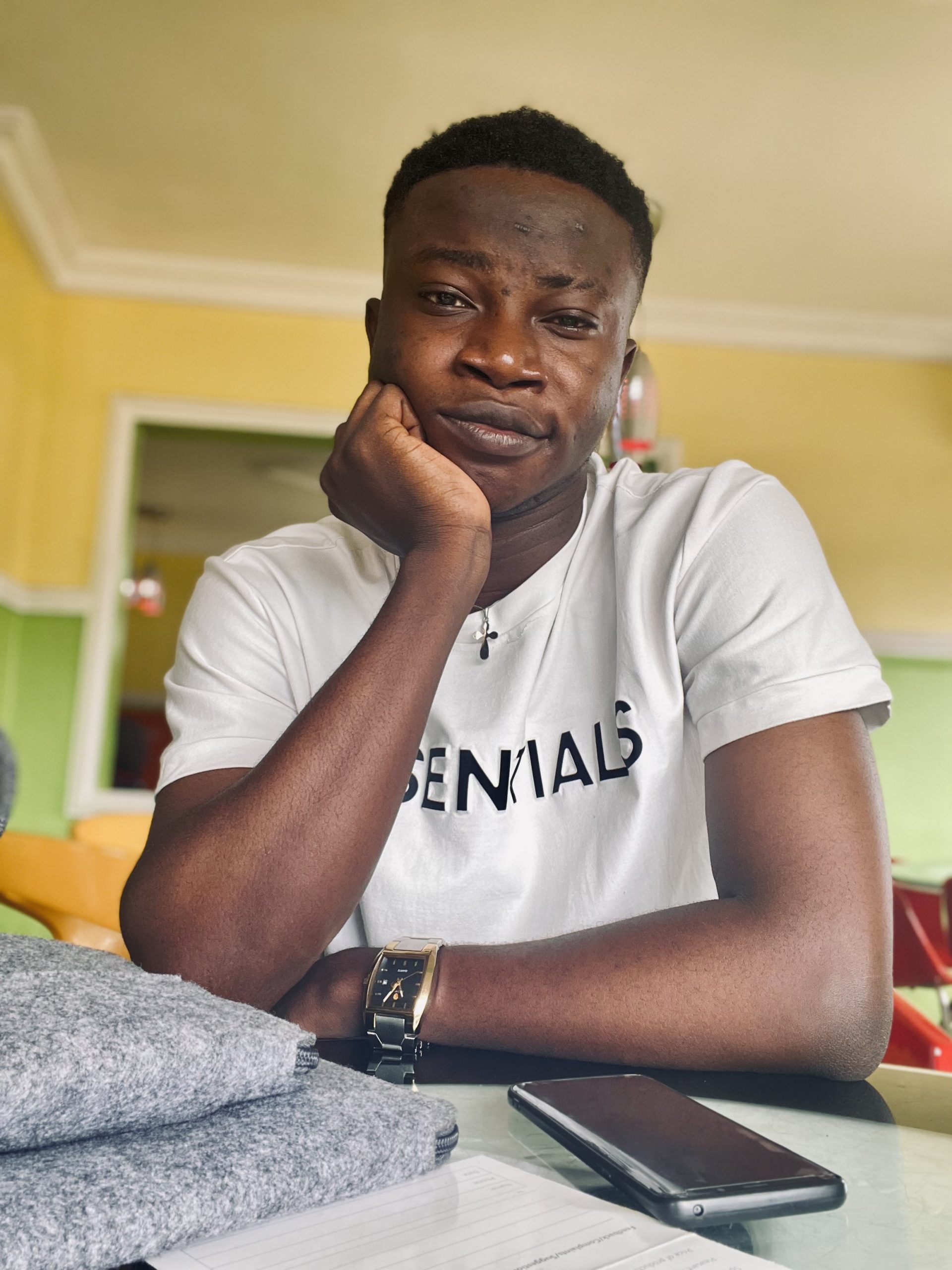 Edeh Samuel Chukwuemeka ACMC, is a Law Student and a Certified Mediator/Conciliator in Nigeria. He is also a Developer with knowledge in HTML, CSS, JS, PHP and React Native. Samuel is bent on changing the legal profession by building Web and Mobile Apps that will make legal research a lot easier.