Oldest Presidents In The World: While there are stipulated age restrictions one must attain in order to qualify for the office of country presidency, there seem to be no prescribed age at which a contestant should not exceed. Thus, there have been country presidents that have been quite old while in power as country presidents.
While some of them accumulated power by themselves through the years, some were validly elected at their old age.
Recommended: Youngest presidents in the world with their age and picture
Oldest presidents in the world 2022
1. Dr. Hastings Kamuzu Banda: Dr. Hastings Kamuzu Banda was a former president of Malawi. He was the ever first president of Malawi, formerly Nyasaland. He served under the political party known as Malawi Congress Party (MCP). He was the president and subsequently the prime minister after the country became a republic in 1966.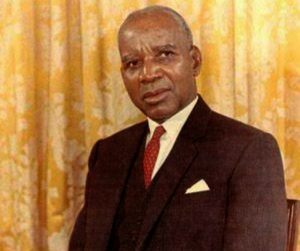 His leadership subsisted from 6th July 1966 till 24th may, 1994, recording the term of 27 years 10 months 18 days in office. Dr. Hastings had no birth record, though the official age which he was said to be born was 1898, at Kasungu, British Central Africa (which is now Malawi). Malawi was initially part of British until they gained independence.
Dr. Hastings attended The University of Edinburg in 1941. He also attended University of Chicago, Central State University, Indiana University, and Meharry Medical College. He was a medical practitioner, historian, linguist and ethnographer, these being his courses of study.
Hastings died on 25th Nov, 1997 at the age of 99 at Johannesburg, South Africa. He was regarded as an autocratic leader. At appoint, he declared one party system in Malawi after which Malawi Congress Party (MCP) made him a life president. Out of pressure arising from both domestic and international units, President Hastings held a referendum that extinguished his one party system, after which his lifetime presidency was terminated. He contested for the democratic election which followed after his termination in 1994 and he lost. Until his death, he was unmarried. He however had a hostess, Cecilia Kadzamira who was the first lady of Malawi.
Also see: How to keep a conversation going with a girl
2. Robert Gabriel Mugabe: Robert Mugabe was the former president of Zimbabwe, formerly Rhodesia. He was born in Katama, Zimbabwe on 21st February, 1924. Mugabe was Zimbabwean prime minister from 1980 to 1987. He became the president on 31st December 1987 till 21st November 2017 when he was forcefully removed from power. Mugabe served his presidency under the political party, Zimbabwe African National Union – Patriotic Front (ZANU-PF), a party which he was the leader from 1975 – 1980.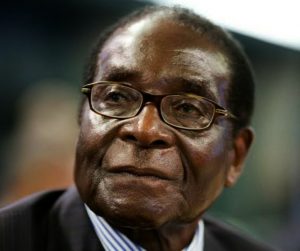 Mugabe was married to Sally Hayfron and Grace Marufu. He had four children. He attended University of Fort Hare, University of South Africa, and University of London International Programmes. He was a former schoolteacher. He was once convicted and imprisoned for sedition between 1964 and 1974 after which upon his release, he formed the Zimbabwe African National Union (ZANU) in Mozambique.
Mugabe government was characterized as dictatorship. He ruled Zimbabwe for a 37 consecutive years until he was forcefully removed from office. Robert Mugabe died on 6th September, 2019 at the age of 95, at Gleneagles Hospital, Singapore.
Recommended: Countries with the best education system in the world
3. Beji Caid Essebsi: Beji was the former president of Tunisia. He was born on 29th November, 1926 in Sidi Bou Said. He was the 5th president of Tunisia and the first democratically elected president in Tunisia. President Beji was in office from 31th December 2014 to 25th July, 2019.  His political party was Nidaa Tounes, a party founded by him.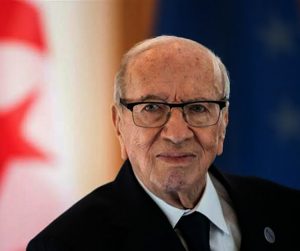 Beji was a practicing lawyer. He was formerly the minister of Foreign affairs from 1981-1986. He served for 11 months as an interim Prime Minister, counting from February 2011 to December 2011. President Beji was married to Chadlia Farhat Essebsi, with four children. He died at the age of 92 on 25th July, 2019, at Tunis, Tunisia. He was buried at Jellaz Cemetry.
4. Shimon Peres: Shimon Peres was Israel's 9th President and 8th Prime Minister under which he served from 2007 – 2014 as the president, and 1984 – 1986, 1995 – 1996 as the Prime Minister.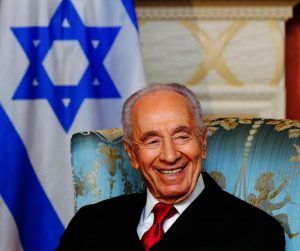 Shimon was born in Wiszniew Poland on 2nd August, 1923. The political parties which he belonged to were: Mapi (1959 – 1965), Rafi (1965 – 1968), Labor (1968 – 2005), and Kadima (2005 – 2016). Shimon attended The New School, New York University, and Harvard University. He was married to Sonya Gelman with two children. In 1952, President Shimon served as Deputy Director-General of Defense and the Director-General respectively from 1953 – 1959.
Shimon was a literally figure, songwriter, poet, and a linguist, being fluent he Hebrew, Russian, Yiddish, Polish, English and French.
Shimon died on 28th September, 2016 at the age of 93, at Ramal Gan, Israel. He was buried at Mount Herzl, Jerusalem.
Recommended: Countries with the best judicial system in the world
5. Joaquin Ricardo: His full name is Joaquin Antonio Balaguer Ricardo. He was the former president of the Dominican Republic. He was born on 1st September, 1906 at Bisono, Dominican.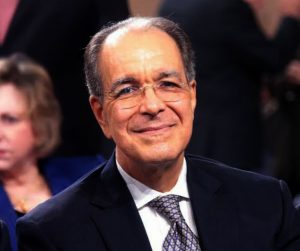 He served as the president of Dominican Republic for three terms non-consecutively: 1980 – 1962, 1966 – 1978, and 1986 – 1996. As at 1996 being his last year as a president, he was 89 years. The political parties which he operated under were; Independent (1924 – 1966), and Social Christian Reformist Party (1966 – 1996).
President Joaquin reigned as president for the total of 24 years, adding up the various non-consecutive years which he was in power. Joaquin died in Santo Domingo, Dominican Republic on 14th July, 2002, at the age of 95.
Recommended: How to become a successful entrepreneur
6. Giorgio Napolitano: Giorgio Napolitano was formerly the president of Italy. He was born on 29th June, 1925 in Naples, Campania, Kingdom of Italy. He was the president from 15 may 2006 – 14th January, 2015. Giorgio Napolitano was the first presidential candidate to be re-elected in the history of Italy. As at 2015, being the president, he was aged 90. The name of the political party under which he ruled was 'independent', from 2006 till date.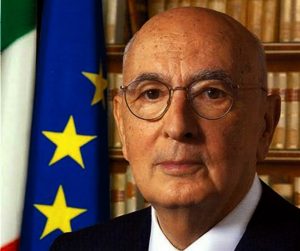 President Giorgio Napolitano is married to Clio Maria Bittoni, with two children. He attended University of Naples Federico II where he studied Law.
Giorgio Napolitano is the only former president of Italy that is still alive as at this 2022. Currently, he is 97 years old.
Recommended: Day vs Boarding School, Which is Better and Why? Answered
7. Paul Biya: Paul Barthelemy Biya'a bi Mvondo is the 2nd president of Cameroon. He has been in power since 6th November 1982 till date. Paul Biya is the oldest serving president in the world, having been in power for 40 years as at 2022.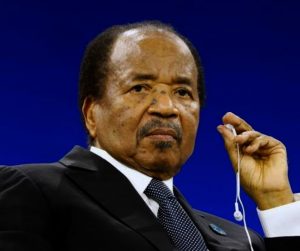 Biya was born on 1th February, 1993 in Mvomeka'a which is now the South Region of Cameroon. He is currently 89 years old as at 2022. Paul Biya is married to Jeanne – Irene Biya who did not have a child to him, although she adopted one. He later married Chantal Vigouroux after Irene's demise.
Paul Biya belongs to the political party – Cameroon People's Democratic Movemeent (CPDM), the French version – Rassemblement Democratique du People Camerounais (RDPC) which was a major political party and the ruling party in Cameroon. He attended National School of Administration, Paris, and Institute if Political Studies, Paris.
Paul Biya was formerly the Secretary – General of the presidency from 1968 – 1975. Afterwards he became the Prime Minister of Cameroon from 1975 – 1982 after which he assumed power as the president of Cameroon in 1982. Biya has withheld power even after his continued accumulation of power was protested against on his birthday.
Recommended: Beautiful happy birthday prayers for your friends and family
Conclusion
The above list of the oldest presidents in the world was constituted by their ages while in service as a president. Probably some country presidents ought to have made the list if not for the wrongful practice of purposeful age falsification in public service.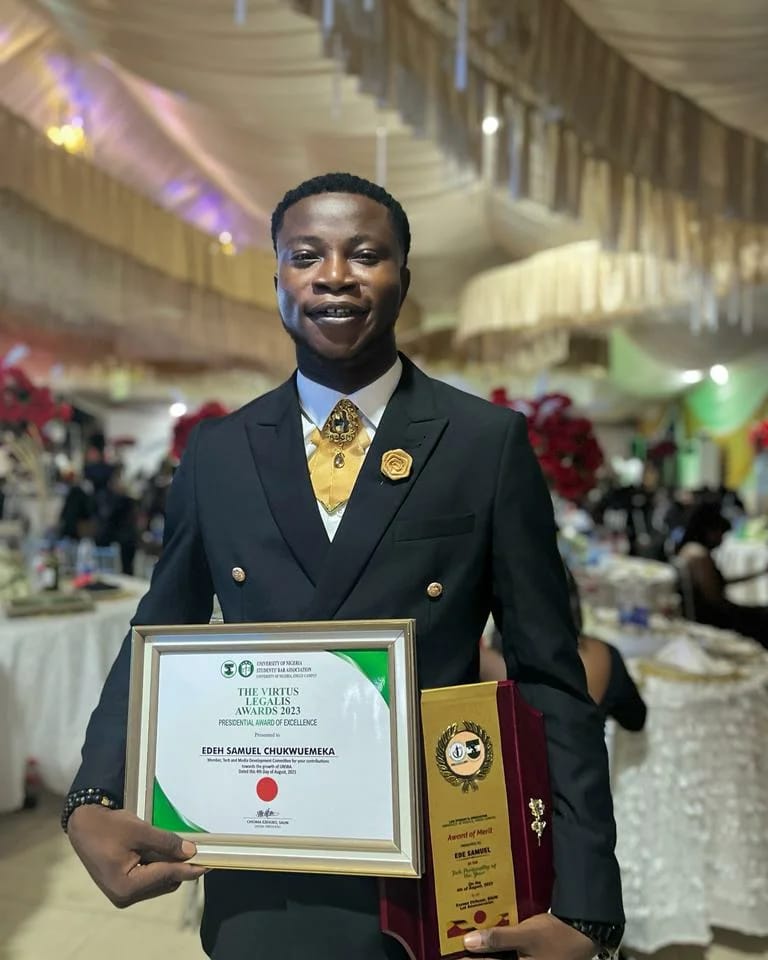 Edeh Samuel Chukwuemeka, ACMC, is a lawyer and a certified mediator/conciliator in Nigeria. He is also a developer with knowledge in various programming languages. Samuel is determined to leverage his skills in technology, SEO, and legal practice to revolutionize the legal profession worldwide by creating web and mobile applications that simplify legal research. Sam is also passionate about educating and providing valuable information to people.