Best Happy Birthday Prayers & Messages for Dad, Mom, Sister, Brother, Loved Ones: Birthdays are opportunity to commend and send heart-warming and sweet messages to your friends, family and loved ones. It is a good time to tell your friends and family how much you love them, why you love them and why you will always want to be with them.
Though, sometimes it can be very difficult to sit down and compose a birthday prayer for someone you really love, especially when you are not really good in writing down what you feel about someone. Sometimes, the job can be too much that you won't be able to say anything.
In light of that, I have been able to gather some of the best and short happy birthday prayers and wishes you can send to your friends, family and loved ones to make them feel happy. All you have to do is to copy them and probably edit them if necessary. Trust me; anyone you receives the happy birthday prayers below will love it.
Sweet happy birthday prayers for friends and family
Below, I will share with you some short but powerful birthday prayers that can make the person you are sending it to encouraged. Be it a friend a family member or someone you admire, these are some of the short birthday prayers you can send to them. Some of the prayers here actually have biblical backups. Kindly scroll down below this page and pick anyone that interest you more.
Also see: How to be a good conversationalist: 10 Qualities you need
1. Happy birthday to you my dear brother. You are the man God used to bring positive transformation into my mindset. I pray that as you walk into this new age greatness will continue to abide and multiply in you. Your goals will continue to align and and manifest. May this new year be bless. Amen.
2. Happy birthday to this intelligent, smart, caring, God fearing and wonderful brother of mine. I wish you more beautiful years on earth with good health. I love you ❤️.
3. Happy birthday my dear. A lot of times i am amazed at your strength and resilience. Thank you for the way you inspire me to be better and the times you have come through for me. May this be your best year ever.
4. You are one of the most inspiring persons i have ever seen. May this birthday smile not cease from your beautiful face. I pray that ABBA will grant all your heart desires today and forever.
5. Your passion and commitment towards all you do is examplary. Your sacrifices will never go unrewarded. Have an amazing year. Happy birthday.
6. Happy birthday my dear. Your new age is greatly blessed. As you pass this new age you shall mount up on wings like eagles. Thanks for all you do. I pray that transformation shall never cease in your like and you shall grow from glory to glory.
7. Here's to wishing my younger brother long life and prosperity. May your path be smooth and may you always celebrate grace. Keep working hard.
8. Super birthday to you my brother. On this very day i am wishing you all you have ever prayed for. Success in all your endeavors.
9. Happy birthday brother. May God's blessings overwhelm you this new season. You are so special and I can't wait to see where God is taking you! Best wishes.
10. God's glory will radiate bright through your life this new season henceforth. Have a lovely new age. Happy birthday, beautiful lady.
11. Happy birthday to you my dearest friend and sister. I remember yesterday and I am glad of the woman you are becoming. Of a truth, you are a helper from God to me. May this day usher you into more realms. I love you.
12. To someone I am proud of in the Lord. May you never abort the process. A sustained growth in grace and character are my wishes for you! May Yahweh satisfy you with His fullness. You are loved!
13. Happy birthday my friend! I pray that God's grace will be abundant in your life. I pray you will continue in the path that you have chosen and where you are lacking that God makes up!
14. May God make your life be a living wonder and a testimony of what he can with anyone who faithful and sincerely follow him. Rise and shine for the glory of God is upon you , Many more fruitful years. Happy birthday!
15. Happy birthday my dear brother. May the Love of God keep burning inside you. May you never grow cold. You are indeed a priest of God. Keep soaring!
16. May you keep soaring like an amazon you are. Heaven will hold you to her breast, you will never fail God and your generation. Hitherto has the Lord helped you.. He will help you even more. Flourish like a plant tree planted by the water side. You are loved. Happy birthday!
17. You are rare gem. I love your passion for God and his kingdom. Keep the fire burning. Enjoy your day. Happy birthday dear!
18. Happy birthday daughter of Zion. You are a tool in God's hands and he won't drop you until he's done with you. Cheers to new age.
19. Happy birthday to you my friend. May your silent prayers be made public testimony. Keep being AMAZING, keep being AWESOME, keep LIVING. DON'T EVER Change, you are blessed.
20. My prayer for you is that God will not give up on His dealings with You. You shall end well! God's grace shall be so evident in your life that even the blessed shall call you blessing, Amen. Congratulations to my Heartbeat Bae.
21. My prayer for you is that God who has called you to this ministry, will surely give you abundant grace. Believe it or not, people are yet to drink from you. Get prepared, a journey just started. Happy birthday.
22. So many things to say about this great mind. A friend extraordinare. Today is your special day my dear, i pray for God's blessings today and always. Thank you for always letting me disturb you.
23. Happy birthday my dear friend. For always checking up on me, for showing care when i act stupid. May this birthday bring joy and happiness into your life, and may all your dreams come through. Once again, Happy Birthday, i wish you all the goodies life has to offer and may you live long to enjoy them❤️.
24. Happy birthday my friend🎂. You are a supportive friend and brother. On this day, may the good Lord show you a multi-measure of the goodness you always show to people, may he lengthen your day and bless you with perfect health💝
25. Happy Birthday my dear friend 🎉🎉🎉. Wish you both long life and prosperity. May God's light shine through you and in you.✨🥳
26. Happy birthday my friend. You have been a good friend with a good heart. Knowing you is one of the best things that have ever happened to me. Thank you for always helping out and being there for me. Remain forever lifted.
27. There is alot to say about you my sister. You are humble, calm and full of wisdom. Your level of understanding is superb. Thank you for yielding yourself. I have been blessed by your lifestyle and i pray thag God bless you abundantly.
28. Happy birthday my friend. Your dedication and commitment towards everything you do is worth emulating. I wish you groundbreaking testimonies in this new age of yours. Cheers🎂
29. Happy birthday my friend! May a your dreams and aspirations start working in your favor in this your new age and beyond.
30. Happy birthday to my first love. The amazing one who thought me all i know and made me understand that this world has beautiful souls. I pray that God will bless you and keep you for me. Amen!
Happy Birthday Prayers and Wishes to Your Brother
Happy birthday Starboy! Keep being amazing brother. Greater heights i pray! You have been a blessing to me in this world.
A literal beauty in every sense of word. You are amazing, smart, funny, witty and most definitely sassy person and that is what i love about you. Your take on life and personal happiness is really admirable and i aspire to your level of zero fuckery. Happy birthday my dear brother! Lines have always fallen in place and you strut them well! Cheers to many more year!
Happy birthday brother. You are a wonderful man with a good sense of humor. Your love for God remains undiscribable. Your commitment to learning is phenomenal. Here's wishing you the very best today and forever. I celebrate you my brother and good friend.
Happy birthday to my one and only brother! I don't need to talk to much but just know it today that i got respect for you. I say a big amen to all your heart desires and prayers. You are indeed blessed. Here's to a great year
Happy birthday to my mother's son! Wishing you long life, good health, God's favor and blessings. Happy birthday once more bro. You are loved!
Happy birthday to my main man and brother. You are an amazing being, with so much composure, brilliance and humble character. In this new year i wish you heaven's best. Doors are open to you.
Loving happy birthday prayers and Messages for your sister
It's your obligation to make sure that your sister is happy on her birthday. For this reason we have gathered some loving birthday messages and prayers you can send to your sister and make her love you more.
Happy birthday my dear sister! I pray that you fulfill all that has been written of you in volumes of books. I pray that you will run and not get weary. May your days be filled with lovely people, the gift of men, favor from God and men, grace and God's mercy. Thank for the girft of friendship. Cheers to greater days ahead and a glorious future.
How could your birthday have escaped my mind. Happy birthday to my dear beautiful sister. God bless you and cause kings and nations to come to your rising. Big brother loves you.
Happiest birthday to my fierce sister! I am so blessed to cross paths with someone so special, unique, beautiful, outstanding and sweet as you for always being there for me. I pray that your happiness never cease. Blessings upon blessings shall continue to follow you. Favour will speak for you and everything you ever wish for shall fall in place my lovely sister. I love you to the moon.
Happy birthday my dear sister! God bless you richly for all you do (did). May this new year bring you lots of God's favor and may you flourish in all you do.
I can't get started and hope to finish on your matter my dear sister. You are something; something rare. God bless you today and forever. You are loved❤️ Happy birthday.
Happy birthday to my mother's daughter! You have been so industrious, cheerful and a good fellow. I honestly wish you the best in life, money, opportunities, blessings and love. God's choicest blessing immediately my dear sister.
Happy birthday my sis! God is definitely taking you places baby girl. Your gift is making way for you. You are blessed and full of glory. Shine on. It's a new dawn.
Your personality is beautiful. You exude wisdom and you are a lady of substance. I pray for God's blessings upon you. Live and grow. Happy birthday.
Happy birthday my dear sister. Your heart is as beautiful as your smile. In this new age of yours, all your heart desires are granted. Have an amazing year!
RECOMMENDED: Best birthday gifts for your loving girlfriend
Heart-warming Happy birthday prayers for Dad (Father)
If you love your father/daddy so much and you want to make him happy on his birthday, below are some Heart-warming messages and prayers that can make him happy with you. In addition to the messages you can buy him a gift too.
Happy birthday to my father! Truly you have been an great inspiration to me. I just want to use this opportunity to appreciate you for all you have done for me and our family. As you add one more year to your stay here on earth, may God strengthen and grant all your heart desires today. Happy birthday once again sir.
I can't explain how thankful i am to you sir for the fatherly love and help. I know one thing that drives you is the love of God and i know it won't lame for any reason. It's your new year and i join the host of heavens to celebrate a star and a leader per excellent. Happy birthday Daddy!
Happiest birthday to you my loving father! May this new year be filled with treasure that will soon be evolved. I pray that all your secret prayers be answered.
Indeed words failed me today.. Where should i start from? Is it the meekness or the ever cheerful disposition you display. Thank you for being you daddy. I thank God everyday for making me your daughter. Happy birthday daddy!
Happy birthday to a great man, my own father! His passion for education and love for God are contagious. May blessings come after you in Jesus name. May your path be straight and successful. May your name be mentioned in rooms of opportunities sir. Happy birthday once again daddy!
Happiest birthday to you Daddy! I acknowledge your invaluable assistance in my life, teachings, grace and support. Thank you fro being a great teacher, mentor and a friend to me. God bless you today and always!
Time and again you have proven to be a man of capacity. A man of good character and integrity. A man that loves and knows God and humanity. A man with audacity for what is just and true. Thank you for the rare privilege of friendship. May your heart desires come true in this new age and forever remain blessed.
I lack words to express my joy today as you celebrate this year's birthday Dad. You are a perfect example of a good father. I pray God whom you serve fervently, to continually bless your learge and kind heart and to protect you in all you do!
On this special day of yours, i just want to give thanks to the almighty God for the gift of life and happiness. I pray that he continues to bless you throughout the year.
This is the best month of the year and you can't tell me otherwise. Its my love's birthday today. My baby boo. Happy birthday dad! I promise to always make you proud.
Recommended: How to approach a girl you like in school
Emotional Happy Birthday Prayers to send to your Friends and Loved Ones
These are some of the emotional birthday prayers that can really make the receiver cry. Actually, this is a compilation of from some of the heart felt prayers I have even heard. Painstakingly go through them and pick anyone you love.
1. Happy birthday to you my friend. May the heaven interceded on your behalf, May the lord send helpers to you, and open doors of divine revelation to you,and also grant unto u the mystery of the kingdom.
2. To a praying woman of God, may the lord help, strengthen and grace you with joy and peace. May He grant you speed in every sphere of your life. May you keep on basking in His light. Enjoy your day my dear. 
3. May your life keep getting better and may you days shine brighter. You shall Grow geometrically in the grace & knowledge of God. Happy birthday dear!
4. Happy birthday dear. May you Excel above your equals and may the gracious hands of God never depart from you. Happy birthday once more.
5. Happy birthday to my one and only friend. May God bless your new age. You will continue to increase in strength, grace and d mercies of God will continue to say NO to every ills in your life. Amen. 
RECOMMENDED: Signs that shows a girl really likes you
6. In your life ahead, may all your dreams come true. May your worries all fade away. Happiness shall embrace you each day. May you always get love and peace of mind and joy. Happy birthday dear. 
7. What God has written of you can not be thwarted; for you will fulfil all that has been written of you in the book of the volume. More fire on your altar. I love the way you care. I love the way you are always happy.
Happy birthday dear one.
8. I don't know were to start from my dear. You are such a wonderful person, always putting smiles on one's face. the Lord is taking u places. Happy birthday dear. Enjoy your day.
9. This few years I've known you, have been like forever. Indeed Our God given family are the best.
10. I know I've had my worst days with you but yet you didn't give up. Always on my neck. I don't know why my heart tightened right now. The love I have for you is enormous. 
11. You are a great woman, you are a woman of great substance. My heart is heavy as I type this. God bless you dear.
12. My prayers for you this day is that God uphold you and never let you go.
May God uplift you, may his blessings never elude you.
13. You are a Gift from God to me. Your name has been marked in heaven as a partaker in my story. You will never leave that path God has purposed for you! Happy birthday!
14. Happy birthday to someone I respect so much. The maturity you play out is quite overwhelming. God will keep and preserve you for the kingdom in Jesus name. Stay blessed beloved. 
15. I wish you all the good things of life. Thank you for your words of encouragement. You inspire me in so many ways. I pray that your love for God will never grow cold. Thank you for being you. I love you so much. Happy birthday dear. 
16. Happy birthday to my Sister. I didn't say it often, but you are the best big sister i could ever ask for and i love you. May your life be seasoned with God's goodness and grace. Amen. 
17. Happiest birthday my friend. Today, my wish for you is growth and abundance. You will excel in whatever you do. Stay blessed. 
18. You are a brother from another mother. May God continue to increase you. You are blessed sir. Enjoy your day. 
Also read:Best time to read and understand effectively
Okay! This I all I have to share with you on this topic. Hope you enjoyed the messages I written above? Well, I enjoin you to always check back on this page because I always update this page with more interesting and heart touching birthday messages you need.
Meanwhile, i would like to here from you. What do you really think about the birthday prayers here. Kindly use the comment section below to send your comments.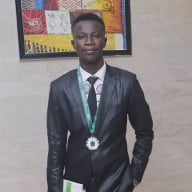 Edeh Samuel Chukwuemeka ChMC, is a Law Student and a Certified Mediator/Conciliator in Nigeria. He is also a Developer with knowledge in HTML, CSS, JS, PHP and React Native. Samuel is bent on changing the legal profession by building Web and Mobile Apps that will make legal research a lot easier.